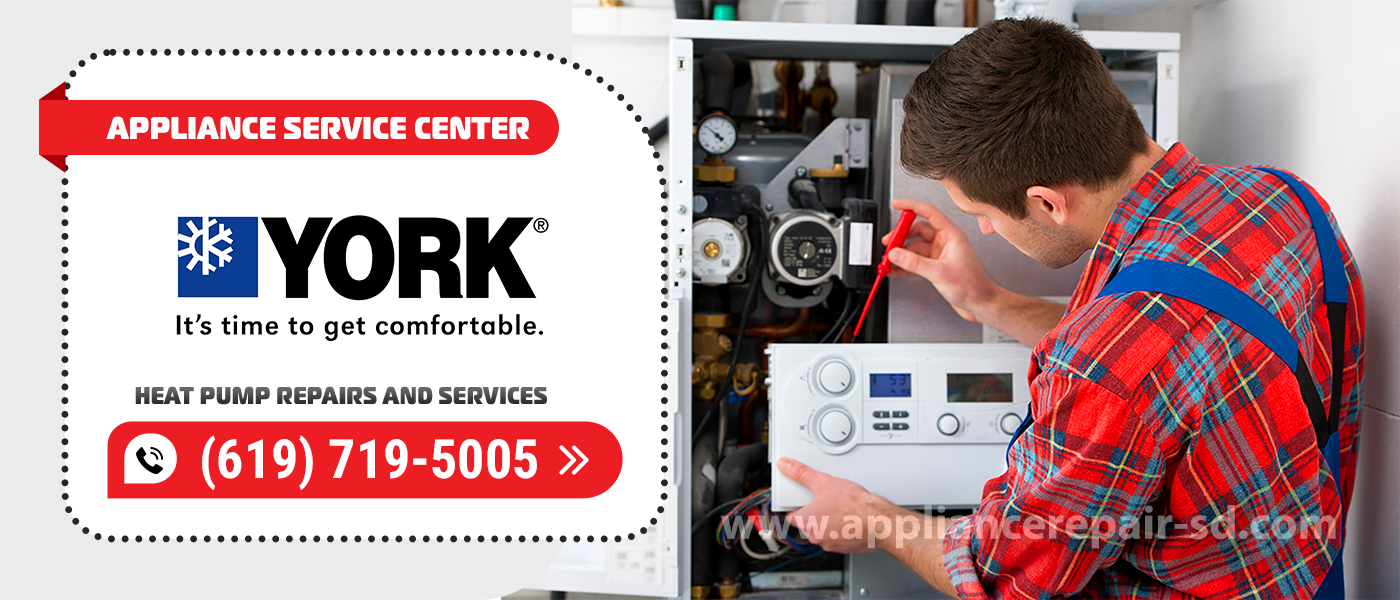 Appliance Service Center is a team of qualified and competent technicians. Their years of experience in appliance repair and maintenance make them the best of the best. You can safely trust us with York Heat Pump Repair in San Diego County. You will be assured of quality and prompt service. And for your heat pump, that means many years of service.
Appliance Service Center brings together a multidisciplinary team of engineers who specialize in appliance repair and service. We specialize in residential and commercial appliances from a variety of manufacturers. York Heat Pump Repair and Service specialists can provide customers with professional advice and support.
Heat pump repair
Heat pumps are a complex device consisting of several nodes, the failure of one of which affects the work of the device. It is not necessary to repair expensive and complicated equipment by yourself. It can lead to disastrous consequences, both for your health and for the equipment. Trust York Heat Pump Repairs to professionals with 20 years of experience.
What are the most common breakdowns our techs deal with?
Charging freon and detecting leaks with a special tool. Refilling is made with high quality and environmentally friendly freon.

Perform repair or replacement of the circulation pump.

Replacement and brazing heat exchangers.

Carry out compressor replacement or if possible, rebuild.

Replace or adjust intake valves on the unit compressor.

Diagnose and correct problems with the thermostatic expansion valve to improve unit performance.

Identify evaporator problems and adjust the evaporator area to normalize capacity.
Our engineers have all the necessary equipment, tools, and supplies for fast York Heat Pump Repair and Service. Our qualified engineers will provide prompt travel to your site, regardless of the degree of workload, at a time that is convenient for you. 
Heat pump service
A state-of-the-art service and York Heat Pump Repair is a guarantee of a quick rectification of the problem with a comprehensive diagnosis. Our center's technicians have years of experience servicing and repairing heat pumps with a variety of specifications.
What's included in the service:
External inspection of all heating subsystems. Inspection and testing of attachments, guards.

Check the operation of the elements of the external circuit, check the temperature of the coolant, check the circuit circulation, check the condition of the circulation and water pump.

York Heat Pump Repairs and Services

is inspected once a year by a master technician.

Heating system operation check – coolant flow (water or air) and check the piping, radiators and manifolds for leaks, clean filters, check the condition of the fans. Carried out once a year.

Complete change of oil and freon, change of filters. Recommended to do every 5 years.

Make sure that the heat pump is operating according to the operating mode card and that all protection functions are in working order. This is done by significantly reducing the operating parameters of the pumps in the control unit. It is carried out once a year.

Cleaning of contacts of electromechanical components. To be carried out once a year.

Check the freon pressure in the system and check the oil quality and condition of the freon filter. Add oil if necessary. To be carried out once a year.
Complete and correct regular maintenance keeps the heating system running. Ensuring comfort at all times of the year.
Breakdowns in the operation of heat pumps occur periodically, even with the most careful operation. It is connected with the fact that parts are subject to physical wear and tear and need to be replaced with new ones. Therefore, it is necessary to timely carry out a range of York Heat Pump Repair. This will increase the service life of the equipment. 
With an approach that focuses on attention to detail and adherence to the strictest international standards, we do our work flawlessly.
Important!
Do not repair your equipment yourself. Attempting to repair your appliance yourself will often result in an inevitable call to the Appliance Service Center. And most likely the repair will cost more than it could cost before unprofessional intervention. Do not put your health and the health of your loved ones at risk, do not repair the equipment yourself. Order York Heat Pump Repair and Service and we'll do the job for you!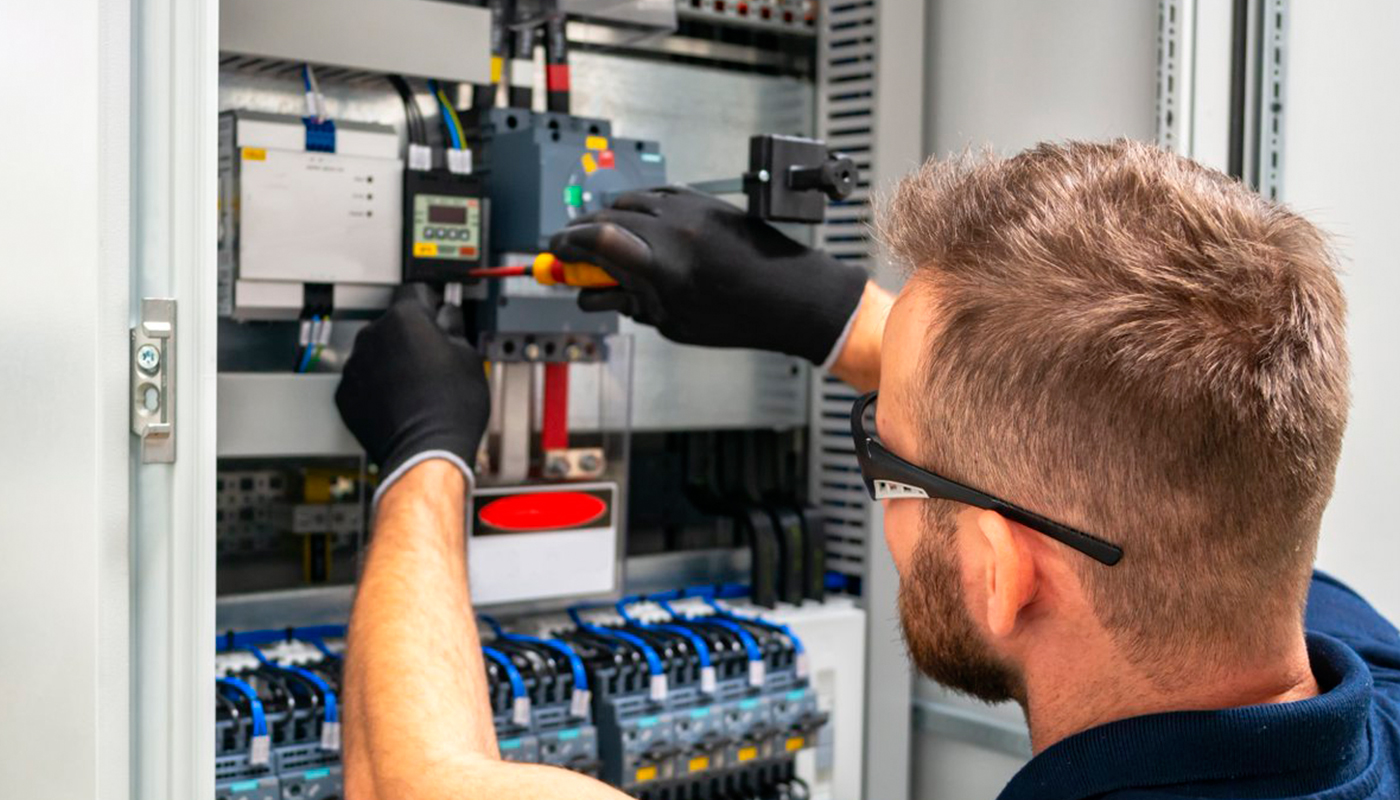 We use only professional equipment and tools, original spare parts, and high-quality consumables. Our technicians have 20 years of experience working with all types of household appliances from well-known brands. Specialists constantly improve their skills to provide you with high-quality services.
Frequently Asked Questions
Answers to the most frequently asked questions. Can't find an answer to your question – call us directly seven days a week.
At our service center, a technician's visit and diagnosis are absolutely free if you do York Heat Pump Repair with us. Check out our price list for a quote for our services. The cost of repair includes specialist work and branded components, if any. We deliver directly from the manufacturer, so the price of parts is at cost. But a more exact cost of work you can tell our specialist after diagnosis. 
For all types of service and York Heat Pump Repair, we give a 3-month warranty. This is first and foremost your peace of mind. During this period, you can at any time contact us and get free advice and necessary assistance. Our specialists, if necessary, will come to you and fix your machine quickly.
We work in emergency and routine service situations. When you leave a request for York Heat Pump Repair on our website, it will be immediately handled by our manager, and he will call you right away. After clarifying the nature of the breakdown and agreeing on a convenient time for you to arrive, our technicians will arrive exactly at the specified location and time. In 95% of cases, our craftsmen arrive at the site on the day of the order. And in emergency situations, we respond as quickly as possible.