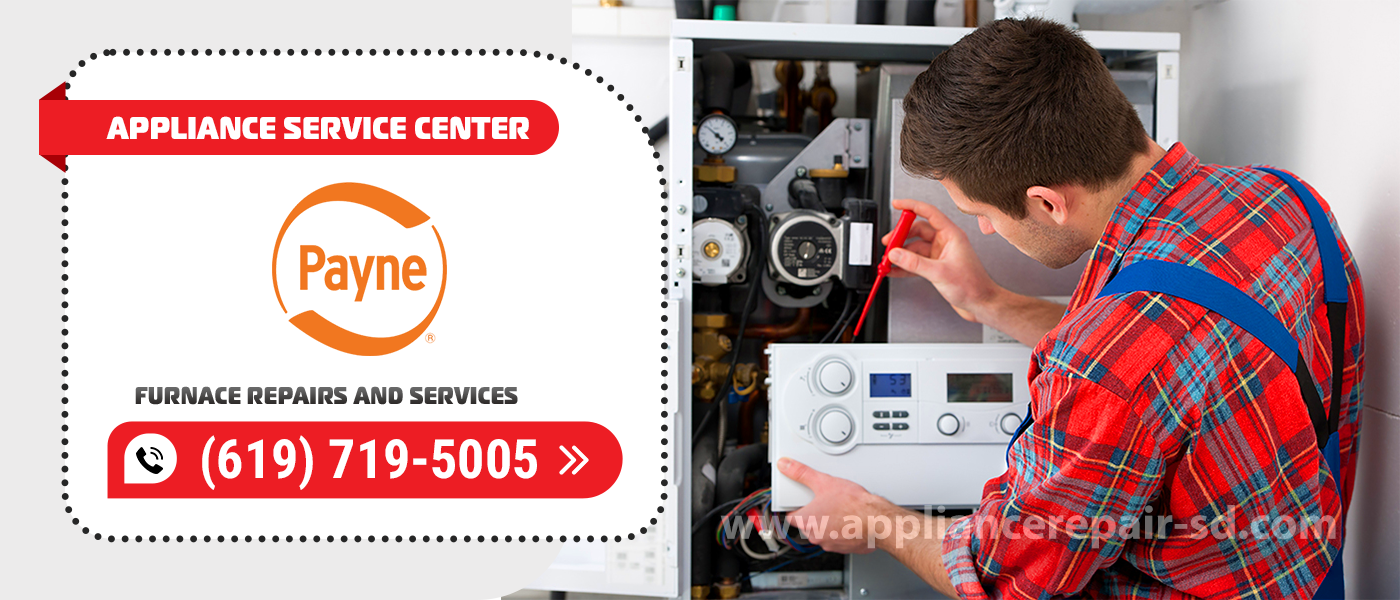 Repair of gas furnaces Payne at home – an event that awaits, sooner or later, any owner of this device. Despite its structural simplicity and reliability, a furnace that runs on gas tends to break down. Need gas furnaces repair? Call the Appliance Service Center! We'll process your request quickly, give you a free consultation, and do Payne Furnace Repair in San Diego County in a quality, fast, and inexpensive manner.
Breakdown of a gas furnace pretty much "hits" the comfort level of living, especially if it happens in the winter season. The picture is even more problematic if a two-circuit boiler fails. This is an appliance that provides hot water in the house in addition to heating the room. It is necessary to contact the Payne Furnace Repair and Service specialists. Delay is fraught with freezing in your own home.
Causes of gas furnaces breakdowns
Furnaces breakdown is caused by the following factors:
A large amount of scale formed due to hard water. The reason is quite common.

Poor quality of gas in the pipes.

Power surges in the electrical grid.

Low pressure in the gas network or failure of the membrane of the water unit. This can lead to insufficient water heating.

Electric ignition does not function. Most likely due to a clogged chimney or failure of the piezo element.

Wear and tear of components over time.
Repair work at home
In cases where the gas furnaces fail, then there is a big problem for the level of comfort of life. To prevent this from happening, it is necessary to carry out preventive measures. It is best every year before the heating season. A qualified Payne Furnace Repairs technician can do the diagnostics. And it will cost several times less than repairing, let alone buying new equipment.
Nevertheless, if your gas furnace is out of order, you need to contact a specialist on the same day. The technician will easily find the cause of the breakdown, and perform Payne Furnace Repair and Service at home, without having to transport the appliance. 
Emergency furnace repair
When it's freezing outside and your furnace is broken, you definitely need emergency Payne Furnace Repair. Especially if you have a two-circuit furnaces. A two-circuit furnaces is a device that works on "two fronts." In other words, it is responsible for the heating system and the hot water supply. Failure of this device beats on comfort doubly. In addition, technically, the design of the two-circuit furnaces is more complicated than usual. 
At the first signs of gas furnaces malfunction you need to contact the masters of the company Appliance Service Center. We are ready to arrange for an onsite repair at any time, at any time. We provide a wide range of services seven days a week.
In addition to equipment located in your home, we repair installations in office buildings and factories. Our craftsmen have all the necessary qualifications and the proper tools for Payne Furnace Repairs and Services. 
In addition to comprehensive repairs, our technicians perform early diagnostics and routine service on your gas furnaces. With this appliance, it is extremely important to do preventive maintenance every year, best before the heating season. A call from a master at home will be inexpensive and your furnaces will not need an urgent repair at the most vulnerable time of year – winter.
How we work
You leave an order on a site or by phone. A manager will contact you and clarify the nature of the breakdown, the model, and the life of your furnaces.

The

Payne Furnace Repair

technician arrives at a convenient time for you. He already has everything you need for repair and diagnosis.

The specialist will diagnose and repair using original parts and modern equipment.

After the work, the master will provide an official guarantee of 3 months. But this is just for your peace of mind and confidence. We are more than confident, you will not have to contact us again. Unless, if you break some other equipment.
Appliance Service Center offers professional home appliance repair and maintenance services. Our experienced Payne Furnace Repair and Service technicians will find the cause of the breakdown and fix it properly. It's in our power to bring the heat back to your home!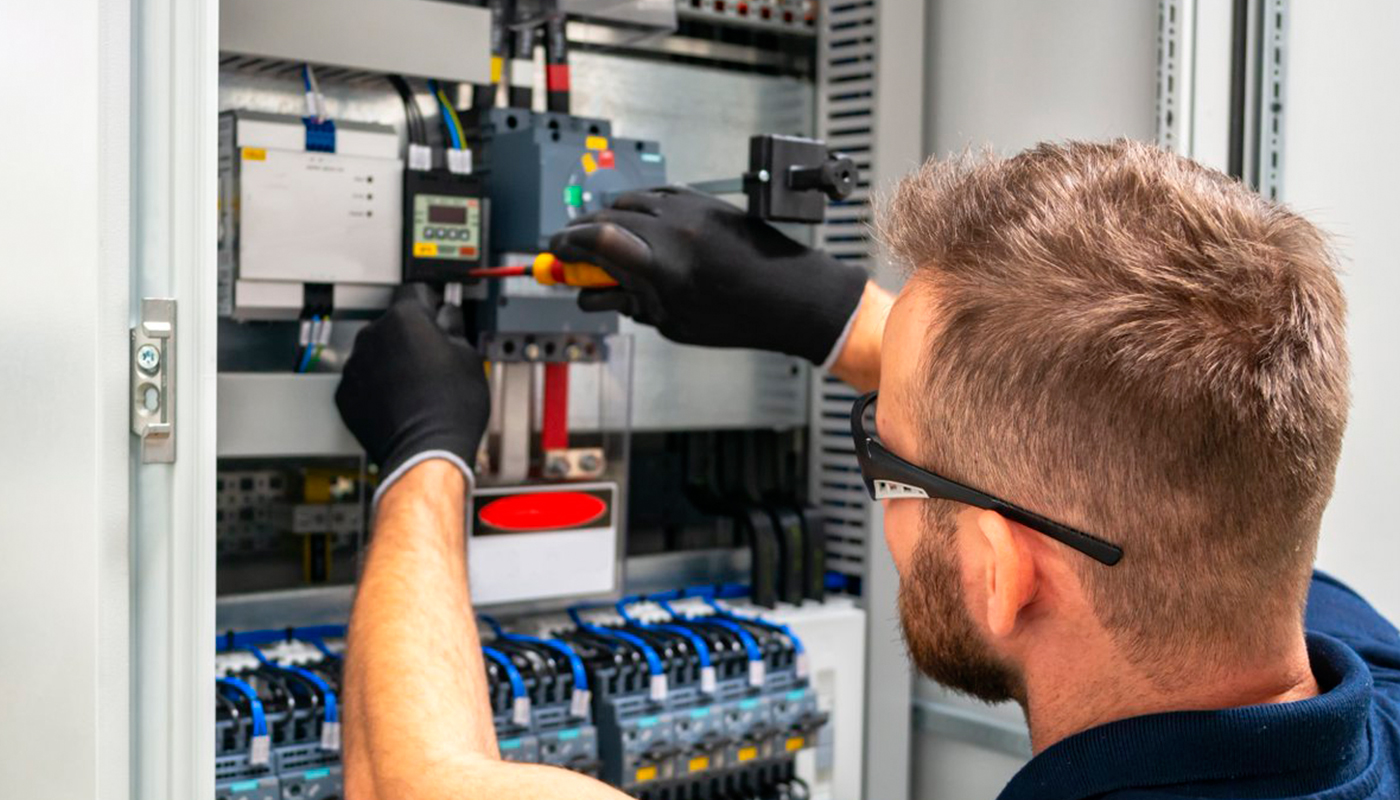 We use only professional equipment and tools, original spare parts, and high-quality consumables. Our technicians have 20 years of experience working with all types of household appliances from well-known brands. Specialists constantly improve their skills to provide you with high-quality services.
Frequently Asked Questions
Answers to the most frequently asked questions. If you can't find an answer to your question, call us directly seven days a week.
Low pressure in the boiler will stop it from functioning. If the water pressure in the heating system drops to low pressure, the water will stop flowing to the boiler. If the gas pressure in the boiler has dropped, the boiler will automatically shut down. In such situations, it is worth contacting the Payne Furnace Repair experts, who will fix the cause of the breakdown and give advice on further operation.
If your gas boiler is experiencing a drop in pressure on the pressure gauge, the cause could be a malfunction in the 3-way valve – the drop occurs when hot water is turned on. A Payne Furnace Repair technician is needed to fix the problem. Or depressurization or incorrect filling of the circuit. So, in this case, you should contact a professional.
In the period when the biohermal heat exchanger is clogged with limescale – the user will see a number of problems. Boiler operation becomes noisy, low boiler efficiency and increased pressure in the heating system. Gas consumption does not give the declared heat output, there is no characteristic noise during the operation of the boiler. If you call a specialist in time for Payne Furnace Repair, you can avoid serious problems with the technique.