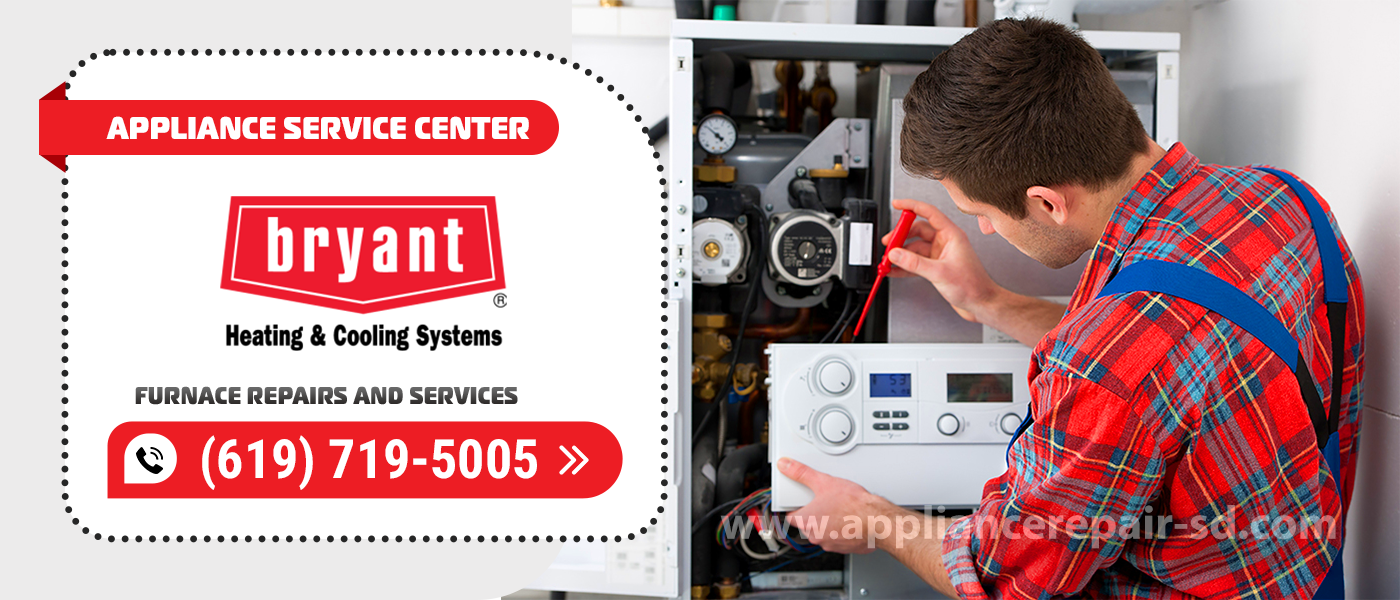 Warmth in the house is an essential part of a comfortable life. Bryant brand gas furnaces are a real salvation for the heating system. But, like any appliance, even the most reliable furnaces can fail. The most important thing to do in this situation is to contact the Appliance Service Center. Since 2001, we have been providing professional and quality Bryant Furnace Repair in San Diego County. 
For us, it's easy to repair household and commercial appliances of all well-known brands. We take a responsible approach to every order. Our repair shop and technicians are equipped with the latest equipment. And most importantly they are true professionals. Each technician regularly undergoes apprenticeship in the production of machinery.
For emergency Bryant Furnace Repair and Service, you need to call our team of technicians right away. And under no circumstances should you repair your gas appliance yourself. This should be handled by professionals who are certified to work with gas to avoid future breakdowns.
Without the appropriate knowledge, skills, tools and parts to make repairs will not work. This can lead to a worsening of the problem, up to the complete failure of the equipment. And most importantly, it can be life-threatening. Contact us and we will do the job for you!
Common breakdowns of gas furnaces
If you notice a change in the temperature in your home, according to the preset modes. Or you're concerned about the slightest abnormality in its operation, call a Bryant Furnace Repairs specialist. Our technicians have dealt with all kinds of breakdowns and know how to fix them.
The breakdowns that occur most often are:
The burner or wick does not work.

Loss of pressure in the furnaces.

Noise inside the furnaces.

Lockout occurs when the burner is working.

Switching on the ignition while the boiler is working.

Reverse draught of the chimney.
This is not the entire list of breakdowns that our Bryant Furnace Repair and Service specialists fix. Only after a diagnosis on special equipment and a thorough check of all the nodes, the master will decide on the repair. And he will be able to name their exact cost. The cost of repair will also include the replacement of necessary parts on the original.
We work only with original components. This is a guarantee of reliable Bryant Furnace Repair.
Why customers trust us
Professionalism of technicians. Our center engineers regularly improve their skills.

The quality of repair and service work. We take a comprehensive approach to every breakdown.

Quick response times and

Bryant Furnace Repairs and Services

.

We use new technology for diagnosis and repair.

Three-month warranty on all services.

Bryant original replacement parts.

We take all well-known brands for repair.

We use a complex and individual approach to every client.

We share our experience and give valuable advice on further use of repaired household and industrial appliances.

We always listen to your requests and try to improve our services.

We have our own warehouse of original components.
Own warehouse of spare parts allows you to carry out fast repairs. After all, the master on the call already arrives with everything you need to diagnose and repair your surface.
After completing the repair master will fill the official warranty on the part and on his work – up to 3 months. Keep the warranty card for the entire life of the appliance. You will now not be alone with your problems in the future. The warranty card is a guarantee of your peace of mind. No more than that. After all, our technicians know how to produce Bryant Furnace Repair with quality and reliability.
Our company policy is to leave a satisfied customer and a repaired machine. And these are not empty words. You can read testimonials from grateful customers on our website. But the best proof of our professionalism is the fact that we are recommended to our friends and acquaintances. And we are contacted repeatedly.
Appliance Service Center – it's perfect work and convenient conditions of cooperation for all customers! Any problem will be fixed by our specialists right at your home. With us you can order really high quality and urgent Bryant Furnace Repair and Service at affordable prices. We guarantee positive results and longevity of your equipment!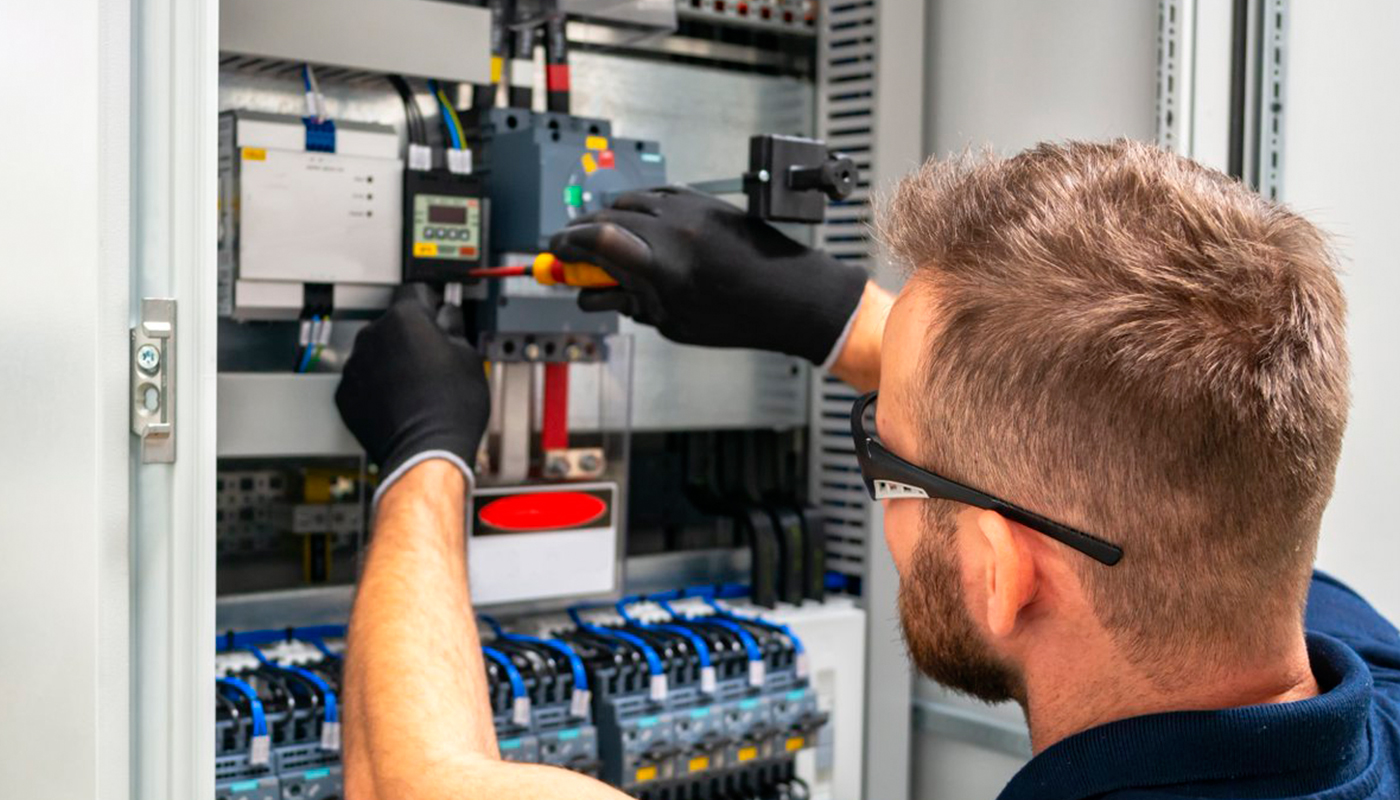 We use only professional equipment and tools, original spare parts, and high-quality consumables. Our technicians have 20 years of experience working with all types of household appliances from well-known brands. Specialists constantly improve their skills to provide you with high-quality services.
Frequently Asked Questions
Want a professional answer to your question and professional advice – visit our website or call our hotline.
One of the most asked questions. There can be many reasons, but Bryant Furnace Repair technicians most often encounter the following:
The burner is clogged.

Valve not open.

Lack of gas pressure in the chamber.

Broken ignition.

Lack of voltage.

Open boilers can have drought problems.
The problem can be caused by a clogged filter or pump, scale in the heat exchanger or a faulty board. Clean the heat exchanger with special descales. The problem is sometimes solved by restarting the boiler or simply moving the plug in the socket. Sometimes the error is caused by a breakdown of the board itself. In any case, Bryant Furnace Repair should be trusted to a professional.
In this case, Bryant Furnace Repair expert technicians recommend checking the circulation pump right away. It can get clogged or stuck after being idle for a long time. Then the heated coolant will accumulate in the boiler and not move through the pipes. The problem is easily solved by simply flushing the pump or replacing it.