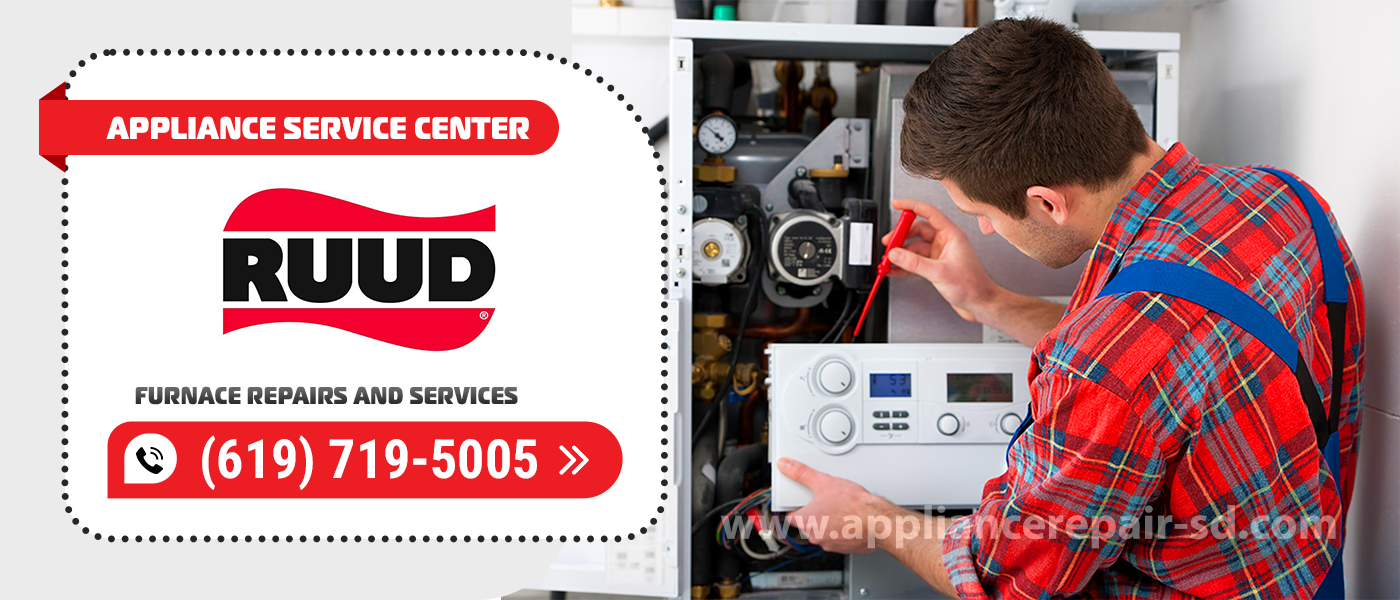 Ruud gas furnaces are a complex and important part of the heating system. If you notice your furnace is malfunctioning or has stopped working altogether, you should contact the experts at Appliance Service Center. Since 2001, we've been providing prompt, professional, and quality Ruud Furnace Repair in San Diego County. Over the years, we've studied the intricacies of furnaces thoroughly and are able to make repairs of any complexity.
Breakdowns that occur most often
No one and nothing is immune to breakdowns. We take an individual approach to each customer and gas furnaces breakdown. Our company's licensed technicians will provide accurate diagnosis and prompt Ruud Furnace Repair and Service. With over 20 years of experience, our technicians have seen a variety of breakdowns and know how to fix them.
What kind of breakdowns do gas furnaces owners face:
Furnaces water leakage.

The burner or wick does not work.

The furnaces give out an error.

The pressure in the furnaces has dropped.

Noise inside the furnaces.

Lockout occurs when the burner is working.

Furnaces do not heat water in faucets.

Furnaces work and batteries are cold.

Switching on the ignition while the furnace is working.

Reverse chimney draft.
Any breakdown of the gas furnace, if it is not promptly eliminated, will have serious consequences. If you notice the slightest malfunction in operation, you need to call a professional for Ruud Furnace Repairs. And most importantly, do not try to fix the breakdown on your own, as it can be life-threatening. You're dealing with gas first, and second, it can make the breakdown worse. And an easy repair can turn into a complicated and expensive one.
Furnace cleaning and service
During the operation of household appliances, most of their parts are worn out, clogged, which significantly worsens the level of operation and comfort. And this most often leads to serious breakdowns and subsequent Ruud Furnace Repair and Service. For this reason, worn out parts of the equipment must either be repaired or replaced. A two-circuit gas boiler or an ordinary furnace is no exception.
Every year, manufacturers create more and more new models, and they, in turn, generate more and more breakdowns. And cleaning the gas furnace takes a special place.
Why is it necessary to clean the furnace?
It's important to understand that cleaning the internal components of a gas furnace is a mandatory activity, not unlike the classic Ruud Furnace Repair. If you don't do regular cleaning, all sorts of complications can arise, and it's even possible that the equipment will fail. Considering that gas is easily flammable, you need to pay a lot of attention to the serviceability of all parts of the gas furnace, especially the heat exchanger.
Causes of clogging:
Failure of the filters to handle the load.

Poor water quality.

Too many contaminants in the gas fuel.

Wear and tear of appliance components.
In these cases, you need to contact a qualified masters Ruud Furnace Repairs and Services. Timely help for your boiler will enable it to function for a long time. The best outcome for a clog is finding the problem in a timely manner and then fixing it.
Cleaning the heat exchanger and other parts
Virtually every part of a two-circuit gas furnace can be contaminated. This household appliance is a simple design of the device, all the power of which is focused on the work of the heat exchanger. In addition to the heat exchanger, the unit has filters, burners, chimney, and hoods that also need cleaning.
Timely maintenance and Ruud Furnace Repair from Appliance Service Center is the key to the long life of your gas furnace. You don't want to do the cleaning on your own. You need to have everything you need: special cleaners, tools, and most importantly, a wealth of experience.
The Appliance Service Center has a large number of experienced employees. Each service technician is ready to come out to any site at your convenience. We handle professional Ruud Furnace Repair and Service with up to a three-month warranty. Servicing every gas equipment is a priority service for our masters. The specialists have a large number of satisfied customers to their credit, whose reviews you can read on our website.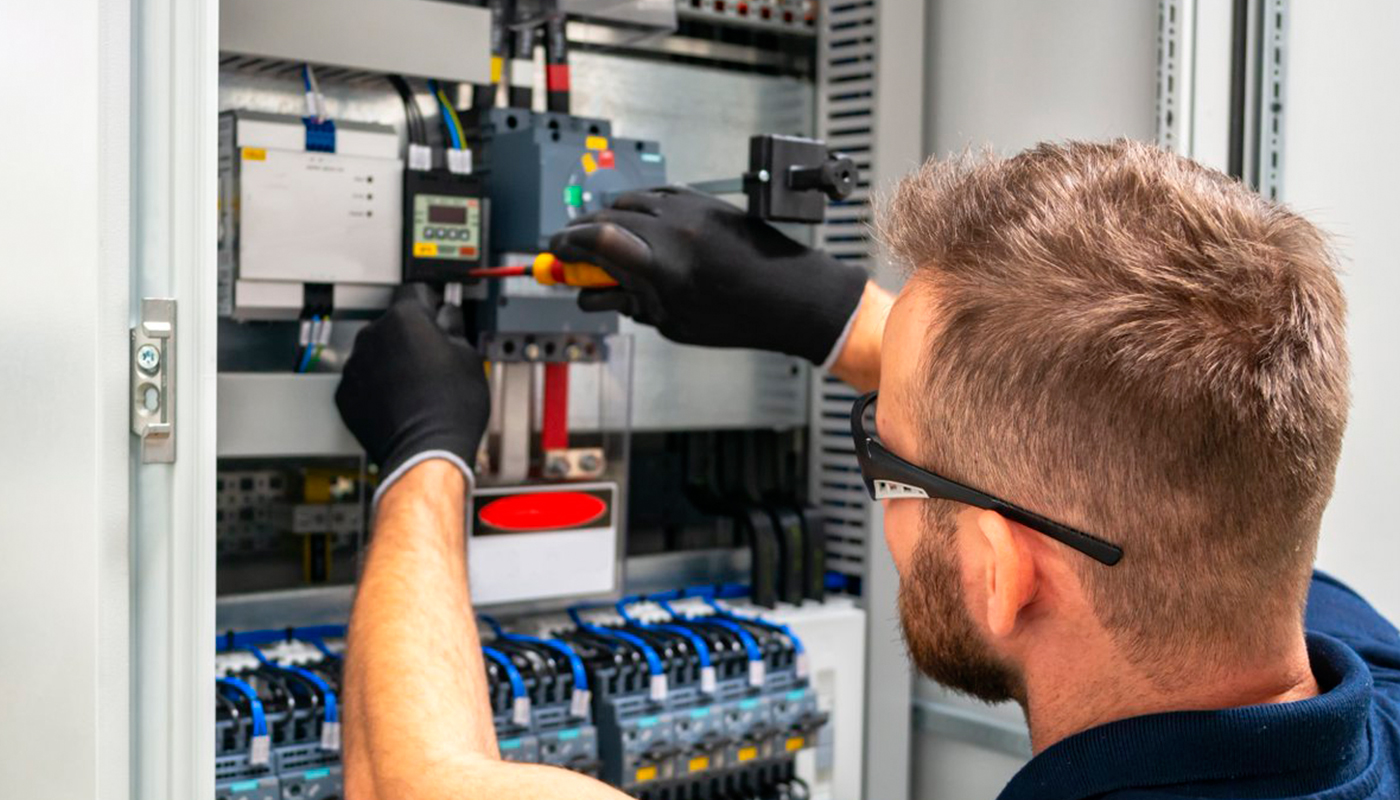 We use only professional equipment and tools, original spare parts, and high-quality consumables. Our technicians have 20 years of experience working with all types of household appliances from well-known brands. Specialists constantly improve their skills to provide you with high-quality services.
Frequently Asked Questions
The most frequently asked questions from customers and answers from our experts are on our website. Can't find an answer to your question – call us directly!
If the pressure in the gas line drops below the critical minimum pressure, or a complete gas outage, a relay will shut off power to the heating boiler burner. The boiler will remain in standby mode, it will not go into an accident. The boiler pump will run, providing circulation in the network to keep the pipes from freezing. But if your system. But if these outages recur frequently, it's worth contacting a Ruud Furnace Repair technician to diagnose and fix early breakdowns.
The heat exchanger in a gas boiler fails, and it can be caused by not following the rules of operation of the heat exchanger, lack of proper service and regular flushing of the heat exchanger. These are all causes that lead to failure of the entire system, which involves a major Ruud Furnace Repair.
When the water boils, it evaporates and settles as condensation in the boiler, the chimney. With a higher chimney, the resulting gasses will be difficult to escape, as they are low temperature. And as a consequence, they will settle on the walls of the chimney in the form of condensate. This can be avoided by entrusting the installation to the professionals Ruud Furnace Repair.