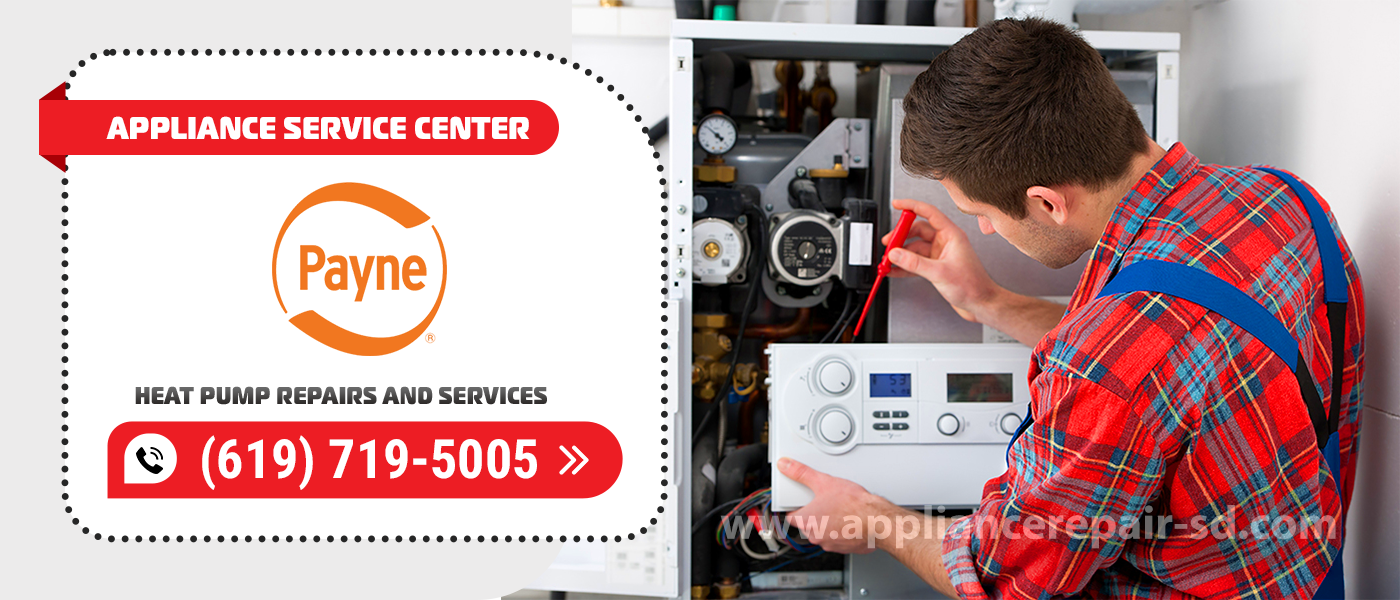 All appliances fail over time. Payne heat pump repair and maintenance is best handled by professional engineers. Appliance Service Center is a true professional. With 20 years of experience in the repair business, you can trust us. Payne Heat Pump Repair in San Diego County we perform quality and responsibly.
This type of heating equipment is very popular among various businesses for heating indoor air. Such units are rightly considered to be multifunctional, reliable and powerful. That is why they are massively installed in catering facilities, factories and plants, houses, apartments and offices.
A modern Payne Heat Pump Repair and Service is a guarantee of a quick fix of the problem with a comprehensive diagnosis. Our professionals have years of experience servicing and repairing heat pumps with different specifications. We service all well-known brands and thoroughly know their weaknesses and subtleties of work.
Repair of heat pumps includes a wide variety of work
Our qualified engineers will provide prompt exit at your facility, at a convenient time for you. What kind of work is most often carried out by our specialists:
Freon charging and leak detection with a special device. Refilling is made with high quality and environmentally friendly Freon.

We carry out repair or replacement of the circulation pump.

Replacement and brazing heat exchangers.

Carry out compressor replacement or if possible, rebuild.

Replace or adjust intake valves on the unit compressor.

Diagnose and correct problems with the thermostatic expansion valve to improve unit performance.

We identify evaporator problems and adjust the evaporator area to normalize capacity.
Our Payne Heat Pump Repairs specialists will provide a warranty on all types of work to fix the problems. Contact us and get a free consultation with an on-site visit to get technical equipment diagnostics and measurements. We provide all the resources to keep your unit in working order.
Our engineers have all the necessary equipment, tools, and accessories for fast Payne Heat Pump Repair and Service.
The benefits of working with our service center
We provide high-quality, fast warranty repairs for residential and commercial appliances.

We are accountable for the quality of our service to both appliance manufacturers and our customers.

The manufacturers supply us with genuine

Payne Heat Pump Repair

parts. We never deal with low quality knockoffs.

Professional repairs require professional equipment. Our service engineers have what they need. And are fluent in it.

Our technicians are certified by the leading manufacturers of household and commercial appliances. We can fix any breakdown, no matter how complex.

Our

Payne Heat Pump Repairs and Services

technicians will perform the service at a time that's best for you.

The major appliance manufacturers have chosen Appliance Service Center as their partner, and thousands of customers have chosen us as their regular service center. Thank you for your trust!

Upon completion of the repair work, we will provide a three-month warranty.
By ordering a diagnosis and Payne Heat Pump Repair you are guaranteed to receive significant benefits in creating a comfortable living environment! Reliability and serviceability of your heat pump.
You can call a technician by phone or by email. If you leave a request on our site, you will get a call back from our manager. He will specify the model of the unit, as well as the nature of the problem. This will help a specialist to navigate and get the necessary accessories for operational work.
Appliance Service Center is your reliable partner. We value your time and nerves. All you need to do is to make a request in our service center and wait for the arrival of a master of Payne Heat Pump Repair and Service. The work is done in the shortest possible time, and upon completion, the technician will provide recommendations on the further use of the equipment.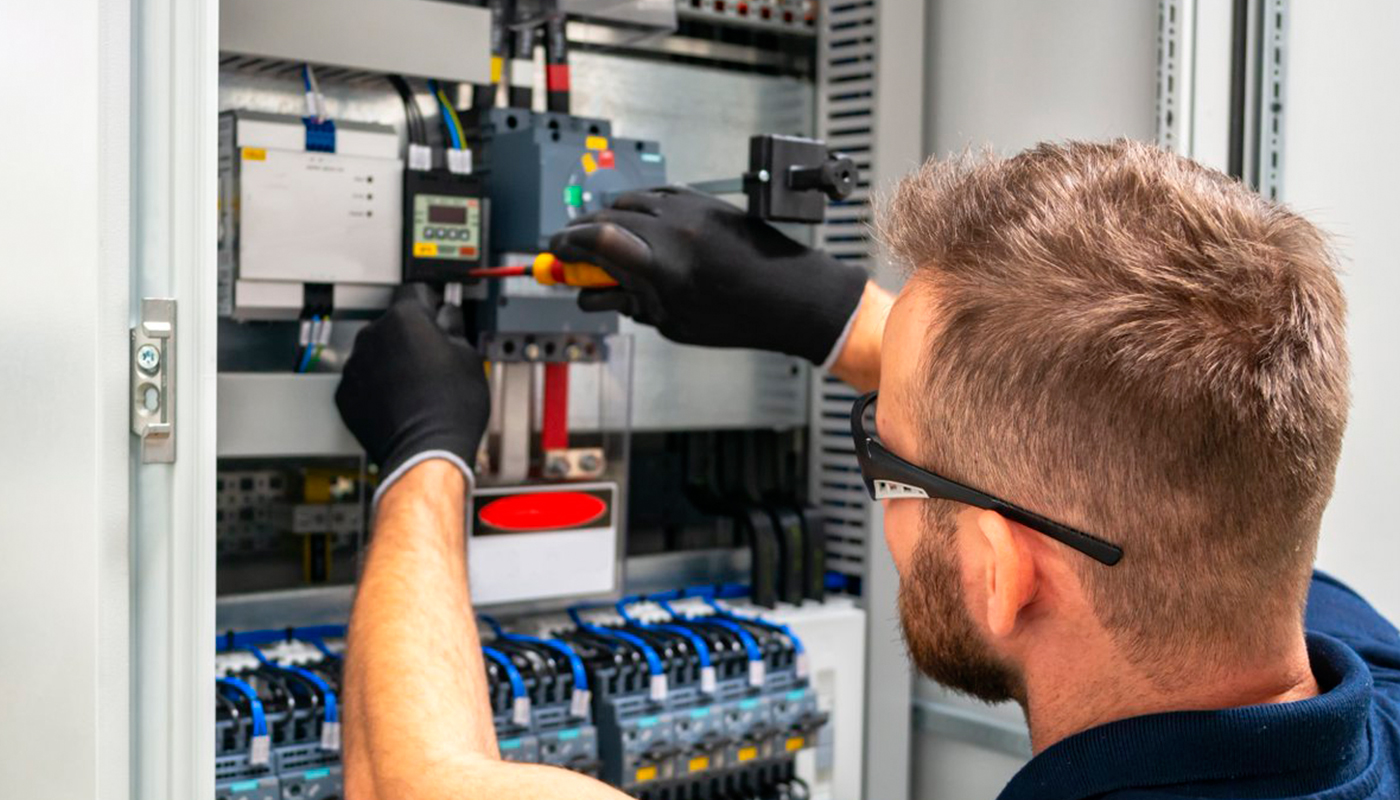 We use only professional equipment and tools, original spare parts, and high-quality consumables. Our technicians have 20 years of experience working with all types of household appliances from well-known brands. Specialists constantly improve their skills to provide you with high-quality services.
Frequently Asked Questions
If you notice heat pump malfunctions or have questions about the operation of your heat pump, please contact us. You can always get a quick answer and advice from us.
Payne Heat Pump Repair a heat pump is not a cheap or pleasant pleasure. One of the most common causes of heat pump failure remains improper installation. The work of unskilled people can be accompanied by mechanical damage or incorrect connection of technical units. 
It is important to take the issue of diagnostics of this equipment seriously. A comprehensive approach allows not only to measure most accurately, but also several times faster to notice the defect. Payne Heat Pump Repair technicians record a number of important indicators:
The temperature of the heated air in and out of the room.

Pressure parameters at the discharge and suction stages.

The superheat readings of the steam that comes out of the evaporator.

The voltage of the electric current that is supplied to the compressor.

These are only general indicators, to determine the accuracy of the breakdown, the master takes a number of additional indicators as well.
To accurately determine the nature of the breakdown and the Payne Heat Pump Repair path, masters need to capture a number of important indicators.
Pressure surges and their magnitude in the filters.

Parameters of the electrical voltage, which is supplied for the correct operation of the ventilation blades.

Fixing the temperature at the point of entry to the evaporator and at the point of exit.

Analysis of the oil consistency in the compressor: its viscosity, heating as well as its quantity.