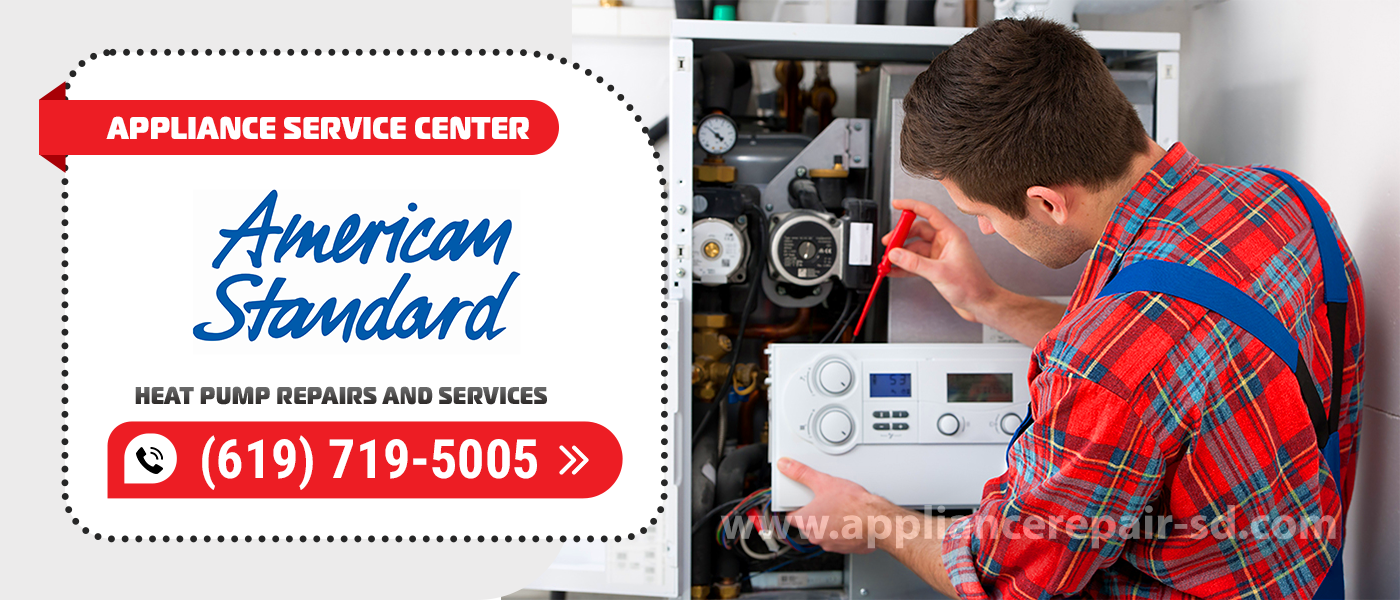 American Heat Pump Repair
Appliance Service Center has been repairing and servicing heating equipment for homes and businesses since 2001. The heating system is quite cumbersome, complex, and multi-unit construction. Where the breakdown of even one node can lead to such serious consequences as loss of heat in your home. All you must do is call our expert American Heat Pump Repair in San Diego County and you are guaranteed warmth in all seasons.
American Heat Pump Repair and Service should be started as soon as the first operational problems have been detected. By intervening in a timely manner, the overall operating time can be significantly extended.
Heat pump failures occur periodically, even with the most careful operation. This is since the parts are subject to physical wear and need to be replaced by new ones. Therefore, it is necessary to carry out a whole set of American Heat Pump Repairs in a timely manner. This will increase the operational life of the equipment.
The main causes of heat pump breakdowns
The condenser is practically not cooled during operation.

The discharge valve is malfunctioning.

Condenser has little room to properly evaporate gasses.

Incorrect refrigerant level: either highly elevated or insufficient.

Ventilation is insufficient, ambient temperature too high.

Natural wear and tear or contamination of the condenser.
If any problems arise during operation, it is necessary to immediately contact the professionals. Before starting repair work, masters conduct a thorough diagnostics of the heat pump's performance.
Checking is carried out with the working device: so, it is possible to accurately determine the location of the defect. This is necessary to make all the important measurements of the parameters and see their deviations from the norm.
Masters distinguish several common defects
Refrigerant leakage
Like any climate equipment, the heat pump works using freon. Mechanical damage can lead to leaks: even the smallest scratches can lead to a breakdown. Right from the start, American Heat Pump Repair and Service technicians use a leak detector to find the vulnerable spot. And return it to its tightness and integrity. Next, the tank is refilled with coolant to keep the heat pump running efficiently.
The heat pump exchanger is defrosted
In this case, it is possible to replace or re-solder. At this stage of work, specialists need to be very careful: it is very important to install a factory part, which will meet all the technical characteristics. It is strictly forbidden to put an unsuitable variant.
Failure of the compressor
This type of American Heat Pump Repair is the most expensive – in very rare cases, the mechanism can be repaired. Most often, you must install a new model, which, as well as the heat exchanger, must necessarily exactly match its technical characteristics.
The circulation heat pumps are broken
In this case, they must either be repaired or completely replaced.
Adjustment of intake valves
With severe wear and tear, these components are subject to complete replacement with new mechanisms.
We offer our customers the best conditions and a lot of advantages, such as
Free diagnostics when you order

American Heat Pump Repairs and Services

from us.

Repair equipment at the customer's home.

Promptness of repair.

A three-month warranty on all types of services.

Our

American Heat Pump Repair

technicians work only with original components.

Our own delivery service if necessary.

Reasonable prices for service.

A comprehensive approach to repair and service.
Important!
Do not repair the equipment yourself. Attempting to repair it yourself often leads to the fact that it will inevitably be followed by treatment in the Appliance Service Center. And most likely the repair will cost more than it could cost before unprofessional intervention. Do not put your health and the health of your loved ones at risk, do not repair your appliances yourself. Order American Heat Pump Repair and Service and we'll do the job for you!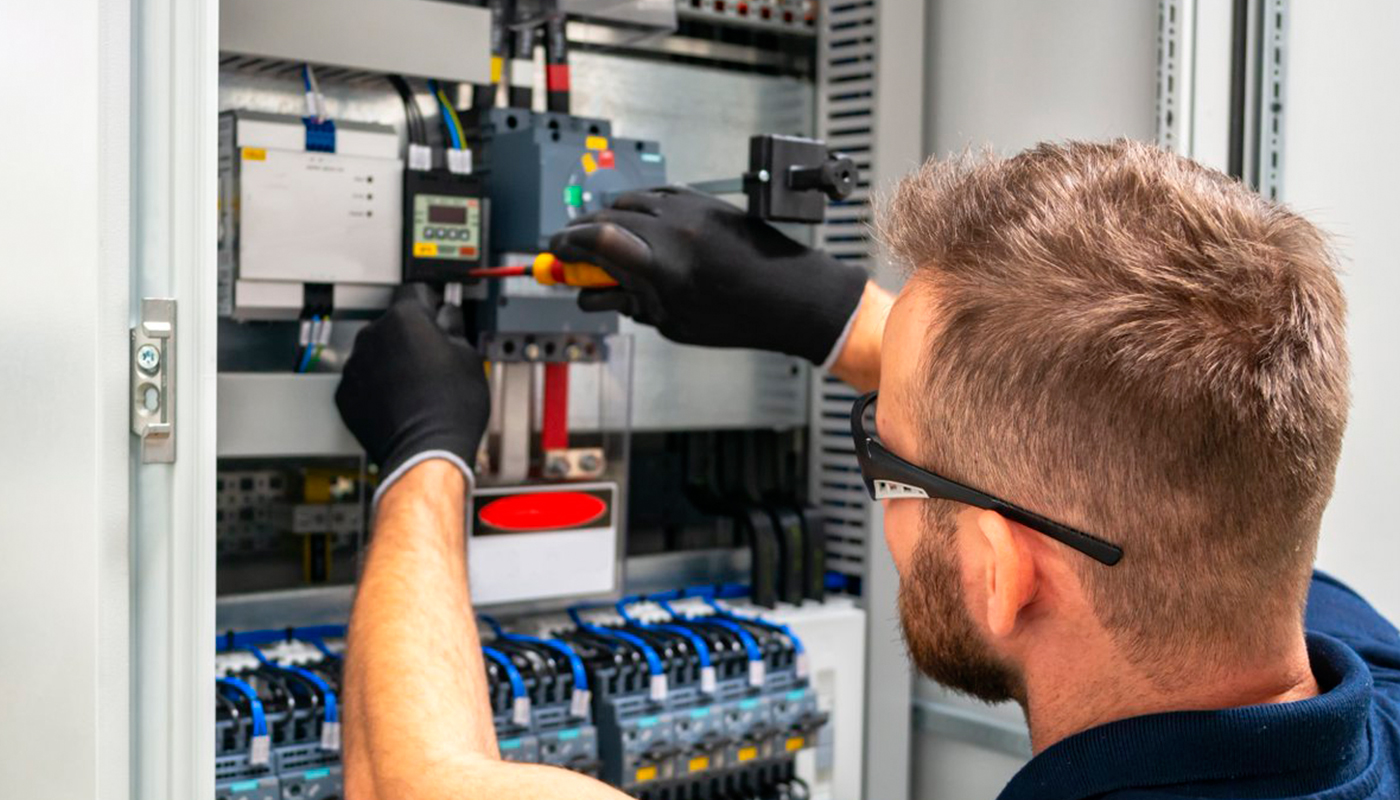 We use only professional equipment and tools, original spare parts, and high-quality consumables. Our technicians have 20 years of experience working with all types of household appliances from well-known brands. Specialists constantly improve their skills to provide you with high-quality services.
Frequently Asked Questions
All of your questions can be answered by our experienced technicians, who have years and years of successful experience in heat pump repair and service.
If you notice that your air-source heat pump isn't heating, the first thing to check is whether the filters inside the unit are clogged. Often, a heat pump will stop delivering heat at its normal rate when dust builds up on the filters. Regular service from the professionals at American Heat Pump Repair will avoid unexpected and early breakdowns.
The expansion valve, placed upstream of the evaporator, releases pressure into the compressor's intake circuit. It thereby ensures that the refrigerant is injected into the evaporator. Where the refrigerant evaporates and at a relatively low temperature, thereby drawing heat from the environment. Failure of the expansion valve causes the entire system to malfunction. Trust American Heat Pump Repair data to the professionals.
Geothermal – beneficial to use, under all conditions, if there is room to drill for geothermal probes. It is the most efficient, economical heat pump. It is expensive enough to neglect regular maintenance. American Heat Pump Repair should be contacted immediately for installation and service.