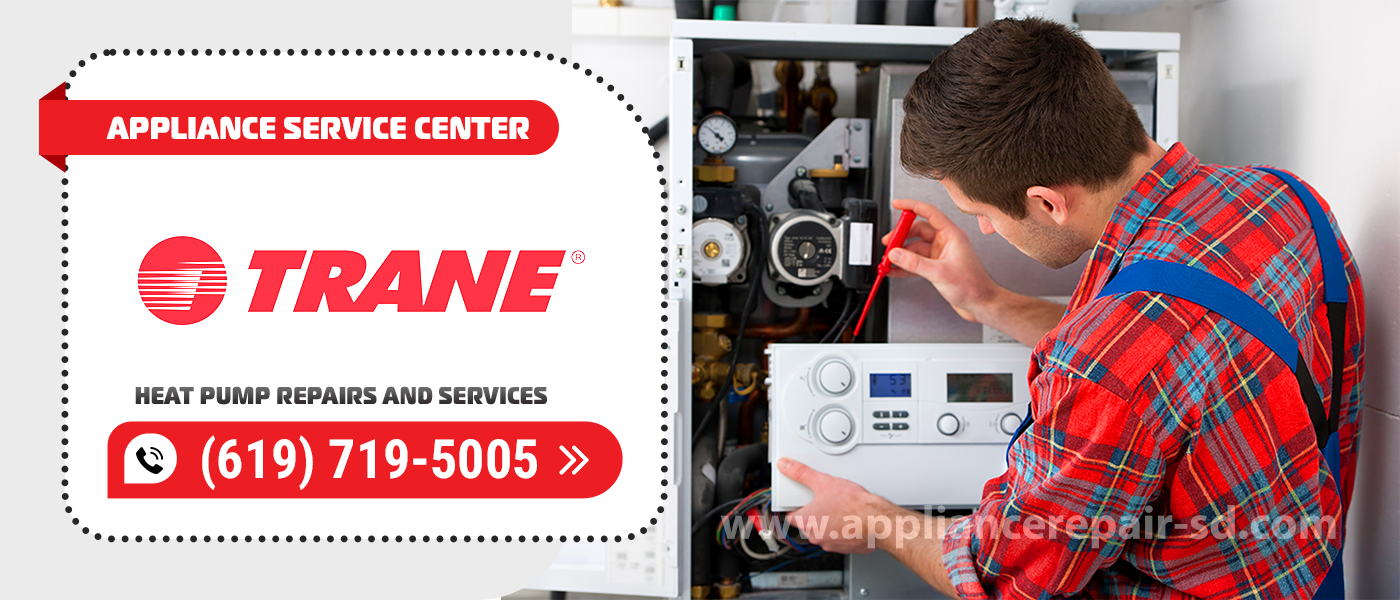 Appliance Service Center was founded in 2001 and brings together enthusiasts in the field of household and commercial appliance repair and maintenance. We are up to date on the latest trends in the heat pump repair world. If your Trane brand heat pump has failed and your comfort is at risk. Order Trane Heat Pump Repair in San Diego County from us and your problem will be solved.
The service department is one of the strengths of customer service. Because of the extensive experience our technicians have in the heat pump industry, we are versatile. Our Trane Heat Pump Repair and Service technicians can inspect any model. 
In addition, in order to improve pump reliability and system performance, we research each individual component. Analyzing its functionality and suggesting the most suitable Trane Heat Pump Repairs.
Modern pumping equipment requires a skilled approach during installation, operation, maintenance and repair. Our company's strategy is to respond quickly to customer needs for quality and reliable Trane Heat Pump Repair and Service.
Why do customers trust us with their equipment?
There are several reasons for this:
Our center performs diagnostics, service and repairs. 
We take a holistic approach to each task at hand. We have left thousands of satisfied and grateful customers in 20 years of work. You can read their reviews on our site. But the best indicator of our professionalism is the fact that we are recommended to our friends and acquaintances.
Maintenance and repairs are performed by our highly skilled engineers. Technicians who are capable of performing Trane Heat Pump Repair overhaul and maintenance. We work both at the customer's site and in our workshop as needed. Equipment service is performed using tools, accessories, and installation materials recommended by the manufacturer of such equipment.
Advanced diagnostic methods make it possible to analyze the operating condition of the equipment. The goal is to predict and prevent any malfunction of the heat pumps. Optimize performance and increase the average time between failures.
Warranty obligations to customers.
Our technicians will provide a warranty card for 3 months after the work is done. This is a key indicator of the excellent quality of the work done and the excellent quality of the new spare parts installed. 
Diagnostics and repair are made promptly and with a quality guarantee. Our specialist will always advise on the technical details of parts and components.
Service and maintenance plan
Drawing up a maintenance and service plan helps to identify problems before they occur. Avoiding unpleasant and often very expensive stoppages of pumping equipment. The service includes periodic monitoring of technical components. Processing of collected data and analysis of times and methods of routine maintenance. Don't ignore our Trane Heat Pump Repairs and Services specialists.
That way you can schedule the necessary spare parts, maintenance dates, and necessary additional equipment in a timely manner.
The longevity and reliability of your equipment lies in its proper selection and compliance with its operating conditions. And also, in qualified service and timely Trane Heat Pump Repair.
It is very easy to make an order with us. You need to contact us in any convenient way – make an application on a site or just call. Then our manager will contact you to clarify the nature of the breakdown, the timing of your equipment and the arrival of our specialist. 
Appliance Service Center – more than 20 years of professional repair of household and commercial equipment. For many years we have earned the trust of our customers. And it's not just words. We work openly and we are responsible to each and every customer who comes to us for help. When you order Trane Heat Pump Repair and Service from us, you can be sure of the quality of our work.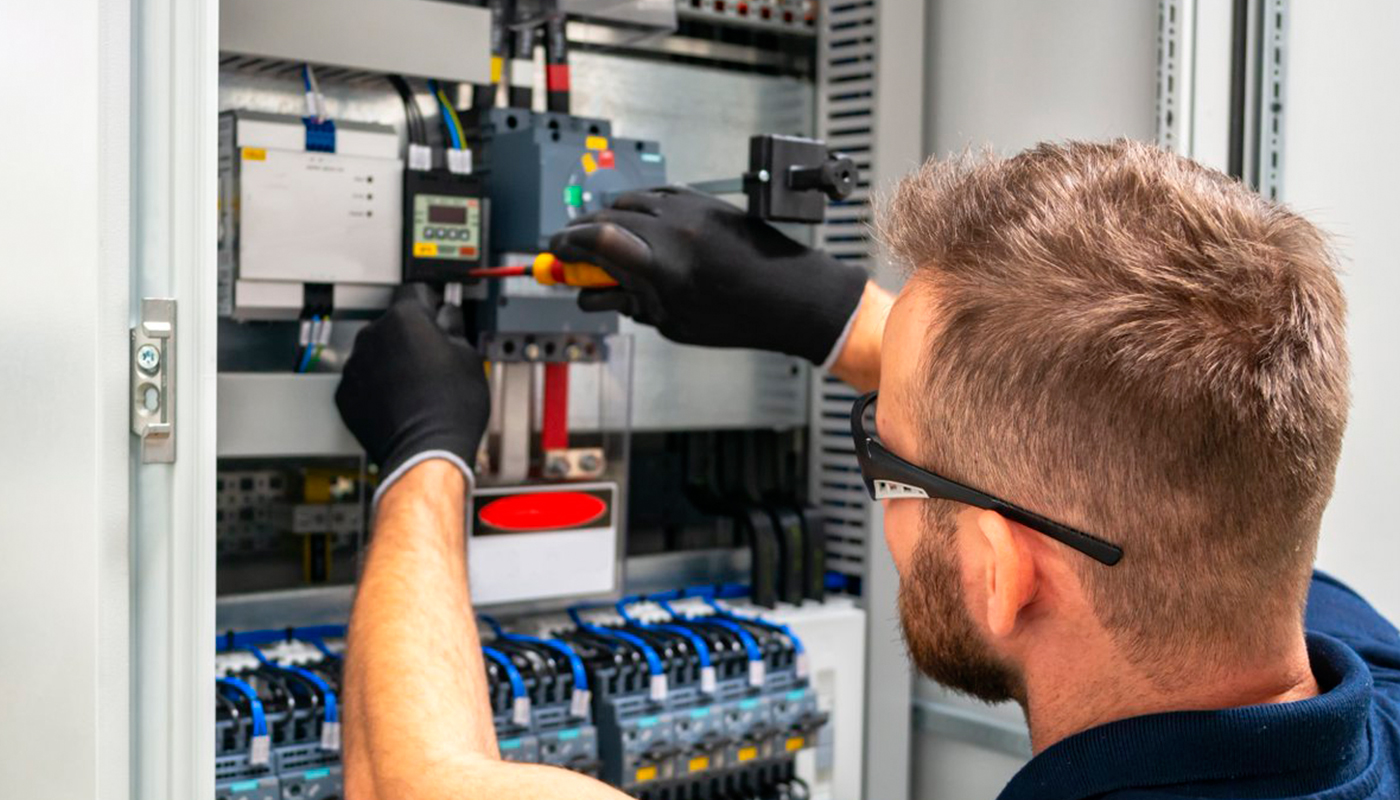 We use only professional equipment and tools, original spare parts, and high-quality consumables. Our technicians have 20 years of experience working with all types of household appliances from well-known brands. Specialists constantly improve their skills to provide you with high-quality services.
Frequently Asked Questions
You can contact us with all your questions. It is not difficult for us to advise and clarify points of interest in the operation and repair of heat pumps.
Heat pumps are among the expensive segment of appliances. And Trane Heat Pump Repair in most cases is much cheaper than buying new equipment. Especially if your heat pump has only been in service for a few years. We can say this with confidence, given the fact that we only use original components for repairs. 
There is an abundance of ads on the internet for heat pump repair and maintenance services, but there aren't many real experts out there. After all, quality Trane Heat Pump Repair requires experience, professional knowledge, specialized equipment and quality components. It is worth giving preference to specialized centers. Which meet all these requirements and will provide a guarantee after the repair.
The key to quality and reliable Trane Heat Pump Repair is our professional experience, knowledge and original parts. We only use genuine parts in our work. They fit your machine perfectly and last much longer when used with care. We will never replace a broken part with a new one of dubious manufacture and quality.