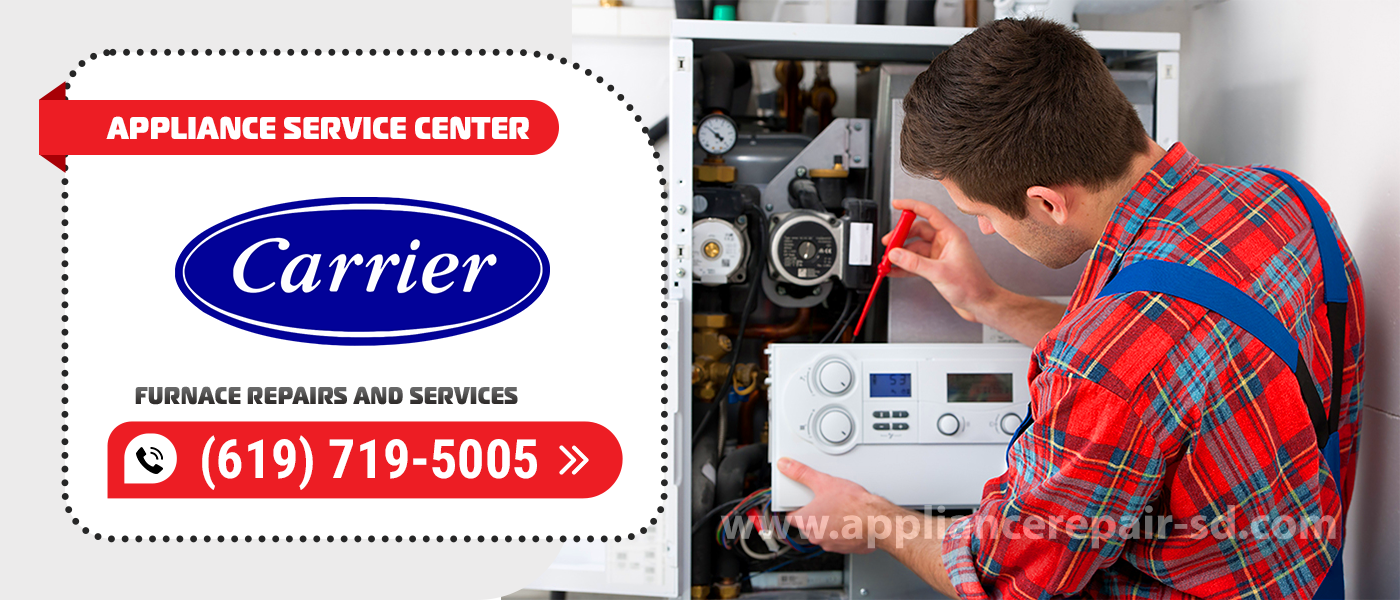 The heating system is one of the main communication systems. It consists of many components, but one of the most important is the gas furnace. Carrier boilers have won the love of many Americans for their reliability and convenience. But they can also break down. In such cases, call the Appliance Service Center. It will be the right decision. It is better to trust the professionals to repair complex equipment. We perform Carrier Furnace Repair in San Diego County promptly and with a quality guarantee.
In recent years, more and more families are choosing independent heating systems in an apartment or private home. They allow you to provide a comfortable indoor climate, save on energy costs and flexibly manage the settings as needed.
The most common type of heating furnaces is a gas furnace. They are complex equipment of high danger. Therefore, they require periodic repairs and maintenance. Our service center offers professional Carrier Furnace Repair and Service at affordable prices. Emergency handyman service is available 24 hours a day for emergencies. We are available seven days a week.
When your heating equipment is malfunctioning, water leaks, gas or burning odors, noises and vibrations are present, contact us right away. A Carrier Furnace Repairs technician will arrive at the agreed time with the necessary tools and equipment. Will find the cause of the malfunction and fix your wall or floor standing furnace.
Our skilled master troubleshoots your gas equipment and will perform such activities:
Internal furnace cleaning

Flushing and soldering of the heat exchanger.

Replacement of sensors.

Repair of the fan.

Installation of gas furnace.

Diaphragm tank priming.

Burner cleaning and repair.

Press stat replacement.

Pump replacement.

Fixing gas leaks.

Elimination of leaks in pipelines and connections.
Repair of the control board of the gas furnace
Efficient operation of boiler equipment depends on the automation system. Control boards receive signals from sensors, control the functioning of all nodes and provide user-defined modes of operation. Therefore, their failure will lead to incorrect operation or complete stopping of the heating system in your home.
Our technicians are experts in electronics and can expertly perform Carrier Furnace Repair and Service. Diagnostics with state-of-the-art equipment can identify the cause of the problem and fix it. If it is not possible or feasible to repair the board, we have branded components.
Gas wall hung furnaces repair
Our masters are experts in repairing single-circuit and double-circuit boilers of all well-known manufacturers. We can help you choose heating equipment, make installation of floor and wall boilers. Put them into operation, carry out maintenance.
Our advantages are high professionalism and quick response. We offer the best price on the market and comprehensive service. Our master performs Carrier Furnace Repair promptly and is always ready to provide routine service.
Upon completion of Carrier Furnace Repairs and Services, specialists will provide a warranty on all types of work. With us, your equipment will work properly and provide uninterrupted heat and comfort to your homes.
How to place an order with us
You can make a request to call a Carrier Furnace Repair technician on our website or call us by phone. Our manager will definitely call you back. He will specify the character of a breakage, model of your furnace, the term of operation and will specify the time convenient for you for the arrival of the master. This will allow the master to come to the site already equipped with everything you need for diagnosis and repair. If you have any questions, please contact our call center seven days a week, including weekends!
In the service center of the Appliance Service Center company, we have exceptionally competent specialists, for which one of the main tasks is fulfillment of household appliance repair. It is also necessary to pay special attention to the qualification of Carrier Furnace Repair and Service technicians, who regularly improve their experience and level of knowledge. Our customers, who leave grateful feedback on our website and recommend us to their friends and acquaintances, speak for us.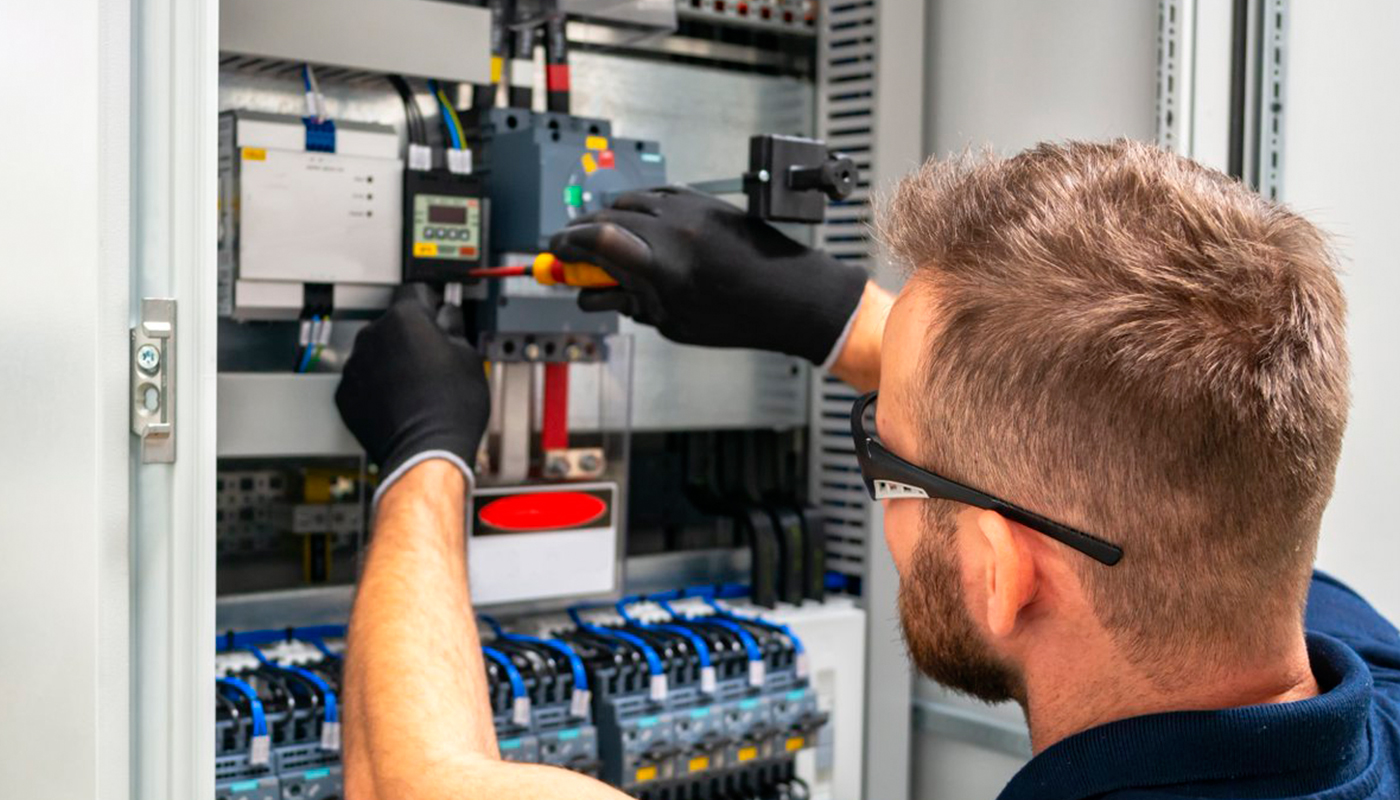 We use only professional equipment and tools, original spare parts, and high-quality consumables. Our technicians have 20 years of experience working with all types of household appliances from well-known brands. Specialists constantly improve their skills to provide you with high-quality services.
Frequently Asked Questions
You can find answers to all your questions on our website. If you can't find the answer you need, contact us directly. The hotline is open 7 days a week.
The price for Carrier Furnace Repair depends on the level of complexity of the malfunction. The exact amount will be announced by the technician after the diagnostics. It will include the cost of replaced parts and the cost of work. Diagnostics, advice on the operation of equipment and departure of our technician is free of charge. We use only original replacement parts, which we get directly from the manufacturer.
It is possible. But is it worth it? Carrier Furnace Repair is a complicated process that takes time and money. Old components or parts of dubious manufacture do not meet quality standards and break down more often. Branded components are perfect for your model, last much longer if handled with care, and don't cost much more.
The presence of noises when the boiler is running can indicate a broken pump. If the circulating pump is making noises, it needs to be diagnosed or replaced completely. It is better not to use a broken boiler, it is worth having Carrier Furnace Repair done right away. After all, the noises are caused by a malfunctioning rotor or impeller, which can render the entire heating system unusable. Sometimes the noise is caused by a voltage drop.