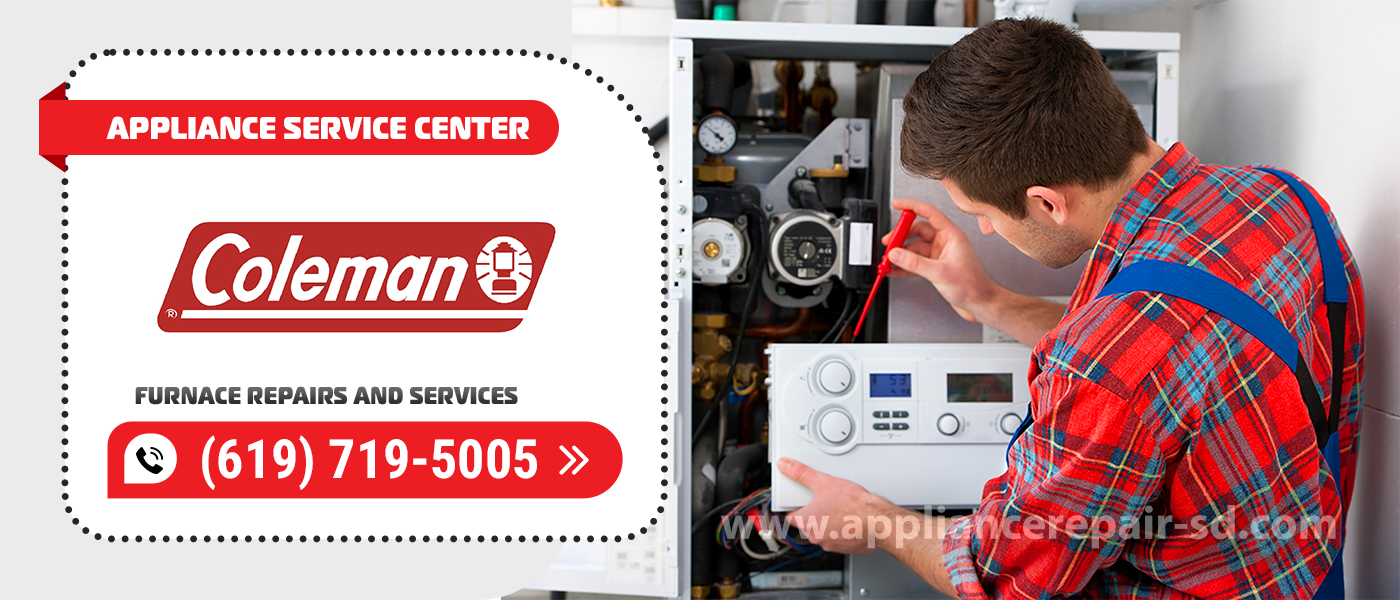 All appliances can break down or malfunction, especially if they are under a lot of stress. Coleman gas furnaces are no exception. Appliance Service Center has been professionally repairing and servicing residential and commercial appliances since 2001. Our certified technicians will determine the cause and perform Coleman Furnace Repair in San Diego County quickly and efficiently. All you have to do is give us a call or leave a request online. And your problem will become our concern!
Why equipment breaks down
There are plenty of reasons for gas furnaces breakdowns. Working around the clock during the heating season, errors in operation and poor-quality mains water. Have a detrimental effect and surges in gas pressure, which leads to rapid wear and tear of the main parts of furnaces. Therefore, systematic maintenance of gas furnaces is a prerequisite for their quality operation. It will prolong the service life. Our company offers quality service at home.
If you have a problem with your gas furnaces – pick up the phone and call us! Coleman Furnace Repair and Service is our specialty! The technician will come to your home at any time convenient for you and perform a complete diagnosis of your gas furnaces.
What services our technicians provide
Coleman Furnace Repairs are performed by our technicians depending on the needs of the unit and the type of malfunction.
Standard activities performed by our experts include:
Diagnosing failures, gas leaks, evaluating the technical condition of appliances and many other problems.

Regeneration of parts and components.

Cleaning parts and wiring.

Replacing parts and appliances.

Error correction after other installers and service technicians. Unfortunately, it's not uncommon for repairs to be entrusted to delinquents.
We provide a warranty on our services for up to three months. But the high quality of our work means that the results of the work done by our specialists will last long after that period. In the process of work, our specialists use parts and installation materials with a manufacturer's warranty. This gives the customer extra confidence in the long-term effects of our Coleman Furnace Repair and Service.
The cost of furnaces repair
The cost of gas furnace repair can only be determined after a diagnosis. A technician can tell you the approximate cost of gas furnaces repair over the phone. After you tell the brand of the boiler, the external manifestation of malfunction or error code. Coleman Furnace Repair pricing is objective, and transparent. To determine and calculate the type of service, we ask a number of clarifying questions. Based on the data we receive, we determine which type of repair refers to: replacement, malfunction, or maintenance.
How to contact us:
You can reach us by calling any of our contact numbers.

Write to us in the online chat on the home page or send us a message.

You can also get advice online from our specialists on any questions you may have.
The service warranty of all gas furnaces ends. And if the breakdown occurred after the end of the warranty, it is better to find a company proven over time and which you can trust. Appliance Service Center handles warranty Coleman Furnace Repairs and Services. We are responsible both to the customer and to our partners.
Common gas furnaces breakdowns
Our company's licensed technicians will perform Coleman Furnace Repair of any complexity. There are no breakdowns that we haven't encountered in our many years of practice.
What breakdowns we repair:
The gas furnaces won't ignite.

The main burner doesn't ignite.

Gas furnace goes out immediately after starting.

The gas furnaces go out after the ignition button is pressed.

The flame in the burner does not ignite.

Leaking inside the gas furnaces.

Carbon monoxide inside the room.

A loud noise occurs.

Reddening or deformation of any element has occurred.

Water pressure is too low, water is no longer heated to the desired temperature.
You can trust us! Appliance Service Center has achieved this reputation because of your trust! We appreciate and respect every customer! You can see how professional and competent we are by ordering Coleman Furnace Repair and Service. Or by reading the appreciative reviews of our customers on our website.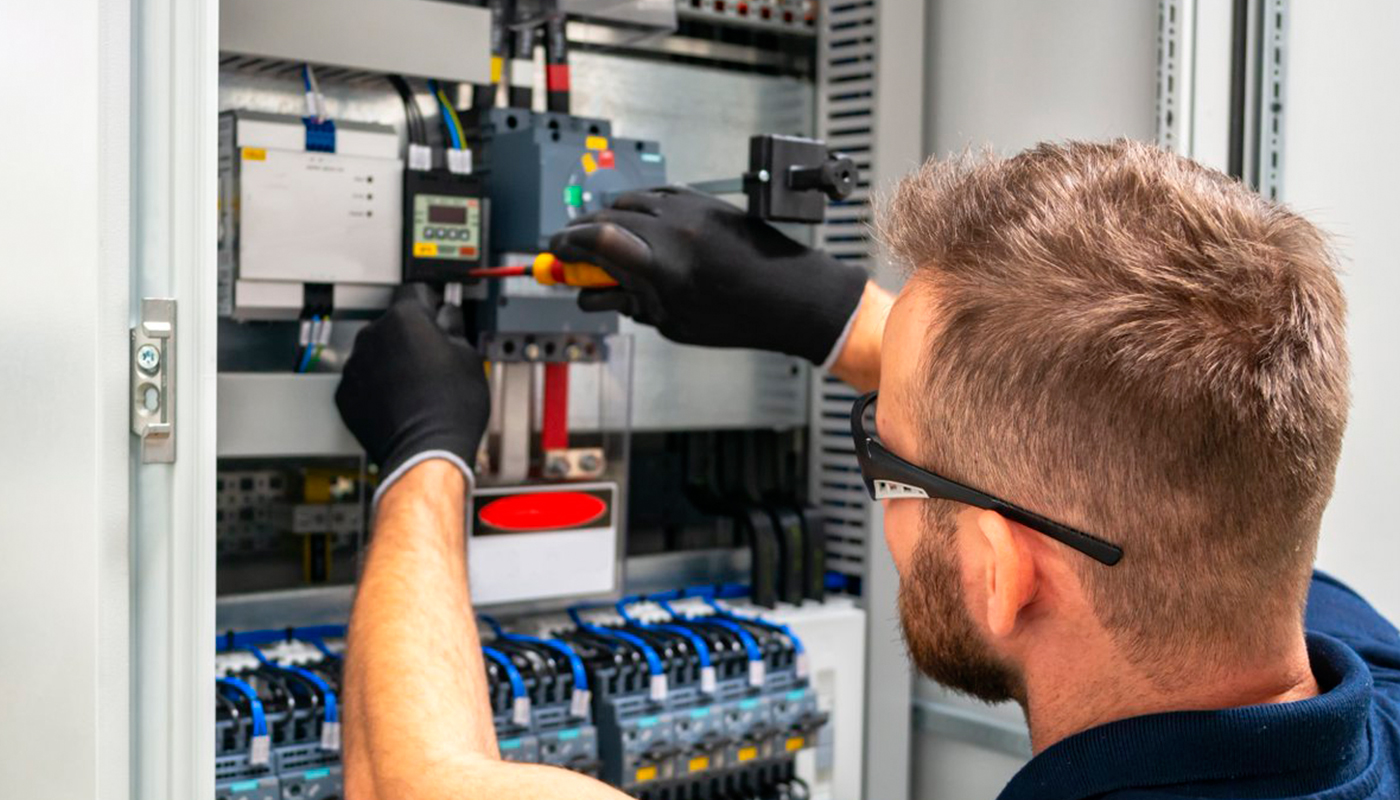 We use only professional equipment and tools, original spare parts, and high-quality consumables. Our technicians have 20 years of experience working with all types of household appliances from well-known brands. Specialists constantly improve their skills to provide you with high-quality services.
Frequently Asked Questions
The specialists of our company will answer all your questions in detail and completely. They have more than 20 years of experience in service and repair.
This is quite a common problem with which customers come to us. There are several reasons why the boiler does not ignite, experts highlight several. Natural wear and tear, high pressure in the pump, fan failure or errors during installation of equipment. All of these problems can be fixed, you only need to contact the experts at Coleman Furnace Repair.
The flame in the boiler goes out due to a lack of draft. Often the boiler goes out when there is not enough draft. Automatics determine that the products of combustion cannot vent all the way to the chimney, which can cause smoke to build up in the boiler room. Therefore, the boiler is blocked in order not to create a life-threatening situation for people in the room. Equipment installation and equipment service, you should trust the experts at Coleman Furnace Repair.
If there is no water circulation in the heating system when the fuel burns, water boils inside the heating surfaces of the boiler. This leads to an increase in pressure in the system. When the critical pressure is reached, the boiler heating surfaces collapse. In these cases, the boiler fails and needs a Coleman Furnace Repair overhaul.