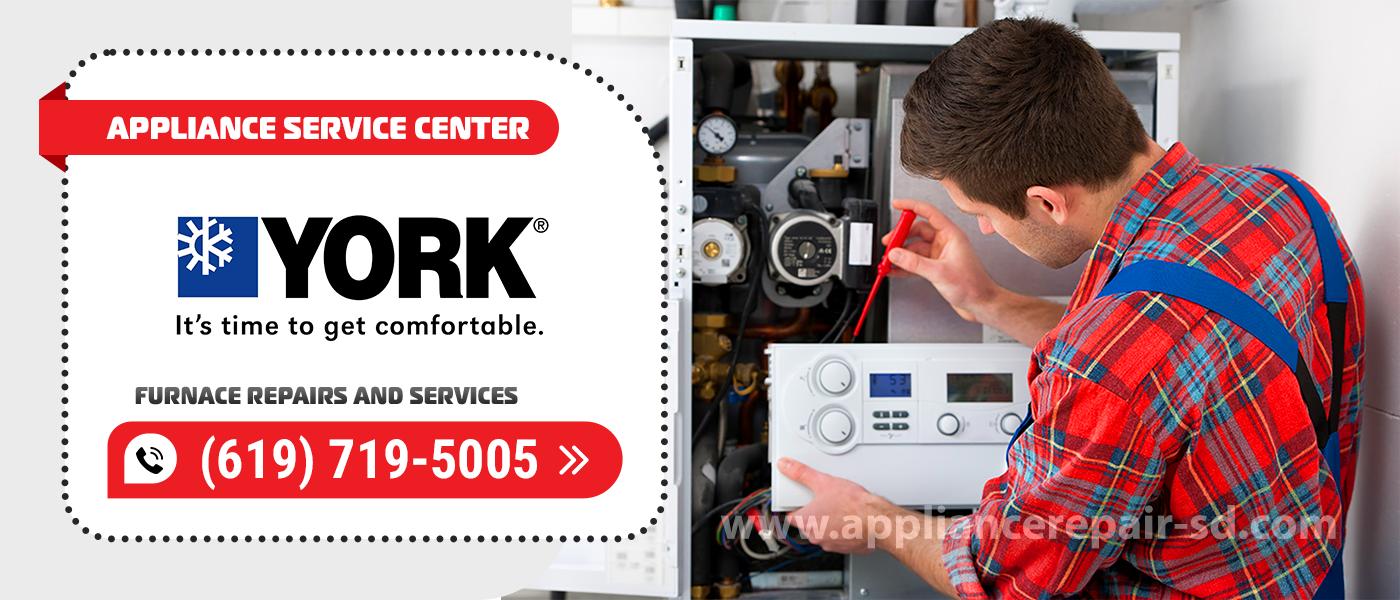 Even in the 21st century, furnaces are widespread heating equipment, because they are inexpensive, and the price of fuel is low. Therefore, the breakdown of this miracle device will be a real disaster for the whole family. However, this isn't a cause for sadness, and it can still be fixed by turning to York Furnace Repair in San Diego County provided by Appliance Service Center. This company has been engaged in the repair of various household appliances, including furnaces since 2001.
The company employs only qualified technicians who, thanks to their years of experience, can fix any problem and provide you with any type of York Furnace Repair and Service.
Contact us when you notice that something is wrong with your appliance, we will instantly come to you, and we will definitely solve your problem. After all, the sooner you call us, the sooner we can help you.
Typical problems with the furnace
Furnace doesn't heat
What to do if the heating equipment doesn't gain temperature? Here are some possible causes:
Chimney is dirty.

Lack of air in the combustion chamber.

Electrical components have failed.
In all of these cases, you need the experience of a York Furnace Repairs technician to check the pressure in the gas line and the circulation of the fluid in the system. And if in the case of the coolant you can call a plumber or yourself to check the air locks, clogs, water pressure, the problems with the gas system can be solved only by an experienced specialist. It is strictly forbidden to interfere in the gas line yourself, because you need experience and tools to adjust the gas regulator and pressure reducer.
Noise and whistling
Noise from lack of coolant or from limescale. Fill up with water to prevent overheating and to stop the noise. If the antifreeze boils and you hear a characteristic whistling, it seems that layers of scale have separated. The way out is to flush the heat exchanger and fill the cavities with a special solution. 
Also look at the pressure gauge: if the pressure is reduced, the injectors whistle when ignition. It is necessary to bleed the air. If you're having trouble doing so, our York Furnace Repair and Service specialist can easily assist you in dealing with the problem.
Furnace is leaking
First of all, disconnect the device from the mains so as not to aggravate the situation. Second, determine the severity of the problem. Leaky water pipes, worn seals and gaskets will not cause much cost when buying the appropriate parts for furnaces. But the breakdown of the heat exchange chamber will entail a large expenditure – often up to half of the entire cost of the appliance. In any case, it's best not to take any chances and call our master who will carry out any kind of York Furnace Repair.
It doesn't turn on
If the furnace doesn't work, the probable causes are as follows:
Burner is clogged.

The valve is not open.

Lack of gas pressure in the chamber.

Ignition is broken.

No voltage.
Mounting an uninterruptible power supply will correct the unstable voltage. If the varistor has burned out due to excessive voltage, it must be re-soldered. However, it is best to stay out of it yourself and call in a professional who will carry out York Furnace Repairs and Services at the lowest prices. Also, it is worth checking the correct connection of zero and phase, and then the integrity of the sensor circuit in the room and furnace thermostat. 
Condensation
Condensation on the combustion products outlet pipe is fraught with corrosion of the heat exchange chamber (a very expensive part of the furnace), and the liquid can get into the electronics and ruin it. 
There are two ways out:
Open the air intake hole in the upper wall near the chimney outlet.

Redesign the chimney from the correct material and replace it with a new one.
The second case is more complicated and here it is better to contact our York Furnace Repair specialist, who is able to do everything at the highest level.
One thing you should keep in mind is that the Appliance Service Center can handle any complex breakdown of your appliances. Our technicians can provide any York Furnace Repair and Service of all appliance models as quickly as possible. This will save you from buying a new device, which is much more expensive.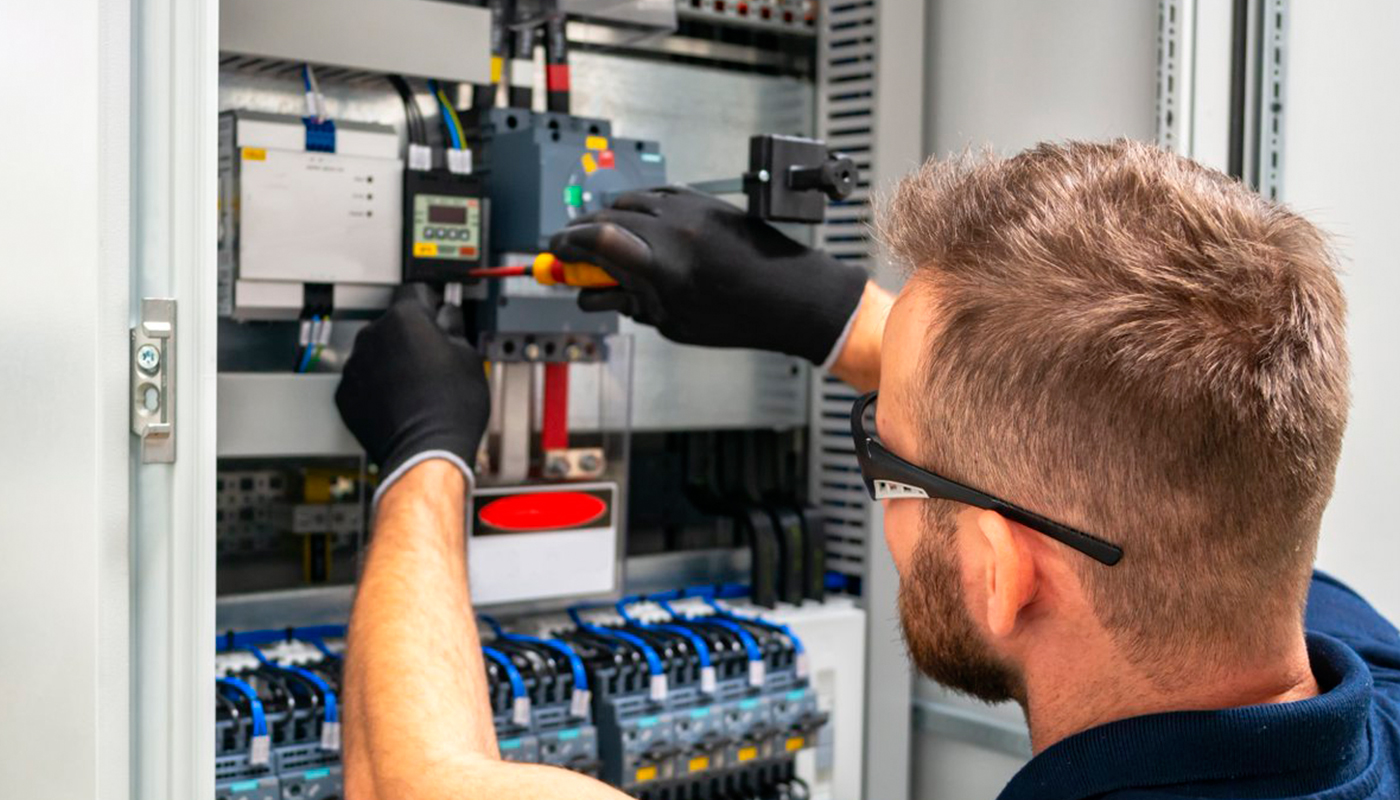 We use only professional equipment and tools, original spare parts, and high-quality consumables. Our technicians have 20 years of experience working with all types of household appliances from well-known brands. Specialists constantly improve their skills to provide you with high-quality services.
Frequently Asked Questions
If you have any questions about the operation of the boiler – find the answers on our website. And if you can't find your question – call us directly. We will always be glad to help you.
We care about the comfort of our clients and our professionals. All of our York Furnace Repair technicians are licensed to work on this equipment. In addition, every one of our technicians is insured. We are fully responsible for each one of our technicians, for the quality of their work, and we are responsible to the appliance manufacturer.
We work openly and we care about our name. And those are not just empty words. You can read testimonials from grateful customers on our website in the appropriate section, or on Google and Yelp. Our motto is to leave each of our clients satisfied. And we succeed in this. Many customers have chosen us as a reliable, prompt and comfortable York Furnace Repair service center.
We provide a 3-month warranty on all types of service and York Furnace Repair. This is first and foremost your peace of mind and confidence in our work. During this period, you can contact us at any time and get free advice and assistance if needed. Our specialists respond promptly, to every call you make.