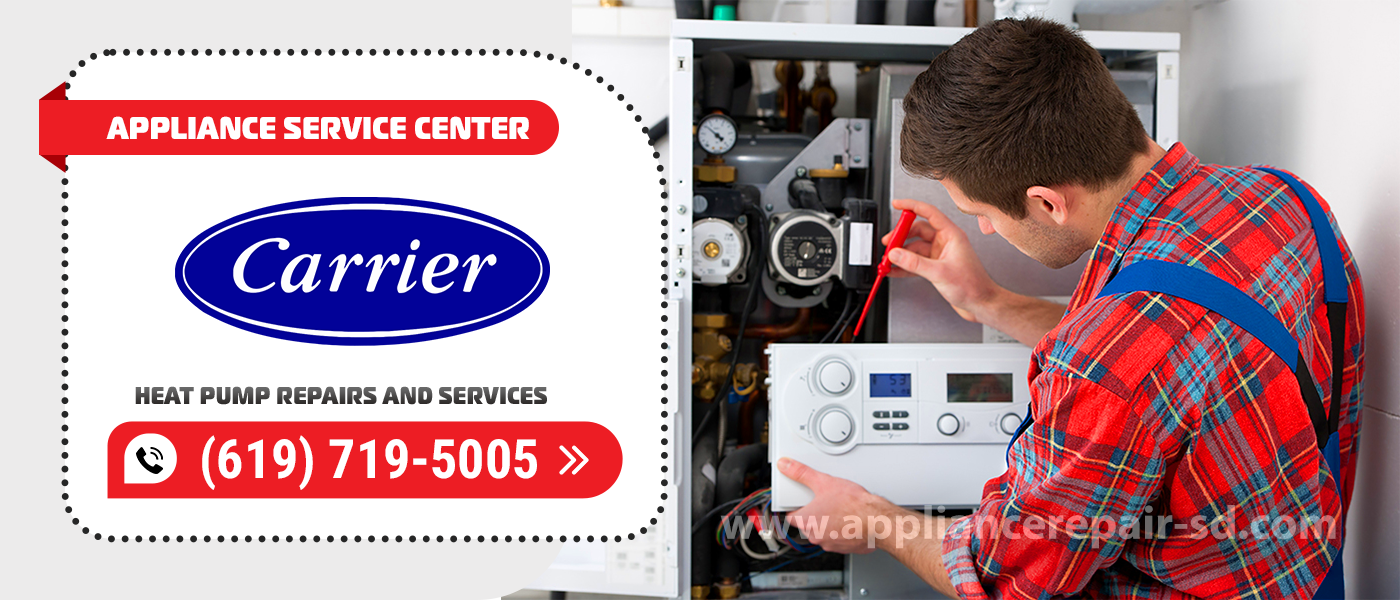 Appliance Service Center is the company you can trust with the most complex and fastest Carrier heat pump repair. Heat pump repair and maintenance should be started as soon as the first malfunctions have been detected. Don't delay in calling a Carrier Heat Pump Repair in San Diego County specialist.
By intervening in a timely manner, the overall operating time can be significantly extended. If any problems arise during the operation, you should contact the professionals at Carrier Heat Pump Repair and Service right away.
Before starting the repair work, the technicians conduct a thorough diagnostics of the heat pump's performance. Checking is carried out with the working device, so it is possible to accurately determine the location of the defect. It is necessary to make all the important measurements of the parameters and see their deviations from the norm. And then perform Carrier Heat Pump Repairs.
Important indicators for monitoring the performance of the heat pump
Diagnosis of the performance of the device is carried out only when the mechanism is on. Such a comprehensive approach allows not only to measure most accurately, but also several times faster to notice the defect.
To begin with, before Carrier Heat Pump Repair and Service, masters fix several important indicators:
The temperature of heated air inside and outside the room.

Pressure parameters generated during the discharge and suction stages.

Parameters of the superheated steam that comes out of the evaporator.

The voltage of the electric current that is supplied to the compressor.
To accurately determine the nature of the breakdown and how to Carrier Heat Pump Repair it, master technicians need to record several other important indicators:
Pressure surges and their magnitude in the coolant filters.

Parameters of the electrical voltage, which is supplied for the correct operation of the ventilation blades.

Temperature readings at the point of entry to the evaporator and at the exit point.

Analysis of the oil consistency in the compressor: its viscosity, heating, as well as its quantity.
This is the key to our success and your trust in us
We provide high quality and fast warranty repair of heat pumps.

We are responsible for the quality of our service both to the manufacturers of equipment and to our customers.

We work only with original components. We never deal with low-quality fakes.

Professional

Carrier Heat Pump Repairs and Services

requires professional equipment. Our service engineers have all the necessary equipment and are fluent in it.

Our technicians are certified by leading appliance and industrial manufacturers.
How we work
You can leave your request online or by phone. Manager will contact you and specify the type of failure, model and operating time.

The master arrives at your convenient time. He already has everything you need for repair and diagnosis.

We carry out diagnosis and Carrier Heat Pump Repair

using original parts and modern equipment.

Master after work provides an official guarantee of 3 months. But this is just for your peace of mind and confidence. We are more than confident you won't have to come back to us again. Unless, if you break some other equipment.
Plus, everyone can afford the services of our technicians. We charge exactly what it costs to fix it. We fix only what can be repaired. And we replace only the parts that can no longer be repaired.
Appliance Service Center values our customers' time and nerves. Therefore, we understand how important it is to restore the functionality of your heat pump. All you must do is to make a request at our service center and wait for the arrival of a Carrier Heat Pump Repair and Service technician. The work is carried out in the shortest possible time, and upon its completion the master will provide recommendations on the further use of the equipment. With us you can be calm – your equipment is in good hands!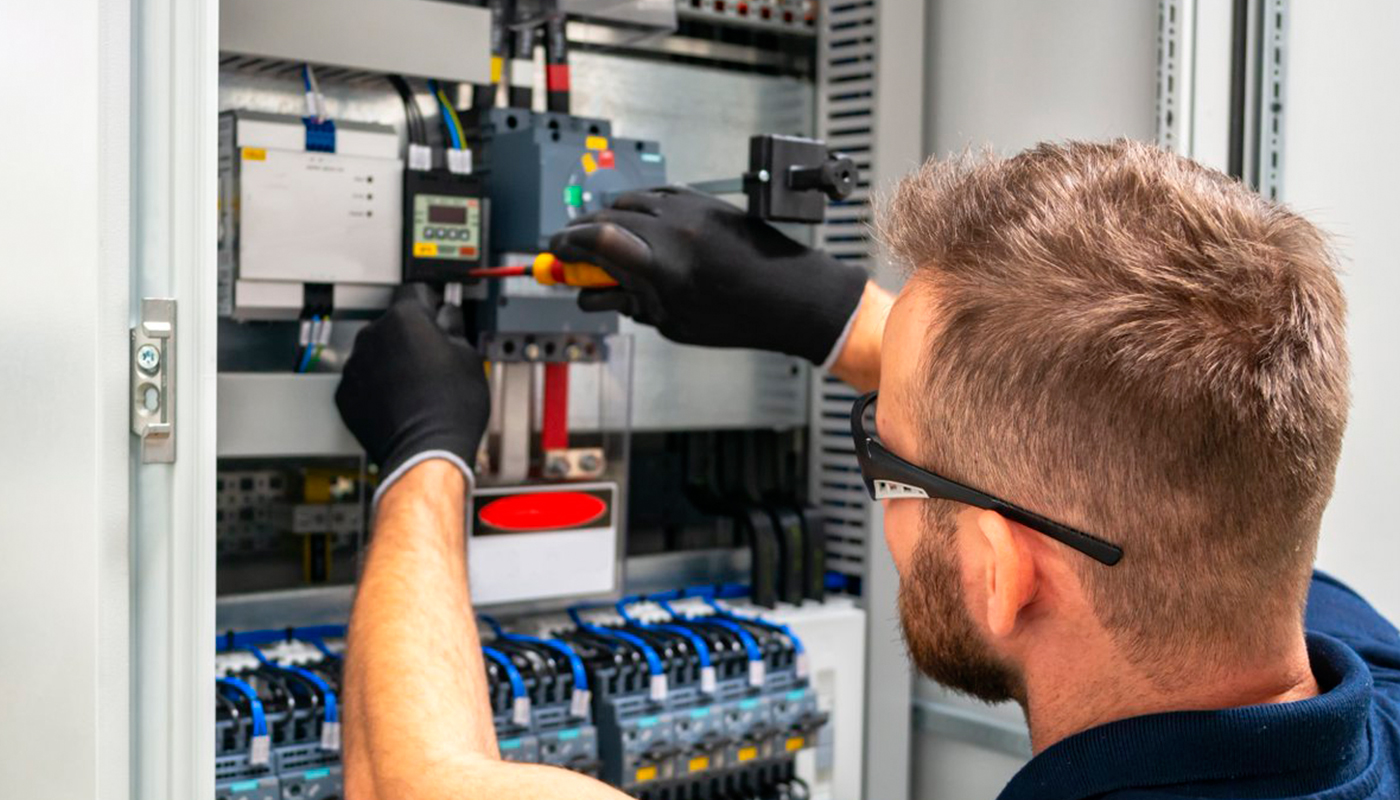 We use only professional equipment and tools, original spare parts, and high-quality consumables. Our technicians have 20 years of experience working with all types of household appliances from well-known brands. Specialists constantly improve their skills to provide you with high-quality services.
Frequently Asked Questions
Looking for an answer from professionals who understand heat pump repair and maintenance – contact us or look for a ready-made answer on our website.
An air heat pump gets cold and icy – this happens when it's cold outside and the air heat pump has been working hard. But if the air heat pump is freezing underneath it you need to remove the ice and see how and how fast it is forming again. If the ice is forming in large quantities, it's worth contacting our Carrier Heat Pump Repair experts to determine the cause.
If you notice that your air-source heat pump isn't heating like it normally does or isn't working at all and is covered in ice, be sure to call the experts at Carrier Heat Pump Repair. Heat pumps are equipped with an automatic cleaning system, which is essential for its efficient operation. However, automatic cleaning is not always enough to keep a heat pump in good working order.
Often, a heat pump will stop delivering heat at its normal intensity when dust builds up on the filters. Cleaning the filters is simple – open the front cover of the unit and remove them. Then spot them of dirt and dust, dry them and put them back. If even after that, the air heat pump won't heat, the unit probably has some larger defect. Our Carrier Heat Pump Repair experts should be contacted to determine this.