A heat pump, even the most reliable and trusted brand, can break down and malfunction. You should not panic and spend money to buy a new one. It is not a rational waste of budget when your unit is quite serviceable. Appliance Service Center has been professionally repairing and servicing Goodman brand heat pumps for over 20 years. When you book a Goodman Heat Pump Repair in San Diego County with us, you will receive complete service at its best.
Today, Appliance Service Center is a fast-growing center for repairing a variety of home appliances. We repair all major brands of household and commercial appliances. The list of our services increases every year, and with it the number of grateful customers.
Presenting a wide variety of Goodman Heat Pump Repair and Service, we also offer a quality control system for our services. We only work with genuine manufacturer's original components. Virtually all standard equipment and accessories are in our warehouse. Deliveries are regular and on short notice.
Goodman Heat Pump Repairs are performed by experienced engineers trained at the manufacturers' plants. Our company employs certified technicians with 20 years of experience. For us, there are no breakdowns that we haven't already encountered and don't know how to fix.
Heat pump repairs include a wide variety of work
We know everything about heat pump breakdowns, so we conduct Goodman Heat Pump Repair and Service promptly and comprehensively.
What repairs we perform:
Freon charging and leak detection with a special instrument. Refilling is made with high quality and environmentally friendly freon.

Replacement and brazing of heat exchangers.

Carry out compressor replacement or if possible, rebuild.

Carry out repair or replacement of the circulation heat pump.

Replace or adjust inlet valves on the unit compressor.

Diagnose and correct problems with the thermostatic expansion valve to improve unit performance.

Identify evaporator problems and adjust the evaporator area to normalize capacity.
Our company provides a warranty on all types of Goodman Heat Pump Repair. Contact us and get a free consultation with an on-site visit to your site for technical equipment diagnostics, taking measurements. We provide all the resources to keep your unit up and running.
What regular heat pump maintenance is required for
Goodman Heat Pump Repairs and Services periodically require even the most durable and productive unit. Heat pump failures occur periodically even with the most careful operation. This is since a whole complex of preventive work is necessary to increase the operating time. Parts are subject to physical wear and tear, so they need to be replaced by new mechanisms.
Our work consists of the following operations:
Carrying out an external inspection, preventive maintenance of the air heating system. This step is necessary to detect mechanical damage.
Diagnosis of the pressure level of the system during suction and discharge.

Our masters evaluate the heating system in the room, determine overheating and the value of the compressor voltage.

Assessment of parameters allows to establish the breakdown and in the shortest terms to eliminate it. Conducting periodic preventive maintenance is the user's confidence in timely troubleshooting and

Goodman Heat Pump Repair.

Heat pumps require periodic cleaning of contaminants. This is done by treating the air intake and exhaust system with a disinfectant.

If equipment control failures are present, the foreman checks the control panel and performs a series of commands to identify the failure.

Evaluation of the air filters. Failure of the filters leads to a shutdown of the entire system with further overheating and performance degradation.
Complex heating system preventive maintenance should be handled by professionals. Turning to the Appliance Service Center you will not have to wait long for the arrival of a specialist. More importantly, our Goodman Heat Pump Repair and Service technician will promptly and efficiently perform all necessary work. Trust your comfort to our professionals!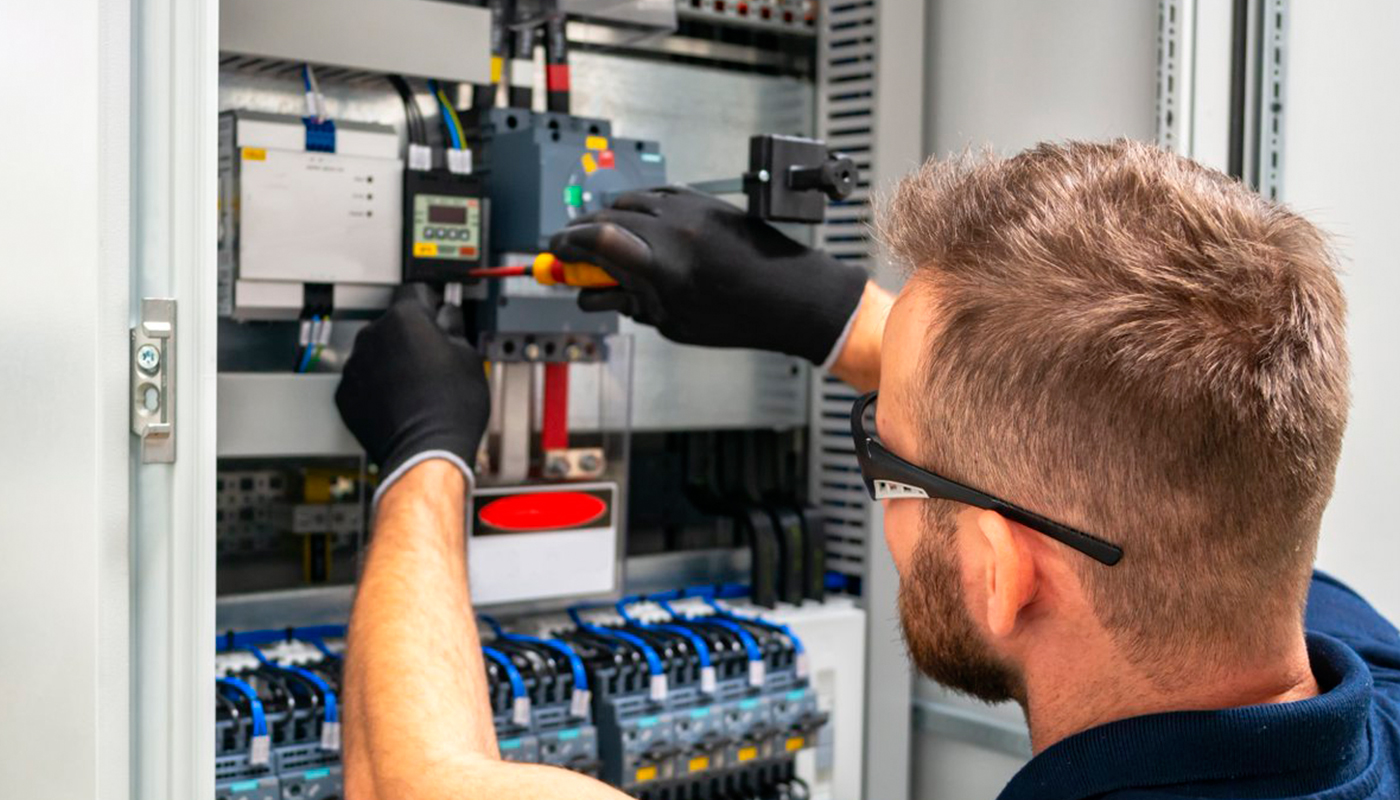 We use only professional equipment and tools, original spare parts, and high-quality consumables. Our technicians have 20 years of experience working with all types of household appliances from well-known brands. Specialists constantly improve their skills to provide you with high-quality services.
Frequently Asked Questions
You can find the most asked questions and answers from professional experts with years of experience working with home appliances on our website.
Fault. A flashing red light means that the boiler has detected a malfunction and is not working. If the red light is flashing, it's worth checking the gas supply, the electrical connection of the boiler, and the water pressure in the heating unit. If the red signal stays on, disconnect the power supply for 30 seconds and reconnect. If that doesn't help, it's worth contacting a Goodman Furnace Repair technician for advice.
Most likely, the fluid velocity is incorrectly set and needs to be increased. Additionally, it is worth adjusting the radiator system. If everything is done correctly, the temperature in the remote radiators will increase. Sometimes the weak set temperature is caused by incorrect installation of the circuit with natural circulation. The installation and adjustment of the heating equipment should be trusted to the experts at Goodman Furnace Repair.
If your solid fuel boiler does not have boil protection measures in place and your heating system is airtight, boiling of the coolant can cause an accident. There are even cases where combustion boilers explode under the pressure of the steam generated inside. Be aware of your boiler's performance and contact Goodman Furnace Repair at the slightest abnormality in a timely manner.