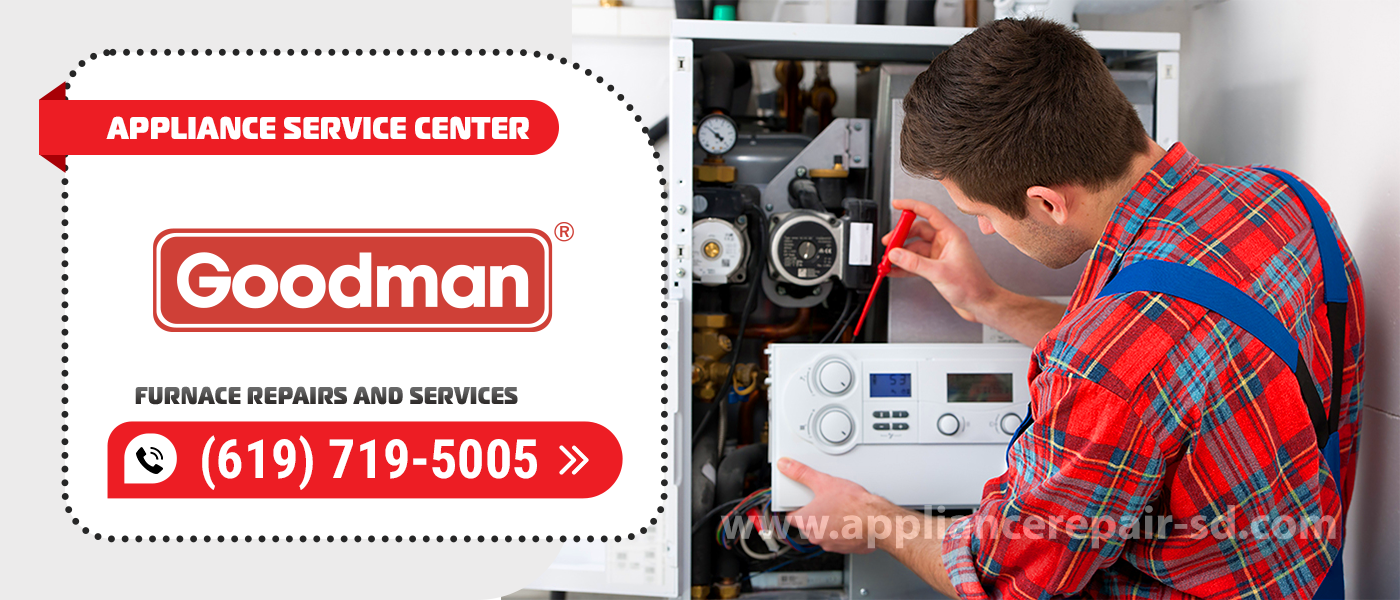 Your gas furnace is malfunctioning or has gone out of order, don't waste time trying to fix it yourself. Turn to the experts at Appliance Service Center, who have been professionally repairing all major brands of gas furnace for over 20 years. We perform Goodman Furnace Repair in San Diego County at the highest level and with a quality guarantee.
Every gas furnace breakdown, if not repaired promptly, will have serious consequences. If you notice the slightest malfunction, you need to call a professional for Goodman Furnace Repair and Service. And most importantly, don't try to fix the breakdown on your own, as it can be life-threatening. You're dealing with gas first, and second, it can aggravate the breakdown. And an easy repair can turn into a complicated and expensive one.
What furnace we repair
We take care of maintenance and repair of different furnace, which are different from each other:
For functional reasons – we repair single-circuit furnaces (heating water in the central heating system) and double-circuit boilers (working similarly to single-circuit, but additionally heating domestic water).

By mode of operation – we repair conventional boilers and condensing devices (taking all the energy from the flue gasses and converting it into additional heat).

By method of assembly – we take care of maintenance of the mounted and floor standing furnace.
We are up to date on all of the latest technology and are fluent in the latest Goodman Furnace Repairs.
Breakdowns that occur most often
We take an individual approach to each customer and gas boiler breakdown. Our company's licensed technicians will perform Goodman Furnace Repair and Service of any complexity. In 20 years of experience, our experts have seen a variety of breakdowns and know how to fix them.
The burner or wick isn't working.

The furnace gives out an error.

The pressure in the furnace has dropped.

Noise inside the furnace.

Lockout occurs when the burner is working.

Switching on the ignition while the furnace is working.

Reverse chimney draft.
How we work
Our manager will call you back. He will specify the character of a breakage, model of your furnace, term of operation and will specify time convenient for the arrival of the master. This will allow the technician to come to the site already equipped with everything you need for diagnosis and repair Goodman Furnace Repair. If you have any questions please contact our call center, we work 24 hours a day.
Failure diagnosis and repair.
Our company is known for promptness and quality Goodman Furnace Repairs and Services. We have everything you need to get the job done. Our own warehouse with original parts, state-of-the-art equipment, and a staff of professional technicians with 20 years of experience. 90% of repairs are completed in one day. And your former comfort reign again in your home!
Checking the quality of the work done and providing a warranty.
Our Goodman Furnace Repair technician won't leave until he's satisfied that your appliance is in working order. Upon completion of all work, our technician will provide a 90-day warranty card. This is more for your peace of mind. After all, we know how to repair appliances, so they don't break down and last for years to come.
Our benefits
Urgent diagnostics and prompt repair. Within a day our experts will determine the cause and make repairs.

Qualitatively. We give you a 90-day warranty on all our work and replaced parts.

Reasonable price. Due to the direct delivery of components, we are able to keep prices to a minimum.
If you discover any fault – contact us! And you are guaranteed prompt and quality repair of your furnace of any brand and model.
Clients choose us!
In the service center of the company, the Appliance Service Center consists of only competent specialists, for which the repair of household appliances – one of the main tasks. It is also worth paying special attention to the qualifications of Goodman Furnace Repair and Service technicians, who regularly improve their experience and level of knowledge. Our customers speak for us, who leave grateful feedback on our website and recommend us to their friends and acquaintances.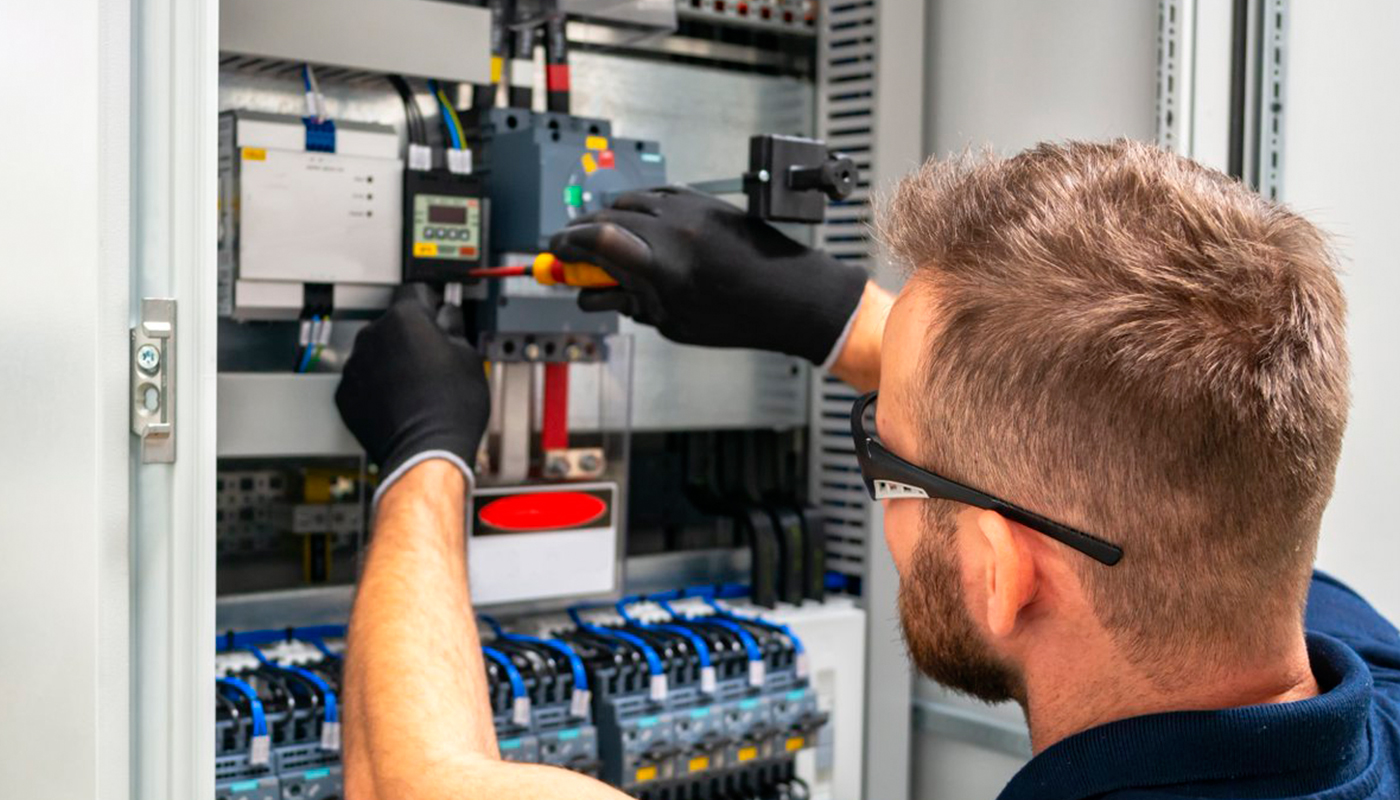 We use only professional equipment and tools, original spare parts, and high-quality consumables. Our technicians have 20 years of experience working with all types of household appliances from well-known brands. Specialists constantly improve their skills to provide you with high-quality services.
Frequently Asked Questions
Answers to the most frequently asked questions from our experts who have years of experience in repairing and servicing residential and commercial appliances.
Breakdowns in the work of heat pumps occur periodically, even with the most careful operation. This is due to the fact that it is necessary to carry out a set of preventive work aimed at increasing the operating time. Parts are subject to physical wear and tear, making it necessary to replace them with new mechanisms. Early Goodman Heat Pump Repair is more affordable than an overhaul.
Some of the main causes of heat pump breakdowns include the following:
The condenser is hardly ever cooled during operation.

The discharge valve is malfunctioning.

The condenser has little room to properly evaporate gasses.

Incorrect refrigerant level – either highly elevated or insufficient.

Ventilation is insufficient, ambient temperature too high.

Natural wear and tear or contamination of condensers.
Proper installation and timely service by Goodman Heat Pump Repair technicians, will avoid serious breakdowns.
In total, Goodman Heat Pump Repair technicians identify several common defects. Refrigerant leakage is the most common problem, which is the most important thing to fix in time. Defrosted heat exchanger, in this case, most often it is necessary to replace the part with a new one. Compressor breakdown – this type of repair is the most expensive and also to be replaced. The circulation pumps or the inlet valve are broken. With severe wear, these components are subject to complete replacement with new mechanisms.