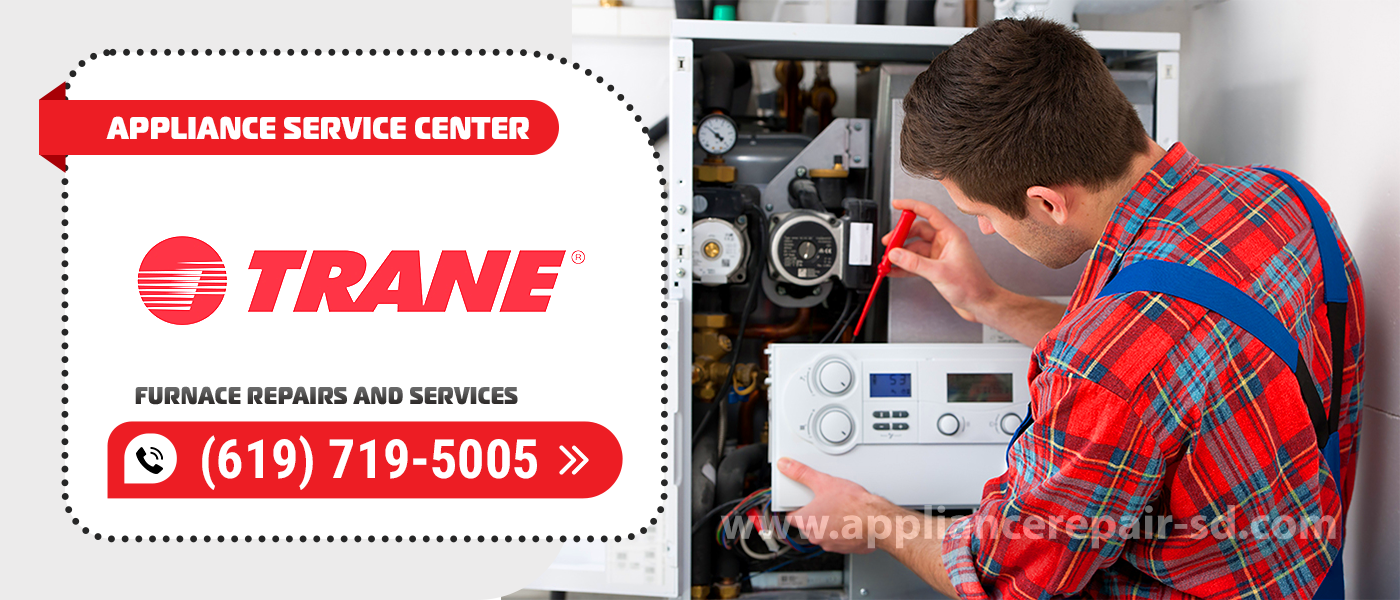 Repair of furnace – a difficult and very important task. It is better to entrust it to the 
professionals of this business. The Appliance Service Center has been repairing furnaces of any complexity for over 20 years. We repair all well-known brands of furnace, including the Trane brand. We can provide you with quality and prompt Trane Furnace Repair in San Diego County. We have been trusted by thousands of customers and we have not let them down.
There are plenty of reasons for furnace breakdowns. Working around the clock during the heating season, errors in operation, and poor water quality can all cause breakdowns. Have a detrimental effect and spikes in gas pressure, which leads to rapid wear and tear of the main parts of furnaces. Therefore, systematic maintenance of furnaces is a mandatory requirement for their quality work. And this important job is best entrusted to Trane Furnace Repair and Service professionals.
Frequent furnace breakdowns 
There are no breakdowns that we haven't encountered in our many years of practice. Our company's licensed technicians will perform Trane Furnace Repairs of any complexity.
What breakdowns we repair:
The furnace won't ignite.

The main burner does not ignite.

The furnace goes out immediately after starting.

The furnace goes out after the ignition button is pressed.

The flame in the burner does not ignite.

Leaking inside the furnace.

Carbon monoxide inside the room.

A loud noise occurs.

Reddening or deformation of any element has occurred.

The water pressure is too low, the water stops heating to the desired temperature.
These and many other breakdowns are able to be repaired by our Trane Furnace Repair and Service specialists.
Breakdown prevention and service for furnaces
A heating furnace is an appliance where water is heated and used as a heating medium in a room. A heating furnace is an essential part of a comfortable home, and keeping it improperly maintained for all the benefits it provides is unsafe. 
A gas furnace can be extremely dangerous if preventative maintenance is regularly neglected. Every homeowner should know this. We suggest that you don't procrastinate and take advantage of our Trane Furnace Repair services.
Gas furnaces should be inspected by Trane Furnace Repairs and Services professionals every 36 months, for malfunctions. This includes a general inspection of the furnace, cleaning all components and units. Cleaning the furnace of dust and dirt, eliminating flame smoking to improve its efficiency. 
What the owners of the boilers can do themselves is to check the water level in the system, and this should be done every week. A lack of water in the heating system can have disastrous consequences for the boiler itself.
Summer furnace maintenance
Furnace maintenance, which is done in the summer, helps correct any deficiencies found during the strenuous operation of the winter months. Remove all liquid from the furnace. Perform a visual inspection, check all nodes and components, identify which need to be replaced. And if a part is faulty, our technician will do a Trane Furnace Repair. 
For summer service, you should always:
Install new gaskets.

Perform descaling cleaning. 

All moving parts should be inspected for grease, such as the fan and pump. 

Check for gas leaks.
Preventive maintenance of the boiler during the winter period
A difficult period for the boiler is winter operation, so a general inspection of the furnace is recommended before the heating season opens. 
Make sure that there is no dust on the fan mechanisms and burner.

The water level in the system should be monitored at all times, as it may evaporate at higher loads. 

The ignition burner should be inspected to make sure that it is working properly and that the fire is at the proper height. If this is not the case, try to clean the igniter of debris and dust. 

The gas control system should be checked.
It is very easy to make a request to the Appliance Service Center. You need to contact us in any convenient way – make a request on the site or just call! Then our manager will contact you to clarify the nature of the breakdown, the timing of your appliances and the arrival of our specialist. Our technician on call will already arrive with all the necessary equipment and accessories for Trane Furnace Repair and Service. We work with quality and reliability. There are no breakdowns we can't fix.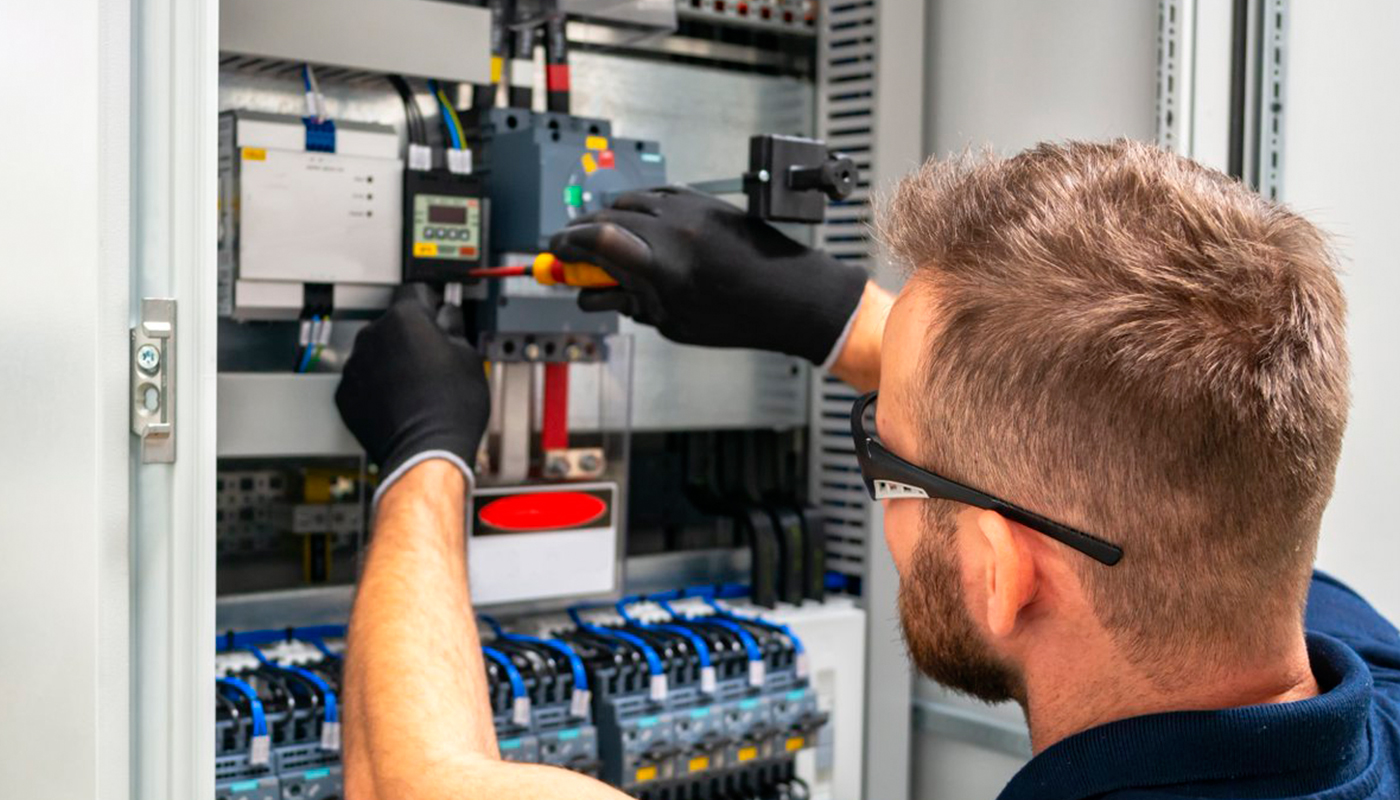 We use only professional equipment and tools, original spare parts, and high-quality consumables. Our technicians have 20 years of experience working with all types of household appliances from well-known brands. Specialists constantly improve their skills to provide you with high-quality services.
Frequently Asked Questions
If you have any questions – ask! Our specialists will try to answer them as quickly and accurately as possible.
The key to quality and reliable Trane Furnace Repair is our professional experience, knowledge and original parts. We only use genuine accessories in our work. They fit your machine perfectly and last much longer when used with care. We will never replace a broken part with a new one of dubious manufacture and quality.
At our service center, a technician call and diagnosis are completely free when Trane Furnace Repair is performed at our facility. The cost of the repair includes the work of a technician and genuine accessories, if any are needed. We have direct deliveries from the equipment manufacturer's factory, so the price of the parts is at cost price. Master work depends on the complexity of the repair, but we will never repair what cannot be repaired. Our price list gives you a preview of the rates.
We've been in the business of professional repair and service for over 20 years. Over the years, we have thoroughly studied all the subtleties and nuances of various home appliances. You can order Trane Furnace Repair in one place, but you can also order any other appliance in your home. We have many years of successful work in this industry on our side.