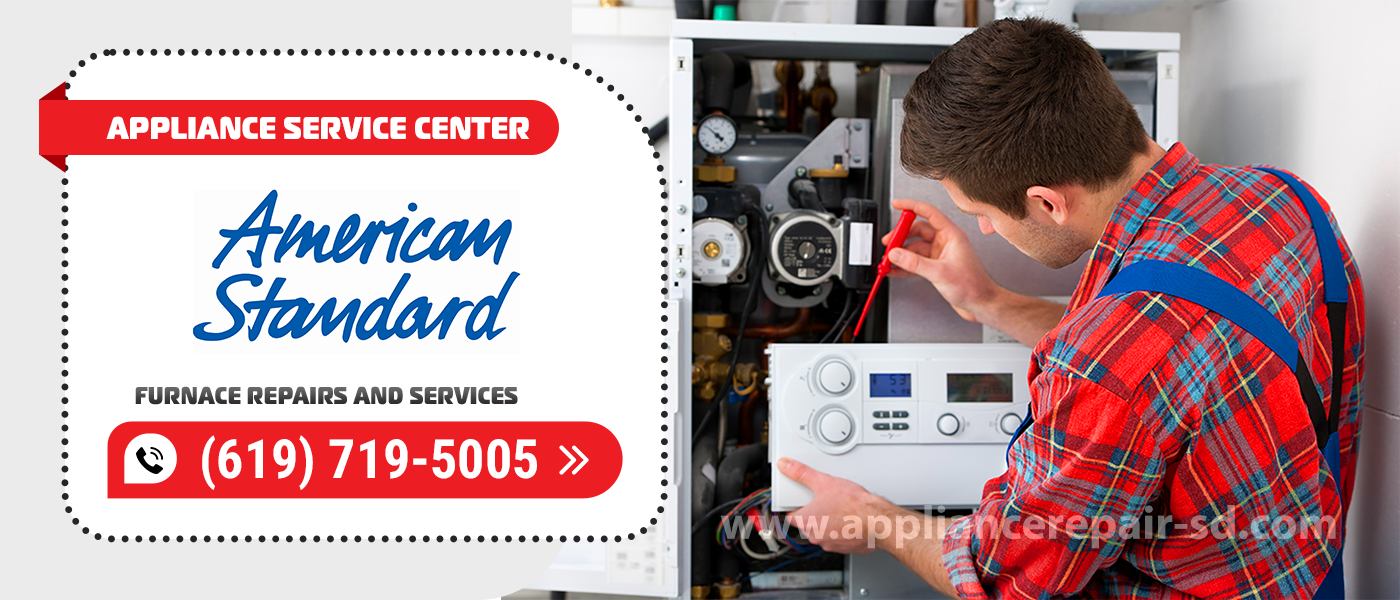 American gas furnaces are serious equipment that provides a microclimate in the house. It is recommended that such equipment is always in perfect condition. If the furnaces start to malfunction, there will be a smell of gas or some sensors will not work, it is necessary to repair the gas furnaces urgently. In such a case, we recommend contacting the experts at Appliance Service Center who will promptly perform American Furnace Repair in San Diego County. 
It doesn't matter to us whether your furnace is single circuit, dual circuit, floor standing, or any other type. Our master has thoroughly researched every possible furnace model over the years. And can perform American Furnace Repair and Service of any complexity in the best possible way.
Quality gas furnaces repair
American Furnace Repairs is made by our company at an affordable cost, and the price depends on the amount of work and complexity of the breakdown. All of the components that we use in the course of the work are purchased from the manufacturers. Therefore, we are confident in their reliability and the quality of their work.
All work is usually done at the customer's home, which allows you to save on transporting bulky equipment to the shop. And there is no need to dismantle the unit. The quality of services will not be questioned. We have experienced specialists who are familiar with all the nuances of gas furnaces. And so, in a short time will bring your equipment back to life by performing quality American Furnace Repair and Service.
Calling a master for repair of gas furnaces 
You can call the employee of the company at any time using the phone or form on our site. There is also an opportunity to read the price list of our services beforehand or ask a question to the managers. The master on American Furnace Repair will quickly respond to the request and will arrive at the specified time to the appointed address.
In 90% of cases, furnace repair takes one day. The really low time cost for repairs is a testament to the professionalism of our engineers. Each of our employees is certified to work with gas equipment. Masters are regularly trained in the production of equipment.
How we work
Calling a master for repair of gas furnaces will be required if the device has ceased to function properly. The specialist pre-diagnoses the equipment, then determines the cost of work and agrees with the customer. Then he proceeds to work.
Our specialist will make:
Repair of the furnaces.

Washing the heat exchanger.

Electrical repairs and other work.
After American Furnace Repairs and Services, the specialist will issue a warranty on all work and components that were replaced in the process. The warranty period extends for three months.
Affordable repair prices
Since we work without intermediaries, this allows us to repair gas furnaces for heating a private home at an affordable cost. Also, the client will save on transportation of the equipment to the workshop. You can find out more details about the services, as well as their cost, on our website of domestic services. 
We fix all breakdowns
Gas furnaces cleaning.

Flushing the heat exchanger.

Brazing the heat exchanger.

Repair three-way valve.

Repair or replacement of the flow sensor.

Press stat replacement.

Repair of supercharger fan.

Start button repair.

Repair of gas furnaces automatics system.

Repair of control board.

Repair of electric furnaces.

Replacement of the pump in the gas furnaces.

Pumping up the expansion tank.

Fixing gas leaks.

Installation, assembly, and disassembly of the furnaces.

The first start of the gas furnaces.

Cleaning the nozzles in the gas burner.

Problems with the chimney.

Burner won't light or goes out a few seconds after the flame is lit.
If you've encountered a similar breakdown on your own or are concerned about another problem, don't procrastinate! Order an American Furnace Repair from us and we'll take care of all your problems.
Don't go to any dubious masters
We wouldn't mind repairs from non-professionals if we didn't have to regularly take orders to redo someone else's work. They can't offer quality, up-to-date diagnostics and original components for repairs. And most importantly, they don't have the proper expertise of technicians for quality appliance repairs.
Only at Appliance Service Center can you order a truly quality and emergency American Furnace Repair and Service at affordable prices. We guarantee positive results and longevity for your appliances!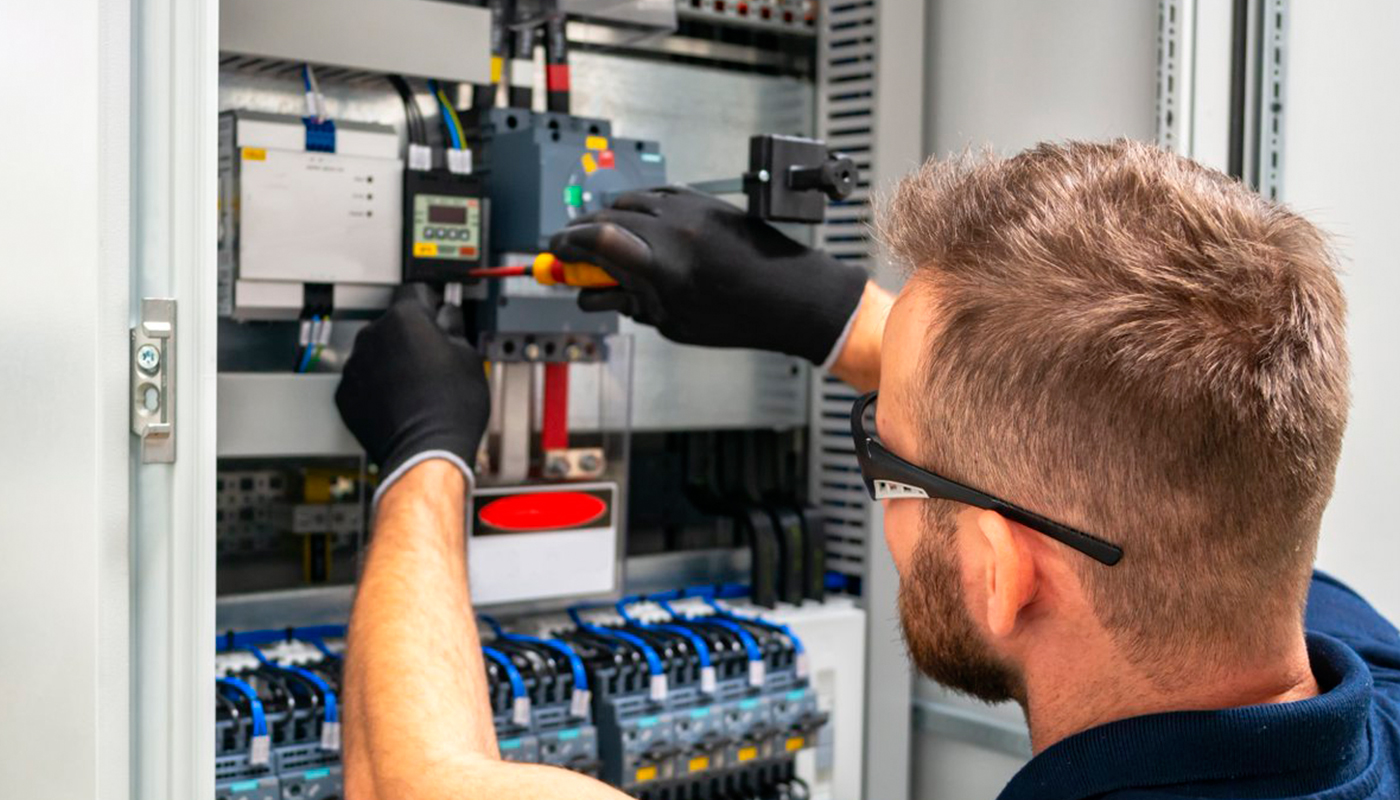 We use only professional equipment and tools, original spare parts, and high-quality consumables. Our technicians have 20 years of experience working with all types of household appliances from well-known brands. Specialists constantly improve their skills to provide you with high-quality services.
Frequently Asked Questions
Do you have any questions you would like to ask us? We recommend reading the answers to the most frequently asked questions first. If you don't find the information you need here, give us a call.