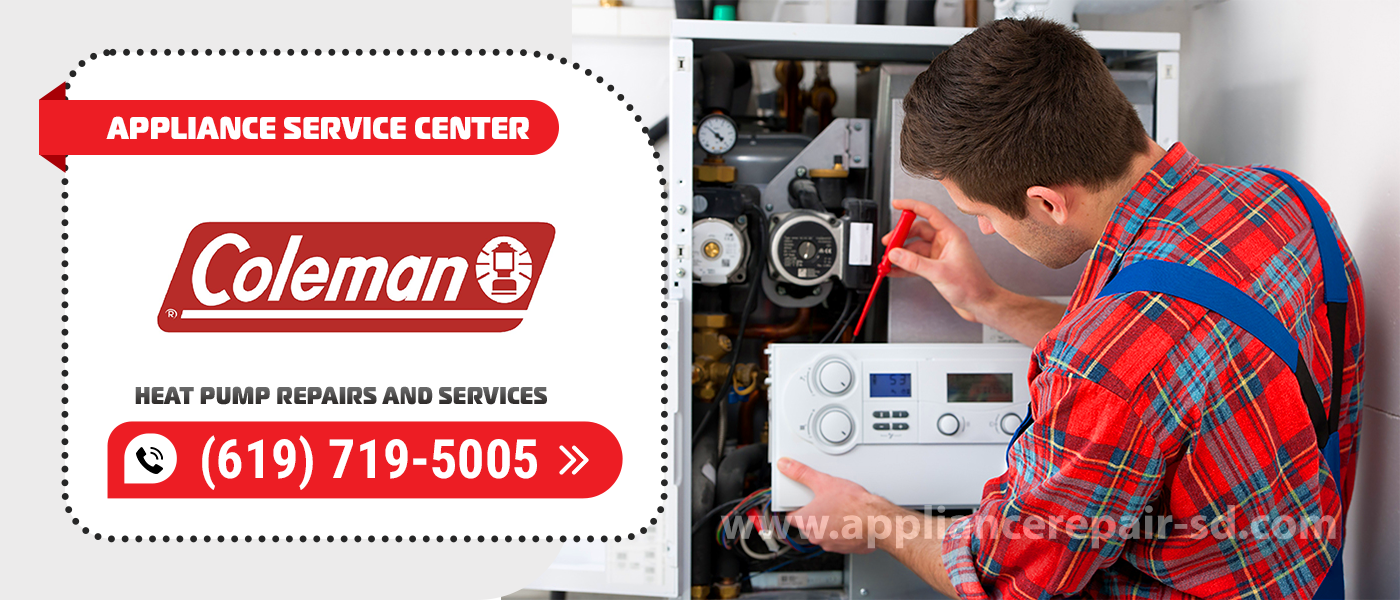 Coleman heat pumps are an essential part of your heating system. But like all appliances, even the most reliable ones can fail. In such cases, it is worth contacting the professionals at Appliance Service Center. Complex construction requires a serious approach and special technical knowledge. With our experts, you can have peace of mind that Coleman Heat Pump Repair in San Diego County will be top-notch.
High stress on equipment causes premature wear and tear on important mechanisms. To prevent a heat pump breakdown, you need to know the causes that lead to them. Every Coleman Heat Pump Repair and Service technician will tell you that a breakdown is better prevented than repaired.
The main causes of heat pump breakdowns
The condenser is practically not cooled during operation.

The discharge valve is malfunctioning.

Condenser has little room to properly evaporate gasses.

Incorrect refrigerant level: either highly elevated or insufficient.

Ventilation is insufficient, ambient temperature too high.

Natural wear and tear or contamination of the condenser.

Improper operation cannot be denied, it also leads to a number of breakdowns.
All the listed factors do not just occur. One of the most common causes remains improper installation. The work of unskilled people may be accompanied by mechanical damage or incorrect connection of technical units. Trust the installation and Coleman Heat Pump Repairs to professionals.
Heat pump repair and maintenance can get your unit back up and running quickly. Service performed to a good standard avoids further similar defects.
Regular preventive maintenance – extending the operating life of heat pumps
Preventive maintenance can significantly extend the operating life of the unit. Professional monitoring of performance, cleaning of technical units, replacement of consumables has the best effect on the overall functionality. You only need to contact experienced Coleman Heat Pump Repair and Service technicians. Regular service and preventive maintenance will reduce the likelihood of malfunctions.
Heat pump breakdowns
Coleman Heat Pump Repair technicians encounter these types of breakdowns quite often:
Refrigerant leakage.

Defrosted heat exchanger.

Compressor failure.

Broken circulation pumps.

Adjustment of intake valves.
All these breakdowns and many others will not take our specialists by surprise. For 20 years, they have thoroughly studied all of the appliances, they know the weak units, and most importantly they know how to perform Coleman Heat Pump Repairs and Services.
A little about us
We've been in business since 2001. We do not stand still and constantly expand the list of serviced equipment. Our main goal is to help you, and to do that we do Coleman Heat Pump Repair quickly, efficiently and with a guarantee on the work and parts.
We take a responsible approach to every order. Our shop and technicians are equipped with the latest equipment. And most importantly they are true professionals. Each technician regularly undergoes training in the production of equipment.
We have everything for a complete repair of any device or electrical appliance. Even if you need to replace parts – we have any branded components in stock in the right quantity.
At the end of the repair master will fill the official warranty on the part and on his work – up to 3 months. You will now not be alone with your problems in the future. The warranty card is a pledge of your peace of mind. No more than that. After all, our specialists know how to make quality and reliable heat pump repairs.
Appliance Service Center – it is perfect work and convenient conditions of cooperation for all clients! Any problem the specialist will fix right at the customer's home. This will save you from having to take bulky equipment to the service center and dismantle it. Order Coleman Heat Pump Repair and Service from us, and the technician will arrive at the appointed time at the specified address and do all the necessary work.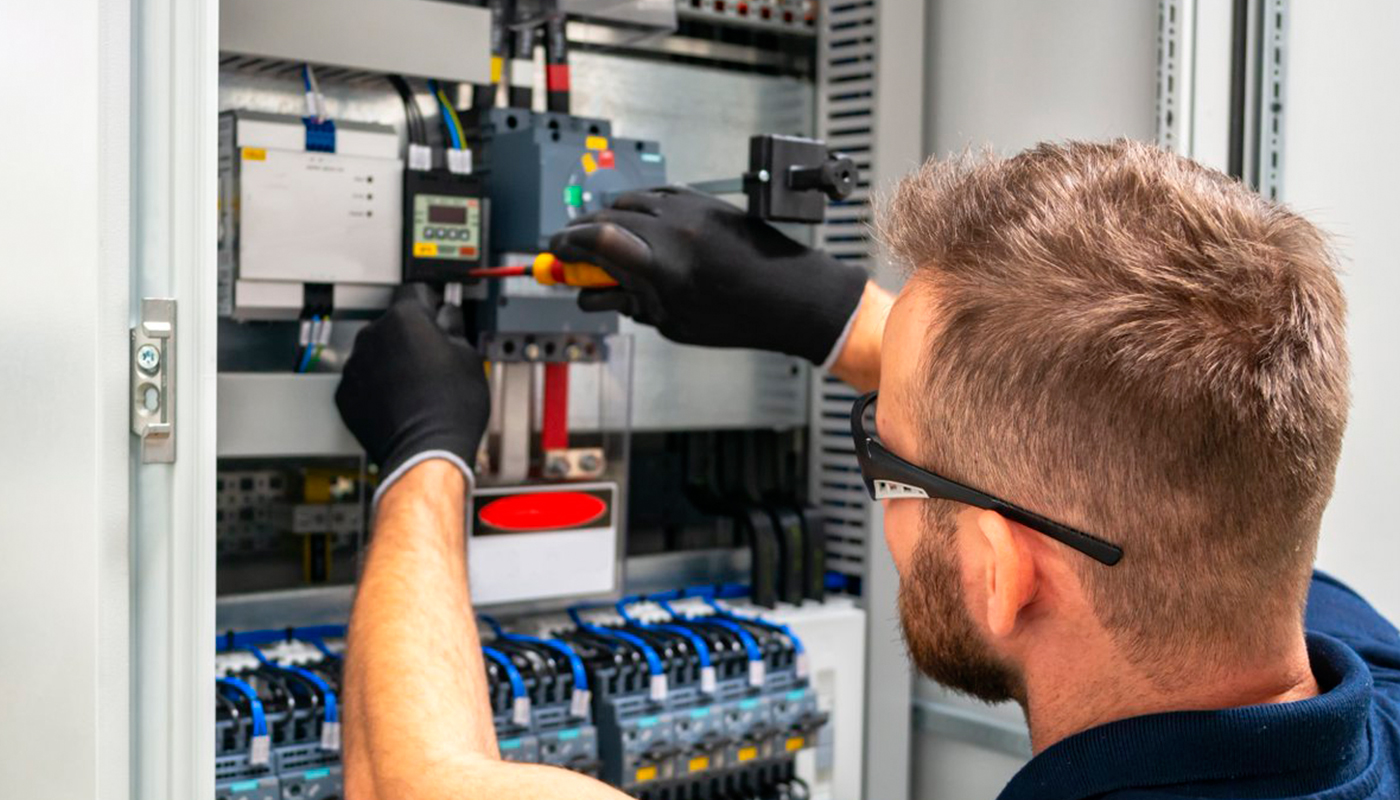 We use only professional equipment and tools, original spare parts, and high-quality consumables. Our technicians have 20 years of experience working with all types of household appliances from well-known brands. Specialists constantly improve their skills to provide you with high-quality services.
Frequently Asked Questions
Do you have any questions you would like to ask us? We recommend reading the answers to the most frequently asked questions first. If you don't find the information you need here, give us a call.