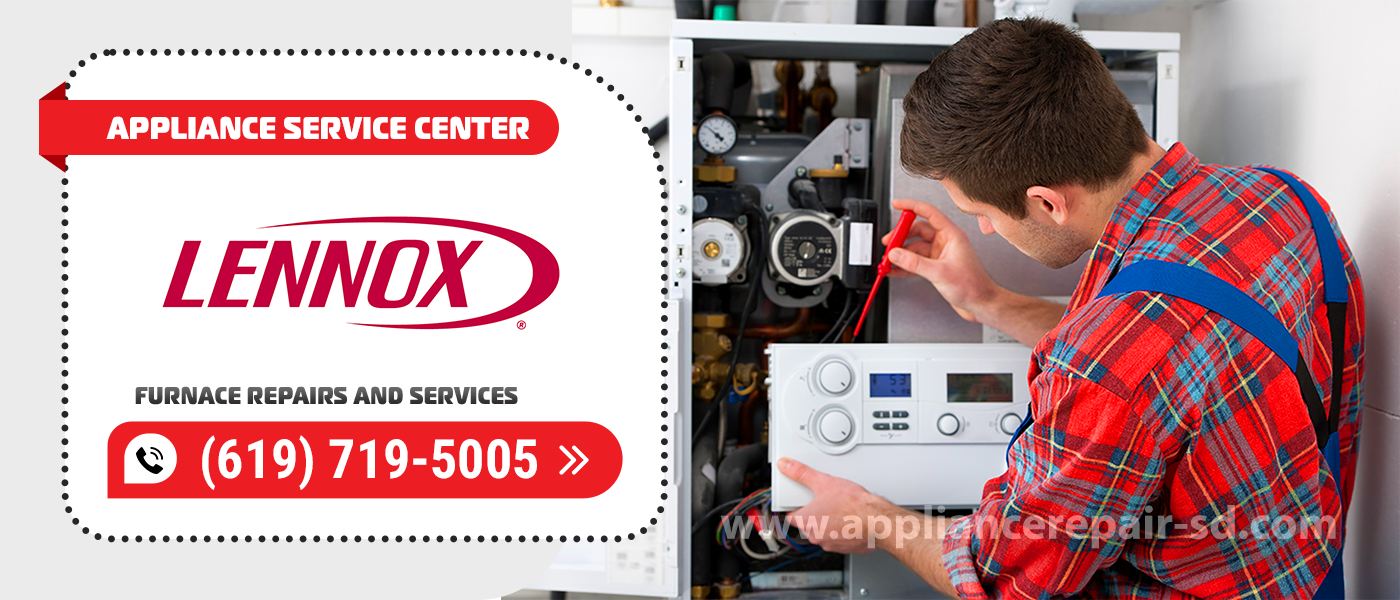 Gas furnaces are an integral part of the heating system. They have the main task of the entire communication system. But even the most reliable and proven furnace can break down. This is not surprising, considering the load on this device during the heating season. Appliance Service Center has been coming to the aid of those who have a failing furnace since 2001. All you have to do is request to contact us and order Lennox Furnace Repair in San Diego County.
There are plenty of reasons for gas furnace breakdowns. Working around the clock during the heating season, errors in operation and poor quality of mains water. Have a detrimental effect and spikes in gas pressure, which leads to rapid wear and tear of the main parts of the furnace. Therefore, systematic maintenance of gas furnaces is a prerequisite for their quality operation. This will prolong the life of the operation.
If you have a problem with your gas furnace, pick up the phone and call us! Lennox Furnace Repair and Service is our specialty! We bake about our name and guarantee the quality of our work.
What kind of breakdowns can you contact our service center with?
Over the many years of our active practice, our technicians have encountered all kinds of breakdowns. But most importantly, the technicians know how to carry out Lennox Furnace Repairs of any complexity.
The most common breakdowns of gas furnace are:
Furnace water leakage.

The burner or wick does not work.

Furnace gives out an error.

Pressure drops in the furnace.

Noise inside the furnace.

Lockout occurs when the burner is working.

Furnace does not heat water in the faucet.

Furnace works and batteries are cold.

Switching on the ignition while the furnace is working.

Reverse chimney draught.
If you encounter a similar problem, don't waste your time – contact the professionals at Lennox Furnace Repair and Service.
Useful tips from the company
Do you want your appliances to serve you well for many years and not have to spend the family budget on unplanned expenses? Then adhere to the following rules:
If you notice that your gas furnace isn't functioning properly – contact the experts at

Lennox Furnace Repair

right away. What you may be alerted to is that the boiler is not heating the building enough or generating higher gas consumption. The sooner you contact our service, the sooner your problem will go away! Keep in mind that equipment failure can happen at the most inopportune moment.

Do not repair your equipment by yourself. All attempts to repair by yourself may lead to new defects or breakdowns and in some cases to an emergency situation. Only a specialist can accurately identify the problem area, as well as accurately and qualitatively fix it.  
In addition, it is important to understand that Lennox Furnace Repairs and Services must follow approved safety regulations. Which ensures the safety of your health and your loved ones. When you do repairs on your own, you may not be able to see the first signs of danger that could lead to a fire or explosion.
Do not turn to dubious masters. They have no specialized equipment, no original spare parts, no warranty. And most importantly they don't have the proper experience and skills in the quality repair of household appliances. It is much harder and more expensive to fix the repairs of non-professionals.
Why customers choose us
Many years of experience in appliance repair.

Professionalism of all staff of our service center. Our technicians regularly undergo training to keep abreast of all innovations and changes in appliance manufacturing and repair.

Our specialists help customers solve problems with all appliances. In one place you can order repairs of all your home appliances.

Own technical base of professional equipment for diagnostics and making repairs of all levels of complexity.

Constant availability of spare parts and components.

Execution of repair in the presence of the customer at home.

We work 7 days a week without breaks and weekends.

We offer a three-month warranty on

Lennox Furnace Repair.
Contact the Appliance Service Center at your convenience! We will be happy to help you! All you have to do is make a request at our service center and wait for a Lennox Furnace Repair and Service technician to arrive. The work is done in the shortest possible time, and upon its completion the technician will provide recommendations on the further use of the equipment.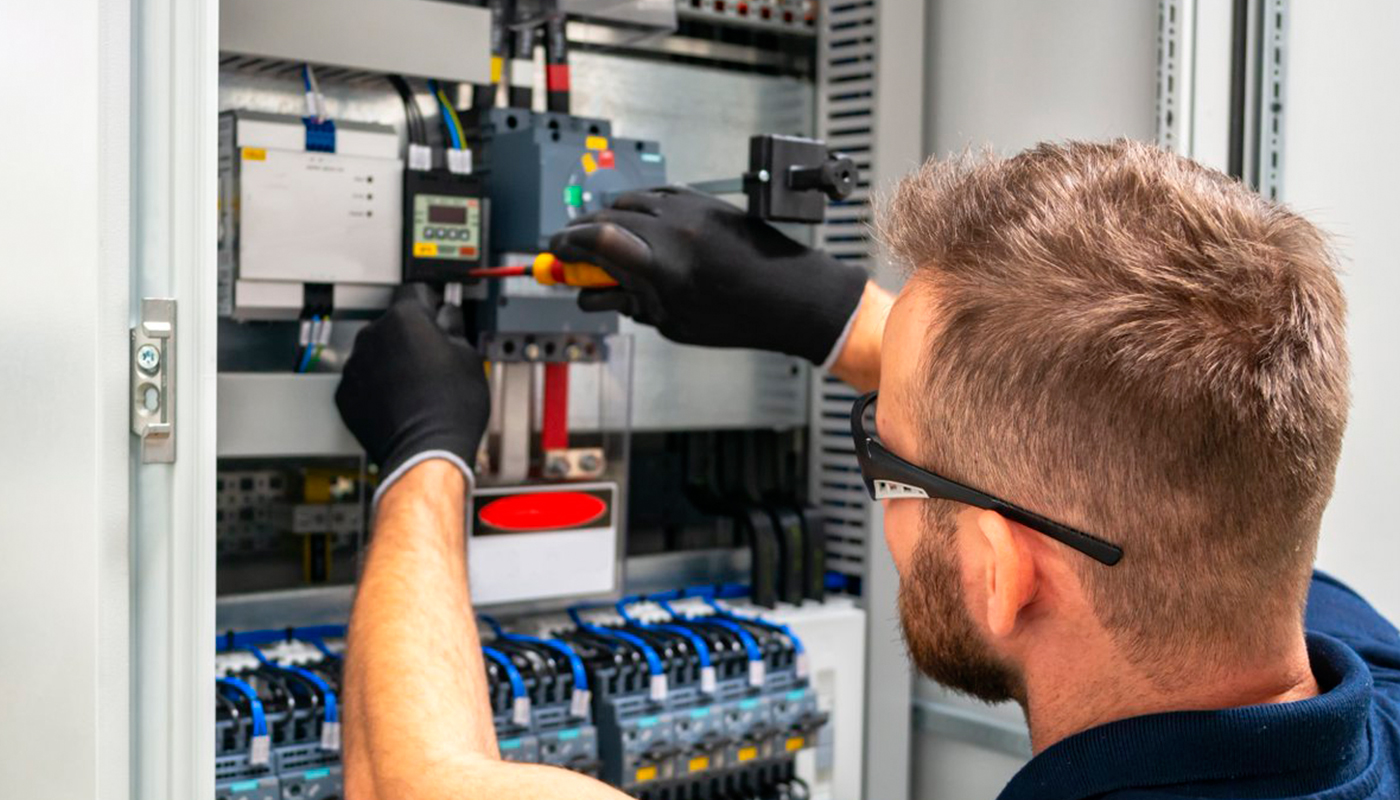 We use only professional equipment and tools, original spare parts, and high-quality consumables. Our technicians have 20 years of experience working with all types of household appliances from well-known brands. Specialists constantly improve their skills to provide you with high-quality services.
Frequently Asked Questions
You can get answers to all your questions from our specialists who have extensive experience in repair and maintenance of household appliances.
What is the cause of the problem? The process of combustion of fuel is always accompanied by the emission of flute glasses. In these glasses, there is a certain percentage of soot and tar, which settle on the walls of the chimney and inside the boiler during its operation. It is impossible to completely get rid of plaque formation on the surface of the heat exchanger. Therefore, Lennox Furnace Repair and service professionals should not be avoided.
This situation is caused by ventilation air inflow or high draft. The problem can be eliminated by adjusting the gas supply. Lack of ignition can also occur due to oxidation of the ignition electrode, excess air in the system, soot contamination of the nozzles. A Lennox Furnace Repair technician just needs to run a diagnostic and he or she will fix these problems.
The reason why it fails is due to a broken rotor or a large volume of air accumulation. As a consequence of such malfunctions and shuts down the gas boiler. To exclude the termination of the pumping of the working medium, it is necessary to remove the liquid from the pump, and then twist the axis with an ordinary screwdriver. This job is best left for Lennox Furnace Repair.