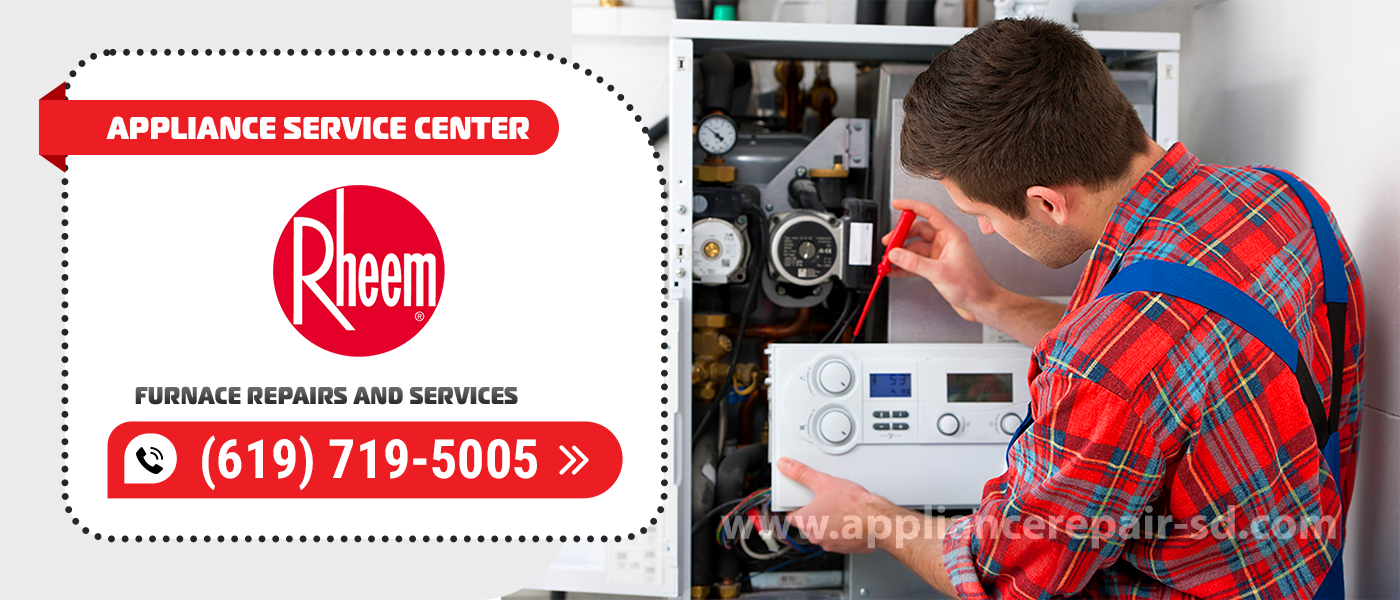 Rheem gas furnaces are represented by a wide range with excellent technical indicators and characteristics. But they can also break down, despite their modernization and improvement. In this case, the complexity and importance of repair should be entrusted to the specialists of the Appliance Service Center. We are able to perform Rheem Furnace Repair in San Diego County promptly, efficiently, and professionally.
Failure of a gas furnace that occurs in the winter will not only cause the room to be cold, but it will freeze the entire heating system. A timely technician calls for Rheem Furnace Repair and Service will help avoid this kind of trouble. A specialist will promptly troubleshoot the problem on the spot and perform preventive cleaning of the equipment. We give a warranty on all the services we provide.
The team's visit and diagnostics are free, if you agree to Rheem Furnace Repairs.
Typical problems encountered by our technicians
During in-home gas furnace service, technicians encounter the following breakdowns:
Auto ignition failure.

Carbon monoxide buildup.

Excessive fuel consumption.

High emission of exhaust gasses.

Spontaneous shutdown of the burner.

Batteries not getting hot.

Water is not getting hot at the tap.

Burner or wick not working.

Furnace gives out an error.

Water leaking in the furnace.
Ideally, Rheem Furnace Repair and Service should be done before or at the end of the heating season.
You should not fix it yourself, as this can worsen the technical condition of the appliance, and that's at best. Much more dangerous is another. The heater is connected to a gas-bearing system, and gas is an easily flammable substance. Self-repair can be a real threat to the life and health of the occupants.
The need for regular maintenance of the gas furnace 
Scheduled professional maintenance of the gas furnace will ensure that it works properly and at all times without any problems. Thanks to this, you won't have to have an urgent Rheem Furnace Repair in the winter.
Also, regular maintenance will help make the operation of the furnace:
More efficient. A clean and serviceable furnace burns a minimum amount of fuel.

Uninterrupted. Preventive maintenance will prevent costly gas furnace repairs.

Greener. A properly working heater emits a minimum amount of carbon dioxide into the atmosphere.
A Rheem Furnace Repairs and Services masters will perform the following work during service:
Cleaning the inside of the furnace.

Cleaning the burner.

Adjusting the air to gas ratio for proper combustion and economy and reducing pollution by up to 40%.

Thermostat adjustment (boiler, circulation pump, burner).

Anodic control of the heating system.

Automatic check of the filling device (setting water).

Inspection of the expansion tank.
Technical equipment of our specialists makes it possible to carry out repairs of any complexity and in the shortest possible time. In this case we provide warranty on all our services.
Advantages the cooperation with our company
Free diagnostics.

Professionalism and long-term experience of our specialists.

Efficiency of

Rheem Furnace Repair.

Three-month warranty on all types of services.

Our specialists work only with original components.

Reasonable prices for the service.

A comprehensive approach to repair and service.
No breakdowns that our qualified specialists can't handle. We will repair what can be repaired and replace what cannot be repaired. You can trust our technicians. We charge exactly what it costs to get the job done.
Appliance Service Center takes care of its name and works openly. That's not just words. You can read the testimonials of grateful customers on our website. It is not for nothing that they recommend us to their friends and acquaintances. And if necessary, contact us again. Turning to our service center you are guaranteed Rheem Furnace Repair and Service at the highest level!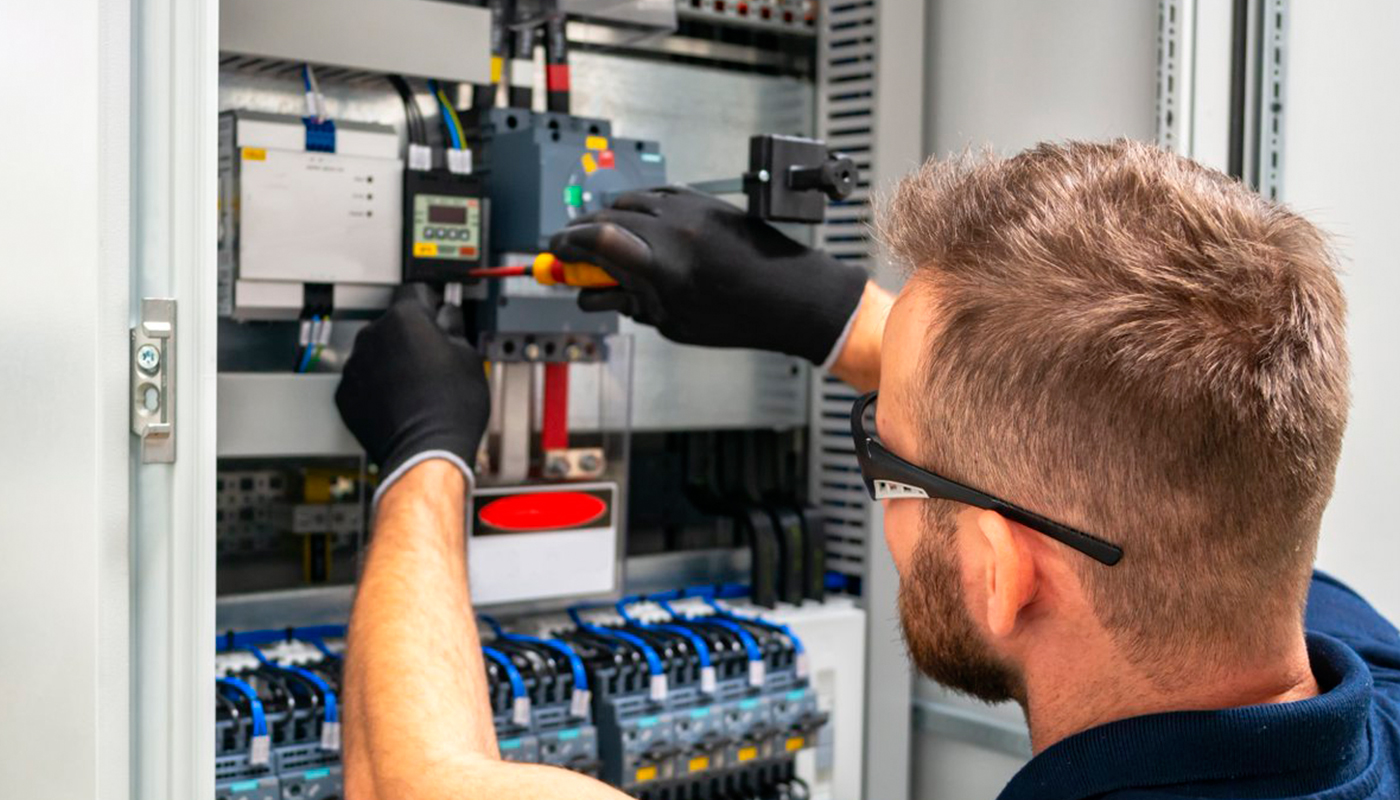 We use only professional equipment and tools, original spare parts, and high-quality consumables. Our technicians have 20 years of experience working with all types of household appliances from well-known brands. Specialists constantly improve their skills to provide you with high-quality services.
Frequently Asked Questions
If you have questions, don't waste time and don't expect your problems to go away on their own. Contact our specialized center and get an answer to any of your questions.
All this leads to rapid wear and tear of the heat exchanger and other elements of the boiler. The owner of such equipment will face an expensive Rheem Furnace Repair or the purchase of a new heating system. Scaling is a serious enough problem that it must be constantly dealt with and not ignored by regular service.
To remove air more effectively, you need to heat the coolant to a temperature close to maximum. Then check the boiler air vent to make sure the cap on the air outlet channel is screwed on – it should be unscrewed. And remove air from the boiler pump by unscrewing the pump plug. If this procedure is difficult, contact the experts at Rheem Furnace Repair.
You want to save money on gas and electricity consumption. But small savings can turn into boiler and Rheem Furnace Repair breakdowns if you turn it on and off too often. Starting up after a long downtime should be done gradually to avoid wear and tear on components. The longer the unit is off, the more the liquid cools down in the pipes.