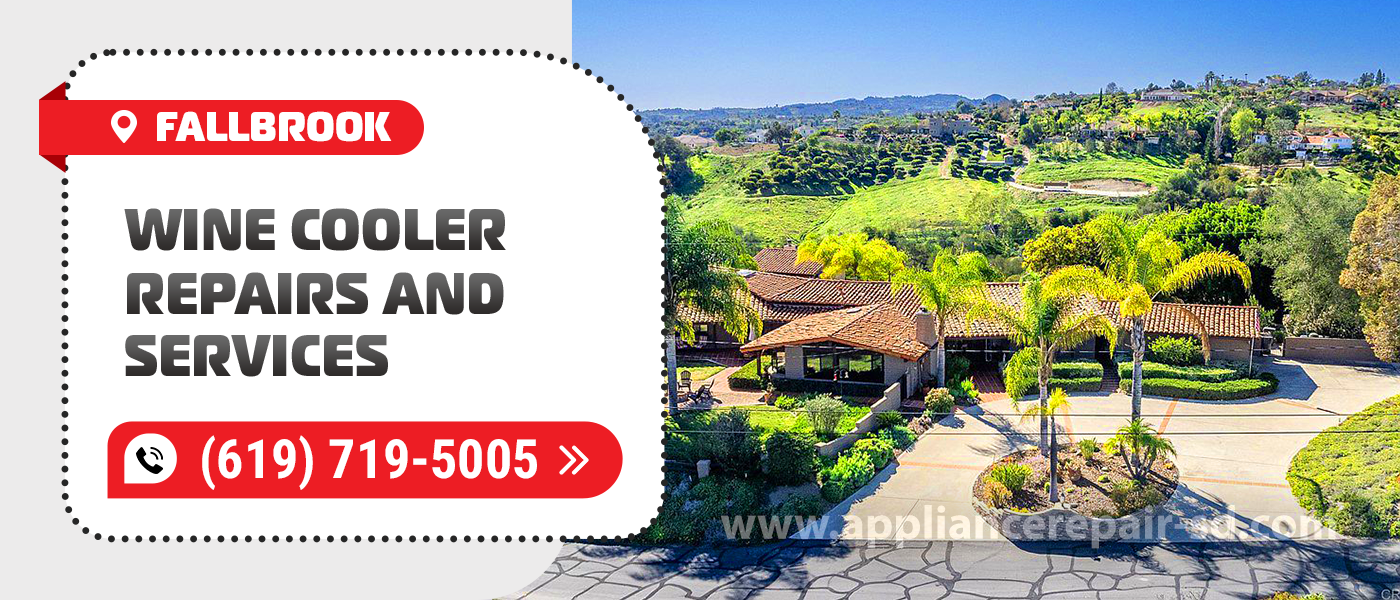 Wine Cooler Repair in Fallbrook
It may seem hard to find the most effective Wine Cooler Repair in Fallbrook, CA at a reasonable price. And if this question worries you, we have an amazing solution. Just apply to Appliance Service Center! Our company is the best provider of top-quality services since 2001. We offer the most comfortable conditions and adjust to the requirements of every client. Not to keep your wine long without perfect temperature, we resolve any issues in the quickest terms. And the price of our work is always pleasant and affordable.
The moment when a wine cooler fail is a big nuisance for those who care for their own collection. There are many reasons why it may happen. The list starts with time and lack of care and finishes with voltage surges and accidental bumps. Some of the issues may seem not important, but even the smallest ones may lead to serious breakage. Thus, we recommend you not ignore any changes in its behavior. Below, you can see the most common troubles that happen to wine coolers.
It stopped providing a proper temperature (it is too cold or too warm).

You cannot set the needed temperature, as the control module is faulty.

Buttons, knobs, switches, or touchpads have a loose connection, do not react, or are broken.

A puddle of refrigerant or water appears under or inside the appliance.

The moisture is condensing on coils, walls, or bottles.

The humidity level is so high that the corks and labels get wet and spoiled.

The process control block, sensors, thermostat, compressor, evaporator, fan, capacitor, starter, Peltier module, fan, or other hardware is out of order.

The door glass, body surface, or shelves are cracked.

Deformed or broken door gaskets, hinges, springs, hooks, joints, lid switches, latches, or interlocks.

The interior lamps or exterior indicators are blinking or not shining.

The information screen, controllers, and whole control pad work wrong.

The pieces of ice, snow-like accumulation, or ice mold appear inside the wine cooler or on the coils.

You cannot turn the appliance on.

The item turns on and off repeatedly or shuts off itself.

The ventilation or condenser fan is obstructed with grease, debris, or dust.

Bearings require lubrication or replacement.

The appliance makes too much noise (bubbling, popping, humming, gurgling, knocking, clicking, squealing, grinding, buzzing, hooting, vibrating, etc.).

It is not supplied with electricity due to damaged wiring.

Belts, leveling feet, fan blades, baffles, fuses, switches, or other details are worn off or damaged.
Our technicians know what to do in any of those and other situations. They have the highest and most up-to-date qualifications due to regular training and licensing. Thus, they cope easily even with luxury and the latest wine coolers. Our team tirelessly develops for over 20 years so far, so their skills and knowledge are outstanding. It means that we provide the best Fallbrook Wine Cooler Repair to items of any brand and model. The highest quality of each procedure is guaranteed! You get a 90-day warranty for our labor and a 1-year one for the details we use.
The choice of spare parts is crucial for durability and quality of work. Thus, we carefully pick the most suitable ones for each commercial and household wine cooler we work with. Our team has all the needed professional tools and materials to conduct any Wine Cooler Repair in Fallbrook, CA precisely. We offer the most efficient solution for each case. And if we arrive and conclude that the repair is not advisable or cost-effective, we will let you know. In such a case, we only take a small service fee and recommend the most suitable replacement. 
In some rare cases, we can instruct you by phone on how to eliminate a simple issue. But it happens only if those instructions are easy and safe. We never recommend you try to fix it yourself without consultation with specialists or without specific knowledge. The best idea is to contact us as soon as you notice anything is wrong with your wine cooler. Our friendly specialists quickly find the reason for the problem and indicate the most suitable solution. And mostly, it means that we arrive when you want and provide the most proper Fallbrook Wine Cooler Repairs.
A consultation is a costless and convenient way to clarify the situation. And you get a remote diagnostic for free if apply to us for Wine Cooler Repair in Fallbrook, CA. This way, we can announce the approximate cost of the needed work and prepare the most suitable details beforehand. The price of work often depends on the cost of the spare parts. And we pick the best ones for any unit and budget. With us, you pay the fairest price for a rational solution. It is also $25 lower for online booking and $30 lower for veterans and seniors. Our regular clients get a 15% discount when returning to us again.
We have no hidden fees and always clearly inform you what you pay for. For example, if you request an urgent arrival, it means a little additional payment. But it also means that the technician sets off to your address within 15 minutes at any moment 24/7. 
We never waste time in vain. Our local department is always open to providing you with the quickest assistance whenever needed. In over 90% of orders, we complete the Fallbrook Wine Cooler Repair for you within a single day. You can also pick any other suitable moment and we arrive exactly on time. Our work is always the most effective in time, quality, and money aspects! To resolve issues with large or complex items faster, we can also offer you several technicians instead of one.
In any case, we find a stressless and comfortable solution for you. Our customers appreciate our client focus, responsibility, and proficiency. They trust all electronics to our reliable hands after applying to us once. They recommend our services to others and post tons of 5-star reviews on our Google page. This is one of the reasons why our company successfully goes on developing while having harsh competition around. Our Wine Cooler Repair in Fallbrook, CA is the most effective due to the best specialists and attitude.
Appliance Service Center is a company that you can rely on in any situation. Regardless of what happened to your wine cooler, we find the most effective way out. Our technicians eliminate issues of any complexity swiftly, dustless, and fluently. You get the most high-quality and durable Fallbrook Wine Cooler Repair and Service. For that, all you need to do is just call us or place an online application on our website. We make your appliance perform like a brand-new one again in the shortest terms and at the most favorable price.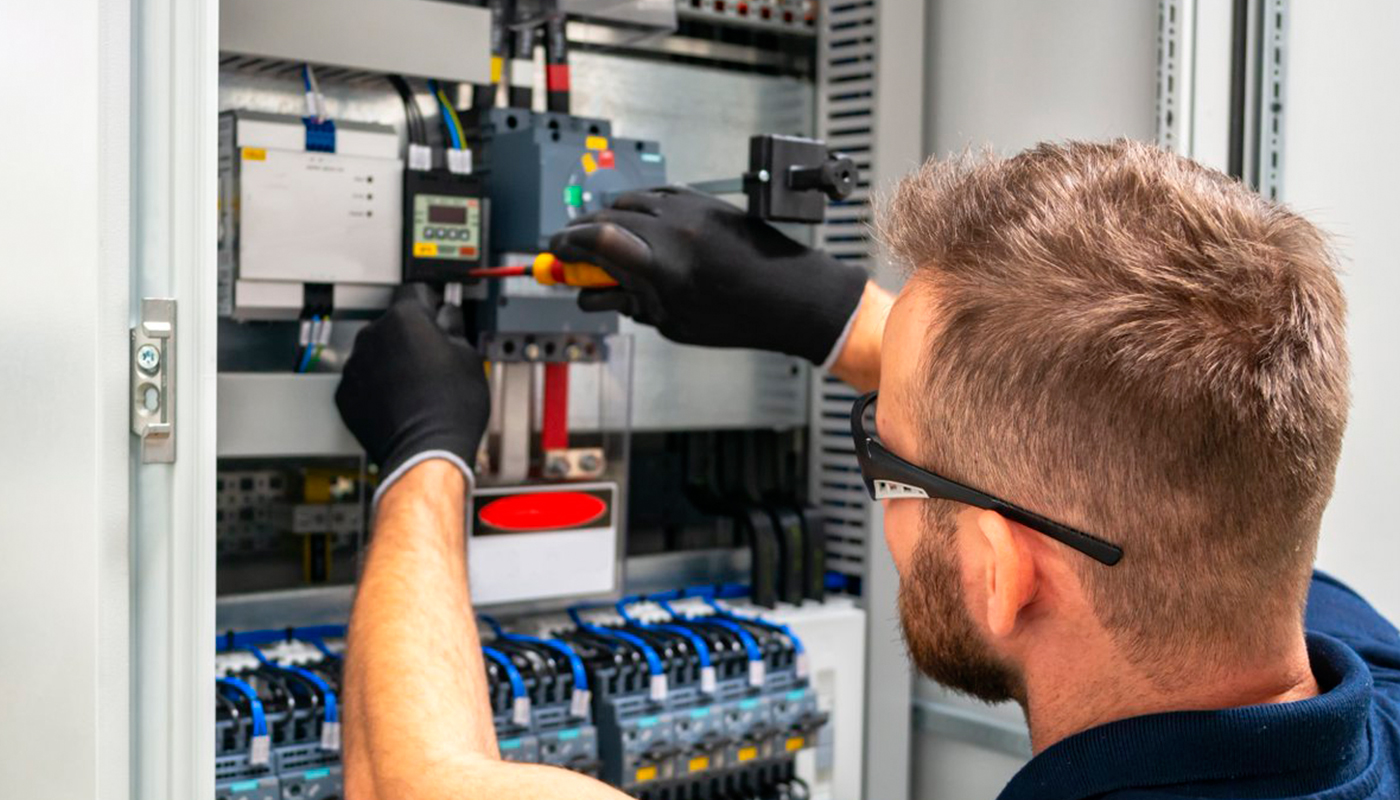 We use only professional equipment and tools, original spare parts, and high-quality consumables. Our technicians have 20 years of experience working with all types of household appliances from well-known brands. Specialists constantly improve their skills to provide you with high-quality services.
Frequently Asked Questions
Do you have any questions you would like to ask us? We recommend reading the answers to the most frequently asked questions first. If you don't find the information you need here, give us a call.