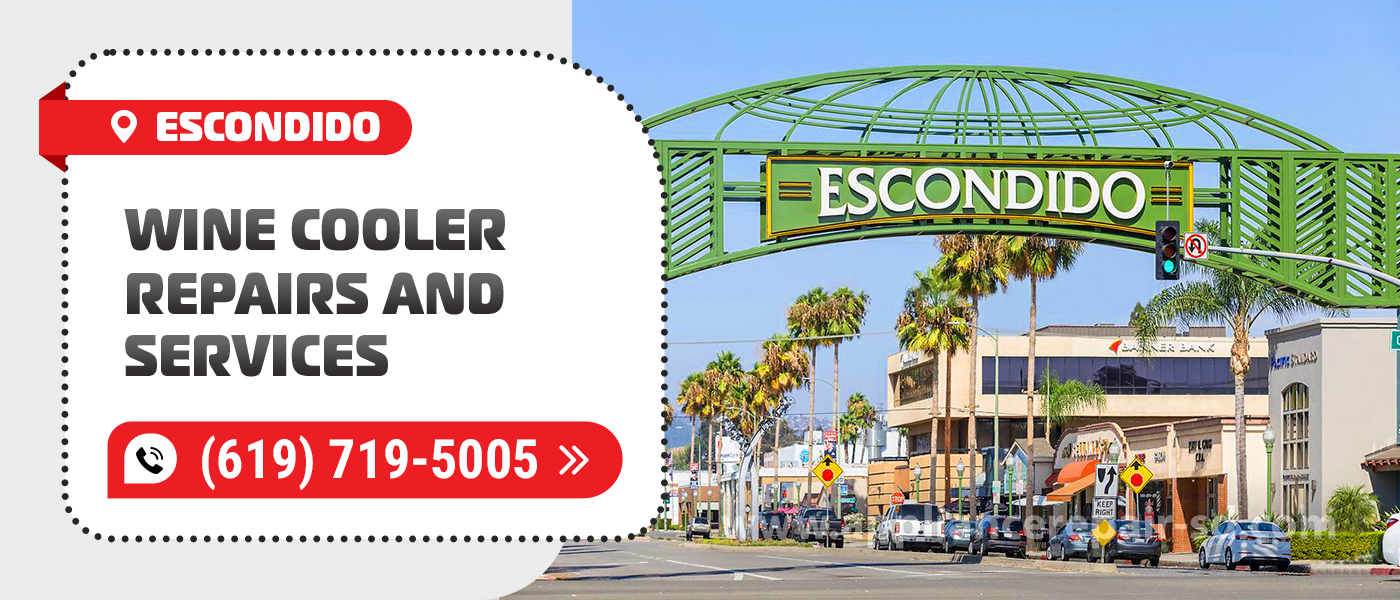 Wine Cooler Repair in Escondido
If your wine cooler behaves not the way it should, you need help from professionals. Appliance Service Center can provide you with it at any needed moment. Our experienced team works with these units for over 20 years so far. We offer a wide range of top-quality services at the most affordable prices. Our company provides the most effective Wine Cooler Repair in Escondido, CA in the most comfortable conditions for you.
As it is not possible to substitute a wine cooler with any other appliance properly, the solution should come ASAP. And with us, it goes without saying. We provide the swiftest Escondido Wine Cooler Repair, adjusting to any of your requirements. Mostly, it takes less than a single day to reanimate your appliance. Do you need us even sooner? Just request an urgent arrival and the specialist leave the office immediately! It is available even during days off and after hours for a little emergency fee.
Before applying for Wine Cooler Repair in Escondido, CA, you can also get a free consultation and remote diagnostics. In some cases, it may appear that all you need to do is follow a few simple instructions. It also may happen that the work is not cost-effective or recommendable. Those situations are rare, but if they happen, we honestly let you know. With us, you get only efficient and durable services. To clarify the situation, tell us what makes you worry. The most common troubles with wine coolers are…
The humidity level is too high, so labels and corks get wet.

The moisture accumulates on the walls and bottles or condenses under the item.

The door glass, shelves, or body surfaces are cracked.

Fan, compressor, evaporator, capacitor, starter, fuse, process control block, sensor, the Peltier modules, thermostat, or other part functions wrong.

The temperature is insufficient or too low.

Touchpads, buttons, knobs, switches, information screens, display boards, or other parts of the control panel work wrong, do not respond, or are spoiled.

You cannot set the needed temperature, time, mode, or other adjustments.

The inner or outer lights are flickering, burned out, or not glowing.

Ventilation, condenser coils or fan requires cleaning from dust, debris, or ice.

Lost, worn off, or spoiled buttons, knobs, switches, handles, fan blades, baffles, bearings, belts, leveling feet, or other details.

The refrigerant is leaking or dripping.

The wine cooler is bubbling, squealing, popping, grinding, buzzing, humming, gurgling, knocking, clicking, vibrating, or making other loud noises.

The appliance cannot turn on or off or it shuts off abruptly.

It gets no power because of damaged wiring or plugs.

The door cannot close tightly, latch, or open easily.

The door joints, springs, hinges, gaskets, interlocks, lid switches, or latches are spoiled.
To eliminate most of those and other issues, we need to replace certain details. Picking suitable ones is an important mission. We reach smooth and durable performance as use perfectly fitting details for each unit. We have a vast variety of original and alternative parts in stock, so use the best ones for each appliance. Our technicians also have the best equipment for any Escondido Wine Cooler Repairs. With high-quality professional materials and tools, each procedure is precise, tidy, and effective. We provide 90-day labor and a 1-year details guarantee for everything we do.
The quality of our Wine Cooler Repair in Escondido, CA is always brilliant. And the key reason for that is the highest qualification of our repairmen. They know all the subtleties of construction and functioning of commercial and household wine coolers of all brands and models. Their skills and knowledge are developing all the time, as our team has regular training and licensing. Even luxury and the latest items cannot puzzle our specialists. With us, any appliance runs like a clock again swiftly.
If you apply to us for Escondido Wine Cooler Repair, you get the best solution at the most reasonable price. Our team never offers you senseless services and does not pretend to fix a unit that is beyond repair. Thus, you pay only for the result you can see. We clearly report all the expenses, so you know that pay the fairest money for our work. Besides the most favorable cost, we also offer pleasant discounts! $25 off for online booking, $30 off for seniors and veterans, and 15% off for returning clients.
To ensure that we provide the most reliable Wine Cooler Repair in Escondido, CA, just visit our Google page. There, our clients clearly show their opinion about our work. As they get even more than expected, they confidently get back to us to fix other units too. Our customers recommend us to others without any doubts. For us, it is the best appraisal and motivation to get even better!
Our technicians prove the most effective Escondido Wine Cooler Repair and Service the way it is comfortable for you. Since 2001, Appliance Service Center has served hundreds of clients and made them glad for picking us. Just call us or place an online application and our friendly specialist make your problem vanish! We make any wine coolers run like a brand-new one again swiftly, at the best price, and in flawless quality.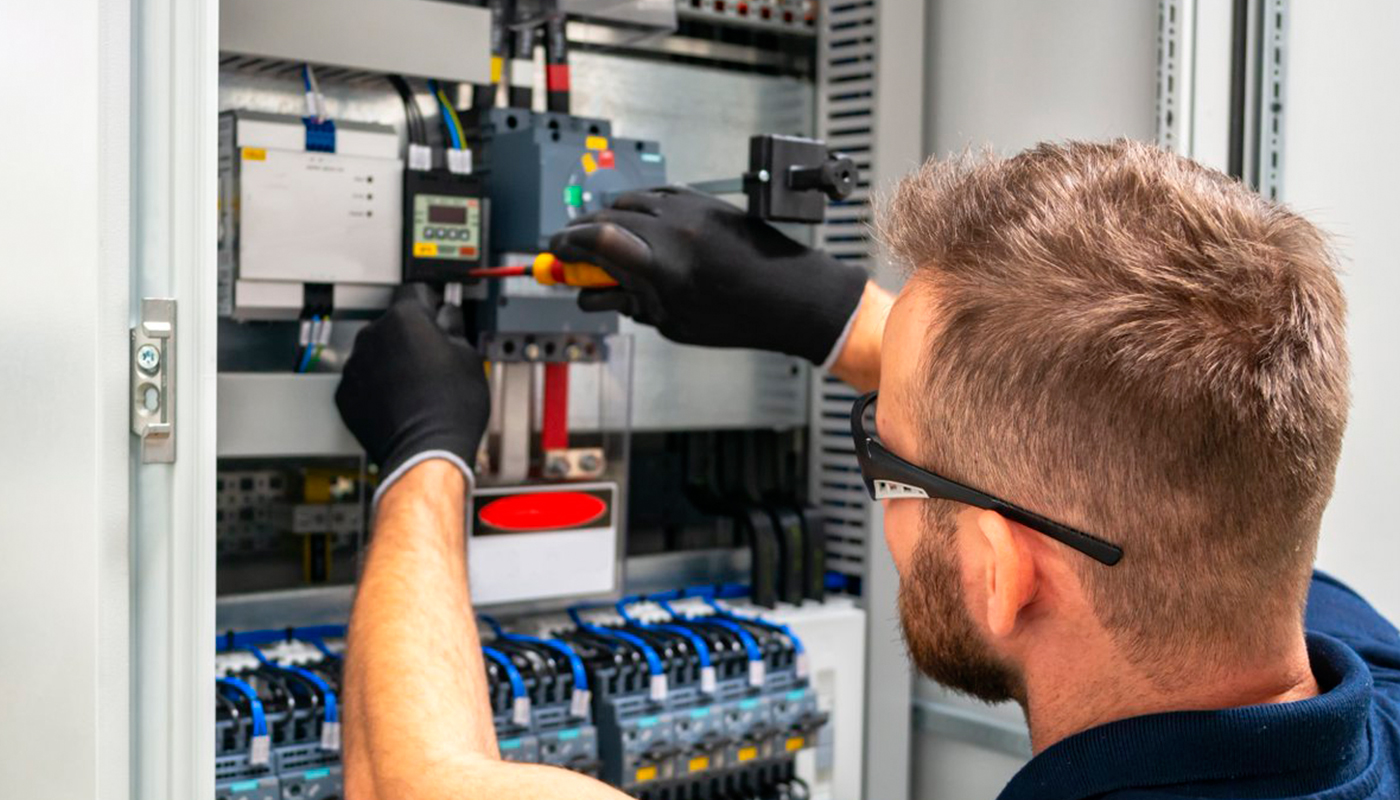 We use only professional equipment and tools, original spare parts, and high-quality consumables. Our technicians have 20 years of experience working with all types of household appliances from well-known brands. Specialists constantly improve their skills to provide you with high-quality services.
Frequently Asked Questions
Do you have any questions you would like to ask us? We recommend reading the answers to the most frequently asked questions first. If you don't find the information you need here, give us a call.