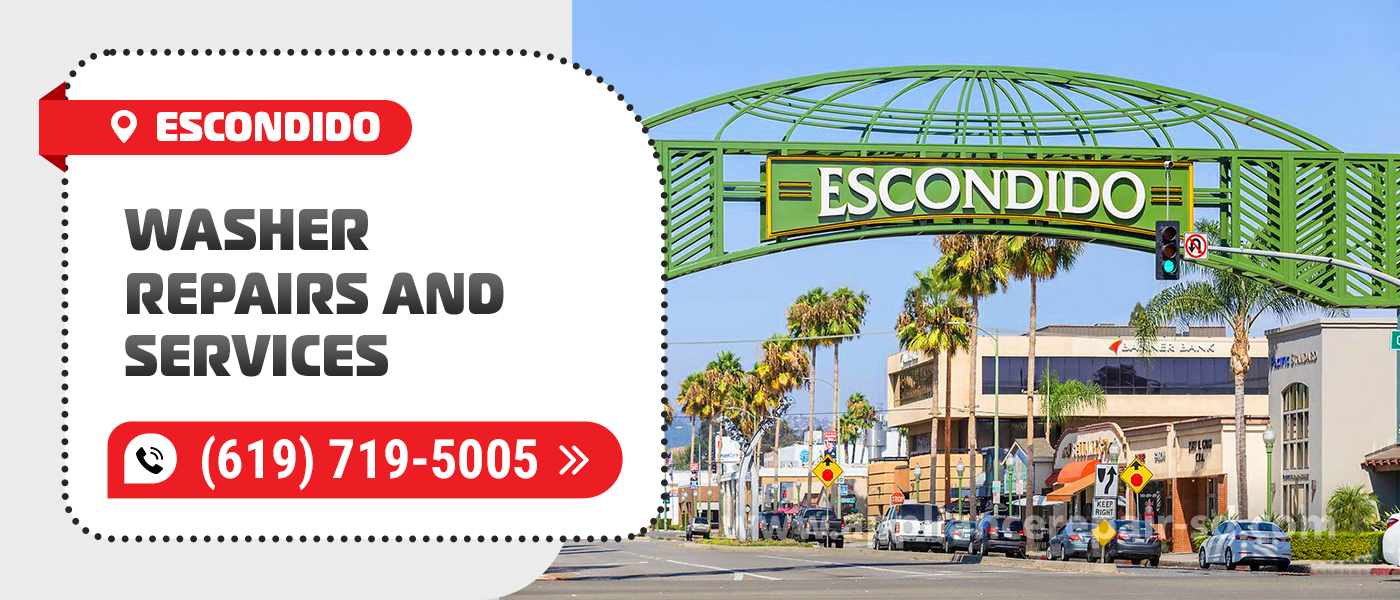 Washer Repair in Escondido
Modern people have many tasks and to complete them properly, we use various electronics. A rare person nowadays washes clothes by hand, as there is an amazing appliance for it, the washing machine. Unfortunately, this item may break down because of various reasons, including even the poor quality of water. But clients of Appliance Service Center know that any issues vanish soon if the real professionals arrive. Whenever you need a high-quality and fair-priced Washer Repair in Escondido, CA, apply to us. We make any washers back to normal in the most comfortable and swift way.
The comfort of clients is the most important for us. And for that, we adjust to any requirements you have. To clarify the situation and arrange the best Escondido Washer Repair for you, just contact us. Our friendly staff provides you with any needed information and helps find the most suitable solution. We offer free consultations and remote diagnostics for our dear clients. This way, we can find the reason for the breakage and the way to fix it even before we arrive. We also announce the approximate cost of the needed work beforehand.
All you need is to tell us what makes you worry about your item. Having over 20 years of experience in filing various commercial and household washers, our team knows everything about these units. Here are the most frequent troubles that happen to your washing machine.
It is jumping, bouncing, or moving around the room while working.

The appliance does not heat water.

Clothes remain dirty, stay too wet, or get damaged after washing.

Software issues, so the screen shows an error, buttons do not respond, and you cannot adjust the time, mode, water level, speed, or temperature as needed.

The tub is cracked, misplaced, or is not spinning.

The washer works too loudly (it is vibrating, bubbling, gurgling, humming, buzzing, clicking, knocking, squealing, grinding, etc.).

Water or foam leaks outside the unit.

You cannot turn the washing machine on or off.

It cannot start or complete the wash cycle, washes too long, stops midway, or goes non-stop.

You notice a burning or electrical smell while the washer is on.

It trips the power.

Some of the hardware parts require repair or replacement (control module, timer, pump, transmission, thermostat, motor, agitator, heating element, etc.).

The item is not draining.

It has issues with the water supply, so it cannot reach the tub, or the unit fills with water non-stop.

The tub and clothes get a foul smell.

The installation was improper.

Pipes, hoses, seals, drum support rollers, leveling feet, belts, bearings, connectors, water inlet valves, off-balance switches, water level control assemblies, wires, plugs, switchers, knobs, buttons, filters, or other parts are defective, lost, or worn off.

The door glass is cracked.

The body of the washer heats too much.

You cannot latch, close, or open the door normally.

The door hinges, gaskets, springs, joints, interlocks, lid switches, or latches are deformed or spoiled.

The light indicator keeps glowing red, goes on and off, or is burned out.

Disrupted or unstable electricity supply.

The filter, hose, pipes, tub seal, water inlet valve, or dispenser is obstructed or dirty.
In some cases, it may appear that your washer is beyond repair or that the needed parts cost too much. If we indicate that the work is not cost-effective or rational, we rather recommend you a replacement. And if we can help with free phone instructions, we do that. In any case, we pick the most efficient solutions for you.
Our company cares for you not having your washer broken for a long. Thus, we adjust to any needed timing, even if it is "RIGHT NOW"! We are working 24/7 and offer urgent Washer Repair in Escondido, CA for a small extra payment. If you request urgent arrival, the technician leaves the office not later than 15 minutes after it. In all other cases, you still can expect a swift arrival. We complete over 90% of orders within a single day.
Applying to us for Escondido Washer Repairs, you get a brilliant result at an affordable price. We do not have hidden fees and never overcharge. You know what you pay for, what makes our rates the most reasonable. Sometimes, they even pleasantly surprise our customers. And not only once! When clients return to us, they get a 15% discount! We also have lower prices for veterans and seniors, which are $30 off. And for online booking, the price is $25 lower.
As we mentioned, sometimes the price of work is too high because of the needed parts. In some cases, we can offer alternative details instead of the original ones. Having a vast choice of them in stock, we have perfectly fitting parts for all units. And in any case, we use only top-quality ones, as it influences the performance and durability of your appliance. We complete any Washer Repair in Escondido, CA reliably, precisely, and tidily also because of the best equipment and materials. But they are only boosters…
The main reason for the highest quality of our work is the outstanding proficiency of our team. Our workers have honed skills and broad knowledge, which go on developing with regular training. They also get licenses for dealing with luxury and the latest items. With exceptional qualification levels, we reanimate commercial and household washing machines of all brands and models. We solidify our Escondido Washer Repair with a 1-year guarantee for details and a 90-day one for our labor.
Our team has helped to avoid and eliminate tons of breakages in washers since 2001. We treat each case personally and our clients notice and appreciate it. They note our friendly attitude, responsibility, and professional approach in numerous positive reviews. Our Google page has tons of them, and this amount is only growing daily. Our customers recommend our Washer Repair in Escondido, CA to others, because we always reach the best results. And as we adjust to any requirements, you get your item back to normal in the most suitable way!
Appliance Service Center is always available for you. Our specialists find the best solutions regardless of the complexity of the issues. Just call or place your application online and the problem vanishes quickly. We provide the highest quality Escondido Washer Repair and Service at the most affordable price.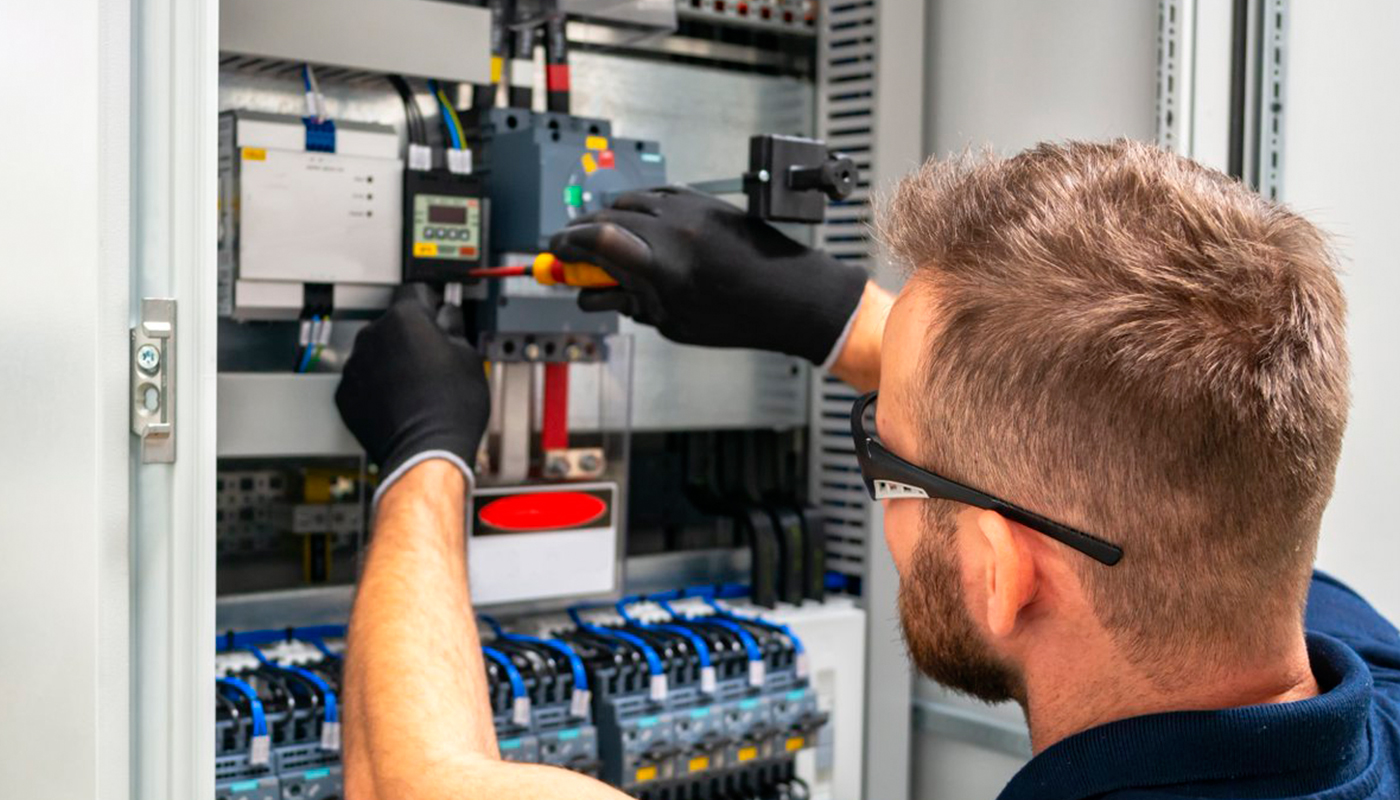 We use only professional equipment and tools, original spare parts, and high-quality consumables. Our technicians have 20 years of experience working with all types of household appliances from well-known brands. Specialists constantly improve their skills to provide you with high-quality services.
Frequently Asked Questions
Do you have any questions you would like to ask us? We recommend reading the answers to the most frequently asked questions first. If you don't find the information you need here, give us a call.