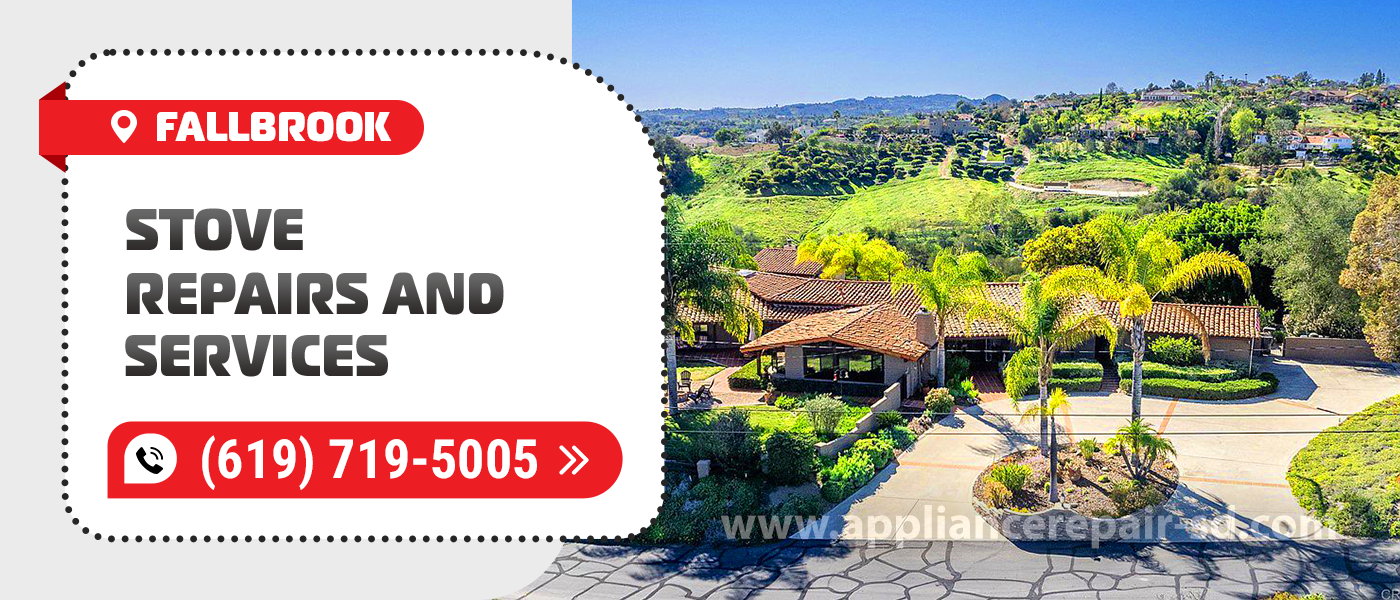 Stove Repair in Fallbrook
A stove is an appliance that is useful for cooking and heating. But it can be dangerous if something goes wrong with it. That is why, you should apply for Stove Repair in Fallbrook, CA if you notice any changes in its performance. To get an effective result in the shortest terms and at a favorable price, you need a reliable service provider. The best choice is Appliance Service Center. For over 20 years so far, we provide top-quality services and make our clients happy for picking us.
There are many kinds of stoves, depending on the supply source, construction, and other features. And our specialists know how to cope with any of them, regardless of type, brand, and model. They deal with the latest and luxury ones too, as have the training and licensing from the best manufacturers. Applying to us for Fallbrook Stove Repair, you definitely get the best professional assistance. We provide the highest quality services in any situation.
For any commercial and household stove, we have a special approach to reach the most effective result. Any item needs proper details which perfectly fit and ensure smooth and long performance. We collected various original and alternative details in stock, thus we have any needed parts for each appliance. With the best professional tools, materials, and equipment, our team conducts any procedure neatly and accurately. For your calmness about the durability of our Stove Repair in Fallbrook, CA, we provide a long-term guarantee. It is 90 days for our labor and 1 year for the details we use.
We fluently deal with issues of any complexity. Contact us if your stove has some of the next or other troubles.
The burners are clicking, hissing, sparkling, or arcing.

The flame is flickering or shuts off itself. 

The color of the flame is wrong (yellow, orange, or red).

The electrical coils have a loose connection.

The induction surface is scratched, so temperature sensors are flipping.

Any of the heating parts do not work (burners, tans, electrical/induction coils, bake elements, broiler elements, grills).

The item produces no heat/flame.

The burners or heaters work too weakly, heat too slowly, or cook unevenly.

The level of flame, temperature, time, and mode cannot be set to the needed levels, as the controllers do not respond.

The control module requires recalibration.

The display board is blank, shows an error, or is not glowing.

The stove produces a burning, gas, or electrical smell while working.

The gas is leaking, so you notice it even when the appliance is off.

The convection fan, thermostat, pilot light, fuse, or other part does not function properly.

The body surface or door glass is cracked.

The drawer mechanism is out of shape, so the racks do not roll out.

The stove is vibrating or making other unusual sounds, like gurgling, humming, buzzing, squealing, grinding, popping, squealing, buzzing, hissing, knocking, etc.

You cannot turn the appliance on or off.

The stove shuts off abruptly.

The gas or electricity supply is ruined due to worn-off wires, plugs, isolation, gas lines, igniters, or safety valves.

The lamps inside or indicators outside the item are faulty.

Damaged or lost details like buttons, switches, knobs, fan blades, baffles, grates, burner covers, seals, leveling feet, belts, etc.

The gas line, gas ports, convention fan, or vent tube is obstructed with dust, debris, or crumbs.

The door is not closing, opening, or latching due to deformed hinges, gaskets, springs, joints, interlocks, lid switches, or hooks.
Any of them vanish shortly after we arrive!
We are confident in the professionalism of our team the same as our customers are confident in our reliability. Most of them trust all electronics to us after applying for the first time and getting brilliant results. People recommend our Fallbrook Stove Repairs to others, as we arrange the most stressless way to eliminate any issues. Our team is friendly, responsible, and proficient. You can see these and other benefits of our company on our Google page. Our clients post tons of 5-star reviews there.
Our customers also appreciate our honest attitude. It always means the most effective solution and the fairest prices. We clearly inform you about the condition of your stove and the expenses for fixing it. You know what you pay for and get the best Stove Repair in Fallbrook, CA at the most reasonable price. Besides the most affordable prices, we have special deals for our dear clients. For the returning ones, it is 15% off, and for seniors and veterans – $30 off. And if you book the order online, you get a $25 discount.
In some cases, arriving at your place, we may indicate that the repair is not advisable. If it happens, we take a small service fee and recommend the best replacement according to your needs and budget. Not to waste time, it is a great idea to get a consultation or remote diagnostics first. These options help quickly indicate the reason for the breakage, the most efficient solution, and its approximate cost. Mostly, after that you just need to pick the time when we provide you with the best Fallbrook Stove Repair.
We are ready to be at your place at any required moment. Our local department is open 24/7, so you can rely on us even on days off and after hours. An urgent arrival during non-working periods costs a bit more, but then we rush to your place immediately! And for regular Stove Repair in Fallbrook, CA, we finish work the day you apply in over 90% of orders. With us, you never wait long before your appliance gets back to normal!
Since 2001, Appliance Service Center has reanimated tons of stoves for hundreds of clients. All of them are happy for picking us, as they get high-quality results at the most affordable prices. When your electronics behave wrong, just call us or place an online application. We swiftly provide you with the most effective Fallbrook Stove Repair and Service!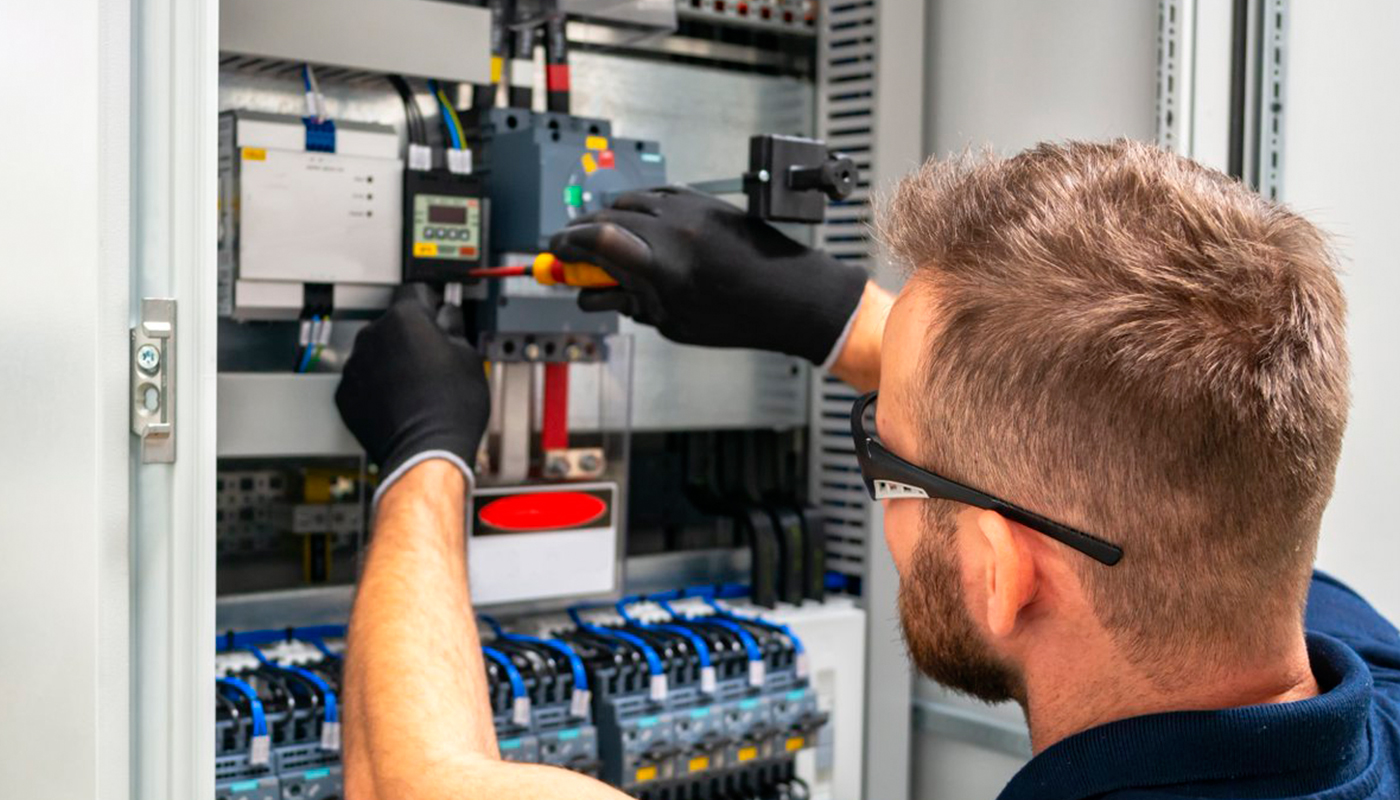 We use only professional equipment and tools, original spare parts, and high-quality consumables. Our technicians have 20 years of experience working with all types of household appliances from well-known brands. Specialists constantly improve their skills to provide you with high-quality services.
Frequently Asked Questions
Do you have any questions you would like to ask us? We recommend reading the answers to the most frequently asked questions first. If you don't find the information you need here, give us a call.