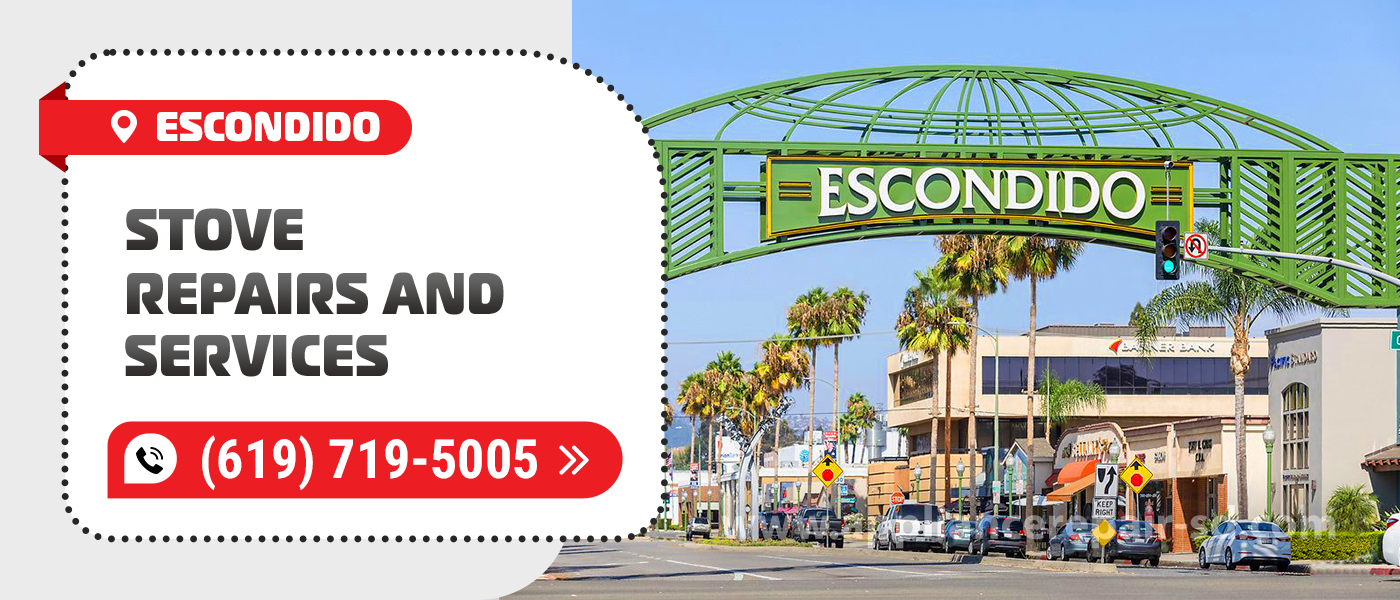 Stove Repair in Escondido
Many people are used to the thought that if any electronics fail, you have 2 options. The first is to buy a replacement, and the second is to spend a fortune and wait weeks for repair. But Appliance Service Center offers another option! We provide high-quality services at reasonable prices and in the shortest terms. Since 2001, our team conducts the best Stove Repair in Escondido, CA!
The main indicator of a trustworthy company is its client base. Many of our customers become regular ones, as they are fully satisfied with our services. They recommend our Escondido Stove Repair to others and apply to us again. Our Google page is filled with 5-star reviews from our clients, where they show their honest positive opinion about us. 
First of all, we pay attention to the quality of our work. To reach the highest level, our technicians regularly undergo training and get licenses. That proves their outstanding and up-to-date qualification and lets them work with luxury and the latest appliances. Our team provides the most effective Stove Repair in Escondido, CA to all household and commercial units. Regardless of how old or rare is the stove and what is its brand or model, we find the best approach!
We proceed with any services dustless, neat, and precise. For that, our skilled technicians use top-rank equipment, materials, and tools. To reach a perfect performance for your stove, we pick the most suitable spare details. We solidify this choice with a 1-year guarantee for the details we use. You also get a 90-day warranty for our labor. We are in charge of all Escondido Stove Repairs we conduct. Thus, you can be sure of the exceptional quality of each service you get from us.
Another aspect, which makes our clients even happier, is the cost of our work. The rates for our Stove Repair in Escondido, CA are the most affordable and fair. We always clearly report what you pay for and do not offer our services if the unit is beyond repair. We provide only cost-effective repairs, so you never waste time or money with us. Customers who return to us get a 15% discount. For veterans and seniors, the price is $30 lower. And we offer $25 off for online booking.
The best way to clarify the condition of your stove and the cost of fixing it is a consultation. Our specialists gladly provide you with any needed information. We offer a remote diagnostic too. It is also free if you apply to us for Escondido Stove Repair. And this option lets us quickly find the reason for breakage and plan the most effective solution. Unless it is not recommendable, of course. When the best way out is to get a replacement, we honestly inform you. 
We strongly recommend you not ignore any issues with your stove, even the tiniest ones. Any details may affect the whole unit and its performance. You can see the list of the most common troubles with stoves below.
It is not latching, closing, or opening normally due to spoiled interlocks, lid switches, latches, joints, hinges, gaskets, or springs.

The stove does not heat.

It cooks or heats too slowly, insufficiently, or not evenly.

You notice a gas, burning, or electrical smell coming from the range, regardless of if it is on or off.

The burners are clicking, ticking, or hissing.

The flame goes off itself, flickers, sparkles, or has an unusual color, like red, orange, or yellow.

The door glass or other surface is cracked.

Heating parts (broiler elements, induction coils, electrical coils, tans, burners, grills, bake elements, etc.) do not work properly or produce no heat at all.

Coils have a loose connection.

Temperature sensors are flipping, worn off, or dirty.

Thermostat, convection fan, motor, heat reclaimer, sensors, timers, fuse, or other hardware is dysfunctional.

The gas supply is unstable as the pilot light or gas valve is out of order.

It cannot be properly powered with electricity because of worn-off or damaged cords, isolation, or plug.

It is not possible to adjust any settings.

The controllers do not respond, the screen is blank, or a whole control module malfunctions.

The exterior or interior lights/bulbs/indicators are going on and off or not glowing.

The gas lines, gas ports, fans, or vents are clogged with grease, dust, or pieces of food.

The racks cannot roll out as the drawer mechanism is out of shape.

The light assembly, flaps, glides, fan blades, baffles, handles, buttons, knobs, switches, connectors, belts, leveling feet, bearings, grates, burner caps, or other details are lost or damaged.

The stove cannot turn on or off.

It is buzzing, humming, grinding, knocking, clicking, squealing, popping, gurgling, whistling, or making other extrinsic noises.
With us, any of those and other issues vanish as soon as possible. We provide the quickest Stove Repair in Escondido, CA due to perfect management and logistics. In over 90% of orders, your appliance performs like a brand new one the same day you apply. Surely, you can pick any other suitable moment too. If your situation is urgent, we can help with it too. Just indicate it in your application and the technician sets off to your place within 15 minutes. It costs only a bit more but is available even during days off and non-working hours.
The Appliance Service Center team has over 20 years of eliminating various issues with electronics. We know firsthand how to reach the best results in appropriate conditions for each client. Our company offers the most favorable prices and the highest speed for completing any task. Just call us or fill in the form on our website. We arrange the solution the way it is convenient for you. With us, you get the most durable, reliable, and top-quality Escondido Stove Repair and Service!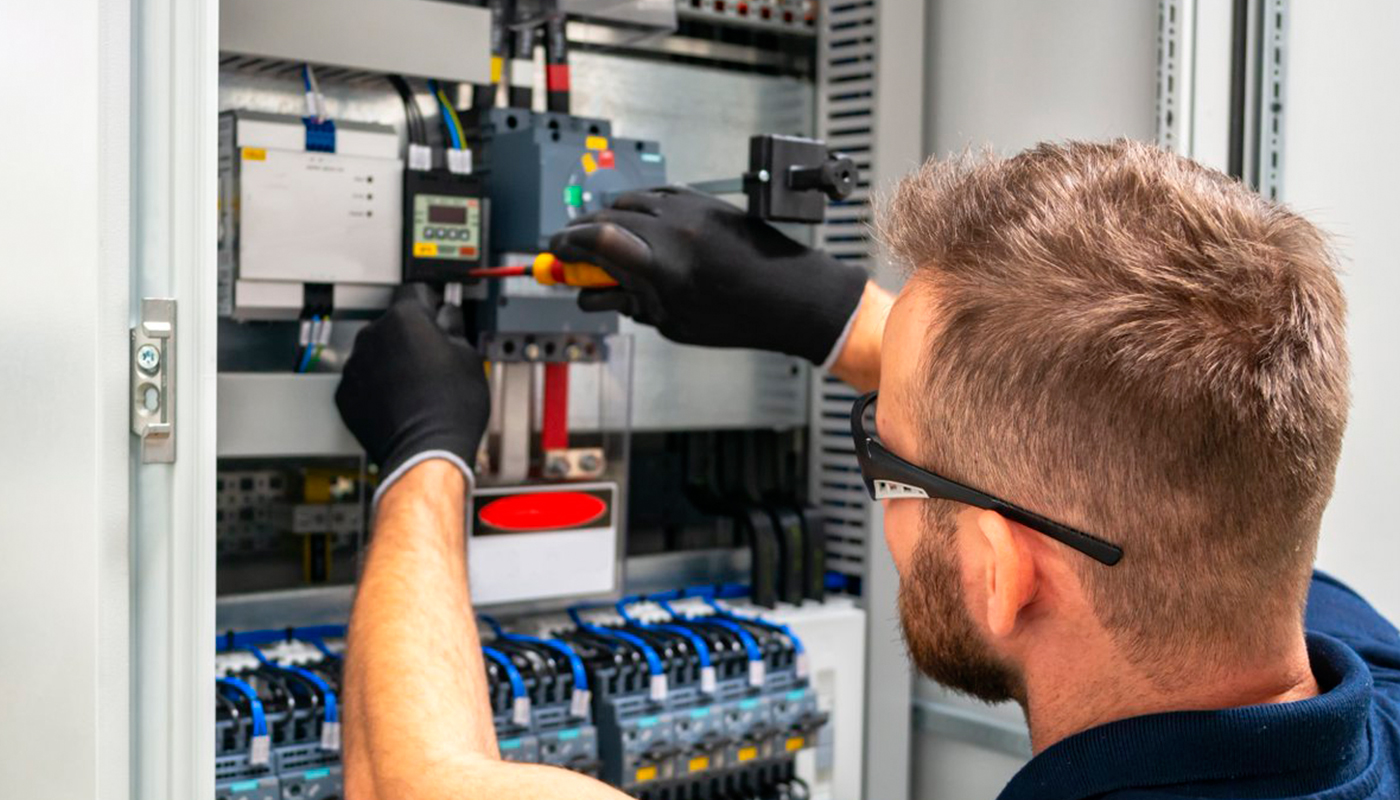 We use only professional equipment and tools, original spare parts, and high-quality consumables. Our technicians have 20 years of experience working with all types of household appliances from well-known brands. Specialists constantly improve their skills to provide you with high-quality services.
Frequently Asked Questions
Do you have any questions you would like to ask us? We recommend reading the answers to the most frequently asked questions first. If you don't find the information you need here, give us a call.