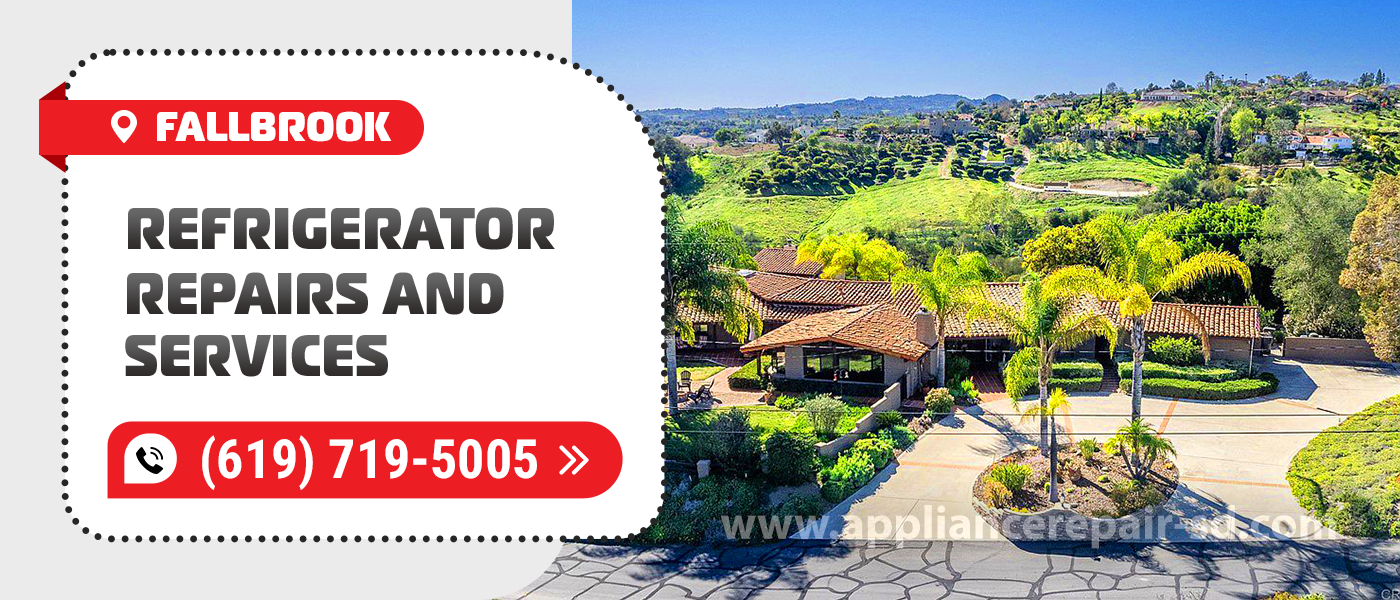 Refrigerator Repair in Fallbrook
There is no doubt that a failed refrigerator means unavoidable unpleasantries. But there is a way to eliminate any troubles sooner than it brings too much stress. Appliance Service Center has reanimated tons of fridges since 2001 and offers the best solutions for each situation. Our experienced and responsible team conducts top-quality services in the most comfortable conditions for you. Apply to us and get the most reliable Refrigerator Repair in Fallbrook, CA at a favorable price.
Our technicians are the best professionals in this field. They know all the subtleties of the functioning and structure of any fridge. Constant development and training made their skills perfectly refined. Our team has licenses for serving luxury and the latest unit, as we are always up to date. With us, you get the most effective Fallbrook Refrigerator Repair regardless of the model, brand, and oldness of your appliance. We conduct top-quality services for any household and commercial items.
There are many malfunctions that may happen to the fridge. Even if they seem not to bother you, you should not ignore even the smallest ones. Any appliance performs effectively only when each detail is in proper condition. Do not hesitate to contact us if you notice some of these or other troubles.
It makes weird loud vibrations or noises (squealing, buzzing, grinding, humming, gurgling, hooting, ticking, bubbling, thumping, knocking, etc.).

The appliance cannot turn on.

There is snow-like accumulation, ice mold, or pieces of ice covering the inner walls, coils, or products.

The fridge goes on and off repeatedly or shuts off itself.

The temperature inside is insufficient or too cold.

It freezes unevenly.

You cannot change any settings as needed, because the controllers function wrong, the screen is faulty, or the whole control board is out of order.

Software issues (failed control pad, the screen shows an error).

The door is not closing tightly, latching, or opening easily.

The door hinges, gaskets, joints, springs, latches, interlocks, or lid switches are deformed.

The body surfaces, doors, or shelves are cracked, scratched, or dented.

The ice maker, freezer, water dispenser, or another part of the unit works wrong.

The expansion device, defrost timer, defrost heater, condenser or evaporator coils, compressor, control relay, thermostat, temperature control, or other part malfunctions.

The refrigerating coolant ran out or is leaking.

Water is leaking or condensing under the appliance.

Buttons, knobs, handles, switches, belts, leveling feet, bearings, fan blades, baffles, or other details are lost, worn off, or damaged.

The exterior or interior lights are not shining.

Damaged wires, isolation, or plug cause an unstable electricity supply.
Our company offers only effective solutions. Sometimes it means that we do not recommend fixing your item if it is not cost-effective or rational. But that happens rarely, as we can adjust to any budget and find an efficient way to resolve any issues. For the best planning and clarifying of the situation, you can request a free consultation or remote diagnostic. This way, we quickly indicate what is wrong and how to fix it. It also lets us announce the approximate cost of the needed Refrigerator Repair in Fallbrook, CA beforehand. But if we can help with simple instructions, we gladly do it too!
After that, our technician knows exactly what to do when arrives at your place. Our team has top-rank equipment, tools, and materials for any Fallbrook Refrigerator Repairs. Thus, we conduct all procedures with any appliance neatly, dustless, and precisely. We also gathered the most needed original and alternative details in stock. Perfectly fitting parts ensure long and smooth functioning without any unpleasant signs. We back up our labor with a 90-day warranty and details – with a 1-year one. Therefore, you do not have to worry about the condition of your fridge.
Providing long-term guarantees is not the only sign of our reliability. For over 20 years so far, our service center goes on developing and opening new branches in different areas. We do it successfully even in conditions of constant competition with other companies. It means that clients go on picking us. They are satisfied with everything about Refrigerator Repair in Fallbrook, CA we conduct. Thus, our customers trust all their electronics to us and recommend the same to others. On our Google page, you can see a huge number of positive reviews about the services we provide.
With the most responsible approach and client focus, we always fulfill the wishes of our clients. Our team offers the swiftest Fallbrook Refrigerator Repair, so you never have your appliance down for a long. Normally, we complete an absolute majority of orders the same day you apply. Our local department is perfectly managed and conveniently situated, which helps us use the time most efficiently. Plus, we are open 24/7, so you can rely on us in urgencies during non-working hours and days too. The cost of it is just slightly higher, but then the specialist departs at your address within 15 minutes.
Another aspect that our customers appreciate is the best price for our Refrigerator Repair in Fallbrook, CA. We do not overcharge or have hidden fees. Thus, you pay the fairest money for the best result. We are honest about the condition of your unit, the advisability of the repair, and the expenses for it. You always know what you pay for, and our rates are the most reasonable. We also have a 15% discount for returning clients, $25 off for online booking, and $30 off for seniors and veterans.
The friendliest and most proficient Appliance Service Center team finds the most effective and comfortable solutions for everyone. The quality of our work is brilliant, and we are responsible for our words and actions. You can apply to us anytime through a phone call or contact form on our website. We swiftly provide you with the best Fallbrook Refrigerator Repair and Service at the most affordable price. With us, your item runs like a clock again in the shortest terms!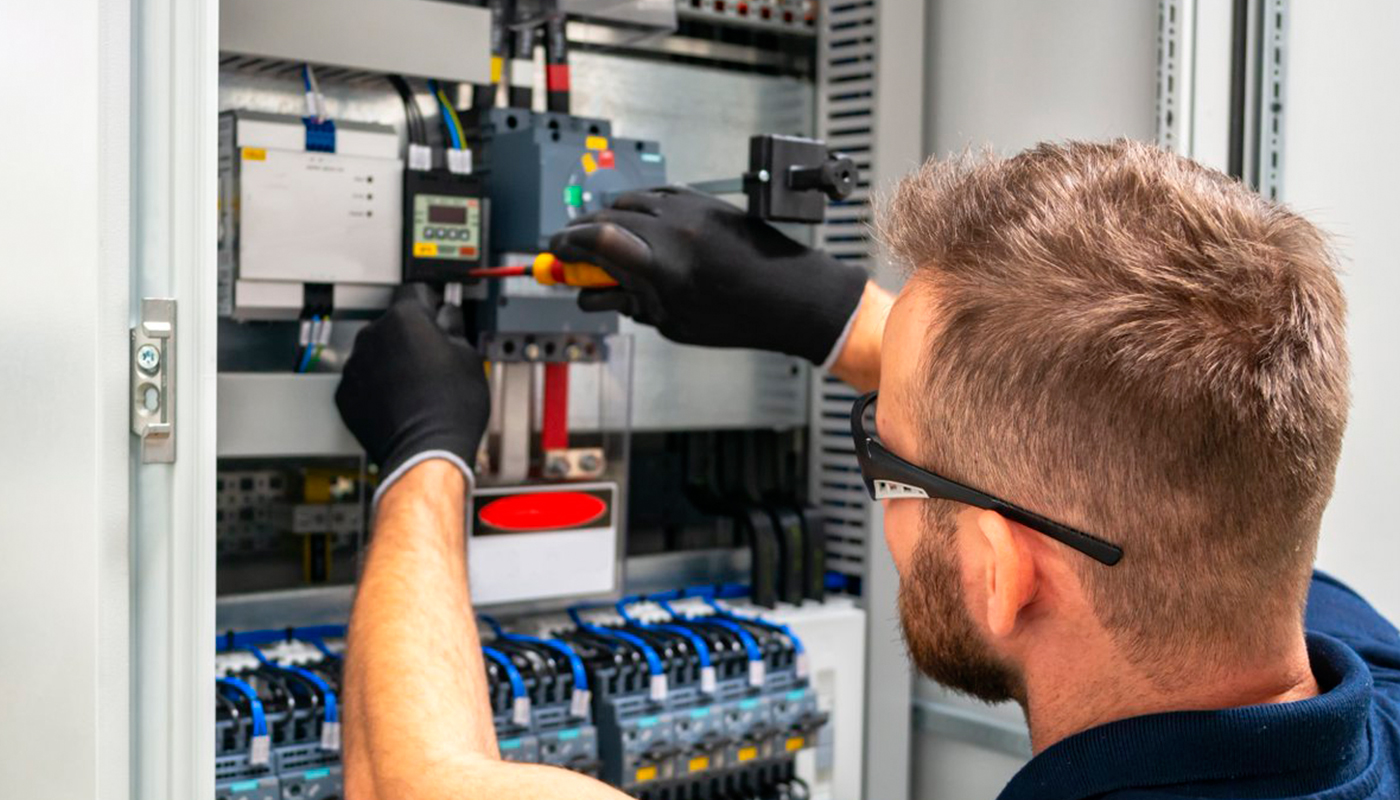 We use only professional equipment and tools, original spare parts, and high-quality consumables. Our technicians have 20 years of experience working with all types of household appliances from well-known brands. Specialists constantly improve their skills to provide you with high-quality services.
Frequently Asked Questions
Do you have any questions you would like to ask us? We recommend reading the answers to the most frequently asked questions first. If you don't find the information you need here, give us a call.