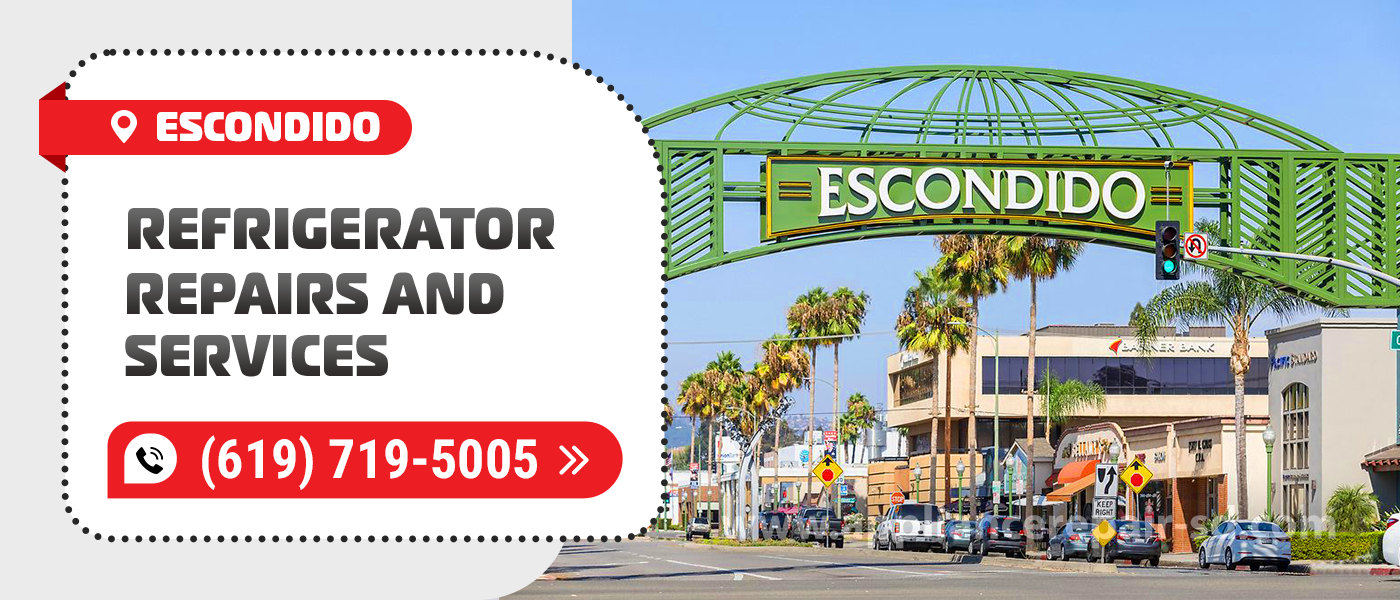 Refrigerator Repair in Escondido
It is hard to overlook when your fridge fails, as it is running 24/7 and we use it daily. And because of the same reasons, you surely want to solve this issue as soon as possible. The best solution is closer than it may seem, as Appliance Service Center is always ready to help you. We provide the best Refrigerator Repair in Escondido, CA the way it is comfortable for you. We offer the highest quality services at the most affordable price and in the shortest terms.
There are many various issues that may happen to your fridge. Some of them seem to be insufficient, some bother you using the item properly. In any case, you should apply to specialists, as any spoiled details will affect the general condition of the appliance. Here are the most common troubles with refrigerators.
The appliance does not freeze.

It freezes insufficiently, too much, or not evenly.

The fridge goes on and off repeatedly, turns off itself, or does not turn on at all.

The control module fails, so you cannot adjust the needed temperature or other settings.

The screen is blank, shows an error message, or not glowing.

Buttons, touchpads, switchers, or knobs have a loose connection or do not respond.

The doors, body surfaces, or shelves are damaged.

The door does not latch, open easily, or close tightly, as it has deformed or lost gaskets, springs, joints, hinges, interlocks, latches, or lid switches.

The light indicator outside the fridge or the bulb inside is blinking or does not shine.

The coils, walls, or products have a layer of snow, ice mold, or ice on them.

Any details are worn off, cracked, or lost (leveling feet, bearings, belts, seals, tubes, buttons, knobs, switches, fan blades or baffles, handles, etc.).

The water is dripping or condensing under/in the unit.

The refrigerant leaks out or requires refilling.

Some of the hardware parts are dysfunctional (defrost timer, defrost heater, control relay, temperature control, evaporator coil, condenser coil, tan, expansion device, compressor, fan, etc.).

The ice maker, water dispenser, freezer, or another part of the unit is failed.

Troubles with voltage or electricity supply, damaged wiring, cords, or isolation.

The fridge is buzzing, humming, grinding, vibrating, thumping, gurgling, or making other wrong noises.
Our specialists easily deal with any of those and other breakages. Having over 20 years of experience, our team perfectly knows the structure and functioning of these items. We serve commercial and household fridges of all brands and models, including luxury and the latest ones. To provide the most effective Escondido Refrigerator Repair, our technicians regularly undergo training and get licenses. Their qualification is always up to date. With perfectly refined skills and outstanding responsibility, they reach the highest quality in everything they do.
We are successfully developing and withstanding competition with other companies since 2001. It means that our clients trust us and get the best result from our team. You can easily check it by just visiting our Google page. Our clients leave tons of 5-star reviews about our Refrigerator Repair in Escondido, CA. They also come back to us to fix other units and recommend our services to friends. That is the best appraisal for us and a sign of our reliability.
To make you even more confident in us, we back up our work with a long-term guarantee. It is 90 days for our labor and 1 year for the details we use. The role of proper spare parts is huge! Our technicians select perfectly fitting ones for each unit and budget. We use only the best original and alternative details to make your appliance perform like a brand-new one. We also have top-rank professional equipment, tools, and materials. It lets us conduct all Escondido Refrigerator Repairs neatly and precisely.
To plan the most effective Refrigerator Repair in Escondido, CA, all you need is to contact us. You can get a free consultation and remote diagnostic and clarify the situation in minutes. Our friendly and proficient specialists quickly detect the breakage and announce the approximate cost of fixing it. But in some rare cases, the repair may be not advisable. If your fridge is beyond repair or it is not cost-effective, we honestly inform you. And if we can help you with simple instructions to eliminate some tiny issues, we gladly do it!
The most rational way to use your time and money is one of our key principles. That is why, we never offer you senseless procedures and always clearly report the condition of your item. With us, you always know what you pay for, and this price is always the most reasonable. We set the fairest rates for the best Escondido Refrigerator Repair. And even more! The returning clients get a 15% discount. For seniors and veterans, the cost of work is $30 lower. And you get $25 off for online booking.
One of the most wanted aspects of each repair is the highest possible speed. Our company always aims to be maximum useful, so we complete your order in the quickest way. Thus, we finish the work for you within a single day in the absolute majority of cases. Our local department is open round the clock, which also lets us offer urgent repairs at any needed moment. With just a little additional payment, the specialist rushes to your place immediately. You can be sure of getting the quickest Refrigerator Repair in Escondido, CA with us!
A broken fridge is not a long-lasting tragedy if you apply to Appliance Service Center. Just call us or place an online application to get an instant callback and the swiftest solution. Our experienced, responsible, and friendly team easily makes any issues vanish. With us, you get the most effective Escondido Refrigerator Repair and Service of top quality at a favorable price.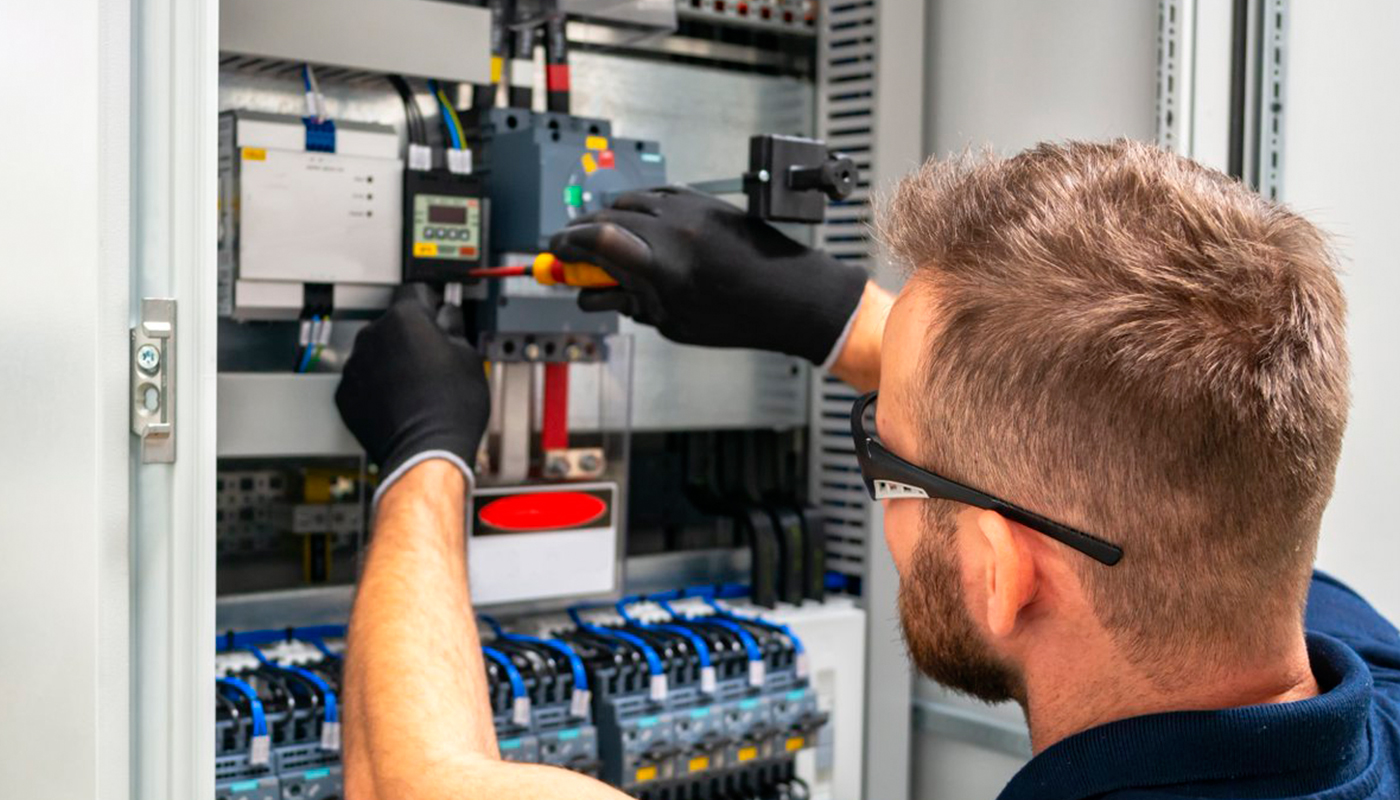 We use only professional equipment and tools, original spare parts, and high-quality consumables. Our technicians have 20 years of experience working with all types of household appliances from well-known brands. Specialists constantly improve their skills to provide you with high-quality services.
Frequently Asked Questions
Do you have any questions you would like to ask us? We recommend reading the answers to the most frequently asked questions first. If you don't find the information you need here, give us a call.