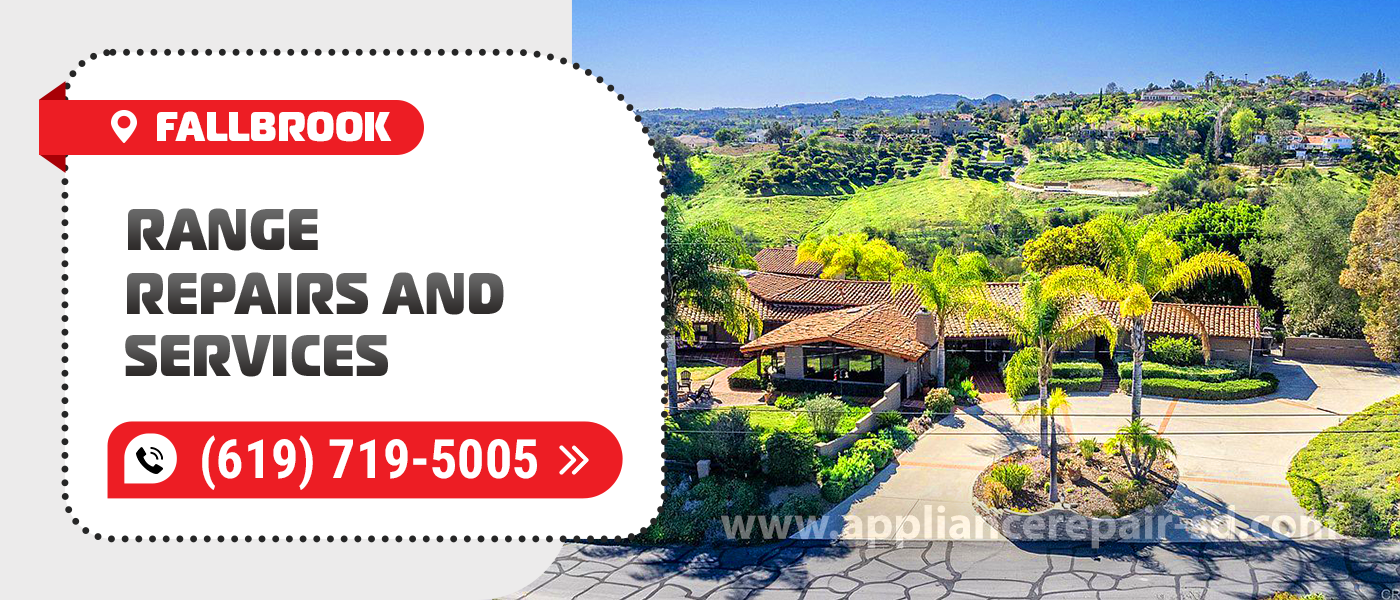 Range Repair in Fallbrook
How often do you use your range? This appliance offers various opportunities for cooking. Thus, people often use it daily for quick breakfast, cooking dinner, and many other tasks. Lack of care, voltage surges, time, or other reasons make it work worse or totally fail. But do not worry if it happens, as Appliance Service Center always has a great solution! We provide the quickest top-quality Range Repair in Fallbrook, CA at the best price since 2001.
Our team has vast experience in dealing with various household and commercial ranges of all brands and models. We resolve issues of any complexity fluently due to perfectly refined skills and extended knowledge. And our technicians go on developing in that all the time. They have regular training and are licensed for working with luxury and the latest items too. Thus, we offer the most efficient and professional Fallbrook Range Repair in any situation!
We can understand what is wrong even without touching your appliance. If you request a free consultation or remote diagnostic, the situation gets clear in minutes. Just tell us what is wrong, and we detect the reason for the breakage and the best solution. Mostly, after such a talk, we know how to provide proper and effective Range Repair in Fallbrook, CA for you. We also announce the approximate cost of work beforehand. But if it is not cost-effective or advisable, we honestly inform you. Our aim is to find the best way to assist you!
To get the most effective solution, we recommend you apply to specialists not only when the range is totally down. There are many other issues that make it perform worse and can lead to serious issues. Here is the list of the most common troubles that happen to ranges.
The hinges, springs, joints, latches, lid switches, interlocks, or gaskets are deformed, so you cannot easily open, tightly close, or latch the door.

The door glass is cracked.

Heating elements do not work.

The burners are hissing or clicking when you are turning them on.

The flame goes off itself, is sparking or arcing, or has an unusual color, like red, yellow, or orange.

The control module has a poor connection with controllers or coils.

The temperature sensors are flipping, as the induction surface is damaged, dirty, or scratched.

The display board or information screen shows wrong information or an error message or is not working.

You cannot adjust the temperature to the needed level.

The item heats too much, insufficiently, unevenly, or too slowly.

Some of the hardware parts require replacement (bake element, broiler element, tan, electrical or induction coils, burners, grills, thermostat, convention fan, timer, circuit board, fuse, motor, etc.).

The item produces a burning, electrical, or gas smell.

The gas supply is disrupted due to faulty ignition or gas safety valve.

Wires, isolation, plug, fan blades, baffles, burner covers, grates, light assembly, buttons, knobs, switches, belts, leveling feet, bearings, handles, or other details are lost, damaged, or worn off.

The interior lamp or exterior indicator is burned out.

The racks do not roll out, as the drawer mechanism is spoiled.

The range is vibrating, knocking, buzzing, squealing, thumping, grinding, rattling, or making other awkward noises.

You cannot turn the appliance on.

The convection fan, vent tube, gas ports, or gas line is obstructed with dust, debris, or crumbs.
Our technicians conduct only the most high-quality Fallbrook Range Repairs. Their proficiency is more than just an understanding of the construction and functioning of ranges. They perfectly know all the subtleties of working with these units and always pick the proper approach. We have the best professional tools, equipment, and materials for conducting all procedures precisely and tidily. One more reason for reaching solid results is perfectly fitting details. We select the most suitable ones from a wide range of top-quality original and alternative details we have in stock.
As a reliable service provider, we are in charge of what we do. Thus, we solidify the result of our work with a long-term guarantee. It is 1 year for the details we use and 90 days for our labor. Our responsibility is one of the aspects that make our clients trust us. They get the best results with the most comfortable conditions and a friendly attitude. Thus, they apply to us again and recommend our Range Repair in Fallbrook, CA to others. Our customers post their honest opinion on the net, so there you can see tons of positive reviews about us!
We pay much attention to your requirements. Therefore, we adjust to any budget and timing. You name the moment when wanting us to arrive and the specialist comes exactly when needed. Due to perfectly organized management and logistics, we offer the swiftest Fallbrook Range Repair. We complete an absolute majority of orders the same day you apply. Surely, unless you pick another time. For a small additional payment, you can request an urgent arrival. It is available during non-working hours and days and means that the technician departs at your place within 15 minutes.
You may think that all those great conditions would cost really much. Not in our case! We have the most affordable rates for all services we provide. By applying to us for Range Repair in Fallbrook, CA, you always know what you pay for. We clearly report all the expenses and reach an effective and noticeable result. The fairest and most reasonable price of our work is an additional indicator of our client focus. Our company cares about gaining the trust of many people but not overcharging a few of them.
We also have special prices for returning clients (15% off), veterans, and seniors ($30 off). And for online booking, you get a $25 discount!
Are you looking for the quickest Fallbrook Range Repair and Service? Do you want to be sure of the highest quality of work? Do you want to pay the most favorable price for the needed services? Appliance Service Center is a match for all those wishes! Having over 20 years of experience in dealing with issues of any complexity, we can eliminate any trouble! All you need to do is to call us or place an order online on our website. With us, your range will perform perfectly again in the shortest terms!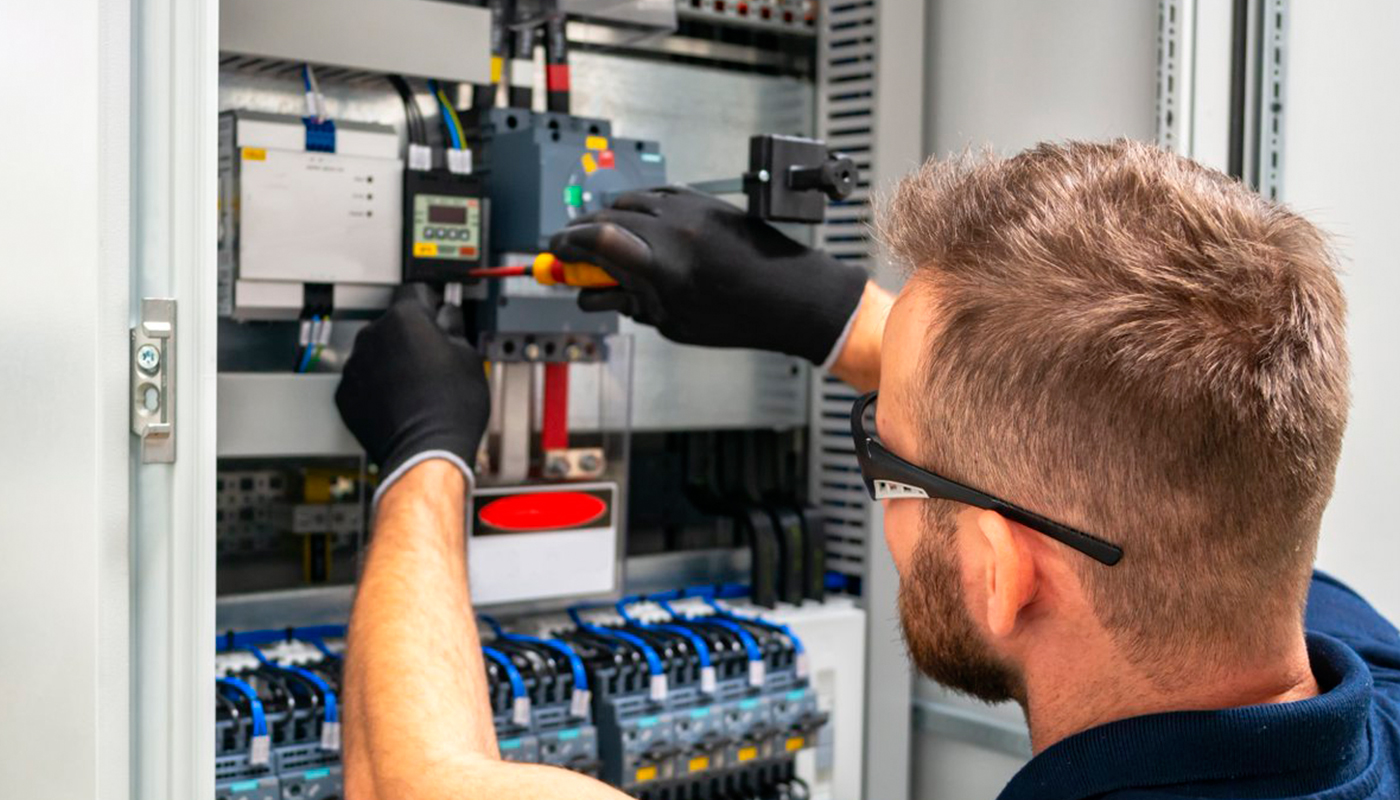 We use only professional equipment and tools, original spare parts, and high-quality consumables. Our technicians have 20 years of experience working with all types of household appliances from well-known brands. Specialists constantly improve their skills to provide you with high-quality services.
Frequently Asked Questions
Do you have any questions you would like to ask us? We recommend reading the answers to the most frequently asked questions first. If you don't find the information you need here, give us a call.