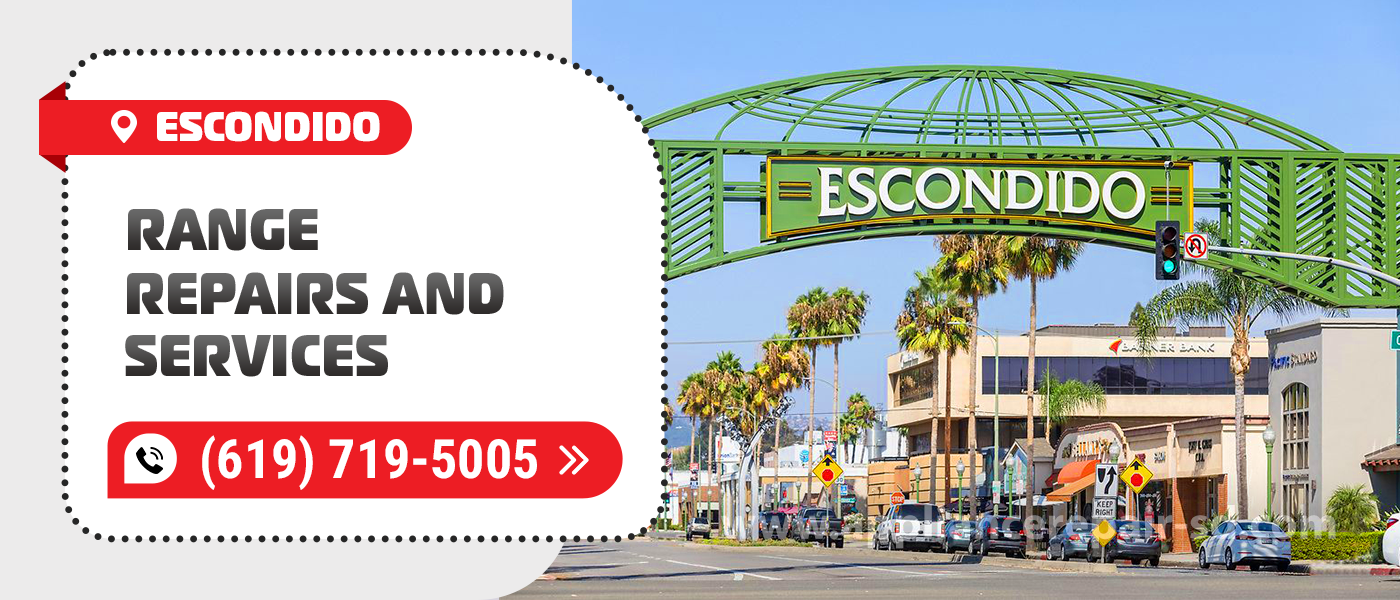 Range Repair in Escondido
The kitchen at home or restaurant has a bigger number of various appliances than any other room. The range takes a special place among them. Hardly there is any cooking task which this item cannot cope with. Being frequently used, your range may fail because of time, wrong maintenance, or other reasons. Appliance Service Center is always ready to make things back to normal! Our team consists of the most proficient and responsible specialists. Thus, we provide all types of Range Repair in Escondido, CA of the highest quality. The price of our work is always affordable, and we adjust to any timing.
We have departments in many areas to offer the swiftest arrival to many clients. You never wait long before your item is back to normal if you apply to us for Escondido Range Repair. Our office here has a convenient location to waste minimum time on the road. We reach any needed address and resolve any issue quickly. 
It is especially beneficial for urgent orders. Our technician leaves the office immediately and reaches your place ASAP. It is available during non-working days and hours too and costs just a bit more than normal orders. And for regular ones, we still never waste time. Our team completes over 90% of tasks within a single day.
A good way to speed up finding the solution is to have a phone talk with our specialists. A consultation is free and remote diagnosis is included in the price of repair if you apply to us. Having a clear vision of the condition of your range, we can plan the best solution. We prepare the needed parts and announce the approximate cost of the work. Our team provides only the most effective and reliable Range Repair in Escondido, CA. Thus, we don't offer our services if the repair is not cost-effective or rational. 
Those cases when we recommend you a replacement instead of our work, are rare. But we honestly inform you if so. Your trust is our main goal.
Being clear about the condition of your appliance, we also have the fairest prices. We can adjust to any budget to make the most favorable offer for you. And surely, you always know what exactly you pay for. That lets us claim that we set the most reasonable rates for Escondido Range Repairs. We do not overcharge, but on contrary, offer discounts for our clients! They are $25 for booking online, $30 for veterans and seniors, and 15% for returning customers.
Our staff is the most attentive, helpful, and proficient. Their skills are outstanding, and they perfectly know all the subtleties of ranges of all types, brands, and models. They deal with any units, including luxury and the latest ones. We have licenses that prove our highest qualification. So, with us, you get the highest-quality Range Repair in Escondido, CA. Our team has reanimated tons of commercial and household ranges since 2001, so easily cope with anything.
We eliminate any issues and help to prevent breakages in your electronics. To make it more effective, you should pay attention to any changes in the performance of your range. Here are the most common signs that mean that your item requires professional assistance.
The burners are clicking, ticking, or hissing while you are turning them on.

The flame is flickering or sparkling.

The entire unit or some heaters/burners are going out abruptly.

Heating elements do not work and require replacement (electrical or induction coils, tans, burners, grills, bake elements, broil elements, etc.).

It cooks or heats food slowly, weakly, too much, or not evenly.

You cannot adjust the time, temperature, or other settings as controllers do not respond or the screen is blank/shows an error.

The control module requires recalibration.

The indicator shows the range is on but it is not working.

You cannot turn the appliance on or off.

The hardware is faulty (convection fan, thermostat, temperature sensors, relay, fuse, pilot light, etc.).

The flame has an unusual color (red, orange, yellow).

The range produces a burning, electrical, or gas smell.

The lamps, bulbs, or indicators are burned out or going on and off.

The light assembly, fan blades, baffles, flaps, screws, bearings, belts, leveling feet, handles, switches, knobs, buttons, grates, burner covers, drawer mechanisms, gas switches, cords, plugs, or other parts are spoiled, worn off, or lost.

Pans become black after cooking.

The door glass or other surfaces are scratched, cracked, or dented.

The door is not latching, opening, or closing, due to damaged or lost joints, springs, latches, interlocks, hinges, lid switches, or gaskets.

The gas or electricity supply is disrupted.

Gas lines, ports, fans, or vent tubes are clogged with grease, dust, or crumbs.

The appliance makes out weird noises like gurgling, clicking, knocking, squealing, humming, buzzing, grinding, vibrating, etc.
As we want to be the best service provider, we aim to reach perfection in all aspects of our work. Thus, we pay much attention also to the equipment and details we use. The best professional tools and materials make our Escondido Range Repair neat and precise. And owning to a proper choice of perfectly fitting spare parts, your appliance runs perfectly for a long. We solidify our brilliant work with a long-term guarantee, 90 days for labor, and 1 year for details.
Another proof of our reliability is the trust of our clients. They are absolutely satisfied with our Range Repair in Escondido, CA. Our customers get back to us and recommend our services to other people. It means that they get a brilliant result in comfortable conditions. They note other positive features of our team in tons of positive reviews they leave on our Google page. For over 20 years so far, our service center makes people get their ranges back to normal in the most stressless way.
Are you looking for the most effective Escondido Range Repair and Service? Just call us or fill in the form on our website. Appliance Service Center provides the highest quality work regardless of the complexity of the issue. We reanimate any appliances in the shortest terms and most favorable prices. With our proficient, neat, and responsible specialists, you quickly forget that your range had any troubles!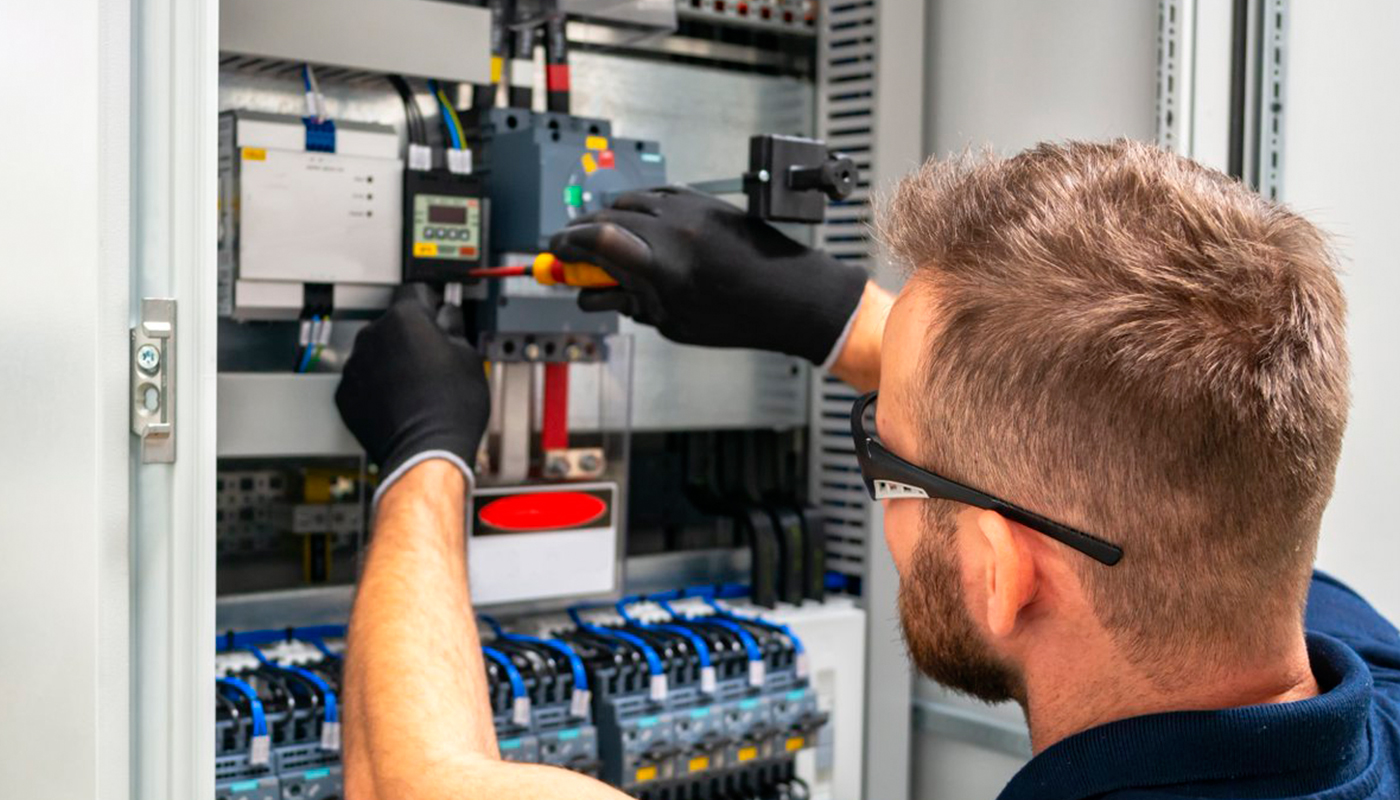 We use only professional equipment and tools, original spare parts, and high-quality consumables. Our technicians have 20 years of experience working with all types of household appliances from well-known brands. Specialists constantly improve their skills to provide you with high-quality services.
Frequently Asked Questions
Do you have any questions you would like to ask us? We recommend reading the answers to the most frequently asked questions first. If you don't find the information you need here, give us a call.