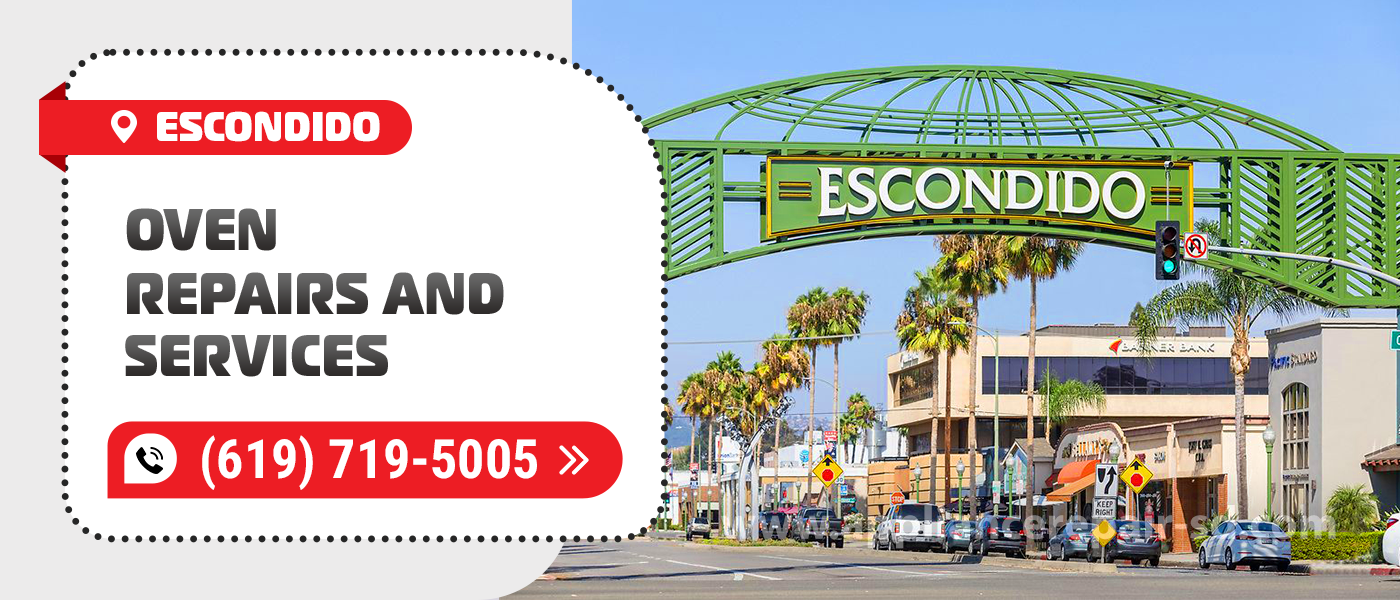 Appliance Service Center has the best offer for all owners of ovens. Our team provides all services for these items at a reasonable price and at the highest quality. We have over 20 years of experience in maintaining and fixing all types of units. We conduct the most reliable Oven Repair in Escondido, CA in the shortest terms.
It is essential to resolve any breakage as quickly as possible. Not only because you spent money for your oven not to have it aimlessly standing in your room. A malfunctioning oven may become a reason for danger, especially if it is a gas-type one. And if you apply to us for Escondido Oven Repair, your appliance runs properly again the same day! It happens so in an absolute majority of orders, and you can also pick any other suitable time. 
You can also request our technician to set off to your address immediately. Such urgent arrival costs slightly more but ensures the swiftest possible solution even during days off and non-working hours. Our department in your area is always open and ready to assist.
We can adjust to any timing and budget. So, you get the most affordable Oven Repair in Escondido, CA if apply to us. And the reason for that is not poor quality, but an honest attitude. We do not overcharge or offer useless services. With us, you get only durable and cost-effective results. We also have pleasant discounts. They are -$25 for online booking, -$30 for seniors and veterans, and -15% for returning clients.
Another important aspect is the quality of the repair. Our team offers only the highest quality Escondido Oven Repairs. We provide a long-term guarantee for all our work, as we are responsible for it. Regardless of the model, brand, oldness, or rareness of your oven, we know what to do. Our technicians are insured and have licenses for working with all ovens, including luxury and the latest ones. With us, your commercial or household oven will perform perfectly for a long.
The craftsmanship of our technicians is boosted with the best professional materials and equipment. We conduct all procedures dustless and precisely using perfectly fitting details. Our technicians pick the most suitable spare parts to make your item run smoothly without tottering, squeaking, or other unpleasantness. With the responsibility, skills, and knowledge of our team, you get the best Oven Repair in Escondido, CA! We easily resolve issues of any complexity.
Here is the list of the most common troubles that happen to ovens.
The appliance produces an electrical, gas, or burning smell while working.

It gives out a gas smell even when it is off.

The gas or electricity supply is disturbed, as the pilot light, safety valve, wiring, isolation, or plug is damaged.

The oven does not turn on.

The whole unit, some of its parts, or the flame shuts off while cooking,

The heaters (tans, induction or electrical coils, bake elements, broilers, grills, burners, etc.) do not work.

The level of flame or heat is too low or too high and you cannot control it.

It cooks or heats the food unevenly or too slowly.

The heating elements, thermostats, thermal fuse, energy regulator, fan motor, or other parts require replacement.

Bulbs, lamps, or indicators do not shine or are going on and off.

The body of the oven is heating too much.

The door seals, lid switches, latches, interlocks, springs, hinges, or joints are out of shape or worn off.

The flame is flickering or has a red, yellow, or orange color.

The burners are clicking, hissing, ticking, or arcing.

The gas ports, gas lines, gates, filters, vent tubes, or convention fans are clogged with dust, debris, or pieces of food.

The door glass or body surface is cracked.

The self-cleansing function fails.

The oven produces loud vibrations, buzzing, gurgling, ticking, clicking, humming, squealing, thumping, grinding, or other noises.

The controllers have a loose connection and do not respond.

The control module failed, so requires recalibration.

The information screen works wrong or does not work at all.

Switchers, knobs, buttons, belts, leveling feet, bearings, drawer mechanisms, handles, fan blades, baffles, or other details are spoiled.
To resolve any of those and other issues effectively, just contact us. Before arriving, we can offer you a free consultation and remote diagnostic. Tell us what is wrong with your item, and we swiftly find the best way to fix it. We announce the approximate cost of the needed Escondido Oven Repair beforehand and help arrange the most convenient arrival. But we do not recommend you fix your appliance in some cases. If the unit is beyond repair or the work costs more than a new item, we clearly inform you. With us, you get only effective solutions!
The best indicator of our effectiveness, quality, and reliability is time. Since we started our activity in 2001, our company is only developing and getting better. We successfully compete with other service centers and gain the trust of tons of clients. They rate our Oven Repair in Escondido, CA with 5 stars in their numerous positive reviews on the net. And our clients apply to our friendly and proficient team again if other appliances fail. They also recommend us to other people, as are confident that we always reach the best results.
Appliance Service Center is a reliable service provider, which always offers the most comfortable conditions for each client. Our specialists know everything about ovens, so help prevent and fix issues of any complexity. The speed and cost of our work often pleasantly surprise our customers. With us, you get top-quality Escondido Oven Repair and Service swiftly and at a favorable price.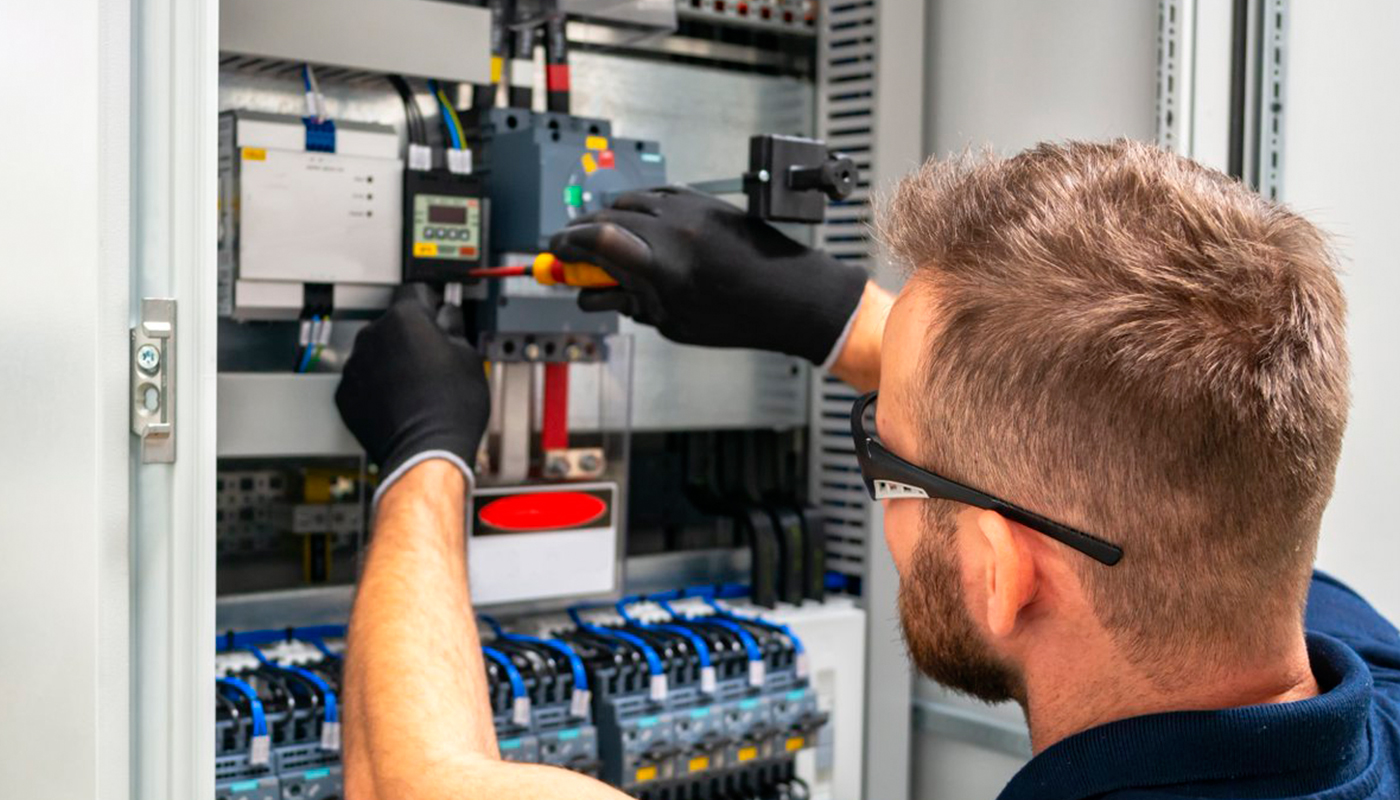 We use only professional equipment and tools, original spare parts, and high-quality consumables. Our technicians have 20 years of experience working with all types of household appliances from well-known brands. Specialists constantly improve their skills to provide you with high-quality services.
Frequently Asked Questions
Do you have any questions you would like to ask us? We recommend reading the answers to the most frequently asked questions first. If you don't find the information you need here, give us a call.