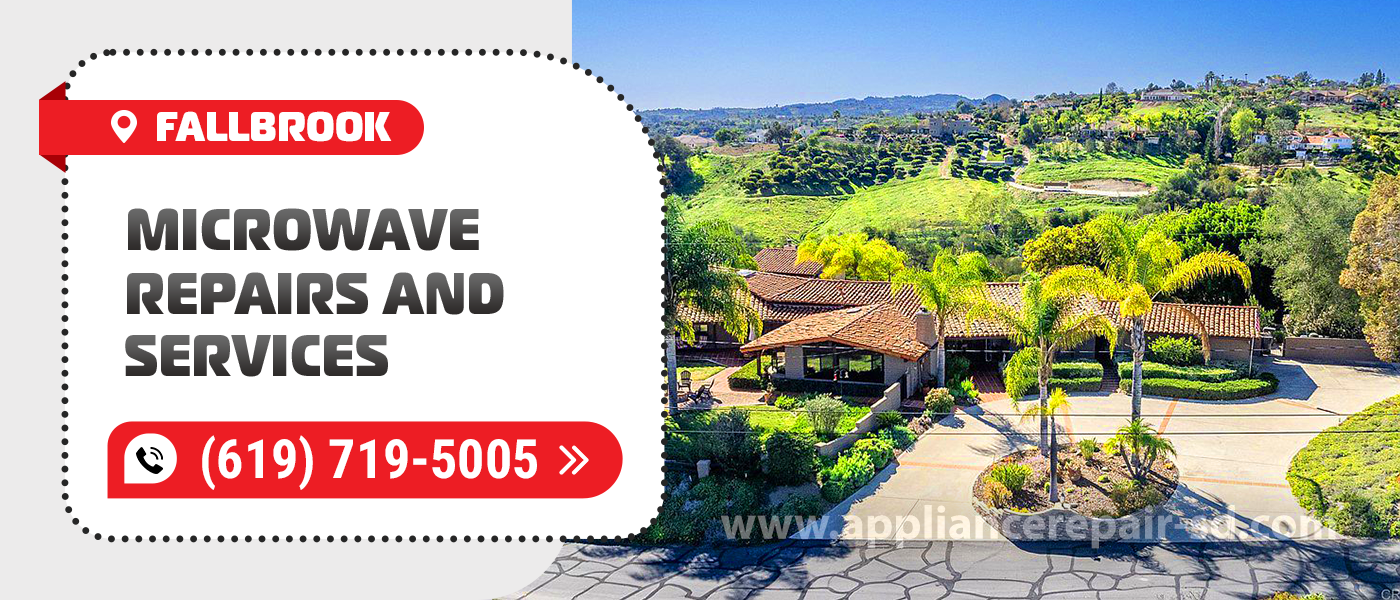 Microwave Repair in Fallbrook
Microwave is one of the most timesaving and convenient appliances. It saves us when we do not have an opportunity or time for cooking. And, surely, when it works not the way it should, you want things back to normal sooner. Do not rush to get a new appliance, as Appliance Service Center has a much better option! We offer the most effective solutions in the shortest terms and at the most affordable prices. Regardless of the complexity of the issue, you get the best Microwave Repair in Fallbrook, CA if apply to us!
This appliance can fail not only with time, but also after frequent and wrong usage, voltage surges, or other impacts. In any case, to have it always running properly, you should pay attention to the condition of your microwave. Do not hesitate to contact specialists if you notice any of these or other troubles…
The appliance is sparkling, arcing, or smoking.

It produces an electrical or burning smell.

While the microwave is on, it is making unusually loud vibrations or sounds, like gurgling, humming, squealing, hooting, grinding, buzzing, thumping, squealing, knocking, etc.

The bulb is not glowing, or the light indicator is faulty.

The appliance is not heating food.

It is heating too slowly, too much, or unevenly.

It pauses midway, stops sooner than the time is off, or goes on heating non-stop.

The turntable is not rotating.

The door glass or body surface is cracked, dented, or damaged.

You cannot latch, close, or open the door as it has deformed springs, hinges, joints, hooks, interlocks, latches, lid switches, or gaskets.

The appliance does not turn on or off.

The screen is blank, shows an error, or does not display the needed information.

The controllers (buttons, knobs, switchers, touchpads) do not respond, have a poor connection, or are lost or damaged.

The item cannot be properly supplied with electricity because of worn-off wiring, isolation, or plug.

The heating element, air vent, or other parts are obstructed with debris or crumbs.

Dysfunctional hardware (drive motor, high-voltage capacitor or transformer, thermal protector, waveguide, heating element, cooling fan, main control board, diode, magnetron, thermal fuse, etc.).

Worn-off or damaged details, like leveling feet, fan blades or baffles, turntable ring, waveguide cover, rack mount, coupler, etc.
For any of those and other problems, we find an effective and swift solution. And you can clarify the situation and find out the cost of work beforehand. We offer a free consultation and remote diagnostics. It lets us understand how to solve your issue and arrange the best Fallbrook Microwave Repair. In those cases when our arrival is not needed, we clearly inform you. It happens if the work is not rational, the unit is beyond repair, or we can help with instructions. In any case, you get the most efficient result and never waste time or money senselessly.
Our specialists eliminate any issues in the quickest terms. We never want you to be upset with a failed microwave for a long. Thus, in over 90% of orders, we complete Microwave Repair in Fallbrook, CA within a single day. And you can pick any suitable moment as well. Do not worry if you need your item back to normal immediately at night or on a day off. We are available round the clock and are always ready to help you. An urgency fee is small, but it makes us rush to your address within 15 minutes after you request it.
We are the quickest not only in arrival but in proceeding with the work as well. Our technicians are the most fluent and highly qualified. Their experience in this field exceeds 20 years so far. We care about keeping our team up to date with the newest technologies and developing their proficiency constantly. Thus, our specialists have great skills, outstanding knowledge, and licenses for serving luxury and the latest appliances. We provide the best Fallbrook Microwave Repairs for household and commercial units of all brands and models.
We do our work perfectly in any case! You should not worry about quality if apply for Microwave Repair in Fallbrook, CA to us. And we are responsible for such words. We back up our work with a 1-year guarantee for details and a 90-day one for our labor. Talking about details, we should mention that use only the best original and alternative ones. Our technicians pick perfectly suitable parts for each unit, as it means a smooth and extended performance. All procedures are conducted precisely and tidily with professional tools. materials, and equipment.
And for all that you do not pay a fortune! Our rates are always the most favorable, as your comfort and trust are our major goals. We are honest about the condition of your unit and the expenses for your order. Thus, you always know that you pay the fairest price for a brilliant result you get. Plus, we have special deals for booking online, returning clients, seniors, and veterans. By applying to us, you get the best Fallbrook Microwave Repair at a reasonable price.
Surely, each company claims to offer the most comfortable conditions. But you may have even faced opposite situations, like long expectations or poor quality, yourself. Thus, to make sure of our reliability, just visit our Google page! There you can see the honest opinions of our customers. They recommend our Microwave Repair in Fallbrook, CA to others, as they trust us. And the reason for that is our approach. We have the most professional, friendly, and responsible team!
Since 2001, Appliance Service Center successfully develops despite competition and other obstacles. We have provided tons of clients with high-quality services and gained their trust. Picking our company is the best choice for those who want to get the best result. We conduct the highest quality Fallbrook Microwave Repair and Service of all types! Call us or place an online application and get your appliance back to normal quickly and at the best price.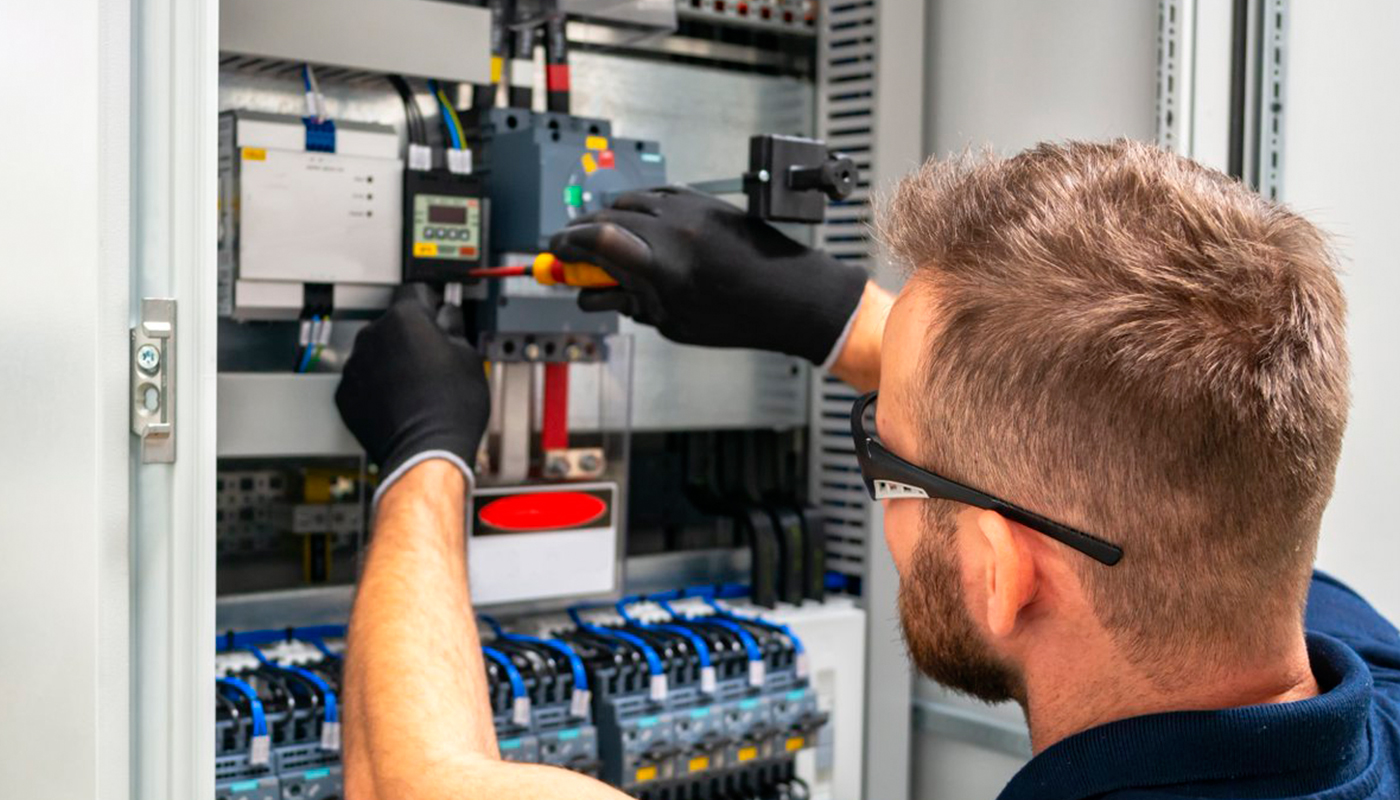 We use only professional equipment and tools, original spare parts, and high-quality consumables. Our technicians have 20 years of experience working with all types of household appliances from well-known brands. Specialists constantly improve their skills to provide you with high-quality services.
Frequently Asked Questions
Do you have any questions you would like to ask us? We recommend reading the answers to the most frequently asked questions first. If you don't find the information you need here, give us a call.