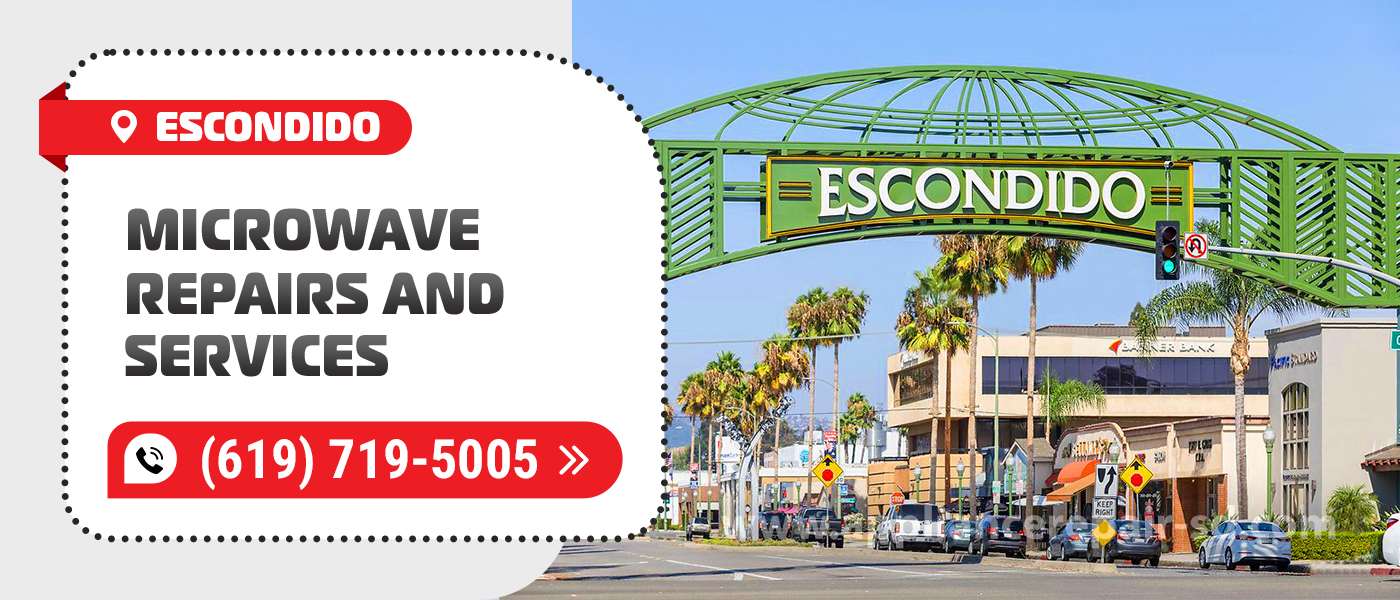 Microwave Repair in Escondido
Everyone knows that the microwave is the smallest and quickest appliance for having a warm meal. Thus, this unit is extremely popular for many hoses, offices, public places, and other institutions. The same is why, when it starts working wrong, its owners face many inconveniences. But you can quickly forget about that dark time if apply to Appliance Service Center. We resolve any issues in the shortest terms and at the most reasonable prices. Apply to us to get the most durable and effective Microwave Repair in Escondido, CA of top quality.
Our team is our pride. Each of them is a specialist with the highest qualification, honed skills, and outstanding knowledge. With 20+ years of experience in serving commercial and household items of all brands and models, they cope with anything! Our technicians provide brilliant Escondido Microwave Repair to luxury and the latest items too, as they have corresponding licenses. The highest quality of any service is guaranteed! We easily cope with breakages of any complexity.
The most common troubles you may face with your microwave are…
Faulty control panel, so it works wrong, the controllers do not respond, the screen malfunctions, and you cannot set the needed time, mode, or power.

The roller ring does not rotate.

The bulb inside or the light indicator outside is flickering or not shining.

Knobs, buttons, or touchpads had a loose connection, are damaged, or are lost.

The microwave does not heat the food.

It heats too slowly, unevenly, too weakly, or too much.

The cooling fan, thermal protector, high-voltage capacitor or transformer, thermal fuse, magnetron, waveguide, main control board, diode, drive motor, or other hardware is out of order.

The door glass is cracked.

The gaskets, lid switches, interlocks, latches, springs, hinges, gaskets, or joints are out of shape, so the door cannot close, open, or latch normally.

The appliance is sparkling, arcing, smoking, or producing a burning/electrical smell.

The wiring, plug, rack mount, turntable ring/support, waveguide cover, or coupler is worn off or damaged.

Unstable or ruined electricity supply.

While working, the microwave is loudly vibrating, buzzing, gurgling, grinding, humming, squealing, popping, knocking, etc.

You cannot turn the appliance on or off.

The heating tan/coil or air vent is obstructed with grease or pieces of food or is broken.

It stops midway before the timer is off or goes on heating non-stop.
For the most precise, neat, and effective proceeding with all repairs, we use the best equipment. Top-notch materials and tools, together with the craftsmanship of our team, mean efficient and durable results. We have original and alternative spare parts in stock to pick the most suitable ones for each item. As the result of such a complex approach, flawless Microwave Repair in Escondido, CA, and a perfectly running appliance. For your calmness, we add a 1-year warranty for details and a 90-day one for our labor.
That proves our responsibility. But the most significant indicator of a reliable company is also the opinion of its clients. Our ones rate the Escondido Microwave Repairs we conduct with 5 stars. After facing our friendly attitude, professionalism, and the most efficient solutions, they return to us again. We have tons of positive reviews from our clients on our Google page. They also recommend our services to friends, which is the most honest estimation of any company.
For returning clients, we also have a special offer. It is a 15% discount for all services we provide. Veterans and seniors have $30 off and for online booking, the price is $25 lower. We always have the most favorable prices for any Microwave Repair in Escondido, CA. With us, you never overpay for irrational or senseless services. We provide efficient solutions and clearly inform you about the condition of your unit and the expenses for fixing it. And surely, we do not recommend you the repair if it costs more than getting a replacement. Our work is always affordable and cost-effective.
Even an optional feature of urgent arrival has a pleasant price. It is only a bit higher than for regular orders but decreases the expectancy time to the possible minimum. In such cases, our specialist departs at your address immediately after your call. And for normal cases, we still do not make you wait long. We complete any Escondido Microwave Repair within a single day in the absolute majority of cases. The reason for that is perfectly customized management and the convenient location of our office. Plus, we are open 24/7, so available for you whenever you need us.
We adjust to any of your wishes to make your microwave back to normal the way it is suitable for you. You can anytime contact us, ask any questions, and tell us about appropriate timing and other requirements. This way, you can also get a free consultation or remote diagnostic and clarify the situation. It helps understand which procedures your item requires and how much they will cost. With us, you get the most effective Microwave Repair in Escondido, CA in the most comfortable way. 
If we indicate that we can assist you with phone instructions, we pick this time-saving option. And when the repair is clearly not advisable, we also honestly inform you. Your trust and comfort are our key goals.
Our company provides the most reliable services since 2001. For many people, Appliance Service Center has become the best assistance for resolving any breakages. There is no such breakage we could not fix, as our proficiency is always growing. It is easy for you to get the best Escondido Microwave Repair and Service swiftly. Just call us or place an online application on our website. We provide the highest quality results at the fairest price!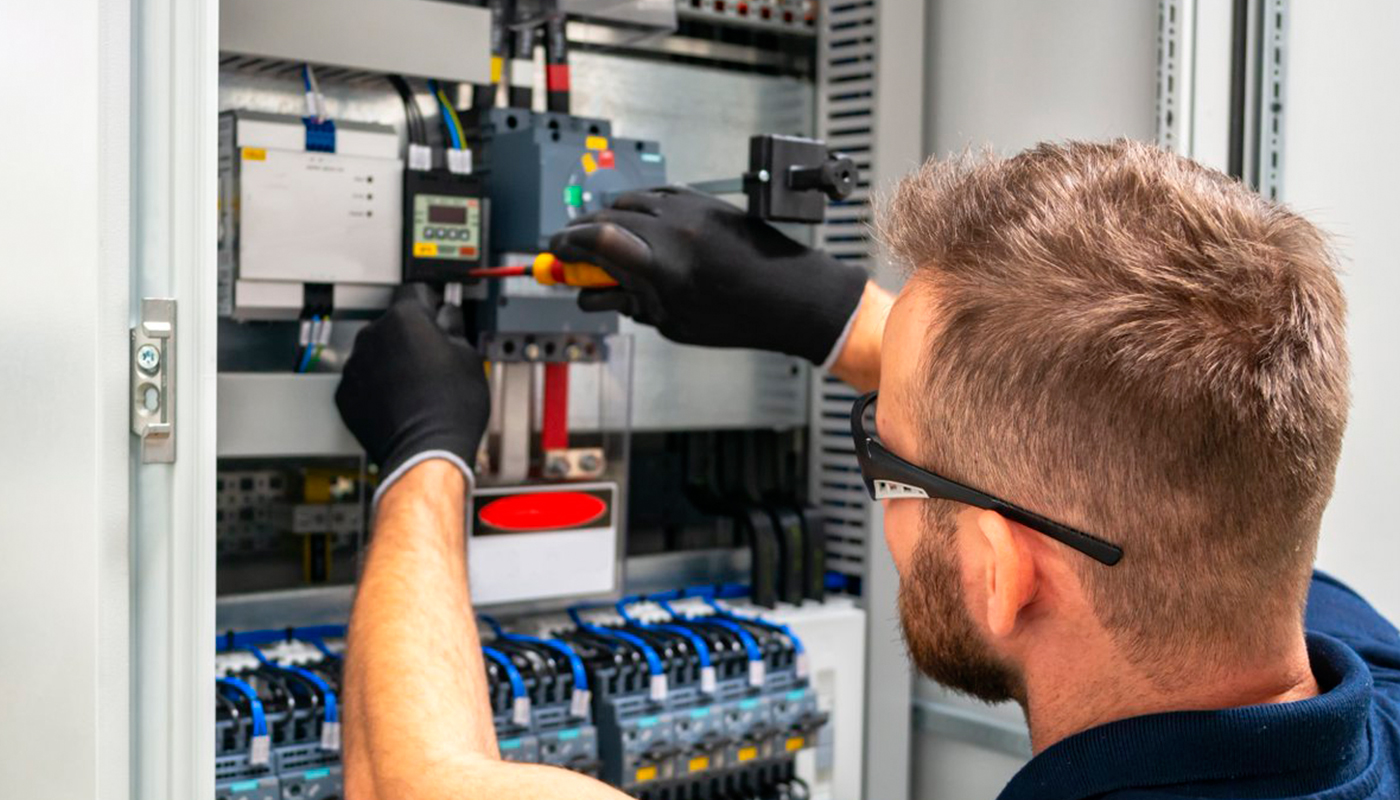 We use only professional equipment and tools, original spare parts, and high-quality consumables. Our technicians have 20 years of experience working with all types of household appliances from well-known brands. Specialists constantly improve their skills to provide you with high-quality services.
Frequently Asked Questions
Do you have any questions you would like to ask us? We recommend reading the answers to the most frequently asked questions first. If you don't find the information you need here, give us a call.