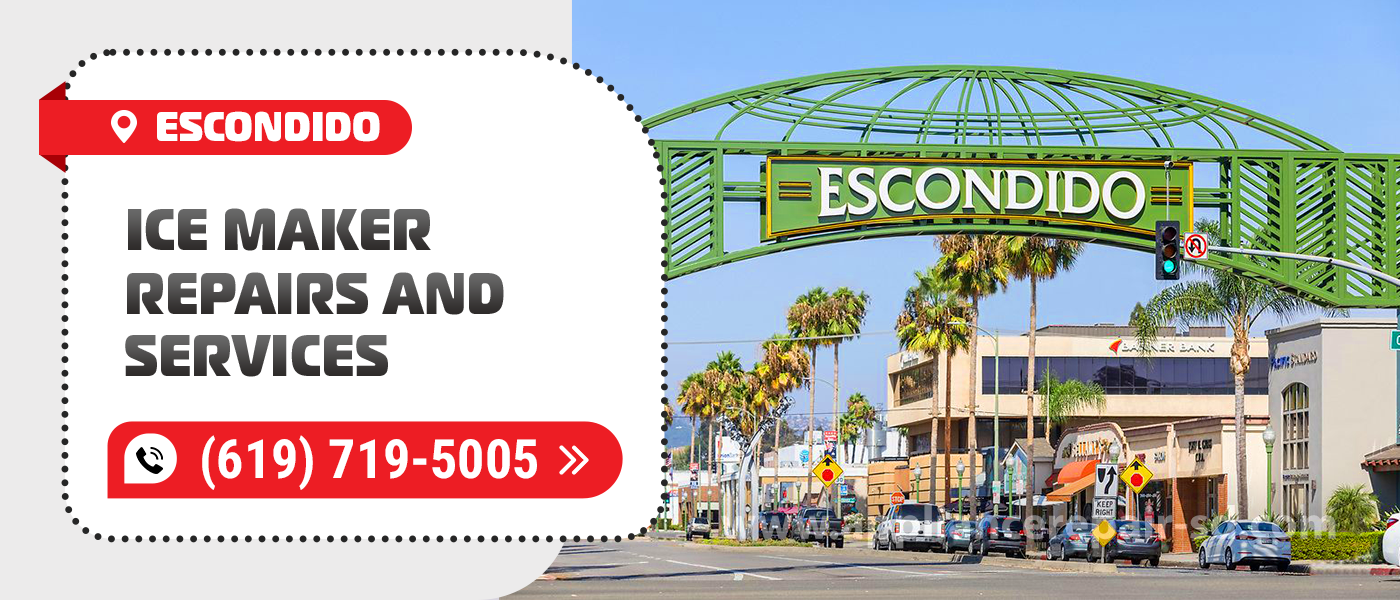 Ice Maker Repair in Escondido
Our electronics at home and the workplace may suffer from time, wrong usage, or many other reasons. Even your ice maker requires regular care to be always in proper condition. If your appliance behaves strangely, do not rush to buy a new one. Appliance Service Center can help with any services that make your item back to normal. We have over 20 years of experience in providing top-quality Ice Maker Repair in Escondido, CA. Our clients get the best professional assistance in the shortest terms and at the most affordable price.
If you notice any changes in the functioning of your ice maker, just contact us. We quickly find the most effective solution for any situation. Our specialists are always ready to provide you with a free consultation and remote diagnostic. When you tell us the symptoms, we indicate the best treatment! Here is the list of the most common troubles that you may face with your ice maker.
It makes loud vibrations or other weird noises, like clicking, ticking, knocking, gurgling, humming, buzzing, gurgling, thumping, bubbling, etc.

The item does not make any ice.

The cubes have the wrong shape, consistency, or size or are covered with ice mold.

It has an improper temperature.

The water is leaking, or drops are accumulating underneath the appliance.

Troubles with hardware (motor, thermostat, gearbox, control arm, fan, compressor, control module, sensors, ice-cutting mechanism, power switch, etc.).

The controllers or screen malfunction.

The refrigerating coolant leaks or drips.

The ice keeps falling into an ice basket even when it is already full.

The ice is not ejecting.

Issues with water supply (filter, water line, water pump, reservoir, or supply valve is damaged or obstructed).

The ice has a foul smell or taste.

Damaged wire, isolation, or plug causes unstable or disrupted electricity supply.

Spoiled, worn-off, or lost details require replacement (fan blades, baffles, flaps, bearings, belts, leveling feet, inlet pipes, inner tubes, door hinges, joints, springs, seals, buttons, knobs, etc.).

You cannot turn the ice maker on or off.

It shuts off abruptly.
We find the best way to resolve any issues and tell you the approximate cost of the needed work. With us, you get the most effective Escondido Ice Maker Repair. When picking the solution, we also take the price of work and details into account. Thus, if it is not cost-effective, we do not recommend you waste time and money on that. We are honest about the condition of your unit and offer our help only when it is rational. And with the outstanding proficiency of our team, we find the best way out of any situation.
With us, you pay the fairest money for brilliant results. Our company benefits not from overcharging clients. We offer the best conditions, so people apply to us with other units too. Our specialists are always honest about all expenses and can adjust to any budget. We set the most favorable rates for any Ice Maker Repair in Escondido, CA. The price is even lower for our returning customers, as they get a 15% discount. It is also $25 off for online booking and $30 off for seniors and veterans.
Our Escondido Ice Maker Repairs are effective not only in a financial aspect. We make any appliance run like a clock for a long. Our technicians are highly qualified and have licenses that prove their professionalism. They fluently deal with commercial and household ice makers of all brands and models. Even the latest and luxury units are not a difficulty for our team. You can be sure of the highest quality of any services conducted by us. We provide a 1-year warranty for the details we use and a 90-day one for our labor.
We pay much attention to offer you everything the best. Thus, our technicians use top-rank tools, equipment, and materials, to ensure the smooth and proper performance of your ice maker. The quality of spare parts matters too, so we gathered the best original and alternative ones in stock. Our specialists pick the most suitable details for each unit, which makes you forget any issues with your electronics. Our reliable team guarantees the most effective Ice Maker Repair in Escondido, CA in any situation!
With us, you never have to wait long. We aim to make your ice maker function well again as soon as possible. Thus, we complete over 90% of orders within a single day! Our local department is greatly organized and conveniently situated, so we use the time the most effectively. As we are available round the clock, you can also rely on us for urgent Escondido Ice Maker Repair. In this option, the specialist rushes to your address immediately at any time of day or night. And the additional payment for this feature is surprisingly small!
Those and other benefits of our service center are the reason why our clients trust us. They always get flawless results in a stressless way with us. Thus, they recommend our Ice Maker Repair in Escondido, CA to others too. The most honest estimation of our work is that customers return to us again to fix other units too. They leave tons of positive reviews on our Google page. There you can make sure that our company is a trustworthy one.
Appliance Service Center offers the best services and conditions since 2001. We help to avoid and eliminate any issues that happen with your ice maker. Our team is skilled and responsible, so the quality of our work is always at the top level. Plus, we conduct the most effective Escondido Ice Maker Repair and Service swiftly and at a reasonable price. All you need to do is just call us and place an online application. With us, your electronics will perform like a brand-new one for a long!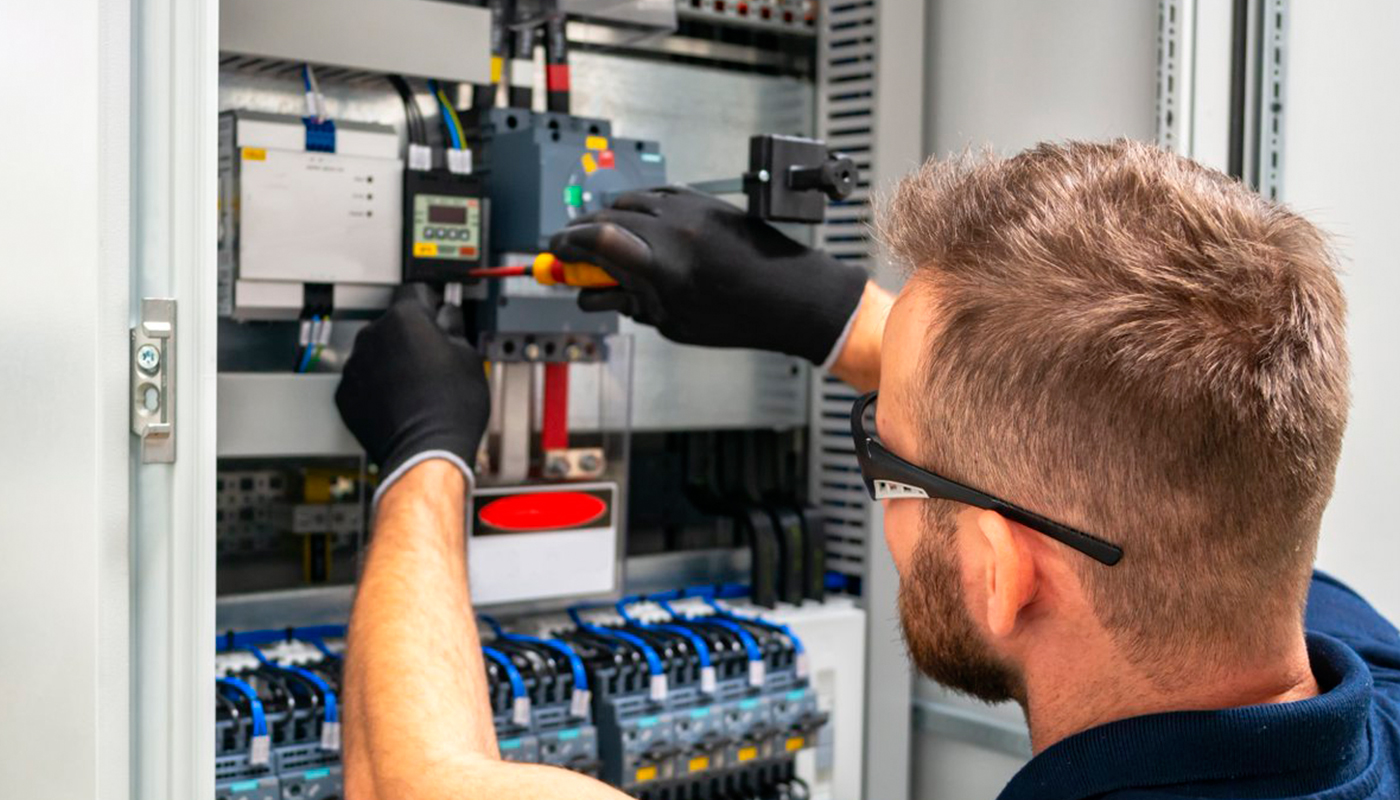 We use only professional equipment and tools, original spare parts, and high-quality consumables. Our technicians have 20 years of experience working with all types of household appliances from well-known brands. Specialists constantly improve their skills to provide you with high-quality services.
Frequently Asked Questions
Do you have any questions you would like to ask us? We recommend reading the answers to the most frequently asked questions first. If you don't find the information you need here, give us a call.