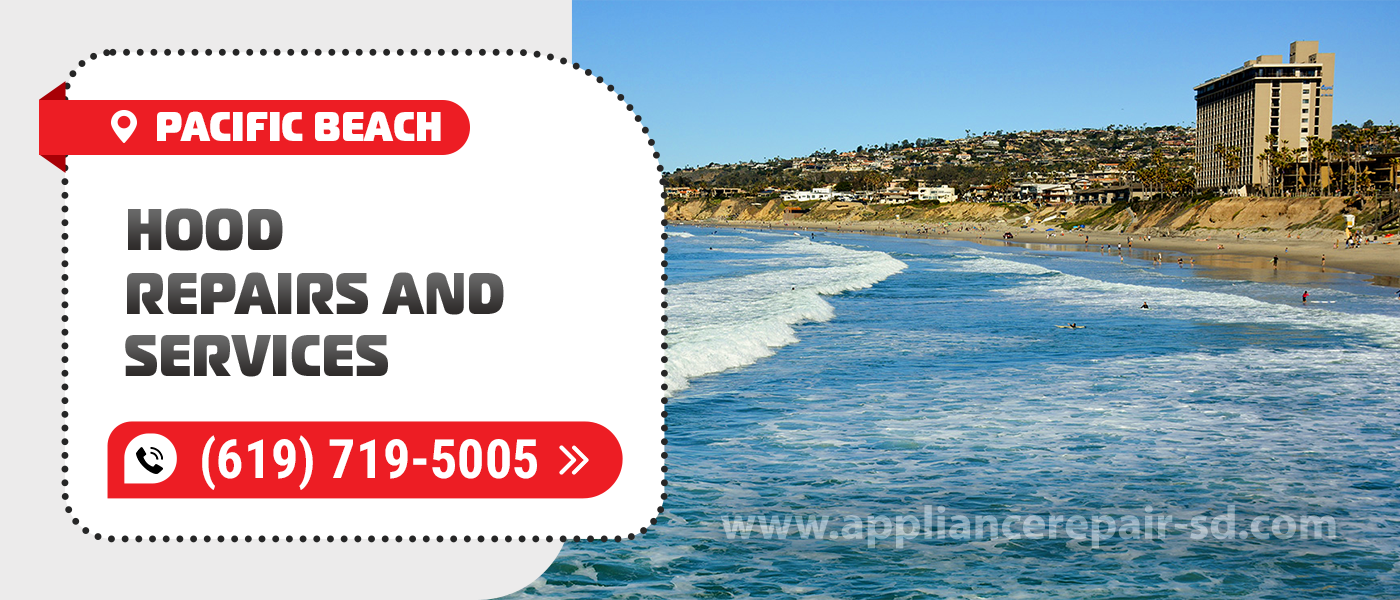 Hood Repair in Pacific Beach
Every housewife will be able to name more than 3-6 problems that are solved by a properly and efficiently working kitchen hood without stuttering. Failures in the functionality of such important appliances lead to decreased comfort. Appliance Service Center has been professionally repairing appliances from all well-known manufacturers for over 20 years. Hood Repair in Pacific Beach, CA at home is considered one of the most popular services at our service center.
When kitchen hoods break down, owners experience:
Increased carbon monoxide, soot, smoke, and fumes in the kitchen.

Mixing flavors from different foods and spreading them throughout the house.

The need for frequent cleaning (furniture, walls) in the active area near the stove.

Soot and grease particles in the blinds not only in the kitchen but also in the living areas.

Longer airing times, even when it is cold.

Reducing the periods between cosmetic repairs.
Lately, it's hard to find a home without a kitchen hood. Not only do they make cooking easier and more enjoyable, but they also require little maintenance and attention from homeowners. If the installation of the kitchen hood is done correctly, the only thing to pay attention to during operation is the regular change of clogged filters. Therefore, it is understandable and understandable for homeowners to panic when faced with a broken kitchen hood. But with our Pacific Beach Hood Repair specialists, everything is solved quickly and efficiently.
Identifying damage for kitchen hood repair
Appliances are by no means the cheapest purchase, so you shouldn't do the repair work yourself to avoid aggravating the defects. If maintenance is done by a poorly qualified technician, owners are just as risky. Either they will lose the right to warranty support, or risk creating a hotbed of high fire hazard in the house. And pay twice for fixing a single breakdown.
Some operations can really be done with your own hands: wash the grill, replace the charcoal filter. But replacing the hood motor or repairing the board should be done after a comprehensive diagnosis and only by an experienced Hood Repair in Pacific Beach, CA.
Pacific Beach Hood Repairs is performed by a professional after examining the performance of all components. Owners may not worry that after a while they will need to call a service technician again and replace the damaged part.
There are 5 types of major breakdowns that require hood repair by professionals:
The backlight of the appliance does not turn on.

The fan pulls badly, but the filters are clean.

The control buttons on the panel do not respond.

Strong noise when the appliance is switched on.

The speeds do not switch.
To deal with a particular accident and get the necessary help, owners should contact the Appliance Service Center. Staffed by knowledgeable and responsible Hood Repair in Pacific Beach, CA.
Cost and repair of kitchen hoods
Our service center offers our customers a wide range of Pacific Beach Hood Repair in-home services.
Our technicians will quickly and expertly perform:
Dismantle and install built-in appliances from your kitchen unit.

Replace the motor or turbine.

Replace the mechanical switch of the control panel.

Repair board, module.

Replace broken parts with original ones.

Fix power supply problems.

Make diagnostics.
The specialists of our service center regularly raise the level of their skills and have proved high qualification in practice. When you call a technician, you can be assured of a competent determination of the fault and Hood Repair in Pacific Beach, CA in a short time.
Service work is covered by a written warranty, allowing you to call for advice on all your operating and maintenance needs.
Don't delay, call now, or book a call back!
Appliance Service Center experienced technicians understand that quality services require a special approach. Accurate and careful diagnosis, selection of the right parts and control final inspection after all the technical manipulations. Contacting our company will save you time as our technicians are familiar with the specifics of different models of all manufacturers and will provide Pacific Beach Hood Repair and Service on a day that is convenient for you.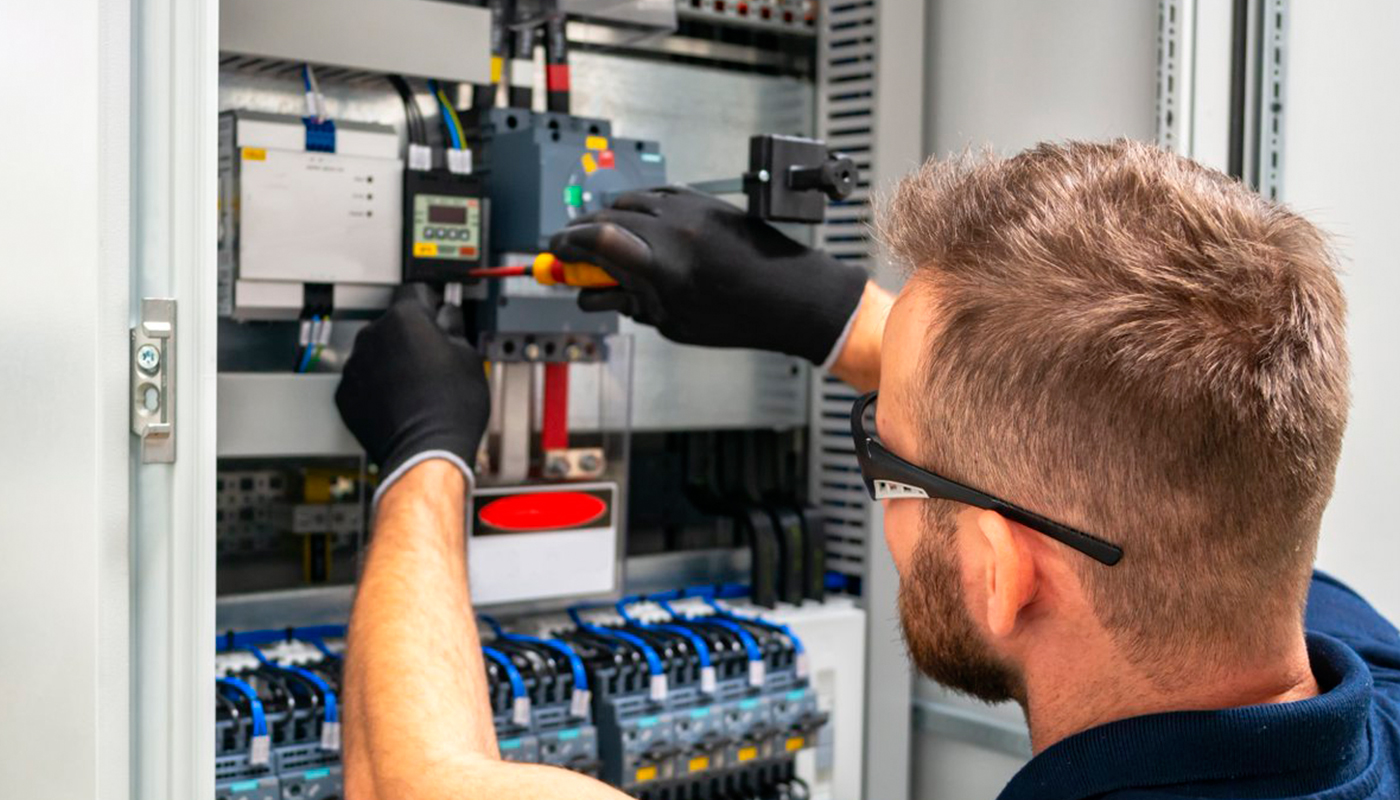 We use only professional equipment and tools, original spare parts, and high-quality consumables. Our technicians have 20 years of experience working with all types of household appliances from well-known brands. Specialists constantly improve their skills to provide you with high-quality services.
Frequently Asked Questions
Do you have any questions you would like to ask us? We recommend reading the answers to the most frequently asked questions first. If you don't find the information you need here, give us a call.