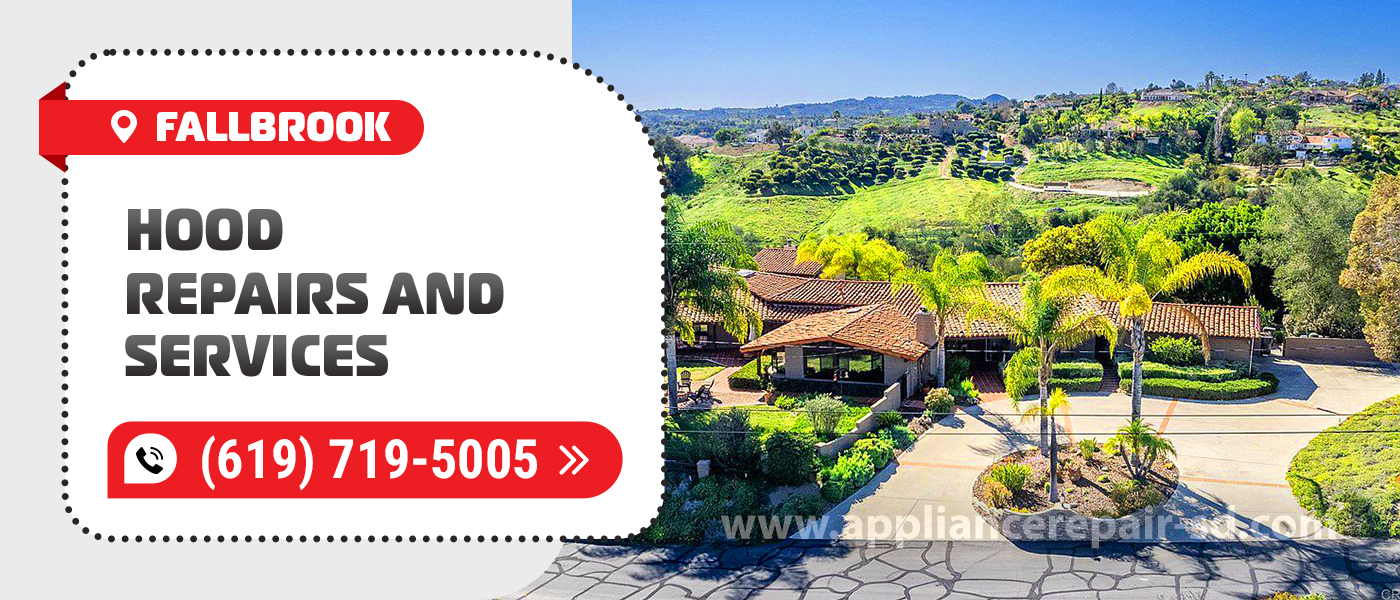 Anytime you turn your hood on, you should remember how useful it is for your comfort and health. Thus, it deserves proper regular maintenance and timely fixing. If you pick Appliance Service Center for that, your hood will care for the cleanliness of the air you breathe for a long time. Our company provides a whole range of top-quality services for over 20 years so far. With us, you get the best Hood Repair in Fallbrook, CA at the quickest terms and at the fairest price.
Our technicians are the most qualified, as they always keep developing. Their perfectly honed skills and broad knowledge mean the highest quality of each Fallbrook Hood Repair. Regardless of the complexity of the issue and the model or brand of your appliance, we find the most effective solution. Our specialists fluently cope with any commercial and household hood. They have licenses for dealing with luxury and the latest electronics too.
To get the most efficient solution, you should not wait until your item totally fails. There are many other issues that require your attention. There is a list of the most common troubles that you can face with your hood.
The fan, blower motor, driver, main control board, or other part is out of order.

The lamps are not shining normally or are burned out.

The hood stopped absorbing smoke, steam, moisture, or smells.

It absorbs the dirty air too weakly.

It has too poor airflow.

The appliance makes out a burning, electrical, or filthy smell while working.

Damaged or worn-off details, like blower wheel, blades, baffles, motor shaft bearings, belts, light socket/assembly, switches, knobs, buttons, grates, filters, etc.

You cannot turn the hood on or off.

The appliance goes on and off repeatedly or shuts off abruptly.

While working, the hood is vibrating, buzzing, grinding, knocking, thumping, squealing, humming, or making other unusual loud noises.

The downdraft does not go up, stay up, or shift down.

Troubles with the control board (the controllers, timers, display boards, or touchpads malfunction, have a loose connection, and do not let adjust/check any settings).

The water drops are collecting under, on, or in the hood.

The ducting system is clogged, leaking, or damaged.

Unstable or disturbed electricity supply due to spoiled wring, isolation, or plug.

Wrong installation.

Filters, grates, or ventilation is obstructed with dust or debris.
And we make any of them vanish fluently, neatly, and swiftly!
To provide the most effective solution for each item, we carefully pick the best-fitting details. A correct choice of spare parts means that your hood will perform perfectly for a long. We are confident in the result of our work, so provide a long-term guarantee for each procedure we conduct. It is 1 year for the details and 90 days for our labor. The highest quality of our work is the result of the craftsmanship of our team and using the best equipment. Top-rank professional tools and materials and suitable spare parts make our Hood Repair in Fallbrook, CA always precise and solid.
By applying to us, you pay the most affordable price for the most solid Fallbrook Hood Repairs. And it is even more pleasant with the discounts we have. They are $30 for veterans and seniors, 15% for returning clients, and $25 for booking online. We clearly report all the expenses, so you do not doubt that we have the most reasonable rates. Our team never recommends the repair if it is not cost-effective or rational.
And you can quickly find out if you should apply for Hood Repair in Fallbrook, CA or not. To clarify the situation in minutes, we offer free consultations and remote diagnostics. This way, we find the reason for the breakage and the approximate cost of fixing it. Surely, if getting a replacement is the best solution, we let you know. But our team can deal with anything! Thus, mostly, there is only one thing left – to pick the time for our arrival.
Our local department is 24/7 available to provide you with the swiftest Fallbrook Hood Repair. We arrive at your address exactly when it is convenient for you. In an absolute majority of orders, we make your appliance back to normal the same day you apply. We are always ready to assist you in emergencies as well. In such cases, the technician sets off within 15 minutes. It costs just a bit more but means that you get an instant solution!
Since 2001, we have provided tons of clients with the best Hood Repair in Fallbrook, CA. We always find comfortable conditions for everyone. Thus, our customers are happy for picking us and getting brilliant results. They trust all electronics to us and recommend the same to other people. Our Google page has tons of 5-star reviews where our clients show their honest opinion. They appreciate the friendly attitude, professionalism, and responsibility of our specialists.
You can rely on Appliance Service Center in any situation. Our team arranges the most comfortable way for you to return your appliance to a proper condition. The best price, the highest quality, and the shortest terms – those aspects go without saying. Just call us or place your application online to get a callback in a minute. With us, you get the best Fallbrook Hood Repair and Service the way you want. And even better!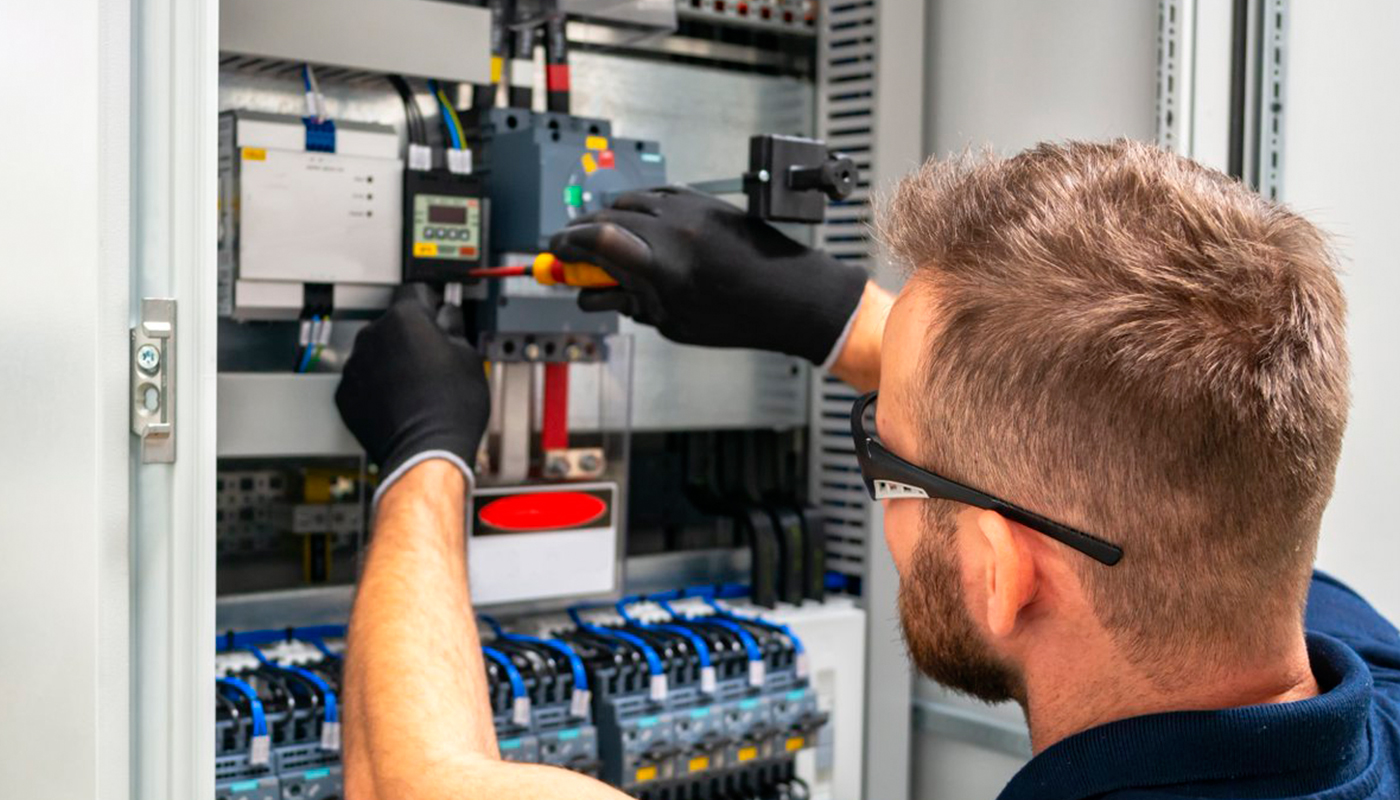 We use only professional equipment and tools, original spare parts, and high-quality consumables. Our technicians have 20 years of experience working with all types of household appliances from well-known brands. Specialists constantly improve their skills to provide you with high-quality services.
Frequently Asked Questions
Do you have any questions you would like to ask us? We recommend reading the answers to the most frequently asked questions first. If you don't find the information you need here, give us a call.