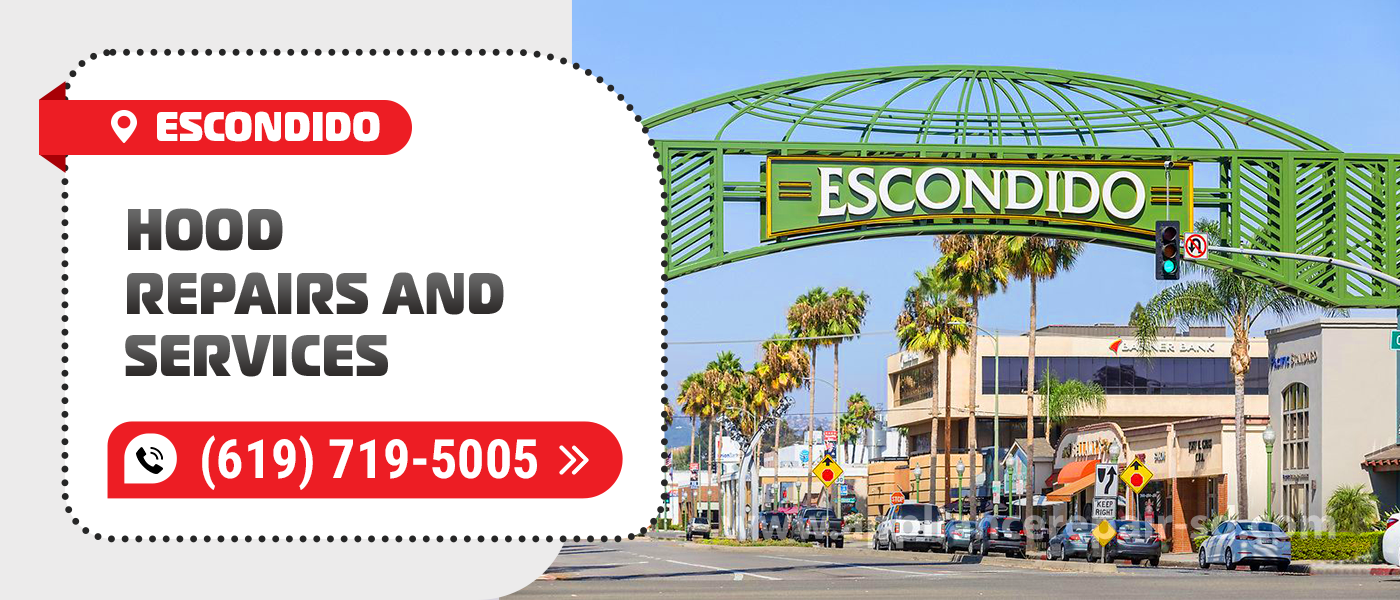 Do you want to check the condition of your hood, get proper maintenance, or get it fixed? Appliance Service Center provides all of that since 2001, so we firsthand know what to do. Our technicians conduct top-quality services in the most comfortable conditions. Apply to us anytime to get the most effective and quick Hood Repair in Escondido, CA at a reasonable price.
We help to resolve all kinds of problems with hoods. Here are the most common troubles that you may face with these items.
It does not make the air cleaner.

The unit cannot absorb smells, smoke, or moisture properly.

The airflow is too weak or too strong.

Spoiled or worn-out ducting system, blower wheel, switches, fan blades, light socket, wiring, isolation, or motor shaft bearings.

The unit is making out a filthy, electrical, or burning smell.

The downdraft does not go up, shift down, or stay up.

The lamps are blinking not shining, the light socket is spoiled, or the whole light assembly is faulty.

The grate, ventilation, or filter is blocked with dust, debris, or grease.

The hood is going on and off repeatedly, shuts off itself, or cannot turn on or off.

The keypad (or some of its parts, like the touchpad, display boards, buttons, switchers, controls, main control board, etc.) works wrong or does not work at all.

Moisture accumulates on the hood, filter, grate, or under the item.

The appliance is buzzing, humming, squealing, popping, knocking, gurgling, thumping, or making other awkward sounds or vibrations.

Installation was not correct.

The main control board, fan, blower motor, driver, or other part is out of order.
Facing any of those or other unpleasant signs, just let us know. We swiftly analyze the situation and find the most effective solution. Almost always, it means picking the time when we arrive for Escondido Hood Repair. The price of the needed work you can find out beforehand during a free consultation or remote diagnostic. If after that, we conclude that your item is beyond repair, we clearly inform you.
We do not offer useless or irrational services. If the needed procedures cost too much, we rather recommend you a replacement. Our company provides only cost-effective Hood Repair in Escondido, CA, and is honest with clients. Thus, we have the most affordable and fairest prices. We also have special deals for our returning customers, who pay 15% less. For online booking, we offer a $25 discount and veterans and seniors get $30 off. If needed, we can adjust to any budget.
With over 20 years of providing Escondido Hood Repairs, we perfectly know what clients want. And besides favorable prices, people are often looking for the quickest solutions. Our company completes an absolute majority of orders the same day we get an application. And we also offer an urgent arrival for a small additional payment. In this case, we depart to your address within 15 minutes after such a request. Our department in Escondido is always available and located perfectly to waste minimum time on the road.
We do not waste any minute in vain. Our team is always ready for conducting the best Hood Repair in Escondido, CA of any type. They have all the needed tools, materials, and equipment to provide you with high-quality and durable services. We also gathered a vast amount of original and alternative details in stock. Our fluent and proficient team swiftly makes your hood run like a clock for a long.
The biggest impact on the top quality of our work has the qualification of our specialists. They have perfectly honed skills and know all the subtleties of any household or commercial hood. Our team has licenses for dealing with items of all brands and models, including luxury and the latest ones. Thus, you get a flawless Escondido Hood Repair regress of what appliance you have and what is the problem. We prove our reliability with a 1-year guarantee for details and a 90-day one for our labor.
But that is not the only indicator of our trustworthiness. As a decent, client-oriented company, we successfully compete with others since 2001. The main reason for that is always reaching the best results in the most comfortable conditions for each client. We have provided tons of customers with brilliant Hood Repair in Escondido, CA. And now they recommend us to friends and apply to us to fix other units too. To get more details about their opinion, just visit our Google page. There you can see tons of 5-star reviews about us.
Do you still have any questions? Or maybe you are ready to apply for the best Escondido Hood Repair and Service? Just place an online application on our website or call us. The friendliest specialists are always ready to arrange the most effective and swift solution for you. With Appliance Service Center, you get the highest quality result at the most favorable price.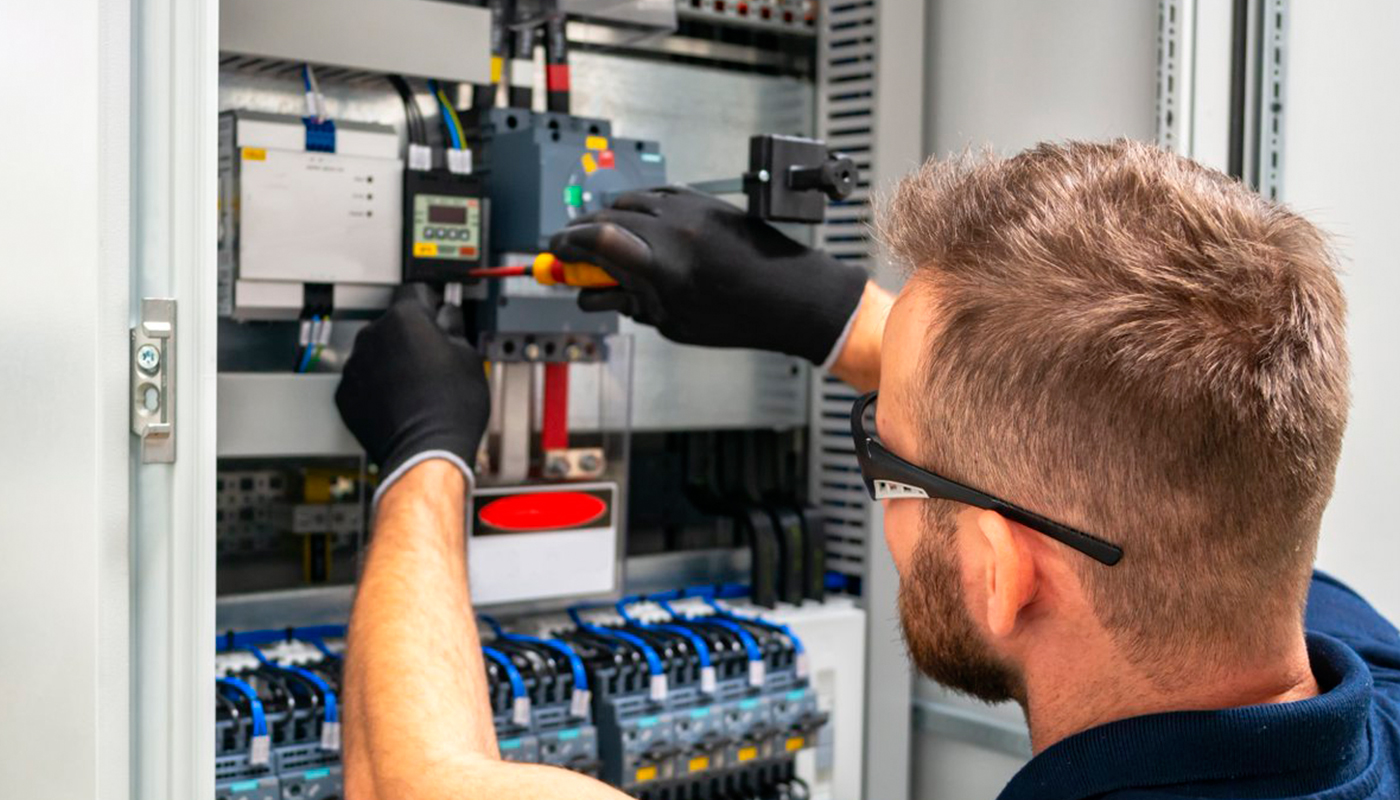 We use only professional equipment and tools, original spare parts, and high-quality consumables. Our technicians have 20 years of experience working with all types of household appliances from well-known brands. Specialists constantly improve their skills to provide you with high-quality services.
Frequently Asked Questions
Do you have any questions you would like to ask us? We recommend reading the answers to the most frequently asked questions first. If you don't find the information you need here, give us a call.