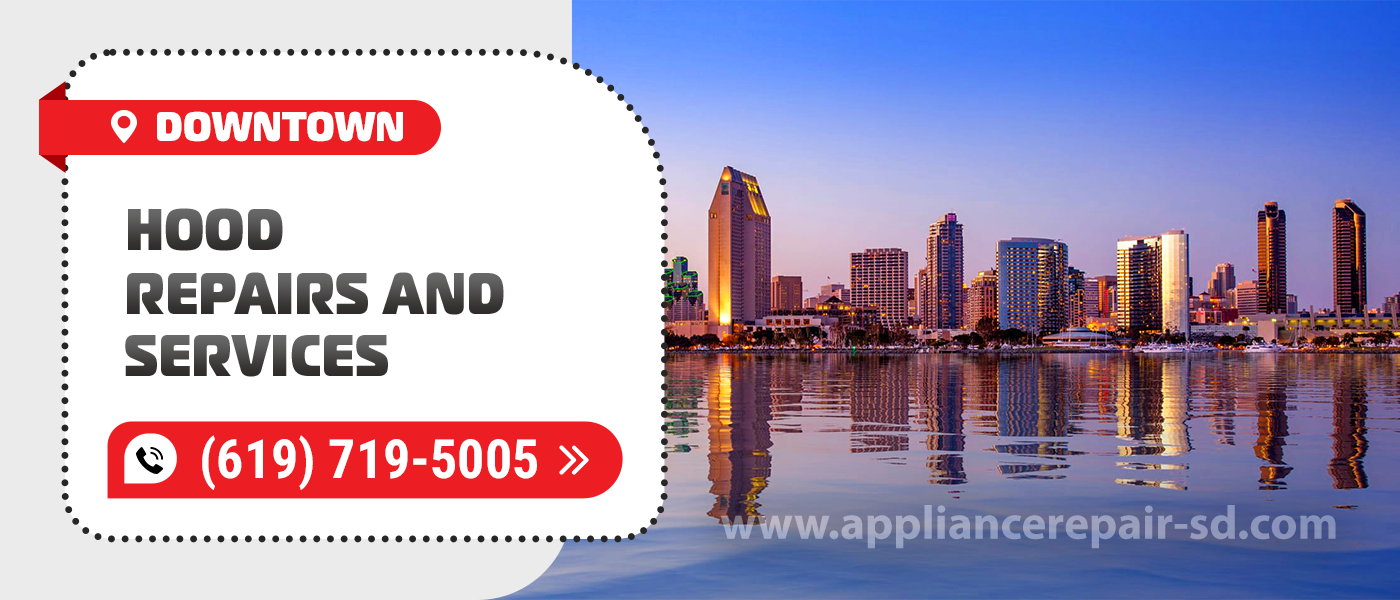 Hood Repair in Downtown San Diego
The cooker hood is the most important element in a modern home! With it you will create a healthy microclimate in the room, get rid of unpleasant odors, hard-to-remove dirt and reduce cleaning time. It will also save you from premature home repairs. If your hood is out of order or no longer doing what it's supposed to do, contact the Appliance Service Center. Our company has been providing professional Hood Repair in Downtown San Diego, CA for over 20 years. 
In addition, a kitchen hood today is not only a functional appliance, but also a piece of sophisticated design. A hood can accentuate your sense of style, delight the eye, and set the mood. Despite the uncomplicated design of this appliance, you are still better off using the services of professionals for Downtown San Diego Hood Repair.
The following signs are indicative of a broken hood
Bad air draft, or no air draft at all.

It makes too much noise during operation.

The motor does not start.

Does not get rid of odors in the kitchen area.

Does not turn the fan on or off or does not turn on the lights.

Stop working at all.

The cooker hood works but does not purify the air.

Button does not work.
If you have encountered such a problem, this is a reason to contact our service center. The specialists will have no trouble determining the cause of the breakdown and perform Hood Repair in Downtown San Diego, CA. Quality guaranteed!
Our service center offers its inexpensive hood repair services to every customer. We use quality brand name materials and components, and we work with professional equipment. All of this allows us to perform Downtown San Diego Hood Repairs at the highest level.
In addition, our experienced managers are always available to advise you on any questions you may have about hood operation and repair. Our technicians perform Hood Repairs in Downtown San Diego, CA on any model and any year of manufacture:
Wall mounted hoods.

Island Hoods.

Recessed Hoods.
By contacting us you get: a guarantee and professional service!
What can cause cooker hoods to malfunction?
Lack of maintenance of the grease trap filter. Clean it at least every 3 weeks if you cook for an average family daily. 

The charcoal filter, if any, should be completely replaced every six months. In modern models, there is an LED indicator that will inform you when the filter needs to be replaced. 

Operating the hood under direct flame of the burners, can also quickly damage the system.

It's important to remember to turn on the cooker hood, as a strong stream of greasy steam can quickly damage the hood's motor if it's not in use at the time. 

A clogged ventilation system can put a great deal of strain on the hood. Ideally, there should be a natural draft in the ventilation duct. 
Causes like these can easily put the unit itself, the motor, and the electronics out of action. Contact a Downtown San Diego Hood Repair professional, because the sooner the breakdown is fixed, the better. Since further operation can further aggravate the performance of the individual elements of the hood. 
With us, you get
Accurate fault diagnosis.

Free diagnosis if you order repairs.

New original spare parts.

The right prices for work and parts.

First-rate

Hood Repair in Downtown San Diego, CA

at your home.

Repair a variety of appliances from all well-known brands.
Many hoods' damages can actually be solved by prevention rather than repair. Regular maintenance services for your appliances, can reduce the risks and reduce the likelihood that you will ever encounter a breakdown. You can prevent untimely repairs by performing regular maintenance on your hood.
Scheduled maintenance includes:
Cleaning filters and dirty areas of the appliance.

Scheduled inspections of individual components of the appliance.
You don't need to waste precious time thinking about it, just turn to the professionals of their trade. Appliance Service Center has been repairing various appliances for many years. The experienced master at Downtown San Diego Hood Repair and Service will determine the breakdown quickly and efficiently. And promptly, and most importantly, qualitatively fix it. Set aside time for yourself and your family.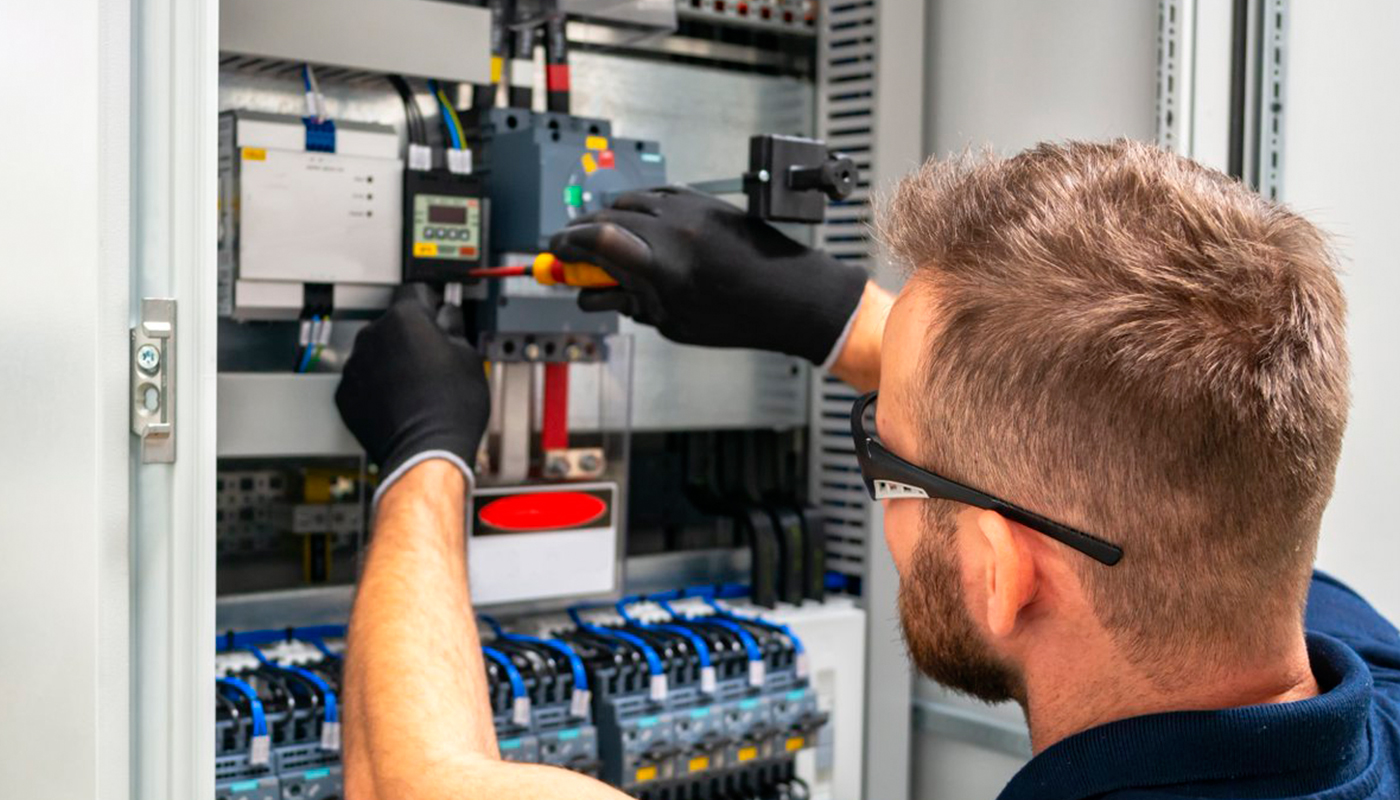 We use only professional equipment and tools, original spare parts, and high-quality consumables. Our technicians have 20 years of experience working with all types of household appliances from well-known brands. Specialists constantly improve their skills to provide you with high-quality services.
Frequently Asked Questions
Do you have any questions you would like to ask us? We recommend reading the answers to the most frequently asked questions first. If you don't find the information you need here, give us a call.