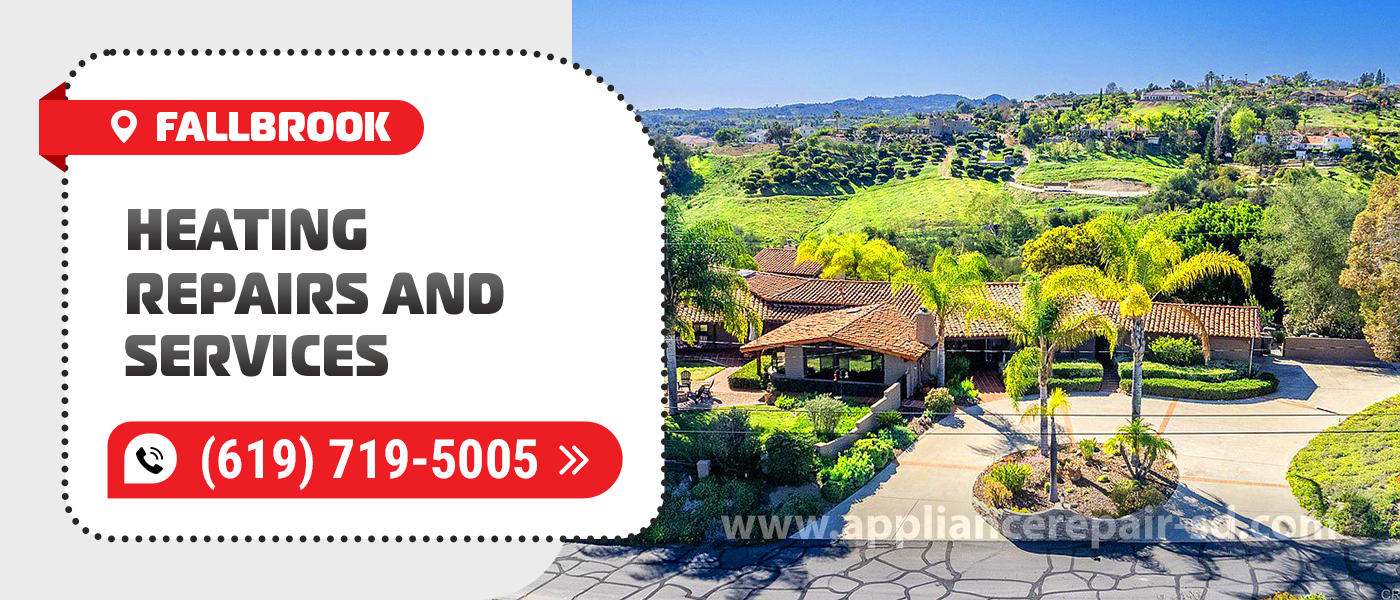 Heating Repair in Fallbrook
We never know when our heaters stop working correctly. But in many cases, we can prevent and avoid it if maintain the appliance regularly. And mostly, people recall their heaters when it suddenly gets cold, and the item appears to be failed after downtime. In this or another situation, you can swiftly get an effective solution for a favorable price. Just apply to Appliance Service Center and your electronics get back to normal shortly. The quality of each Heating Repair in Fallbrook, CA we conduct is flawless, as we have the most proficient team!
Each client and each appliance require a special approach. With over 20 years of dealing with hundreds of people and tons of electronics, our team always knows what to do. We adjust to any requirements to offer the most comfortable and effective solution for everyone. It also means a careful choice of the most suitable equipment and details for each Fallbrook Heating Repair. With top-notch tools, equipment, and materials, our team provides the neatest and most accurate work and is dustless. We have the friendliest personal attitude and durable results of work.
Since 2001, we have eliminated a vast number of breakages for various heaters. The most common troubles you can face with these items are…
Leaking, clogged, or damaged ducting systems.

The heater is not producing any heat.

It shuts off itself, goes on and off repeatedly, or cannot turn on at all.

When the heating is on, you notice a burning, gas, electrical, or filthy smell.

The appliance is working too loudly (it is buzzing, ticking, thumping, grinding, gurgling, humming, popping, squealing, hooting, pinging, vibrating, etc.).

You cannot adjust the needed mode, temperature, or other settings.

The display board/screen is blank, shows an error message or wrong information, or is not glowing at all.

The controllers do not respond.

The item does not react to the remote-control commands.

The air from vents/registers is humid, smells bad, is cold, feels too weak, or not coming out at all.

The item is heating the room too slowly, insufficiently, too much, or unevenly.

The heat transfer liquid is dripping or leaking.

The fan motor, compressor contactor, heat pump, thermostat, limit switch, sensors, or other parts malfunction.

The electricity or gas supply is damaged or unstable.

The cord, isolation, plug, safety valve, or ignition control is damaged.

Coils, igniters, flue pipes, burners, flame sensors, air handlers, dampers, HVAC filters, vents, outdoor units, or condensate drains are blocked with dust or debris.

Bearings, belts, valves, registers, leveling feet, controllers, or other parts require replacement.
Working with us, you do not have to stress about anything. Our professionals provide Heating Repair in Fallbrook, CA at the highest quality level. Their skills and knowledge are outstanding and constantly developing. Our team has regular training to raise their qualification and get licenses for serving luxury and the latest appliances. We reanimate any commercial or household heater of any brand and model fluently. Plus, we back up our labor with a 90-day warranty, and the details we use with a 1-year one.
You also never have to wait long before your heater gets back to normal. Our perfectly organized team arranges the quickest Fallbrook Heating Repairs. In an absolute majority of orders, we finish your task the same day you apply. You can also pick any other suitable moment as we are flexible about timing. Thus, if you need us during non-working days or hours, you can also rely on us. In such cases, the technician sets off to your address for just a little additional payment.
Talking about the financial aspect of the Heating Repair in Fallbrook, CA we provide, we always have the best deals. Our rates are the most affordable and reasonable, so you pay only for the brilliant result you get. For returning customers the price is 15% lower! It is also $30 off for veterans and seniors and $25 off for booking online. With us, you get the most cost-effective solutions. We are clear about all the expenses for the repair and about the‌ condition of your appliance. And you can find out an approximate cost of the work beforehand by just calling us.
If we indicate that the work costs more than buying a new item, we honestly recommend you a replacement. And if we can provide you with a safe and quick solution by phone instruction, we pick this timesaving option. In any case, we offer only the most rational and efficient Fallbrook Heating Repairs. And you have an opportunity to clarify the situation even before we arrive. Our friendly and polite specialists conduct free consultations and answer any questions. To find the reason for the breakage and the way to fix it, we also offer remote diagnostics.
The effectiveness of work, the best attitude, and brilliant results are the main features of a reliable company. And we have all of those. And even more! The most honest estimation of our Heating Repair in Fallbrook, CA is the opinion of our customers. And they give us tons of positive feedback and post lots of 5-star reviews on the net. They recommend us to friends and return to our company to get the best services for other units too.
If you are looking for the best Fallbrook Heating Repair and Service, just apply to us. Appliance Service Center provides the most effective ways out of any situation. Our prices are the fairest, the quality is flawless, and the speed is the highest. Just call us or place an online application on our website. Your heater will perform perfectly for a long if we care about it!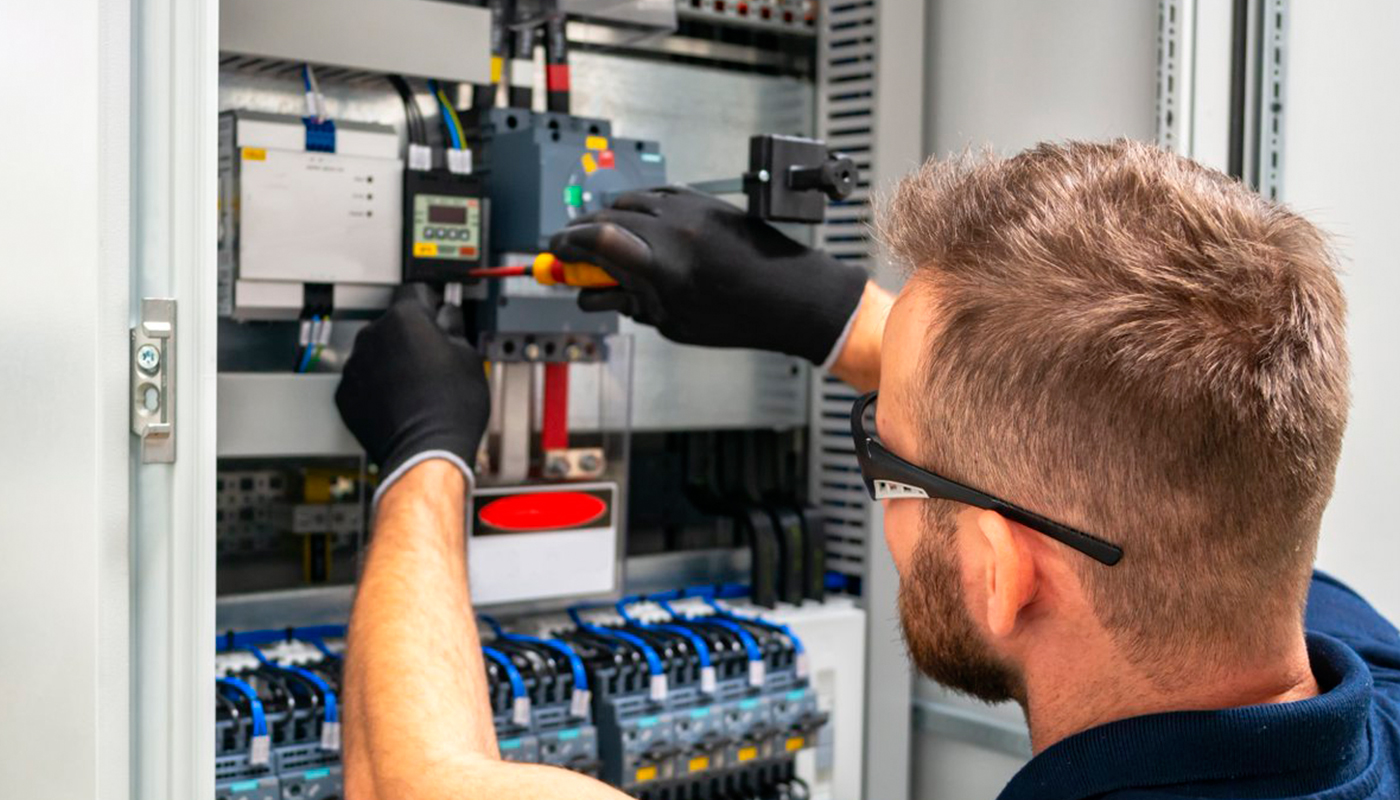 We use only professional equipment and tools, original spare parts, and high-quality consumables. Our technicians have 20 years of experience working with all types of household appliances from well-known brands. Specialists constantly improve their skills to provide you with high-quality services.
Frequently Asked Questions
Do you have any questions you would like to ask us? We recommend reading the answers to the most frequently asked questions first. If you don't find the information you need here, give us a call.