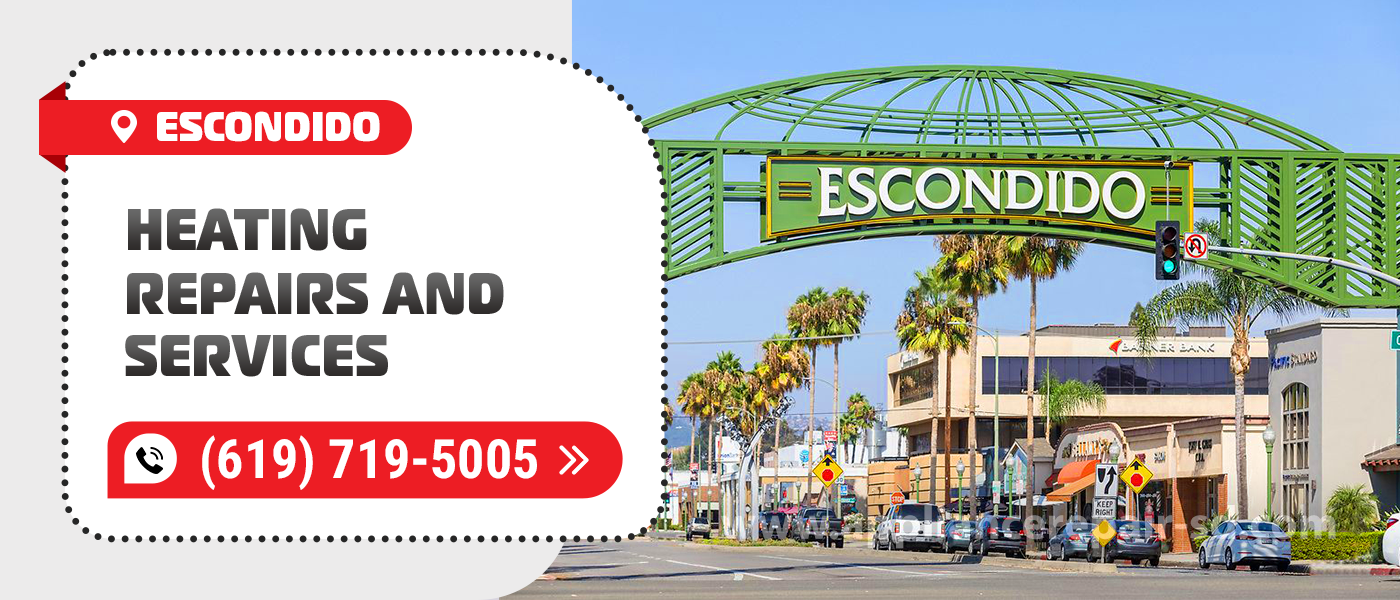 Heating Repair in Escondido
The climate in our home, at work, or in public places defines our mood, health, and productivity. Thus, heaters are essential appliances that save us from cold, chill, and discomfort. And the same is why, if they work wrong, you cannot ignore such a situation. To get the best Heating Repair in Escondido, CA, you need to apply to a reliable company. Appliance Service Center is exactly a match if you need top-quality services at favorable prices and the shortest terms.
Heaters require proper care, as units that deal with high temperatures and, sometimes, gas. Wrong usage, lack of maintenance, and other reasons often lead to breakages and dangerous situations. Thus, the best first action if this appliance behaves wrong is to get advice from a specialist. With us, you can anytime request a free consultation and clarify any needed information. We also offer a remote diagnostic. It is free if you apply to us for Escondido Heating Repair. This way, we quickly find the reason for the breakage and announce the approximate cost of work.
Do not hesitate to contact us even if the problem seems to be not serious. Any small issue may cause a serious breakage if you ignore it. Here is the list of the most common troubles that happen to heaters.
The appliance goes on and off repeatedly, shuts off abruptly, runs without stop, or cannot turn on or off.

The heater is working but does not make the room warmer.

It heats too slowly, insufficiently, or unevenly.

The unit makes out an electrical, burning, or gas smell.

Dirty, obstructed, or clogged condensate drain, air handler, flue pipe, vents, flame sensors, valves, coils, burners, dampers, filters, outdoor unit, ignitions, etc.

It makes the air humid or smell filthy.

When the heater is working, it makes too much noise (vibrating, buzzing, humming, gurgling, knocking, hissing, clicking, squealing, thumping, grinding, etc.). 

The ductwork is damaged, obstructed, or leaking.

The gas supply is disrupted because of a spoiled pilot light, ignition control, gas line, or safety valve.

The heat transfer liquid is leaking. 

You cannot use the control panel, as it malfunctions and controllers do not respond.

The information screen or display board shows an error or is not glowing.

Buttons, touchpads, knobs, switchers, bearings, belts, leveling feet, wheels, fan blades, baffles, reversing or gas valves, registers, or other details require replacement.

The airflow from the register or air vent is too weak or not going out.

The limit switch, heating element, heat pump, fan motor, compressor contactor, thermostat, evaporator/condenser coils, sensors, or other part functions wrong.
In some cases, we cannot recommend our services. And the reason for that is our honesty with each client. We offer the most cost-effective Heating Repair in Escondido, CA. If we indicate that your item is beyond the repair or it is not rational financially, we clearly tell you. Our team provides the most efficient services, so we never waste your time and money! We have affordable prices and can adjust to any budget. In some cases, we can help you even without arriving, giving a few simple instructions. 
In any case, you get the best deal with us. We report all the expenses and have no hidden fees. Plus, we have discounts for veterans, seniors, online booking, and returning clients.
Our company provides the best Escondido Heating Repairs since 2001. This experience and constant development let us deal with breakages of any complexity. Our technicians regularly raise their qualifications, undergo training, and get licenses for dealing with luxury and the latest appliances. Thus, they easily cope with household and commercial heaters of all types, brands, and models. Our team reaches the highest quality in everything they do due to perfectly refined skills and outstanding knowledge.
We are responsible for everything we do, so we aim for the best results in all aspects. It includes the tools and details we use for Heating Repair in Escondido, CA. Arriving to you, our specialists have all the needed equipment and materials to deal with any procedure neatly, and precisely. Most often services require the replacement of some details. And we have a vast choice of them in our stock. Thus, we pick perfectly fitting original or alternative parts for any unit and budget. 
We back up our labor with a 90-day guarantee and details – with a 1-year one. So, your heater will perform smoothly for a long, and you will not worry about its condition.
We can confidently claim our reliability because our clients trust us. They appreciate our professionalism, client focus, and friendly attitude. Thus, after applying to us for the first time, most customers return to fix other appliances too. You can see tons of positive reviews about our Escondido Heating Repair on the net. Our clients are absolutely satisfied with the services they get from us, so also recommend us to other people.
We adjust to any requirements to provide the best Heating Repair in Escondido, CA in the most comfortable way. Usually, people want to get their electronics functioning properly again as soon as possible. Especially, heaters. And we resolve any tasks in the quickest possible way. In over 90% of orders, we reanimate your unit the same day you apply. To get the result even sooner, you can also request an urgent arrival at any moment. The cost of it is just slightly more but you get an instant solution even during non-working days and hours.
Appliance Service Center knows how to make clients get what they want. With over 20 years of dealing with breakages of any complexity, we can resolve anything! Our stress-resistant and polite team provides top-quality Escondido Heating Repair and Service in the swiftest way. All you need to do is just call us or place your application on our website. We find the most effective solution in any situation and offer the fairest prices.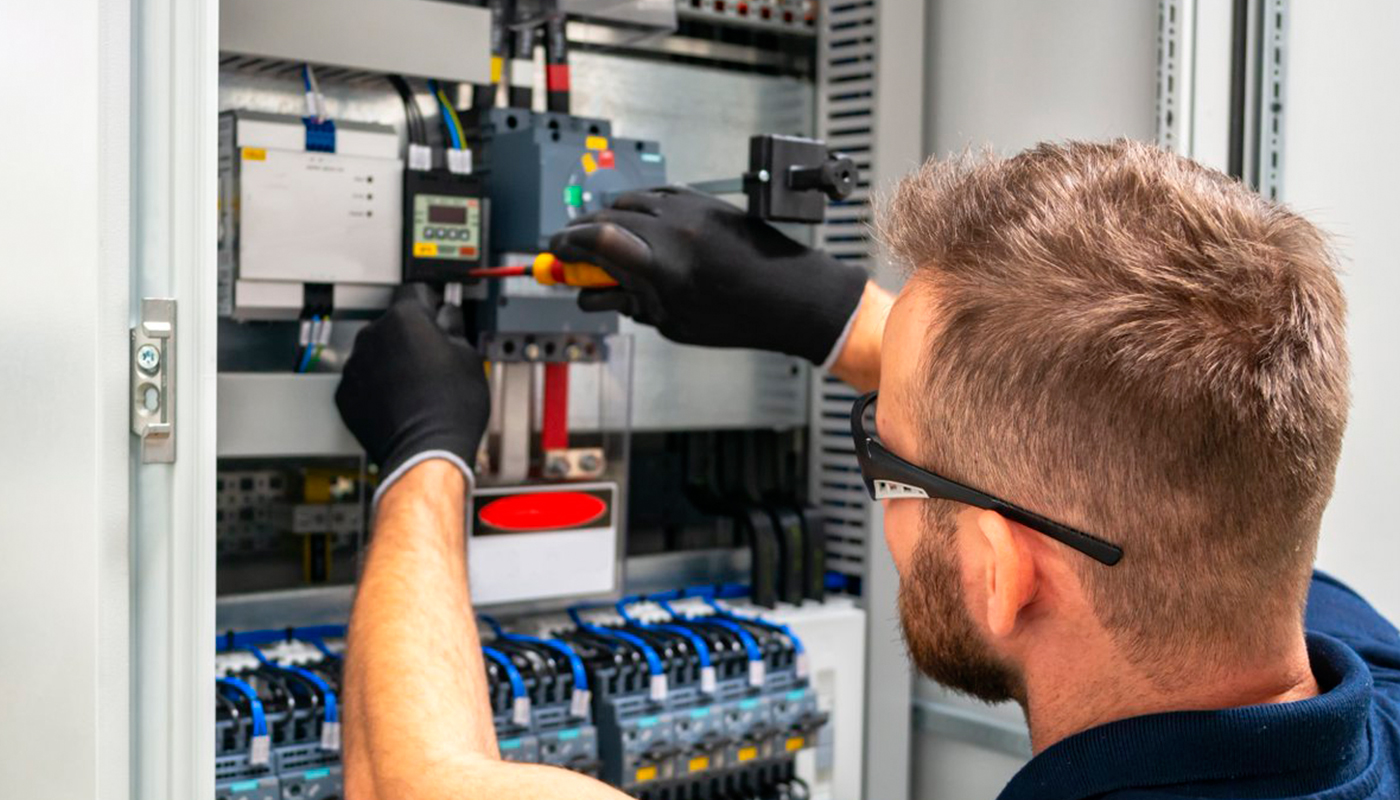 We use only professional equipment and tools, original spare parts, and high-quality consumables. Our technicians have 20 years of experience working with all types of household appliances from well-known brands. Specialists constantly improve their skills to provide you with high-quality services.
Frequently Asked Questions
Do you have any questions you would like to ask us? We recommend reading the answers to the most frequently asked questions first. If you don't find the information you need here, give us a call.