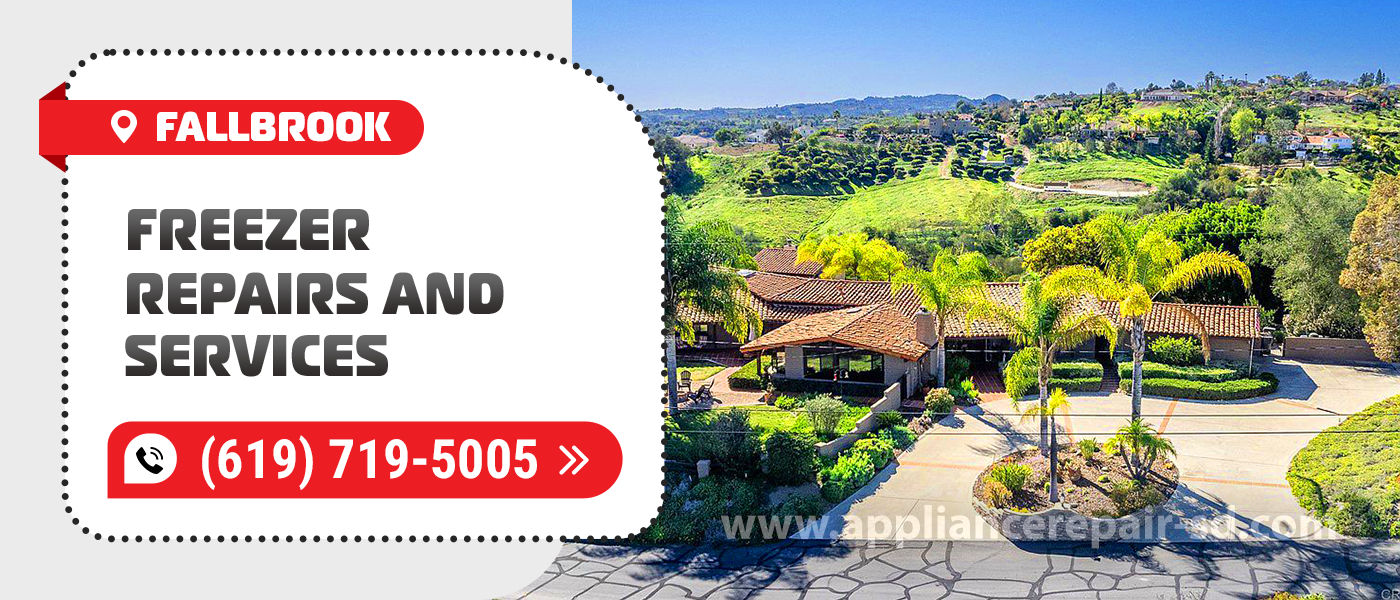 Freezer Repair in Fallbrook
Each flat, supermarket, or restaurant needs to store various products. They require different conditions, and for the longest saving meat, vegetables, or ice cream, we cannot cope without a freezer. And what terrible trouble when it suddenly breaks down! But do not hurry to panic. Just apply to Appliance Service Center and any issues vanish in the shortest term. We offer the most affordable prices for Freezer Repair in Fallbrook, CA of the highest quality.
Unfortunately, people rarely pay proper attention to the condition of their electronics. And with us, you can get the most effective maintenance services to avoid most breakages. Our friendly staff is always ready to consult you on any questions about your freezer for free. And if you already notice any unpleasant symptoms, we swiftly find the most effective solution. Here are the most common signs that you should apply to us for Fallbrook Freezer Repair.
It stopped freezing at all.

It freezes too much, insufficiently, or unevenly.

The self-defrost function fails.

It has failed defrost heater, defrost timer, thermostat, vents, icemakers, evaporator, compressor relay, compressor motor, condenser coils, relay switch, condenser fan, evaporator fan, overload protector, or another part.

The ice or snow-like accumulation covers the walls, coils, or products in the freezer.

You cannot turn the unit on or off, it shuts off itself, or it goes on and off repeatedly.

The freezer smells filthy inside.

Troubles with the control module (it requires recalibration, the controllers do not respond or have a loose connection, or the screen shows an error/is blank).

The door, body surfaces, or shelves are damaged.

The inner or outer lights are flickering or not glowing.

The freezer is squealing, buzzing, bubbling, humming, grinding, thumping, knocking, or making other unusual noises. 

The condenser or evaporative coils are obstructed with dust or ice, and the drain tube, defrost drainer, or drain pan is choked.

The refrigerating coolant or water is leaking or dripping.

The door cannot normally latch, close, or open (owing to damaged latches, hooks, interlocks, lid switches, gaskets, hinges, springs, or joints).

Unstable or disrupted electricity supply.

The hose, pipes, compressor mounts, belts, leveling feet, seals, bearings, wires, plugs, buttons, knobs, switches, handles, water inlet valves, fuses, or other worn-off or damaged details require replacement.
You can request a remote diagnostic and explain what makes you worry, so we quickly find the reason for the breakage. This way, our specialists define the best way to make your freezer back to normal. We announce the approximate cost of the needed work beforehand unless it is not advisable. If it costs more than getting a new item or yours is beyond repair, we rather recommend you a replacement. Honesty and effectiveness are our distinctive features.
Once you apply to us, you will never worry about your appliances again. Our customers return to us as they get everything they expect. And even more! Our team is the most friendly, proficient, and responsible. And it always means flawless results of work and the most comfortable conditions for each client. You can see numerous positive reviews on our Google page that prove that we provide the best Freezer Repair in Fallbrook, CA! Our customers recommend us to others without any hesitation.
It is pretty clear that a reliable company, which gained the trust of hundreds of people, should offer the greatest services. First of all, it is about the quality of each procedure they conduct. 
In our case, the highest quality of all Fallbrook Freezer Repairs is a must. Our team consists of the most qualified, skilled, and attentive professionals. They have over 20 years of experience in coping with issues of any complexity. Thus, they fluently reanimate freezers of all brands and models. They get training from the best manufacturers and have licenses for serving luxury and the latest items too. We find the most effective approach to any household and commercial appliance.
The experience and professionalism of our team affects also the management of all processes. We are perfectly organized and conveniently located, which decreases the time we spend dealing with orders. In over 90% of cases, your freezer performs like a brand new one the same day you apply. Having all the needed details in stock, we are ready for any situation. The same is why you can rely on us in emergencies too. Just inform us that you need us right now and we rush to your address immediately. We offer the quickest Freezer Repair in Fallbrook, CA at any moment of day and night!
When we finish with work, you have nothing more to stress about. Your room remains clean, as our team deals with anything tidily and dustless. We provide a long-term warranty for each Fallbrook Freezer Repair. It is 90 days for labor and 1 year for the used spare parts. Therefore, you can be sure of the long and proper performance of your appliance. Our specialists always pick perfectly fitting details and use the best tools, materials, and equipment. It ensures the most precise and durable result.
And what makes our customers pleasantly surprised is the most reasonable price for our Freezer Repair in Fallbrook, CA. Our rates are the fairest, as we are always honest with you. We report all the expenses, thus you never overpay or face any hidden fees. Our team offers only cost-effective solutions and never wastes your time and money in vain. We also have special deals, like a 15% discount for returning clients. If you book an order online, you pay $25 less. And we have a $30 discount for veterans and seniors.
It is easy and quick to get the most effective solution if your freezer behaves wrong. All you need to do is apply to Appliance Service Center through a phone call or our website. Since 2001, our company has been proving its reliability and client focus every day. Our team adjusts to any requirements to provide you with the best Fallbrook Freezer Repair and Service. With us, you get top-quality results quickly and at the most favorable price.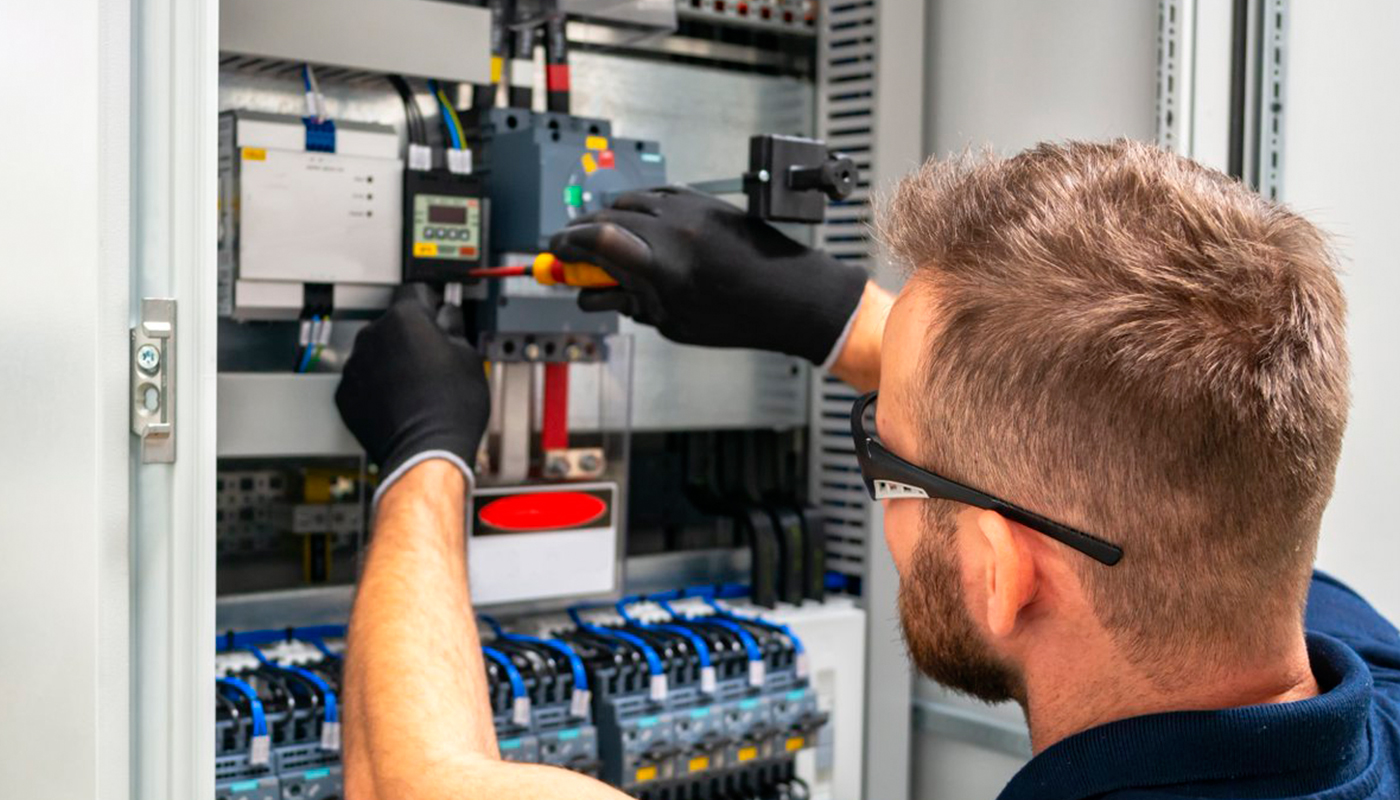 We use only professional equipment and tools, original spare parts, and high-quality consumables. Our technicians have 20 years of experience working with all types of household appliances from well-known brands. Specialists constantly improve their skills to provide you with high-quality services.
Frequently Asked Questions
Do you have any questions you would like to ask us? We recommend reading the answers to the most frequently asked questions first. If you don't find the information you need here, give us a call.