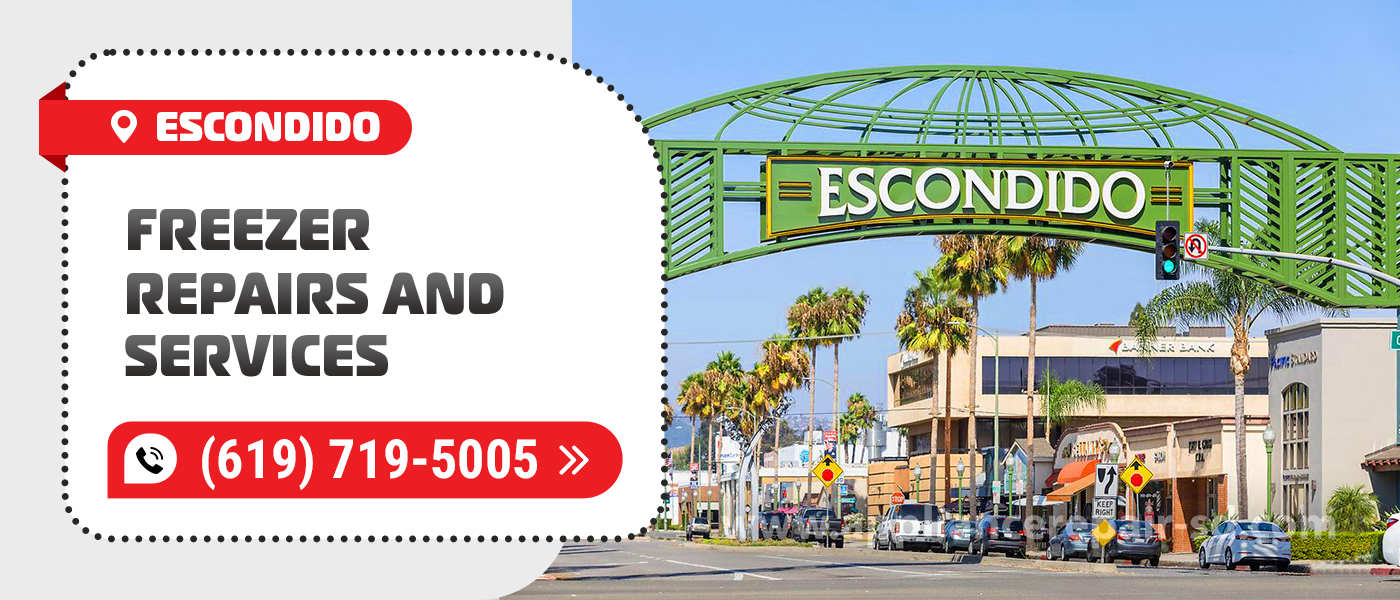 Freezer Repair in Escondido
A failed freezer is not just an appliance that does not work. It is also a huge risk to have spoiled goods, a puddle on the floor, or other troubles. Appliance Service Center knows how to prevent and eliminate any issues with your freezer quickly and effectively. We offer top-quality services at the most favorable prices. Any Freezer Repair in Escondido, CA we conduct is the most reliable and durable.
For any flat, store, or cafe, a freezer becomes a problem if it stops working properly. It is that unit that requires the swiftest possible fixing. And we are anytime ready to provide the best Escondido Freezer Repair in the shortest terms. In the absolute majority of orders, we make your item function perfectly again the same day you apply. As our local branch is open 24/7, you can also rely on us during days off and non-working hours. For urgent cases, the technician sets off to your place immediately for a small emergency fee.
Even in that case, the price of our work is affordable. We clearly report all the expenses, do you know what you pay for. Our company never overcharges or tricks our own customers. We know that after getting an efficient result for a reasonable price, you return to us with other issues too. Plus, the returning clients get a pleasant 15% discount. We also offer $25 off for online booking and $30 off to seniors and veterans. We have the best price for any Freezer Repair in Escondido, CA!
You can find out the approximate cost of fixing your freezer after a remote diagnostic or free consultation. These features help clarify the situation and detect what is the reason for the breakage. After that, we plan the most effective and suitable Escondido Freezer Repairs for you. In rare cases when the best advice is to get a replacement, we honestly let you know. Our team does not offer you services that are not recommendable or cost-effective. And if the solution is easy and safe, we can just quickly instruct you by phone!
All you need to do is to contact us and explain the situation. Here is the list of the most common malfunctions and breakages you may face with your freezer.
The unit is producing awkward noises, like vibrating, humming, buzzing, squealing, popping, grinding, gurgling, thumping, bubbling, knocking, etc.

The appliance does not freeze, or it has an improper temperature.

The self-defrost function is not working.

The door is not latching, closing tightly, or opening easily.

Damaged door gaskets, lid switches, interlocks, latches, springs, hinges, or joints.

You cannot turn the freezer on or off, it goes on and off repeatedly, or it turns off itself.

The appliance makes out a burning or electrical smell.

The defrost drainer or drain tube is choked.

Ice or snow buildup covers the inner walls, products, or evaporator/condenser coils.

Some of the details are worn off, lost, or damaged, like water inlet valves, compressor mounts, hoses, buttons, knobs, switches, handles, leveling feet, belts, fan blades, baffles, bearings, screws, etc.

Water is leaking or condensing under the appliance.

The refrigerating coolant is leaking, dripping, or requires refilling.

Malfunctioning hardware parts (evaporator or condenser fan, defrost heater or timer, overload protector, icemaker, compressor relay, compressor motor, relay switch, condenser or evaporator coils, fuse, vents, evaporator, thermostat, etc.).

The unit has a filthy smell inside.

Surfaces or shelves are cracked, dented, or scratched.

The inner or outer lights are going on and off or burned out.

The control panel works wrong: the controllers do not respond, the screen shows an error, or it is entirely failed.

Wires, isolation, or plug is damaged, so the electricity supply is unstable or ruined.
Our team can make any of them vanish quickly regardless of the complexity of the issue. We provide the top-quality Freezer Repair in Escondido, CA as we have the most skilled and responsible specialists. They know the structure and functioning of freezers of all brands and models, so nothing can puzzle them. To stay up-to-date and serve luxury and the latest units too, we have regular training and licensing. Our technicians have successfully reanimated tons of commercial and household units since 2001. 
Our team has the best professional equipment for any Escondido Freezer Repair. They use top-notch professional tools and materials for the most precise and neat procedures. Another important aspect is to pick perfectly fitting spare parts. We have a huge choice of original and alternative details in stock. Therefore, we take the most suitable ones for any appliance and budget. You can be sure of the smooth and durable performance of your unit after our work. Plus, we back up all our services with a long-term guarantee. It is 1 year for spare parts and 90 days for our labor.
Does that all sound too good to be true? You should not doubt that we offer the best Freezer Repair in Escondido, CA as it has proof. Our company successfully withstands competing with other service centers around, as we show decent results in comfortable conditions. Our clients trust all their electronics to our reliable hands and recommend the same to friends. You can visit our Google page and see a huge number of positive reviews from our customers there.
Having over 20 years of fixing and caring for various freezers, we certainly know how to do it perfectly. The Appliance Service Center team is the friendliest, the most responsible, and the most proficient. We conduct the swiftest Escondido Freezer Repair and Service of flawless quality. Just call us or place an online application to get your appliance to perform like a brand-new one shortly. With us, you get the best result at the fairest price!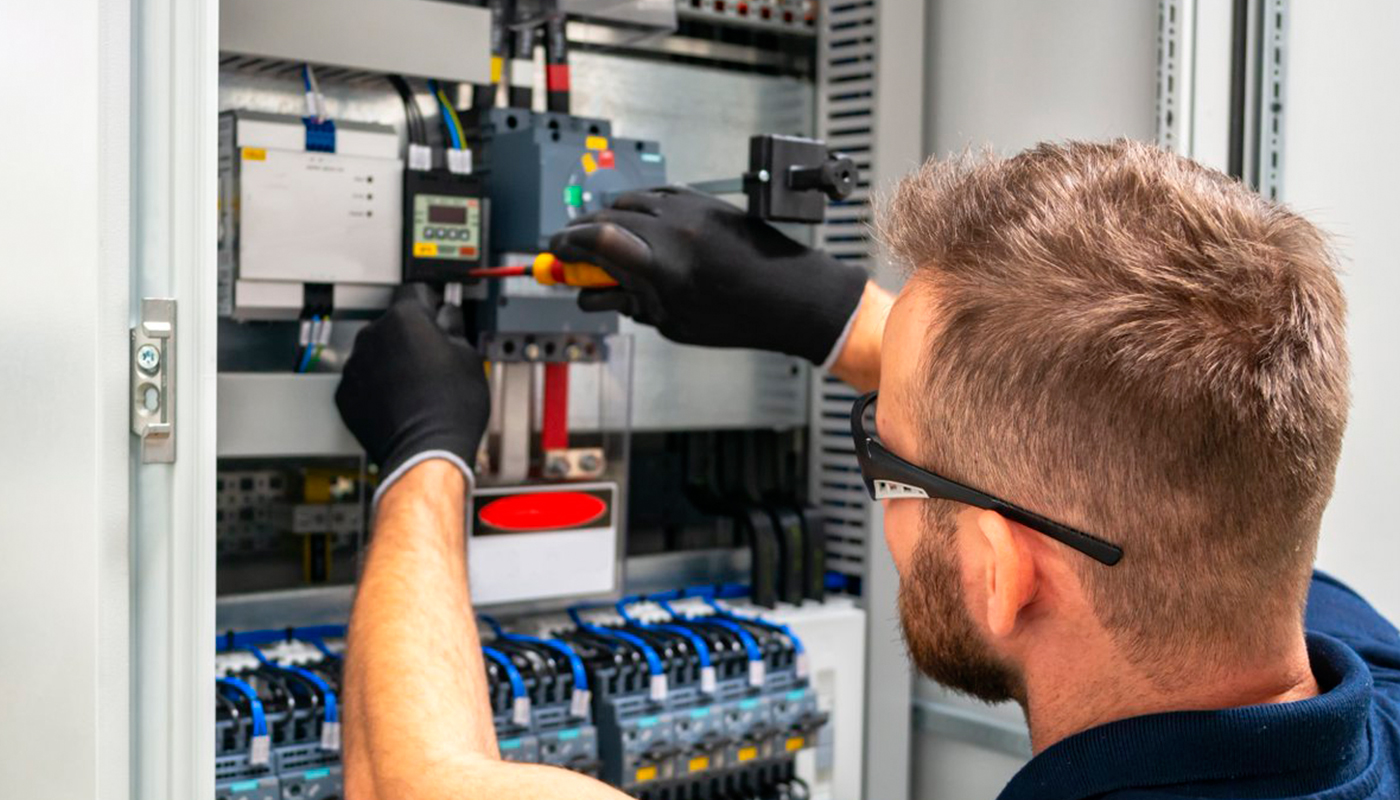 We use only professional equipment and tools, original spare parts, and high-quality consumables. Our technicians have 20 years of experience working with all types of household appliances from well-known brands. Specialists constantly improve their skills to provide you with high-quality services.
Frequently Asked Questions
Do you have any questions you would like to ask us? We recommend reading the answers to the most frequently asked questions first. If you don't find the information you need here, give us a call.