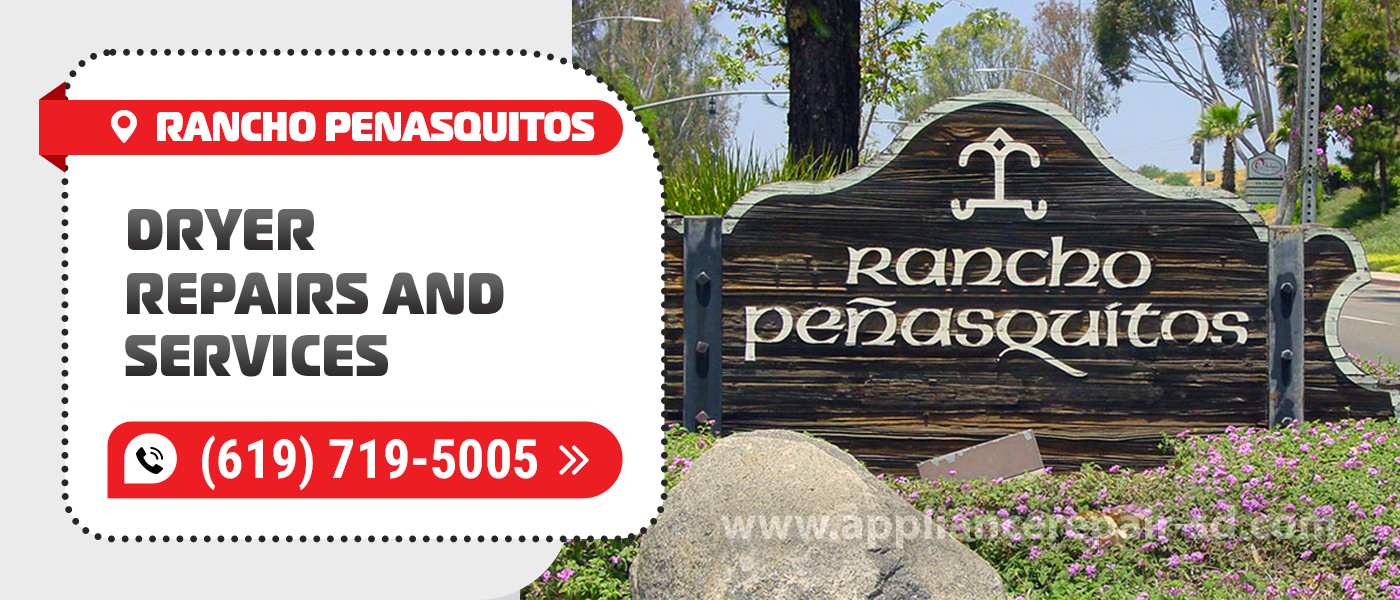 Dryer Repair in Rancho Penasquitos
Dryers have become popular because of their high functionality and ease of use. Among the most common causes of breakdowns, experienced Appliance Service Center technicians identify factory defects, power surges, or improper operation. In the event of a breakdown, the machine will be replaced or repaired under warranty by Dryer Repair in Rancho Penasquitos, CA if it hasn't already expired.
Our company has been in the business of repairing appliances since 2001. Our Rancho Penasquitos Dryer Repair specialists have over 20 years of experience.
Experts highlight several factors that can cause a dryer to fail
Improper operation
Here it is worth noting a whole set of aspects. First, people often overload the dryer with clothes. The characteristics of dryers always specify the maximum load for cotton clothes. Jeans, wool and synthetics weigh more, that is why the loading limit should be reduced. If you do not take this nuance into account, you will systematically overload the motor, drive belt or drum rollers, which will cause these components to malfunction. 
Also, you cannot put in the dryers too wet things (in which there is too much moisture). They are heavier (and here we come back to the first point) in addition, the machine will dry such things for too long, and this is fraught with overheating of the motor, the heating element or even the drum. If a breakdown does occur, contact a Dryer Repair in Rancho Penasquitos, CA professional for help.
Careless operation
This point is very similar to the previous one but has its own subtleties. In this case, we're talking abruptly slamming the door (the latch mechanism can break), pushing the buttons hard (the sensor or physical button gasket can fail). 
It is also extremely important to be careful when putting clothes into the drum. If you throw everything in at once, your closet items may get tangled (and even the blades won't help). If a lump forms in the drum, the load will be uneven. This will lead to imbalance and rapid wear and tear on the belt as well as the rollers. Rancho Penasquitos Dryer Repairs technicians will provide training on how to operate the dryer.
Poor maintenance 
Any (even the most expensive) dryer requires periodic maintenance. On condenser models, you must be sure to clean the dehumidification container. You also need to periodically clean the lint filter. If the design includes an outlet hose, it should also be periodically disconnected and flushed. Otherwise, your machine will be clogged with structural elements, which will cause malfunctions. You should only have it serviced by a trusted company and the professionals at Dryer Repair in Rancho Penasquitos, CA.
Natural wear and tear
Usually, this clause affects the dryer's outlet components: the condensate drains and drains the hose, and the pump to siphon off moisture. Also, over time, some parts of the motor can fail.
Factory defect
No one is immune from this cause at all. The machine can be delivered to you with all sorts of defects: the door closes badly, one of the sensors does not work, one or more controls do not respond to commands. In order to avoid such troubles, it is better to buy high-quality models from reputable manufacturers. In addition, when buying, you must be given a warranty.
When contacting the professionals of Rancho Penasquitos Dryer Repair, the customer saves a lot of time and money, because the master after diagnosis or repair at home or service with its own forces and transport will deliver technique to the workshop, where it will be repaired.
All breakdowns of dryers can be divided into two groups – electronic and purely mechanical. And in both cases, it is worth calling the master Dryer Repair in Rancho Penasquitos, CA for repairs – because the dryer acts as a complex unit, with electronic control. 
And that's why the repair itself involves not only the availability of new and original parts, which the master always has, but also a certain amount of experience, practical and theoretical. Not to mention a professional set of tools and equipment for diagnostics and repair.
In addition to this, officially working masters and valuing their reputation always give a warranty on the performed work. And it is obligatory to advise the user on the basics of correct use of technology. This ensures long and proper operation of the dryer.
Our Appliance Service Center for dryer repair works officially – this not only guarantees a properly performed diagnosis/repair, but it will also provide a warranty on all types of work. Plus, the workshops are always equipped with the necessary equipment for repairs and diagnostics, with new parts and original assemblies. Our Rancho Penasquitos Dryer Repair and Service technicians are highly experienced and perform repairs on all makes and models of dryer.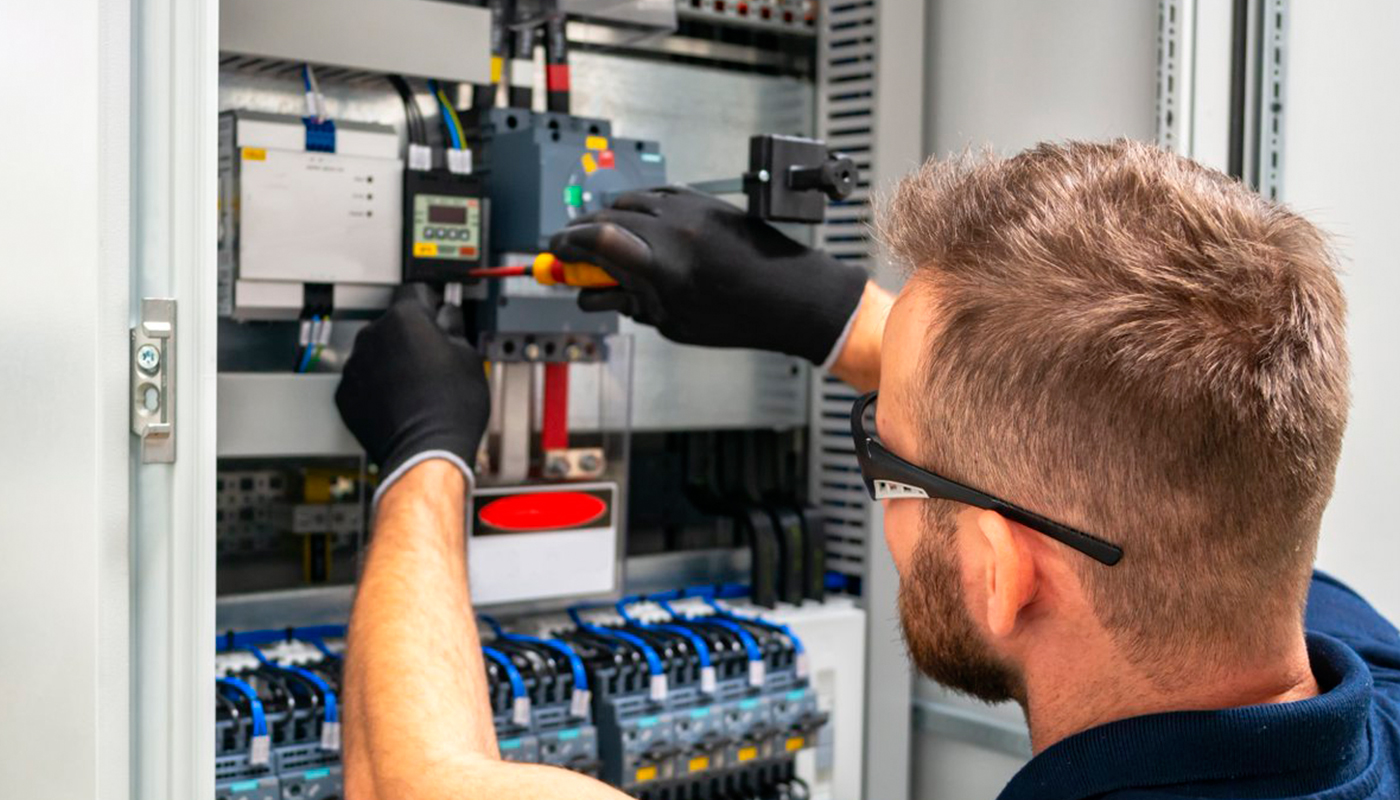 We use only professional equipment and tools, original spare parts, and high-quality consumables. Our technicians have 20 years of experience working with all types of household appliances from well-known brands. Specialists constantly improve their skills to provide you with high-quality services.
Frequently Asked Questions
Do you have any questions you would like to ask us? We recommend reading the answers to the most frequently asked questions first. If you don't find the information you need here, give us a call.