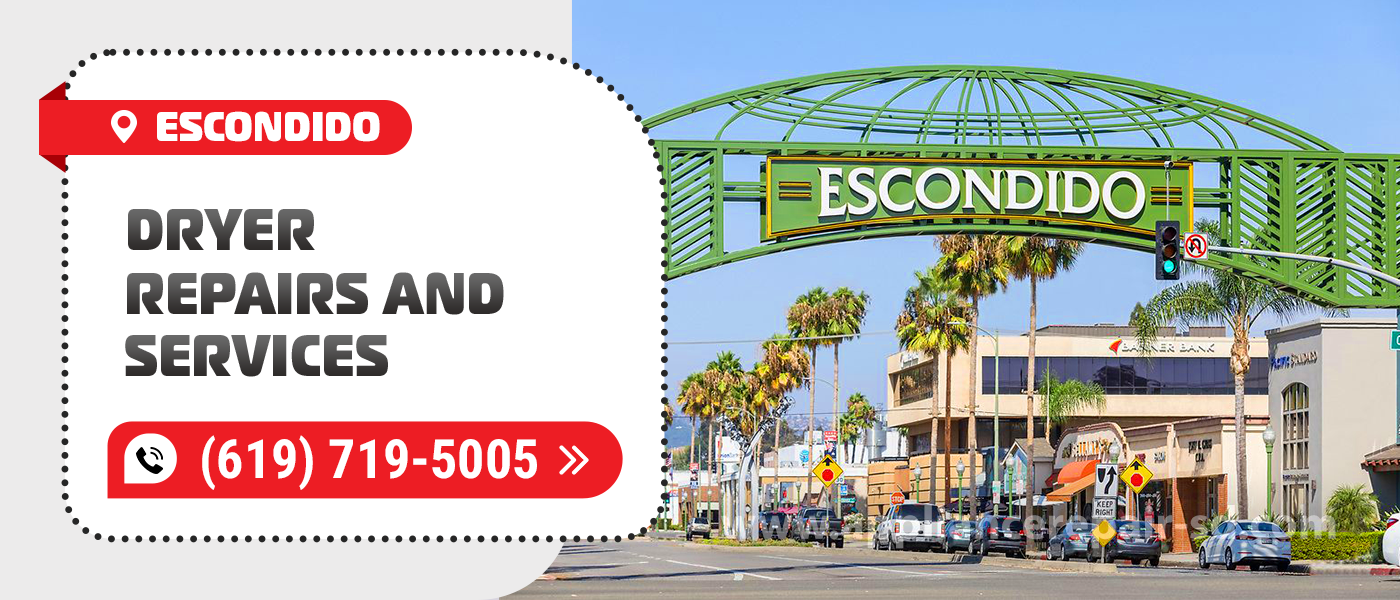 Dryer Repair in Escondido
Those people who apply to Appliance Service Center never stress about their failed electronics. Our clients know that we fix any breakages quickly and help prevent many malfunctions. Thus, if your dryer stopped behaving properly, we know what to do. With us, you get the best result at the most favorable price and the shortest terms. Our team provides the highest quality Dryer Repair in Escondido, CA in any situation!
The main purpose of having a dryer is to get clothes dry quickly and not to hang them around. It is more useful than may seem. Wet clothes make the humidity level higher and that is bad for our health. In any case, problems with this unit require the quickest solution. To find the best way to fix your dryer, you can get a free consultation and remote diagnostic from us. When you tell us what is wrong, we quickly find the reason for the breakage and how to eliminate it. After, we announce the approximate cost of such Escondido Dryer Repair, and you pick any suitable timing!
We claim to provide the quickest solutions, and we have a ground for that. Our company has numerous local branches in different areas, including Escondido. The convenient location and great management let us spend minimum time reaching any address. Thus, we complete over 90% of orders the same day we get an application. Our departments are open and available 24/7. Thus, we also offer urgent Dryer Repair in Escondido, CA. This is a feature for a little additional payment, which makes us rush to your address immediately. You can rely on us even during non-working days and hours.
There is one more reason why we work that quickly. Our technicians are fluent and proficient in all types of fixing work. They have over 20 years of experience and raise their qualification all the time. Our team provides top-quality Escondido Dryer Repairs to any commercial and household unit. They easily cope with dryers of any brand and model, regardless of how old or rare they are. We have licenses for serving luxury and the latest appliances too. Thus, you may be sure that your dryer is in reliable hands if you apply to us.
The skills and knowledge of our specialists are outstanding. There is no such issue they would not resolve. Here are some of the most common troubles you can face with your dryer.
Issues with hardware (thermal resistor, heating element/coils, cycling or high-limit thermostat, start switch, timer, motor, blower wheel, circuit or fuse breaker, etc.).

The drum/tub is not spinning, is misplaced, or is cracked.

Improper electricity or gas supply due to spoiled wiring, isolation, plug, gas supply valve, or pilot light.

The appliance does not heat (dry) clothes.

The clothes get damaged after drying.

It has too low or too high a temperature.

You cannot change any settings (temperature, time, mode, speed) as needed.

The control panel does not respond.

The screen is blank, shows an error message, or does not glow at all.

While the dryer is working, it produces loud weird noises, like vibrating, gurgling, grinding, hooting, squealing, humming, buzzing, thumping, rumbling, clicking, etc.

You notice a burning, gas, or electrical smell from your item.

Tube and clothes after drying have a filthy odor.

Some details are spoiled, worn off, or lost (leveling feet, belts, seals, drum support rollers, handles, connectors, switches, buttons, knobs, bearings, fan blades or baffles, duct, glides, etc.).

The body of the appliance heats too much.

It dries too long or non-stop, pauses itself, cannot start or complete the drying cycle, shuts off midway, or does not turn on at all.

The flashing lights are burned out.

Issues with closing, latching, or opening the door due to deformed or worn-off gaskets, joints, springs, hinges, latches, lid switches, or interlocks.

The door glass is cracked.

The exhaust vent, ducting system, moisture sensor strips, pipe, hose, or lint filter is dirty or obstructed.

The installation was incorrect.
In most of those and other cases, the solution is to fix or replace certain details. Thus, we pay much attention to picking the most suitable ones for each unit. Our team is equipped with all the needed details, tools, and materials when they arrive at your place. With the best professional tools and perfectly fitting details, we make your appliance run smoothly for a long. Our technicians provide the most durable and precise Dryer Repair in Escondido, CA. And surely, we solidify all our work with a long-term guarantee. It is 90 days for our labor and 1 year for spare parts.
The price of the needed details sometimes may be too high. In cases, when a rational decision is to buy a new dryer, we clearly inform you. If we detect it when arrive, we only take a small service fee and recommend the most suitable replacement. In any situation, we offer only cost-effective solutions. The rates for our Escondido Dryer Repair are the most reasonable and fair. You clearly know what you pay for and do not overpay for useless services. Moreover, we have pleasant discounts for our clients. They are $25 for online booking, $30 for seniors and veterans, and 15% for returning customers.
The clients who return to us are not single cases. Many people, who applied to our company, trust all their electronics to us too. They recommend us to friends and post numerous positive reviews on the net. Why so? Client focus, friendly attitude, responsibility, flexibility, and flawless results. We claim to provide the best Dryer Repair in Escondido, CA because our customers say so!
Since 2001, Appliance Service Center is getting better daily for you. Our team develops and stays up to date with all the newest technologies. Thus, we can be useful for you in any issue with your dryer. We always offer the most comfortable conditions and effective solutions. All you need to do is just call us or place an online order on our webpage. We provide the quickest top-quality Escondido Dryer Repair and Service at the most affordable prices.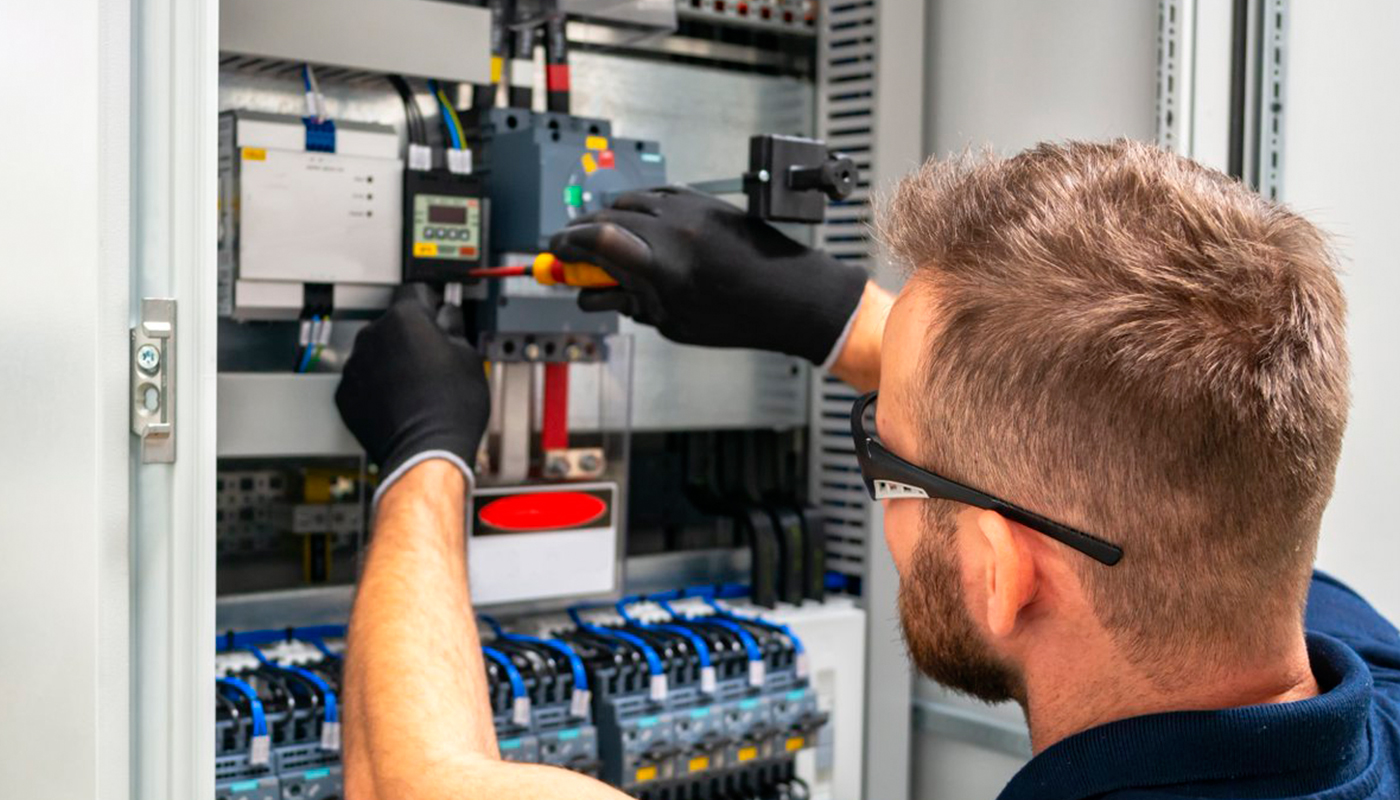 We use only professional equipment and tools, original spare parts, and high-quality consumables. Our technicians have 20 years of experience working with all types of household appliances from well-known brands. Specialists constantly improve their skills to provide you with high-quality services.
Frequently Asked Questions
Do you have any questions you would like to ask us? We recommend reading the answers to the most frequently asked questions first. If you don't find the information you need here, give us a call.