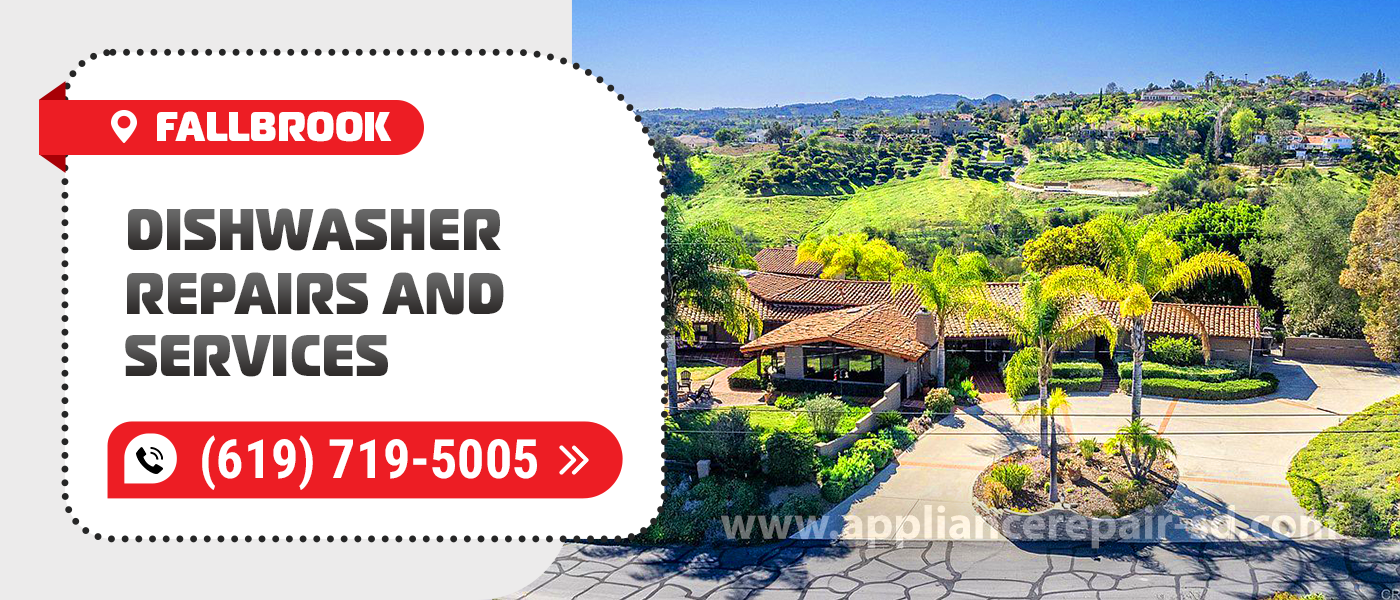 Dishwasher Repair in Fallbrook
People who have a dishwasher never want to deal with dishes by hand. And the importance of this appliance in public places, like cafes, is clear. But it may be pretty sensitive and fail because of various reasons. Lack of care, hard water, wrong detergent, voltage surges, and other factors affect it badly. To avoid or eliminate issues with your item, you can always rely on Appliance Service Center. We deal with any issues quickly and provide high-quality results in any situation. Our team provides the best Dishwasher Repair in Fallbrook, CA with the shortest terms and fairest prices.
If you want to get the best services, you should apply to a decent company. It may be hard to detect which one is trustworthy. Thus, we recommend you pay attention to the experience of the repair center and the opinion of its clients. In our case, the reliability has lots of proof! Since 2001, we successfully compete with other companies and provide tons of clients with the best Fallbrook Dishwasher Repair. You can see a vast number of positive reviews on our Google page. Our customers return to us and recommend our services to others!
There are many reasons why we claim that our Dishwasher Repair in Fallbrook, CA is the best. Principle one is the highest quality of each procedure we conduct. Our work is always flawless because of our complex approach. We keep developing and raising the skills of our team constantly. They have regular training and get licenses for coping with the latest and luxury appliances. Our technicians perfectly know the structure and functioning of household and commercial dishwashers of all types, brands, and models.
The next aspect of the highest quality is the usage of the best professional equipment and spare parts. Our team uses top-rank tools and materials to proceed with all Fallbrook Dishwasher Repairs accurately, tidily, and dustless. It is also essential to pick perfectly fitting details. We have all the needed parts from original and alternative manufacturers in stock. Using suitable details of decent quality, we make any dishwasher perform like a brand-new one for a long. 
Surely, we are in charge of our words and actions. Thus, we provide a long-term guarantee for everything we do. It is 1 year for details and 90 days for our labor.
Our company offers only effective Dishwasher Repair in Fallbrook, CA. One of the best ways to clarify the situation quickly is to get a free consultation or remote diagnostic. When you explain what bad signs you notice, we indicate why your dishwasher failed. The most common troubles with this appliance are…
It does not fill with water.

The water is filling non-stop.

The unit does not drain.

Water, electricity, or detergent supply is disrupted.

Buttons, knobs, switches, handles, wires, plugs, water inlet valves, float switches, inlet pipes, hoses, inner tubes, filters, cutlery baskets, holders, belts, bearings, flaps, leveling feet, or other details are worn-off, damaged, or lost.

Slide arm malfunctions, so racks do not roll out.

The appliance heats much while working.

The water line, filter, reservoir, hose, pipes, spray arm, or sump strainer is obstructed or blocked with grease or crumbs.

The dishwasher does not turn on or off.

The wash cycle takes too long, goes non-stop, pauses midway, or cannot start or complete.

Dishes remain dirty, oily, covered with food or foam, or wet.

The heating element, thermostat, motor, pump, timer, starter, or other hardware is out of order.

Water or foam is leaking outside and making a puddle under the unit.

Deformed latches, interlocks, lid switches, hinges, joints, springs, or gaskets do not let close, open, or latch the door properly.

Lamps are going on and off or are burned out.

The dishwasher is bubbling, knocking, clicking, squealing, humming, buzzing, grinding, thumping, gurgling, or making other weird noises or strong vibrations.

The control module requires recalibration.

The screen is blank or shows an error.

The controllers (touchpads, buttons, knobs, or switchers) have a loose connection or do not respond.
Any of those and other problems are easy for us to eliminate. Mostly, after consultation, we announce the approximate cost of the needed work, and you just pick the best time. But if the better solution is different, we always pick the most efficient and rational one. In those cases when your dishwasher is beyond repair or the work is not cost-effective, we are honest with you. In such a case, we rather recommend you a replacement. And if we can help with simple phone instructions, we will gladly do it for free! Still, the most common solution is to arrange our arrival.
We are flexible about timing and come to your place exactly when you need us. In over 90% of orders, we complete the Fallbrook Dishwasher Repair for you the same day you apply. We can also offer instant assistance at any time of day or night if your case is urgent. The specialist sets off within 15 minutes for a small emergency fee. With us, you never have to wait long! Our local department is open 24/7 and has perfect management and logistics.
While offering the highest speed, we also have the lowest prices. Our Dishwasher Repair in Fallbrook, CA is the most affordable and reasonable-priced. We clearly report the condition of your unit and the expenses of fixing it. Thus, you always know what you pay for. We surely never offer repair which costs more than getting a new appliance. We also have some pleasant deals! It means a 15% discount for returning clients and a $30 discount for seniors and veterans. For online booking, the price is $25 lower.
Are looking for the quickest and most effective solution for your dishwasher? There is no better option than applying to Appliance Service Center! With over 20 years of experience, our proficient and responsible team makes any troubles vanish in minutes. We provide the highest quality Fallbrook Dishwasher Repair and Service at the most affordable price. Just call us or place an online application and your electronics will perform like a brand-new one soon.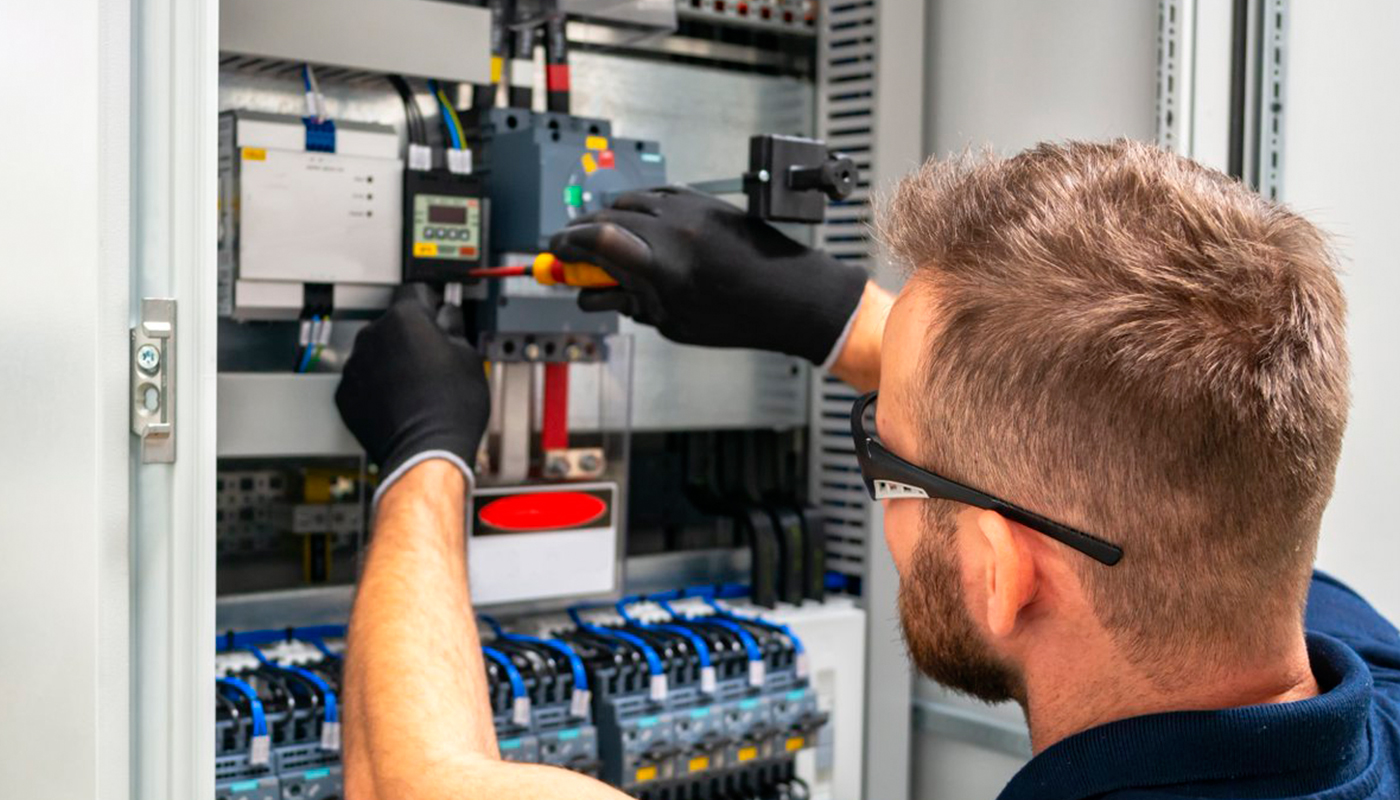 We use only professional equipment and tools, original spare parts, and high-quality consumables. Our technicians have 20 years of experience working with all types of household appliances from well-known brands. Specialists constantly improve their skills to provide you with high-quality services.
Frequently Asked Questions
Do you have any questions you would like to ask us? We recommend reading the answers to the most frequently asked questions first. If you don't find the information you need here, give us a call.