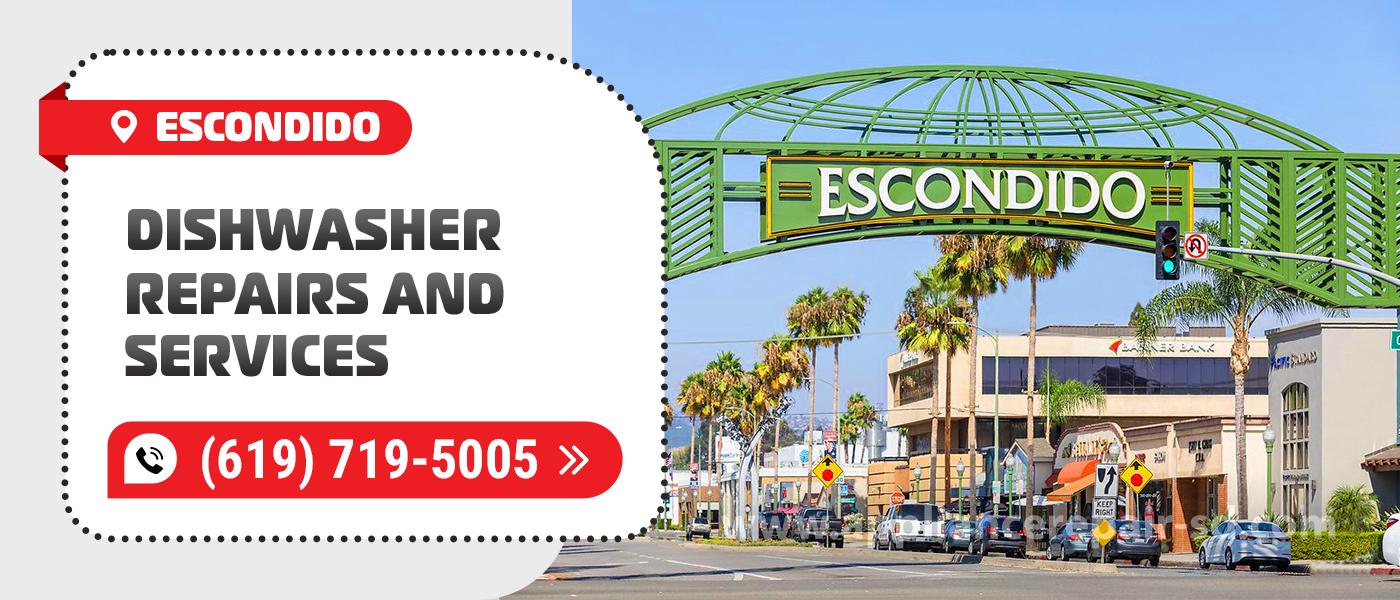 Dishwasher Repair in Escondido
A pile of dirty dishes, glasses, and pots is an unpleasant thing. And it is even more stressful if your dishwasher failed. But do not hurry to panic, as you get a swift and effective solution if apply to Appliance Service Center. Our company successfully deals with breakages of any complexity since 2001. We know for sure how to make your item function properly again and help you avoid breakages in the future. With us, you get the quickest high-quality Dishwasher Repair in Escondido, CA at the most favorable price.
A dishwasher is a pretty delicate appliance, which requires regular maintenance and cleaning. It may fail even because of hard water, so it is essential to pay proper attention to its condition. If you notice that something is wrong with it, you can anytime get a free consultation with our specialists. We also offer a remote diagnostic, which is free for those who apply to us for Escondido Dishwasher Repair. These options let us quickly detect the reason for the malfunction and find the most effective solution. We announce the approximate cost of the needed work beforehand.
To be maximum useful for you, we are always honest. Thus, if we realize that the repair is not advisable or cost-effective, we honestly let you know. We do not offer you our services if we see that the item soon totally breaks down. The same honest we are about expenses on fixing your unit. Our prices for Dishwasher Repair in Escondido, CA are the most affordable and fair. We have no hidden fees and clearly report what you pay for. Thus, you get the best result at a reasonable price. Plus, it is $30 lower for veterans and seniors, and $25 lower for online booking. The returning clients get a 15% discount!
A pleasant price is not the only reason why our customers come back to us. They always get the friendliest attitude, brilliant results, and comfortable conditions. Thus, they confidently trust all electronics to us and recommend the same to other people. You can see a huge number of 5-star reviews about our Escondido Dishwasher Repairs on the net. That is the most unbiased indicator of our work. To do our job always great, our company and our team develop constantly.
Our technicians are licensed for serving luxury and the latest appliances. Their amazing skills and knowledge are always growing. As their qualification is the highest and up to date, they deal with breakages of any complexity. Our specialists fluently reanimate commercial and household dishwashers of any brand and model. With us, you always get the most high-quality Dishwasher Repair in Escondido, CA! As we are in charge of our words and actions, you get a long-term guarantee when we finish. It is 90 days for our labor and 1 year for spare parts.
The spare parts are another important aspect of any repair. Their quality determines how long and smoothly will your dishwasher perform. We gathered the best original and alternative details in stock, so pick perfectly fitting ones for each item. Our team also uses the best professional tools, equipment, and materials for all procedures. Thus, our Escondido Dishwasher Repair is always quick, precise, and neat. No matter what the issue happens, our team resolves anything in the best way.
There are many various problems that owners of dishwashers may face. Here are the most common troubles, and you should pay attention even to the minor ones!
The sump strainer, spray arm, pipes, hose, or filter is dirty or blocked.

Troublesome hardware (heating element, timer, motor, pump, thermostat, etc.).

The dishwasher turns off itself, stops midway, washes too long or non-stop, cannot start or complete the wash cycle, or does not turn on.

The electricity supply is unstable or disrupted due to damaged wiring or plug.

Dishes and utensils remain wet, oily, dirty, or covered with pieces of food or detergent.

The appliance cannot fill in the water or fills it endlessly.

It does not drain properly, so the tub is wet, has mold, or smells filthy.

The door has its springs, joints, latches, hinges, gaskets, lid switches, or interlocks deformed, so cannot close, open, or latch properly.

The body or door surface is damaged.

The dishwasher is vibrating, gurgling, humming, squealing, thumping, grinding, buzzing, clicking, or making other weird noises.

It produces a burning or electrical smell.

Lost, worn-off, or spoiled parts (knobs, buttons, switches, hoses, pipes, handles, leveling feet, belts, bearings, cutlery baskets, holders, slide arms, filters, float switches, water inlet valves, etc.).

The light indicators or lamps are blinking or do not shine.

The control module fails, so you cannot control your appliance and set the needed temperature, time, or mode.

The body of the dishwasher gets extremely hot when it is working.

The detergent is not supplied to the tub.

A puddle of water or foam appears under the appliance.
We make any of those and other issues vanish really quickly. In over 90% of orders, we make your appliance back to normal the same day you apply. We offer the swiftest Dishwasher Repair in Escondido, CA as we are always available and close to you. Our office is open round the clock, which means that you can also rely on us in emergencies too. This option costs slightly more, but the technician departs at your address within 15 minutes as we get your request. 
If you are looking for the most reliable assistant for your dishwasher – Appliance Service Center is what you need! We have over 20 years of experience in providing high-quality services for various electronics. Our team consists of the most responsible and proficient specialists, who are always ready to help you. Just call us or place an online application on our website to get the quickest callback. We always conduct the most effective Escondido Dishwasher Repair and Service at the best price and in the shortest terms.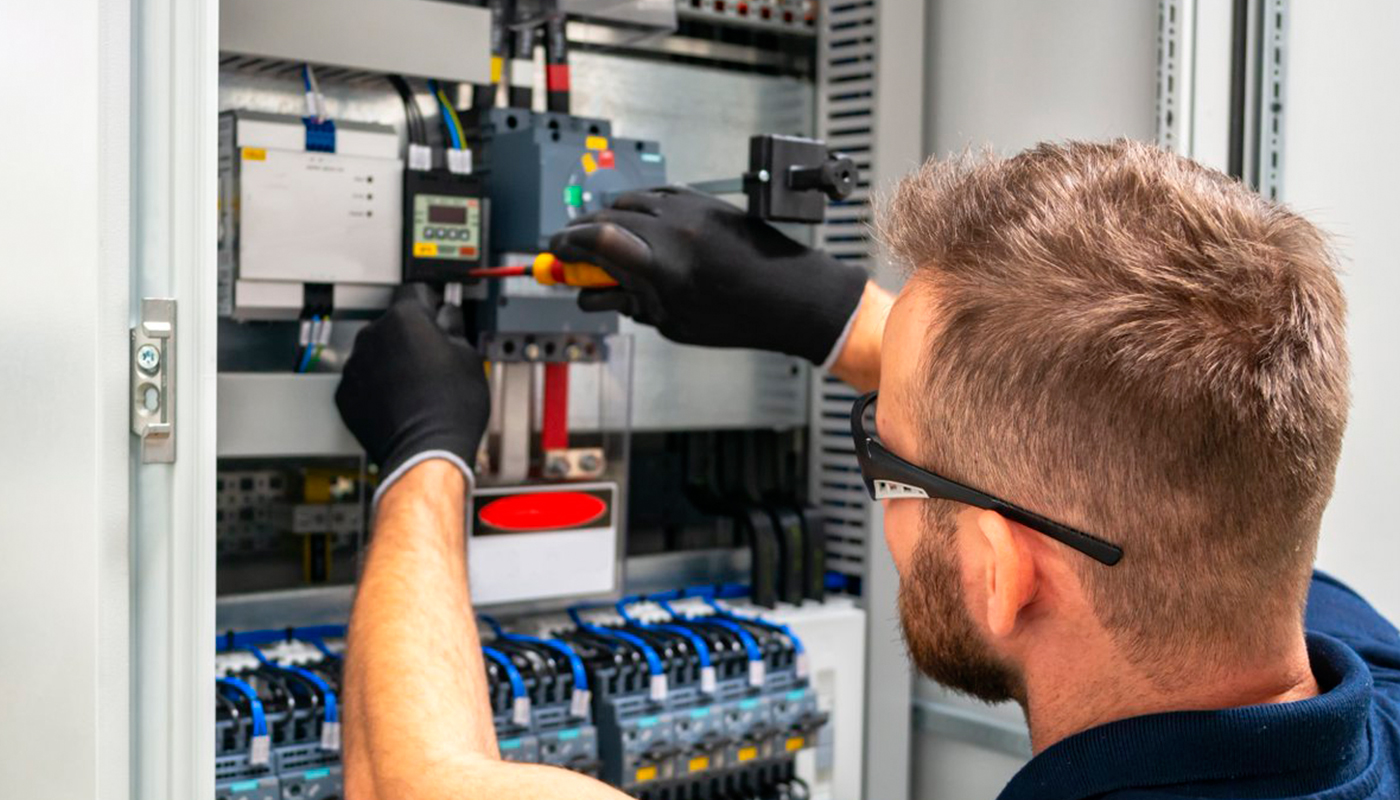 We use only professional equipment and tools, original spare parts, and high-quality consumables. Our technicians have 20 years of experience working with all types of household appliances from well-known brands. Specialists constantly improve their skills to provide you with high-quality services.
Frequently Asked Questions
Do you have any questions you would like to ask us? We recommend reading the answers to the most frequently asked questions first. If you don't find the information you need here, give us a call.