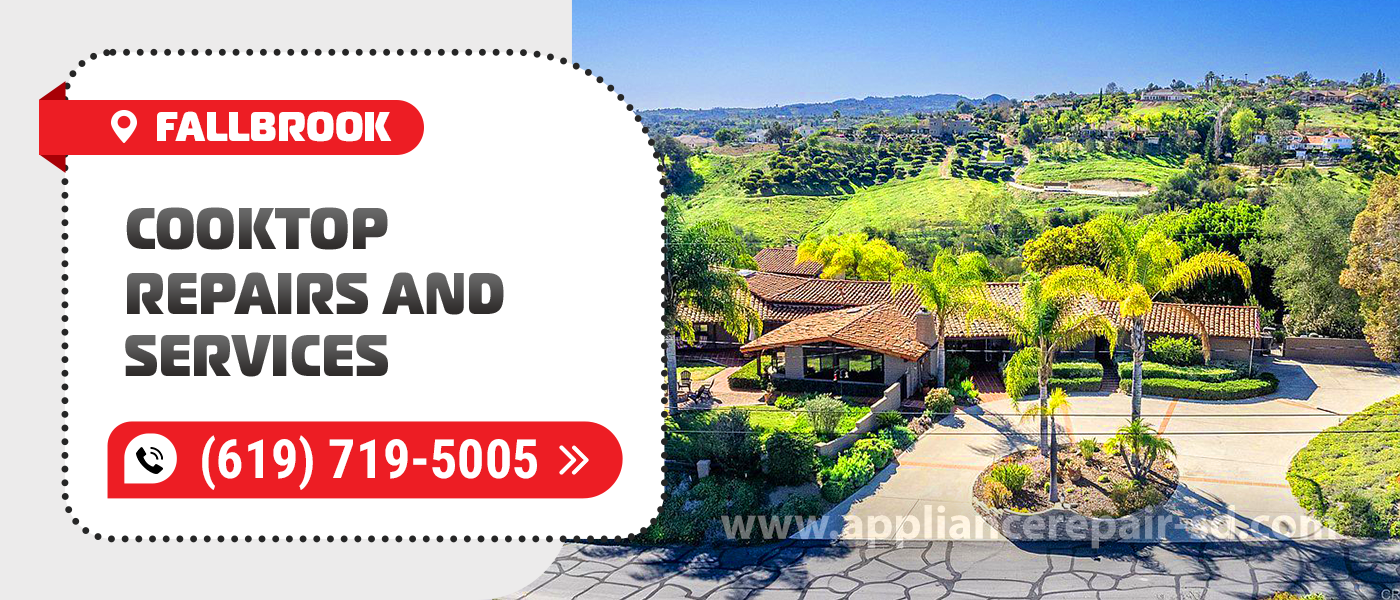 Cooktop Repair in Fallbrook
Clients of Appliance Service Center never stress if their cooktop fails. They know that if they just make one call, the issue will vanish soon. Our specialists resolve any issues in the most comfortable way for each customer for over 20 years so far. We provide high-quality services and care for the long and proper functioning of your electronics. If you are looking for the best Cooktop Repair in Fallbrook, CA at the fairest price, just contact us anytime!
You can get the best result only if you apply to a reliable service provider. And each company claims to be such one. But without proof, that means nothing. In our case, we have many reasons why our customers trust us.
EXPERIENCE
Our company started its activity in 2001. This extended term shows not only vast experience. In conditions of constant competition, we successfully develop and open local branches in different areas. All this time we raise our qualifications and learn out the wishes of clients. Our specialists are licensed for dealing with any appliances, including luxury and the latest ones. They regularly undergo training to stay up-to-date and maximum useful for you. Thus, our customers are always satisfied with the Fallbrook Cooktop Repair we provide and recommend us to other people.
QUALITY
Our team provides the most high-quality Cooktop Repair in Fallbrook, CA. The reason for that is the responsibility of our technicians and their professional and caring attitude. Their skills are perfectly refined, so they conduct any work neatly and accurately. To boost this result, our specialists have any needed tools, equipment, and materials from the best manufacturers. And, surely, we use only top-rank spare parts to ensure the perfect fitting and smooth performance of your cooktop. For all of them, we provide a 1-year warranty. Plus, we back up our labor with a 90-day guarantee.
You may be sure of getting the best result if you apply to us for Fallbrook Cooktop Repairs. Our proficient technicians find the most effective approach to any appliance. They have successfully reanimated and served tons of commercial and household cooktops of all brands and models. They know the construction and functioning of these appliances perfectly. Thus, each procedure finishes with a perfect and high-quality result. Our customers prove it in numerous positive reviews on our Google page. Their opinion is the most significant indicator of our reliability.
FLEXIBLE TIMING
As a decent company, we cannot let you have your cooktop failed for a long. We aim to complete any Cooktop Repair in Fallbrook, CA as soon as possible. Thus, in over 90% of cases, your appliance runs like a clock again the same day you apply. Of course, you can pick any suitable moment when you want us to arrive. Right now? Late at night? During the day off? Not a problem! If you request an urgent arrival, we rush to your address within 15 minutes. This option costs slightly more but means that you get an instant solution! Our local department is 24/7 ready to lend you a helping hand.
REASONABLE PRICES
Our rates are the most reasonable and clear. We let you know what you pay for, and you see the brilliant result of your investment. We do not overcharge or offer useless services. Our aim is to help you in the most comfortable way. Thus, our company provides the most affordable Fallbrook Cooktop Repair. A low price for a brilliant result is one of the reasons why our customers trust all their electronics to us. And they get a 15% discount when applying to us again! Plus, we have a $25 discount for online booking and a $30 discount for seniors and veterans.
Do you have any questions? Or maybe you are ready to apply for the most effective Cooktop Repair in Fallbrook, CA? The most convenient way to make things clear and plan the best solution is to call us first. We offer free consultation and remote diagnostics. Analyzing the situation, our specialists quickly indicate what is the reason for the breakage. It lets us understand how to eliminate it and what is the approximate cost of such work. If it appears that the repair is not cost-effective or advisable, we rather recommend you a replacement.
Cooktops consist of not too many parts. But still, these items have a wide variety of issues that make using them uncomfortable or impossible. And if you ignore any of them, the chance of total failure of the unit is increasing. Here are the most common troubles with cooktops.
The gas is leaking, so you can smell it even when the item is off.

You notice a burning or electrical smell while cooking.

The appliance is buzzing, ticking, clicking, grinding, or vibrating loudly.

The temperature gets too hot or not hot enough and you cannot change it.

The controllers do not respond, have a loose connection, or require replacement.

Faulty control module, circuit board, sensors, electrical coils, induction coils, thermostat, or other parts.

The induction surface is scratched, which makes temperature sensors flip.

The electrical coils have a loose connection.

The flame or the whole cooktop shuts off abruptly.

You cannot turn the item on.

It turns on but produces no heat or flame.

The appliance cooks/heats slowly or unevenly.

The timer is not working properly.

The screen shows an error or is blank.

The grates, burner caps, switches, contactors, buttons, knobs, gas valves, ignitors, wires, or plugs require replacement.

Electricity or gas supply is faulty.

The burners are sparking, arcing, clicking, or hissing.

The flame is red, yellow, or orange.

Gas lines or gas ports are blocked with dust, debris, or pieces of food.
If any of those or other issues happen to your appliance, just apply to us!
The most proficient, friendly, and responsible – that is about our team. The Appliance Service Center has the best specialists, who easily deal with issues of any complexity. We provide a high-quality Fallbrook Cooktop Repair and Service of any type. And our conditions are the most comfortable, as we have favorable prices and resolve all issues in the shortest term. To make your cooktop perform like a brand-new one again just call us or apply online on our website.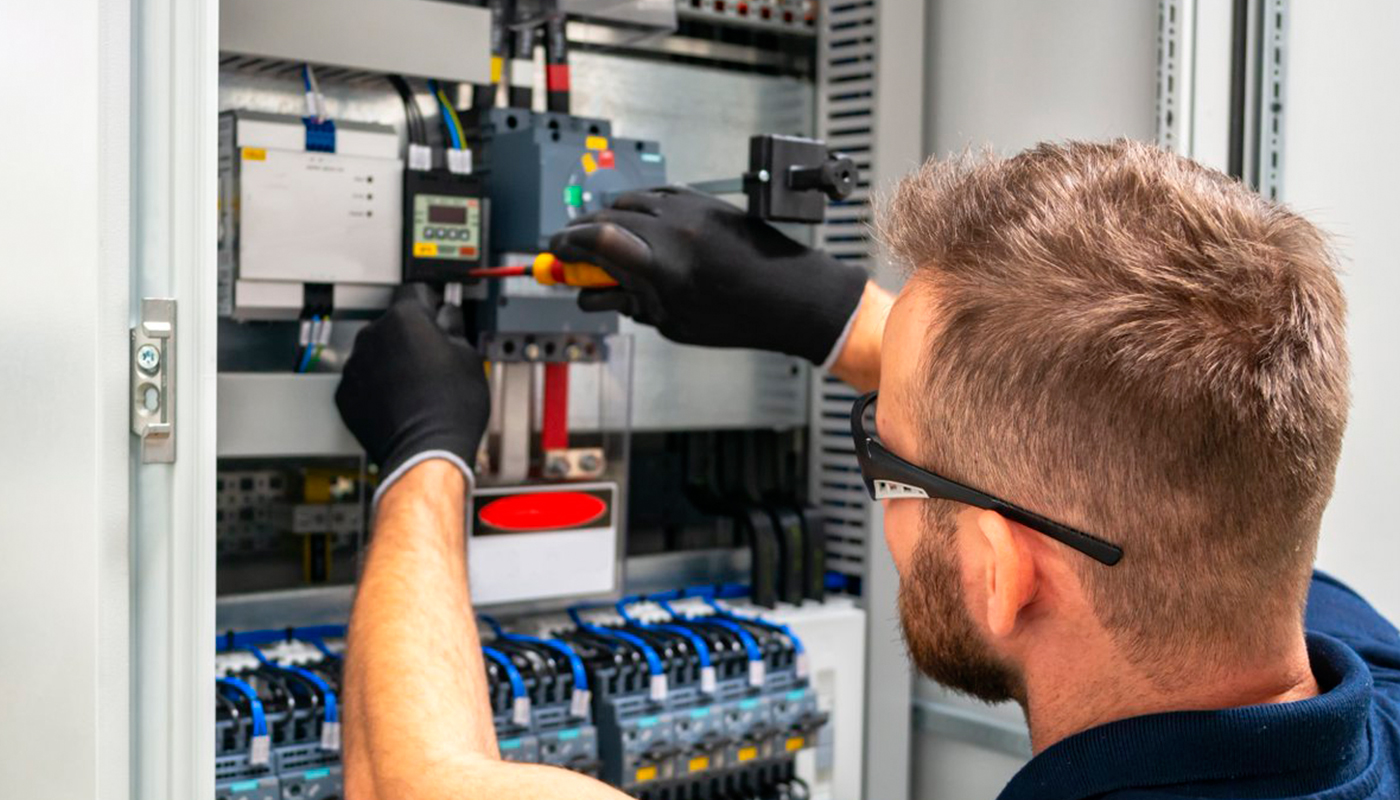 We use only professional equipment and tools, original spare parts, and high-quality consumables. Our technicians have 20 years of experience working with all types of household appliances from well-known brands. Specialists constantly improve their skills to provide you with high-quality services.
Frequently Asked Questions
Do you have any questions you would like to ask us? We recommend reading the answers to the most frequently asked questions first. If you don't find the information you need here, give us a call.