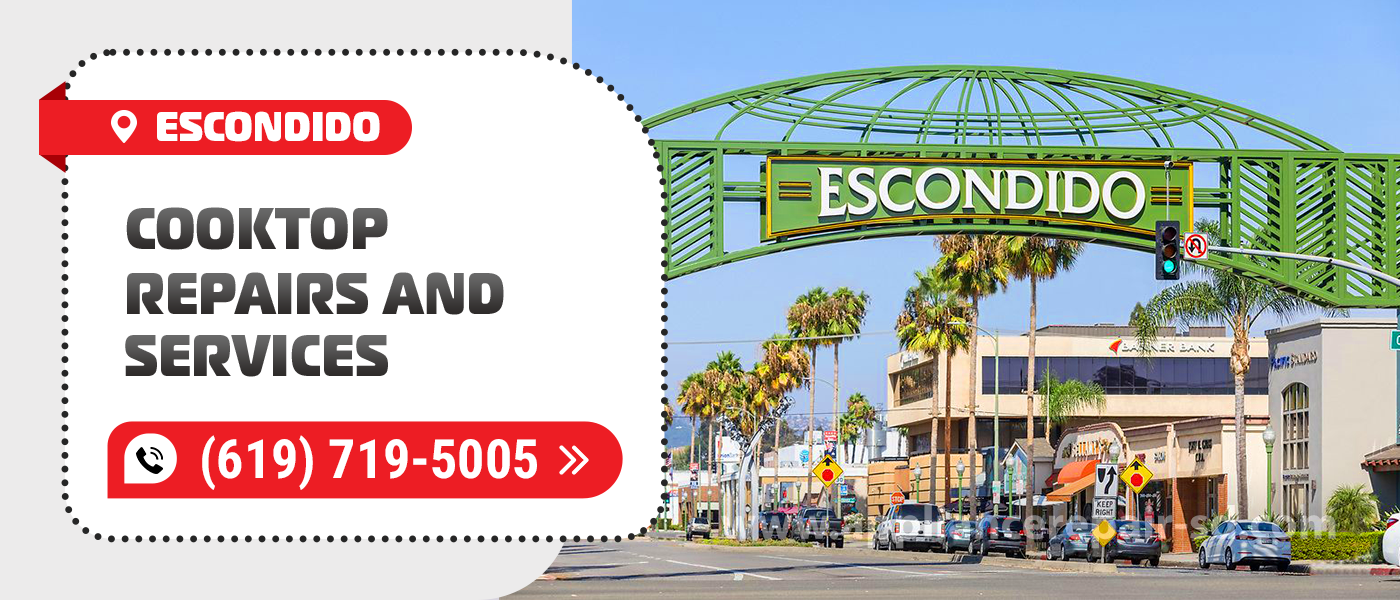 Cooktop Repair in Escondido
A failed cooktop means no fried eggs or pancakes in the morning. It means no soup, pasta, or stewed meat with vegetables. A frustrating situation. But the solution is here! Appliance Service Center makes any cooktop perform perfectly again in the shortest terms. We offer a wide range of top-quality services at the most reasonable prices. Our proficient and responsible team conducts the best Cooktop Repair in Escondido, CA!
The experience of our team exceeds 20 years so far. In this term, we always go on developing, training, and getting licenses for coping with anything! Our specialists fluently reanimate even the latest and luxury cooktops. Their skills are perfectly honed, and their knowledge is excellent. We provide the most effective Escondido Cooktop Repair for commercial and household items of all brands and models. Issues of any complexity vanish as soon as we arrive!
The cooktop requires attention not only when it stops producing heat or flame. There are many other malfunctions as well. Here are the most common troubles that you should not ignore.
The appliance produces clicking, ticking, knocking, buzzing, squealing, grinding, vibrating, or other loud noises while you are turning it on or while it is working.

The burners are hissing, sparkling, or arcing.

The induction surface is damaged, so temperature sensors are flipping.

Coils are damaged or have a poor connection.

Heaters or burners do not produce any heat or flame.

Any heating elements are working too weakly or too much and heating too slowly or unevenly.

You cannot change the temperature or level of flame.

The controllers (buttons, knobs, touchpads, switches) have a loose connection, do not respond, or are damaged or lost.

The light indicator glows red, is blinking, or is not shining.

The cooktop shuts off while cooking or cannot turn on at all.

The setting screen shows an error, is blank, or does not work.

The control module requires recalibration.

The coils, sensors, pilot lights, timers, fuses, or other parts require replacement.

The gas is leaking so you smell it even when the cooktop is off.

When the appliance is working, it produces a burning, gas, or electrical smell.

The electricity or gas supply is ruined or unstable due to faulty wiring, isolation, plug, ignitor, or safety valve.

The flame has an unusual color (red, orange, or yellow).

Gas lines and gas ports are clogged with dust, debris, or crumbs.
To eliminate any of those and other problems, our team has top-rank professional tools, equipment, and materials. The spare parts we have in stock are also high-quality original or alternative ones. Thus, regardless of what happened, we conduct the most precise, neat, and effective procedures. We back up our Cooktop Repair in Escondido, CA with a long-term guarantee as have no doubts about its durability. Your appliance will run smoothly for a long without any tottering or squeaking. Outstanding quality of work is a must for us!
Another important aspect is that we spend minimum time reanimating your cooktop. Over 90% of Escondido Cooktop Repairs take less than a single day to complete! We are located close to you, available 24/7, and have perfectly customized management. For a little additional cost, you can speed up our arrival even more. In such urgent cases, the technician leaves the office within 15 minutes after you request it.
If you are not sure how serious is the issue and if your cooktop requires repair, we gladly help. You can get a free consultation and remote diagnostic to clarify the condition of your unit quickly. This way, we arrange the most suitable and efficient Cooktop Repair in Escondido, CA for you. We also announce the approximate cost of the needed work beforehand, unless it is not cost-effective or advisable. In those rare cases, when getting a replacement is the best option, we honestly inform you.
By applying to us, you get only the most rational and efficient solutions. Our Escondido Cooktop Repair has an affordable price because we never overcharge. Plus, we have discounts for online booking, returning clients, veterans, and seniors. With us, you always know what you pay for. You get a full report of all the expenses, so we can claim to have the fairest rates. No hidden fees or senseless services, only a clear and effective approach.
Our client focus, friendly attitude, and flawless work are the reasons why our customers come back to us again. They give high marks to our Cooktop Repair in Escondido, CA, and leave tons of positive reviews on the net. There, you can see the best proof of our trustworthiness. Our clients recommend us to others and trust all electronics in our reliable hands!
With Appliance Service Center you get the best result quickly and at a favorable price. Our team makes any issues with electronics vanish in the most comfortable conditions for you. You can always rely on us if looking for top-quality Escondido Cooktop Repair and Service. Just call us or place an online application and get your item back to normal swiftly.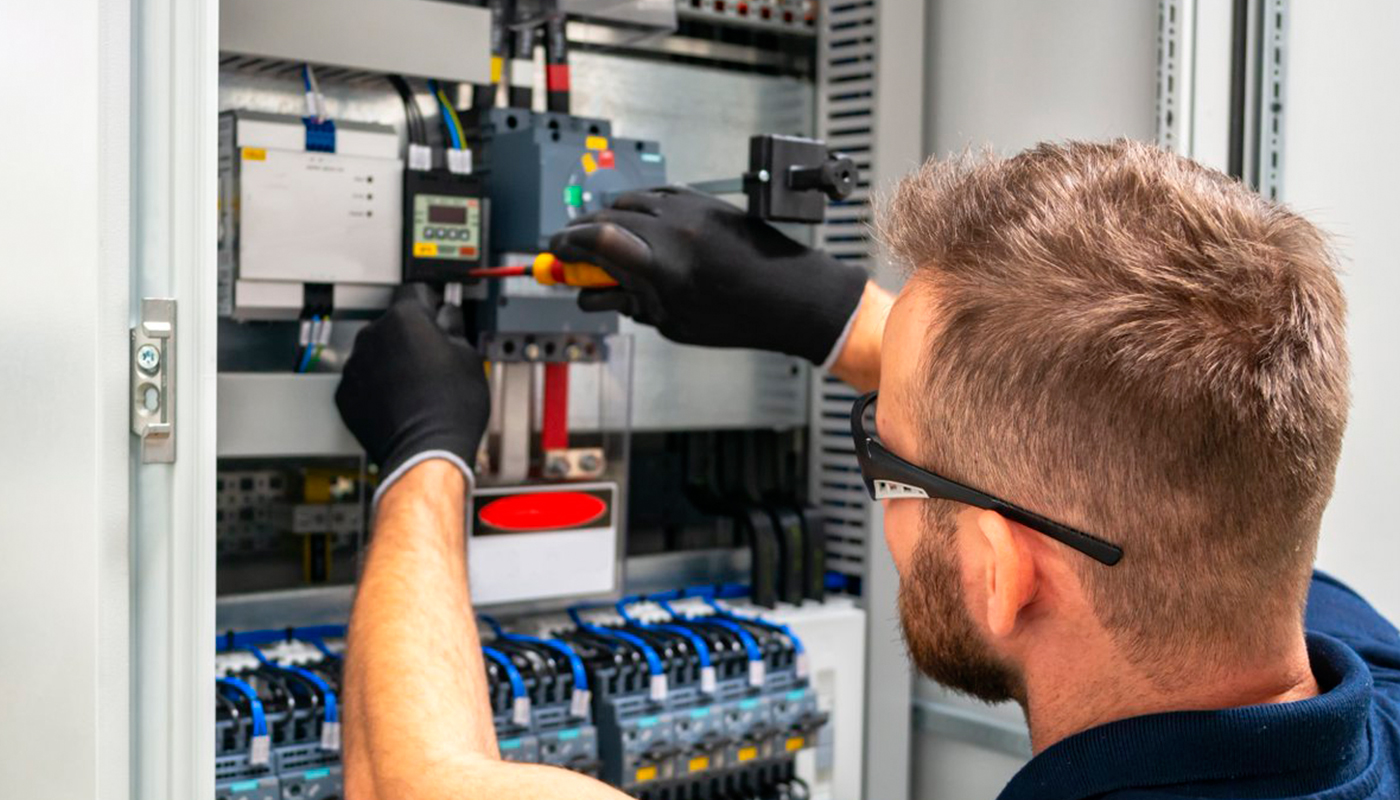 We use only professional equipment and tools, original spare parts, and high-quality consumables. Our technicians have 20 years of experience working with all types of household appliances from well-known brands. Specialists constantly improve their skills to provide you with high-quality services.
Frequently Asked Questions
Do you have any questions you would like to ask us? We recommend reading the answers to the most frequently asked questions first. If you don't find the information you need here, give us a call.