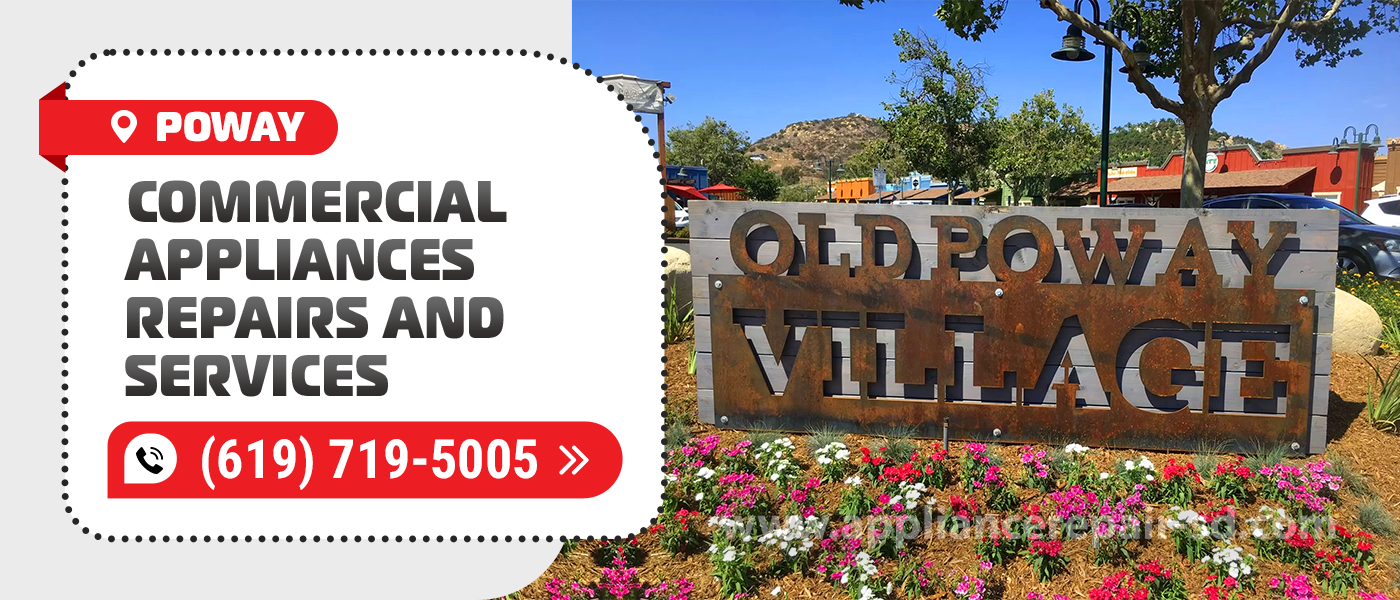 Commercial Appliances Repairs in Poway
Appliance Service Center offers commercial equipment repair and maintenance services for homes, businesses and retail outlets alike. We have over 15 years of experience and have a great understanding of the problems our customers face. We specialize in Commercial Appliances Repair Poway, CA. Our team guarantees fast, quality commercial appliance repairs.
Why this particular company? 
When a business is built around some kind of equipment, there is a huge responsibility on all the equipment. It is on its smooth, trouble-free operation that the company's success and profits depend. But no matter how super productive and reliable the equipment is, sooner or later it fails. And most often unexpectedly.
If in the case of the breakage of a domestic refrigerator, the products can be quickly cooked, eaten and in extreme cases taken to the refrigerator to the neighbor, the failure of industrial equipment is a completely different scale. In such cases, the breakdown needs to be repaired "at the speed of light". Appliance Service Center can do just that. We will perform Poway Commercial Appliances Repair as quickly as possible. 
Our benefits: 
Free diagnostics. You say only cheese in a mousetrap gets free nowadays? No, they don't. Our technicians provide free troubleshooting when you order

Commercial Appliances Repair in Poway, CA

from us. As the saying goes, you give us, and we'll give you.

We work fast. We know how at times; half an hour decides the outcome of a case. When a customer says the word "urgent", we act without delay – we send a handyman to you right away. 

High quality work with a guarantee. Masters of our company have been performing professional

Poway Commercial Appliances Repairs

for over 15 years, that is why they know all the details of this business. We provide a manufacturer's warranty on installed parts.
Industrial refrigerator repair
Industrial refrigeration systems are complex equipment that is used in trade, gastronomy, all kinds of industries and other industries. Varieties of such systems are many: refrigerated cabinets, ice makers, dry coolers, climatic chambers, etc. All have their own nuances and a number of features, which ultimately complicates the repair of industrial refrigerators.
Main malfunctions 
The refrigerator continues to work without shutting down
In such a case, you need to turn off the appliances right away and call a master service center for Commercial Appliances Repair in Poway, CA. Most likely, there has been a freon leak and the appliance is not working properly. To prevent overheating and compressor breakdown, it is not recommended to turn on your refrigerator until a technician fixes the problem.
The technique works, but weakly cools a refrigerating chamber
The reasons can be a malfunction or wrong setting of the thermostat value. If the freezer cools well, but the temperature in the refrigerating chamber is higher than optimal, there can be a leak of freon, which needs to be refilled.
Your refrigerator is leaking
Appearance of water at the bottom of the refrigerating chamber indicates a clogging of the pipe through which the melt water is drained. The way to clean the tube is individual for each refrigerator model. Although the procedure is not complicated, it requires steady hands. Therefore, it is better to entrust this malfunction to a Poway Commercial Appliances Repair technician.
The light bulb does not light up
If the light bulb in the refrigerator compartment does not light up when the equipment is on – it is necessary to replace the blown bulb, repair the electrical part or the control module. The probability of malfunction depends to a large extent on the specifics of the use of household appliances. The service technicians at our center will promptly perform diagnosis and Commercial Appliances Repair in Poway, CA, as well as give advice and recommendations on the proper use of appliances to avoid problems in the future.
Appliance Service Center has been in the market since 2001. All of our craftsmen have more than 15 years of experience, and we also regularly take refresher courses. We provide Poway Commercial Appliances Repair and Service, and all our customers get all the services they need from the comfort of their homes or offices. To contact us, you can call us at the given number or leave the completed form on our site and our manager will contact you as soon as possible.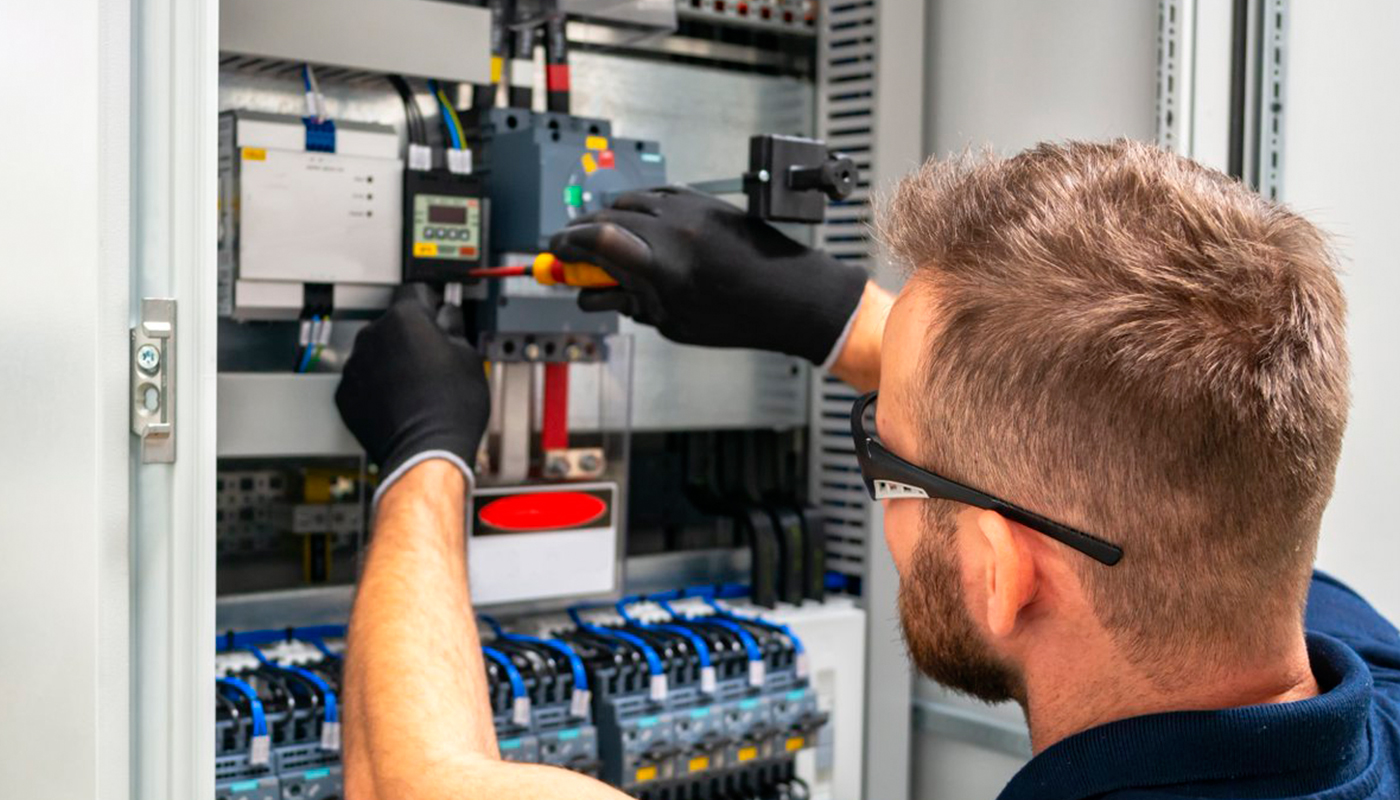 We use only professional equipment and tools, original spare parts, and high-quality consumables. Our technicians have 20 years of experience working with all types of household appliances from well-known brands. Specialists constantly improve their skills to provide you with high-quality services.
Frequently Asked Questions
Do you have any questions you would like to ask us? We recommend reading the answers to the most frequently asked questions first. If you don't find the information you need here, give us a call.