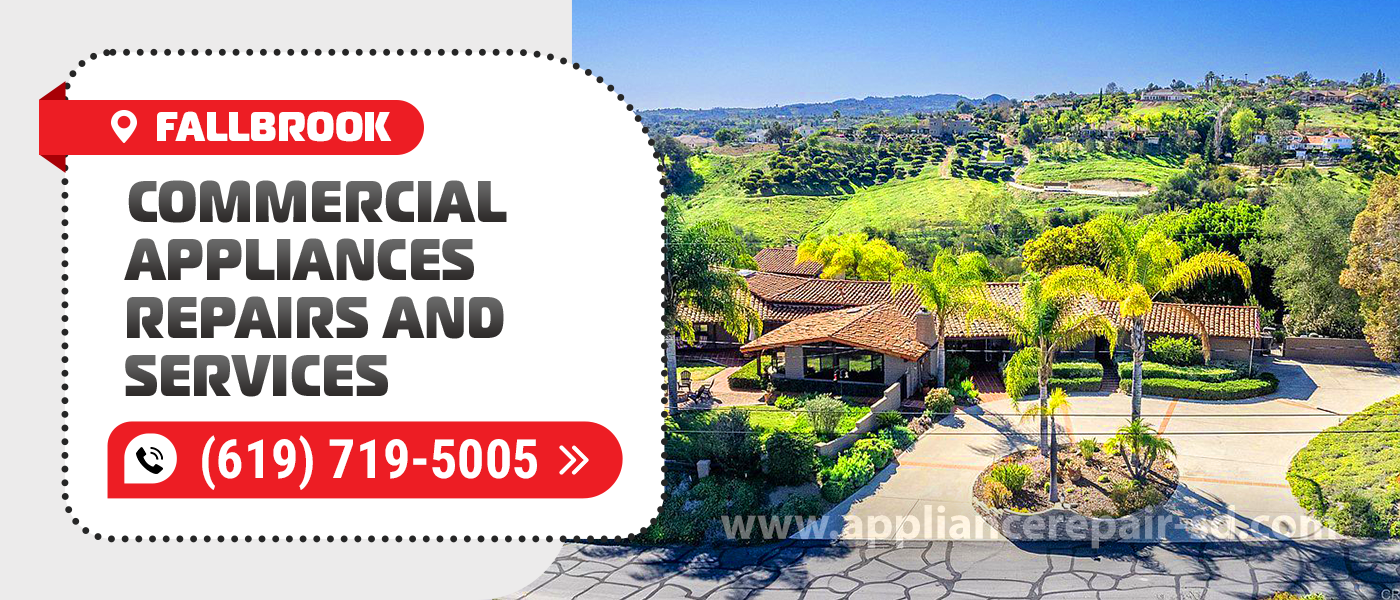 Commercial Appliances Repairs in Fallbrook
Those who are looking for Commercial Appliances Repair in Fallbrook, CA, mostly are owners or managers of companies or businesses. Such people usually have many important things to do for work processes, staff, and customers. To take away worrying about the condition of electronics at any workplace, the smartest is to contact a reliable company. Appliance Service Center deals with such tasks perfectly since 2001. We resolve any issues quickly and provide top-quality services at the most reasonable prices.
We offer the most suitable conditions in each case. To have your appliances regularly maintained and timely fixed, you can sign a long-term contract with us. It means that the chance of sudden failure of any unit gets really low. For getting more details about the Fallbrook Commercial Appliances Repair we provide, feel free to contact us anytime. We gladly provide you with a free consultation and answer any questions about cooperation with us. And if you face any malfunctions, we swiftly conduct diagnostics to find the most effective solution for your situation.
Our team serves properly all types of electronics of all brands and models. We are not puzzled when facing luxury or the latest units, as have licenses for serving all of them. With 20+ years of experience in this field, our team provides the highest quality Commercial Appliances Repair in Fallbrook, CA. Their skills are perfectly honed, and their knowledge is really wide. Regardless of the complexity of the issue, we always find the best way to make it swiftly back to normal.
We serve appliances of all types, both household and commercial. Our team eliminates any issues with…
Air conditioners and climate control systems.

Heaters.

Humidifiers.

Thermometers.

Hoods.

Ovens.

Stoves.

Ranges.

Cooktops.

Microwaves.

Refrigerators.

Wine coolers.

Freezers.

Ice makers.

Dishwashers.

Washing machines.

Dryers.

Vacuum cleaners.

Scales.

Office equipment, etc.
No downtimes or long expectations if you pick us for Fallbrook Commercial Appliances Repairs. We complete over 90% of breakages within a single day. Due to perfect management and convenient location, we arrive at any needed address really quickly. It is especially important for urgencies. When such cases happen, our specialist departs at the needed address immediately. For a little emergency fee, the assistance comes ASAP even during days off and non-working hours.
That is just one of the reasons why our customers keep applying to us after the first order. They know that our team adjusts to any requirements and offers the best solutions for everyone personally. We have provided tons of clients with the best Commercial Appliances Repair in Fallbrook, CA. And they show their honest opinion in numerous 5-star reviews on our Google page. They also recommend us to others and that is the best reliability indicator!
We have the best tools for providing any Fallbrook Commercial Appliances Repair neatly and precisely. With a tremendous variety of original and alternative spare parts, we find a perfect fitting for any item and budget. Being responsible for each word and action, we also provide a long-term guarantee for every service we conduct. It lasts 1 year for details and 90 days for our labor.
To gain the trust of our customers, we are always honest. It is both about the condition of electronics and the cost of fixing them. We clearly inform you if getting a replacement is the most efficient and rational solution. But those situations happen rarely, as our professionals deal with issues of any complexity. 
The cost of work is another important aspect. A popular stereotype says that a low price means poor quality. But our company proves that things may be different. The rates for our Commercial Appliances Repair in Fallbrook, CA are the most affordable and reasonable. You get a full report of all the expenses for your order, so know exactly what you pay for. We do not overcharge or have hidden fees. Our main interest is in providing as many clients as possible with top-quality results. It is a better profit than charging a few ones with high bills.
In any situation, when you need the most effective Fallbrook Commercial Appliance Repair and Service, we are around. The Appliance Service Center team consists of the most stress-resistant, proficient, and responsible specialists. With us, you get the best solutions in the most comfortable conditions. You should not worry about the condition of your electronics, as we help you keep each appliance in perfect condition. Call us or place an online application to get the quickest, most cost-effective solution of the highest quality!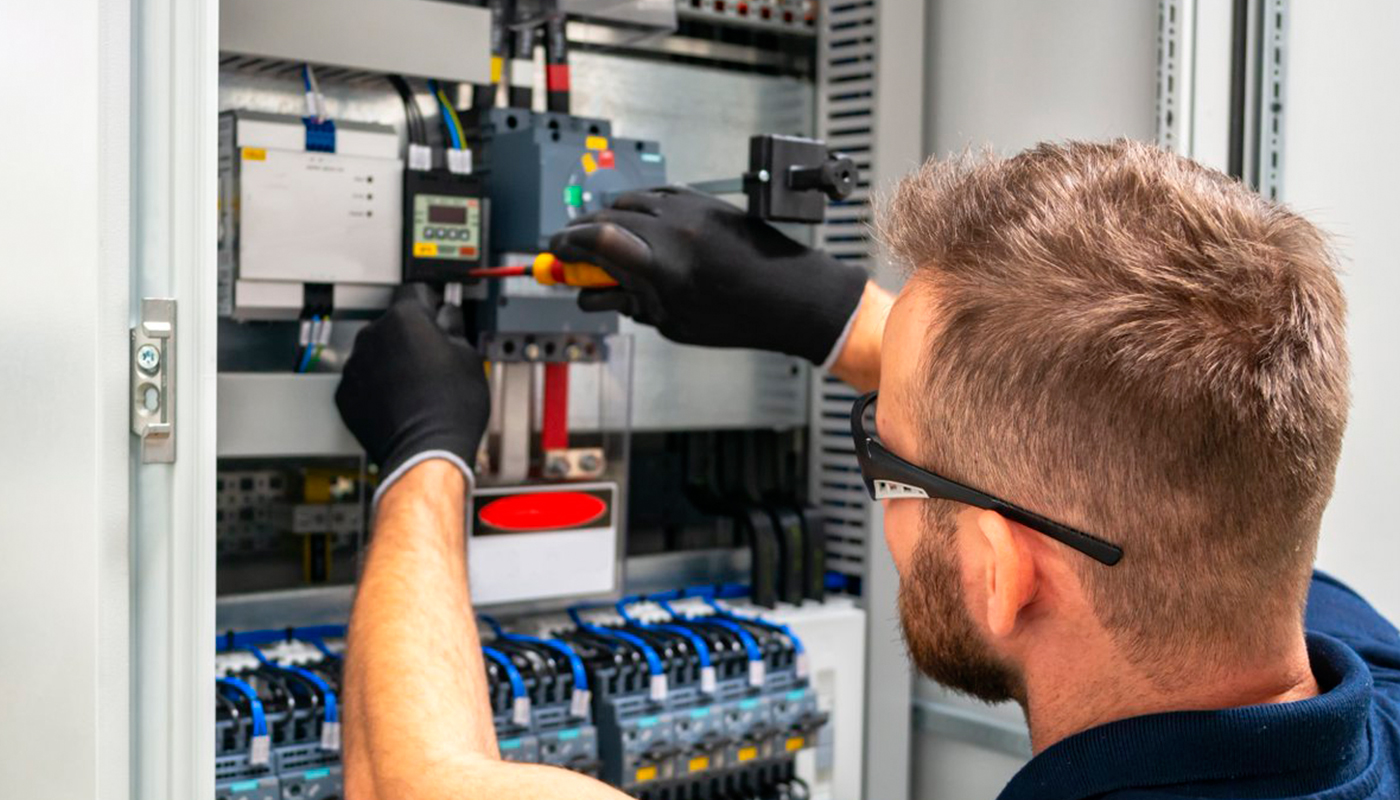 We use only professional equipment and tools, original spare parts, and high-quality consumables. Our technicians have 20 years of experience working with all types of household appliances from well-known brands. Specialists constantly improve their skills to provide you with high-quality services.
Frequently Asked Questions
Do you have any questions you would like to ask us? We recommend reading the answers to the most frequently asked questions first. If you don't find the information you need here, give us a call.