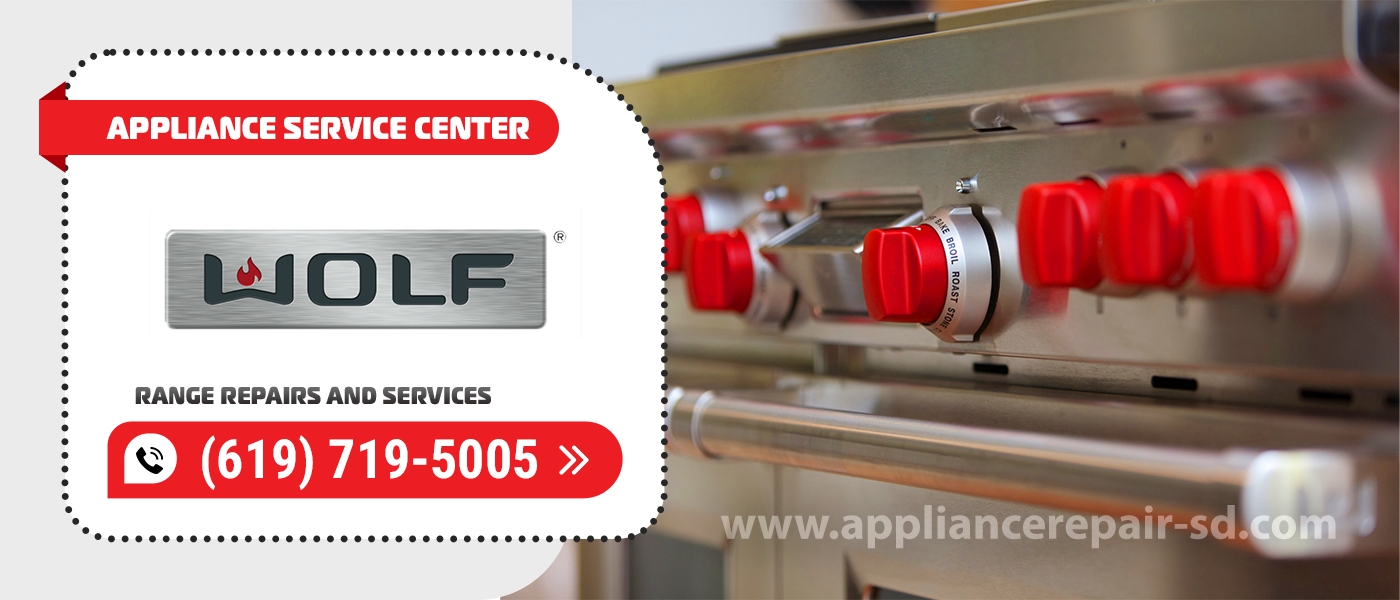 If your Wolf range starts to malfunction or completely refuses to work, don't get upset. And most importantly, don't rush to the store to buy a new one. All you need to do is contact the Appliance Service Center. For 20 years, our technicians have professionally handled Wolf Range Repair in San Diego County. We know firsthand what professionalism, quality, promptness and reliability mean.
Why do customers choose us for their appliance repairs?
When you order appliance repair service at our service center, each customer gets a lot of benefits. Here are just a few main reasons why you should apply to us.
We employ only highly qualified professionals with specialized education. Each technician is continually developing his or her expertise through apprenticeship training in the production of the equipment.

Our

Wolf Range Repair and Service

technician will perform service at a time that is right for you. In 95% of all cases the technician arrives on the same day.

We only carry out repairs with original parts. All spare parts we have from leading manufacturers with the appropriate certificates.

For all the work done by our craftsmen, a three-month warranty is given. Upon completion of

Wolf Range Repairs

, our technician will fill out a certificate of completion and issue a warranty card.

Every one of our employees is customer oriented. We supervise the work and would appreciate your suggestions on how to improve our service. We have a quality control department for this purpose.

Promptness of repair. We know the inconvenience a broken kitchen appliance can cause, especially if it's your combination stove. In 90% of cases

Wolf Range Repair and Service

by our technicians takes one day.

We can have both small appliance repairs as well as service for large appliances. We have our own dedicated repair shop where we perform complex repairs. 

Using cutting-edge technology and certified replacement parts,

Wolf Range Repair

speeds up the process and guarantees customers quality work.

Daily Availability. We're open 7 days a week. Don't wait until weekdays to call our technician at home. Our call center is open daily. You can always call us for professional consultation.
What kind of breakages our masters eliminate
The burner flame disappears right after the user releases the knob. 

The burner burns unevenly, with different sized flames on the contour. 

No spark, gas does not ignite. 

Gas adjustment knobs are difficult to turn.

Flame is very weak. 

All burners do not ignite.

Smoke when gas burns.

No light in range.

Stove is switched off but smells of gas. 

Food does not bake evenly in the range.

Range door does not fit tightly. 
All these faults and many others will be readily resolved by our technicians. 20 years of experience at Wolf Range Repairs and Services makes our technicians the best of the best.
Order emergency Wolf Range Repair with us through our online service or by phone. Requests on the website are accepted 24 hours a day, and technicians make home visits every day. 
For us the most important thing is a satisfied customer and serviceable equipment. Over the many years of our work, we have left thousands of satisfied customers. You can read their reviews on our website, Google, or Yelp. There you will find a lot of positive feedback which is proof that our company is professional. But the most striking proof is their recommendation of us to their friends and acquaintances. 
Appliance Service Center are true professionals. We bake our name and your equipment as our own. It's no problem for us to perform Wolf Range Repair and Service and bring your home back to its former comfort. And once we've finished our work, we'll advise you on everything you need to know. And tell you how you can avoid breakdowns in the future. After all, the best breakdown is the one that can be prevented.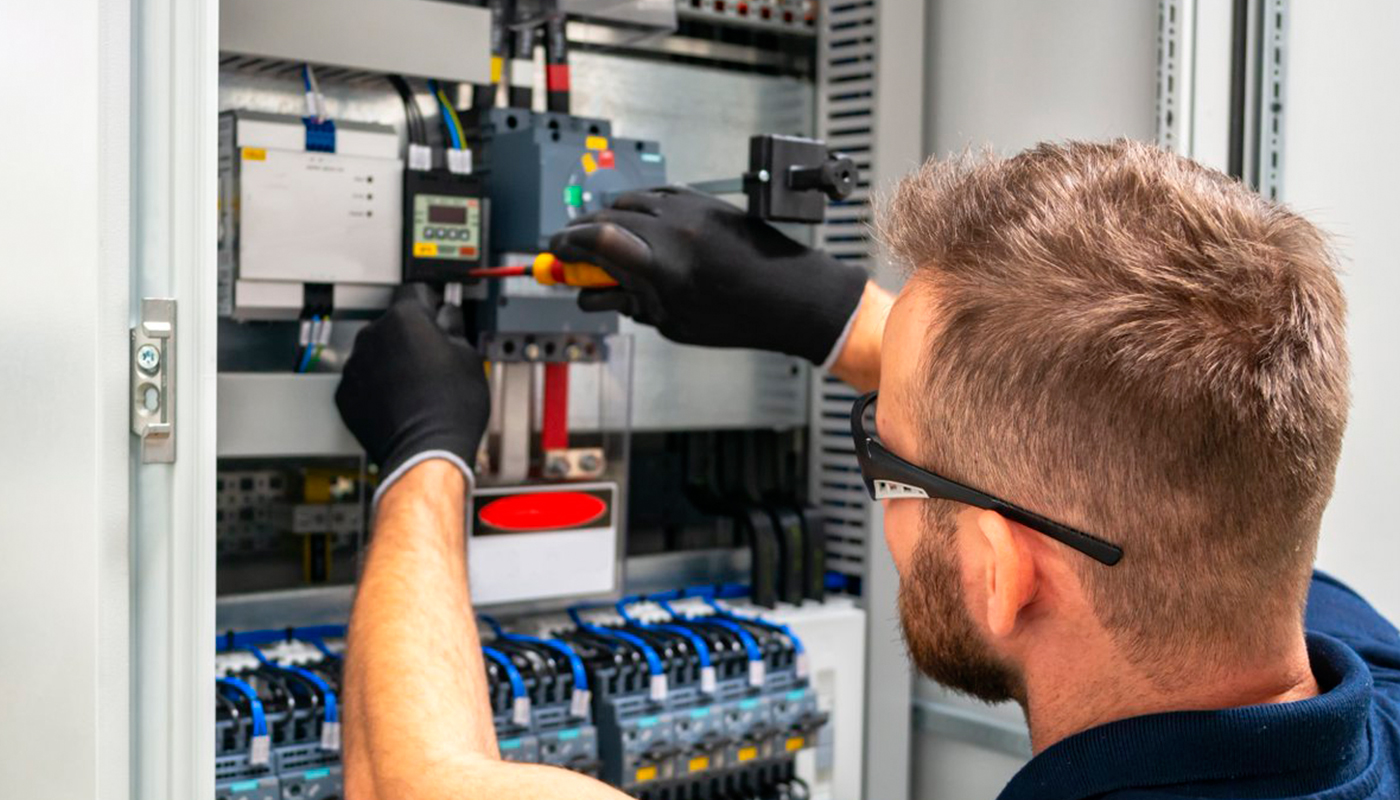 We use only professional equipment and tools, original spare parts, and high-quality consumables. Our technicians have 20 years of experience working with all types of household appliances from well-known brands. Specialists constantly improve their skills to provide you with high-quality services.
Frequently Asked Questions
Want a professional answer to your question, visit our website or call our hotline.
The experts at Wolf Range Repair charge exactly what it costs! You're bribed by the cheap price but know this – not everyone has specialized state-of-the-art equipment, genuine replacement parts, and an official warranty. And most importantly, not everyone has the proper experience and skills in quality kitchen range repair. We have repeatedly had to correct the mistakes of such non-professionals. 
We work seven days a week – no holidays or weekends. You can order emergency Wolf Range Repair from us using our online service. Requests on the website are accepted 24 hours a day, and masters are on call daily. Place your order, and a manager will call you back as soon as possible. Whatever the malfunction, we guarantee efficiency, pleasant cost and complete safety. Our technicians will repair anything that can be repaired, and what needs to be replaced will be replaced. Call to learn more! 
To extend the life of your range, it is important to follow all the instructions that are spelled out in the manual. Namely: follow the rules of operation, observe the precautions, and carry out preventive measures in advance. For service work, it is best to call on the services of a Wolf Range Repair professional. A careful and attentive approach to your appliances will allow them to last for decades to come.