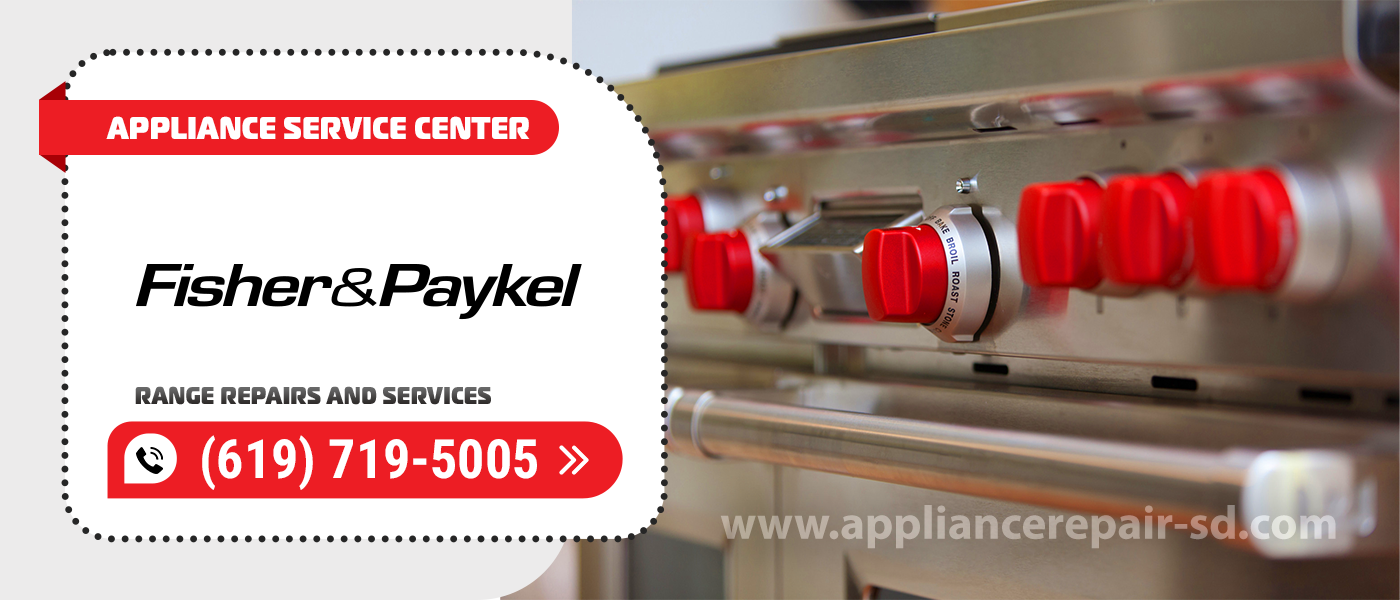 Fisher & Paykel Range Repair
Are you experiencing a breakdown of your Fisher & Paykel brand range? With the Appliance Service Center, it's no problem. We have been professionally performing Fisher&Paykel Range Repair in San Diego County for over 20 years. For us, there's no breakdown that we can't fix.
It's no longer a secret that even the most reliable, expensive and high-quality equipment can break down. After all, nothing is everlasting in our world. Over the years we have thoroughly studied the technique. We know all about it, and most importantly we know how to fix even the most complex failure.
The most important thing for us is a satisfied customer and serviceable equipment. Since 2001 we have left thousands of satisfied customers. You can read their reviews on our website, Google, or Yelp. There you will find a lot of positive feedback which is proof that our company is professional. But the most striking proof is their recommendation of us to their friends and acquaintances.
We have an open scheme of service
Arrange a Fisher&Paykel Range Repair and Service appointment online or by phone at a time convenient to you. Our manager will also ask you by phone about the type of a breakdown, the model of your equipment and the operating time.
The technician will arrive at the appointed time with the necessary tools and supplies for your Fisher&Paykel Range Repairs. In 95% of the cases our technician arrives on the day of the order.
Diagnostics and approval of repairs
The technician identifies the problem and agrees an estimate for Fisher&Paykel Range Repair and Service with you.
The technician makes the repair and leaves a warranty on his work and components. A 90-day warranty gives you peace of mind.
Inspection, acceptance, and payment
You check the completed Fisher&Paykel Range Repair and if you are satisfied, make payment.
We always strive to provide fast and efficient service. We know that having a broken range can cause a lot of inconvenience, especially if you have a large family in the house. For every breakdown, our technicians approach it as their own.
We have a flat rate on Fisher&Paykel Range Repairs and Services. That means you'll get a fixed price for the repair work, no matter how long the job takes or how many visits. But 90% of the time, repairs take one day.
IMPORTANT!
Do not repair your appliances yourself
Without the appropriate knowledge, skills, tools, and parts to make repairs to modern complex equipment will not work. This intervention can lead to unpleasant consequences, both for life and for the equipment. An attempt to self-repair very often leads to what will inevitably be followed by recourse to the service center. And then the repair will be much more expensive.
Do not use a broken technique
Early detection of a problem can prevents serious damage. And most importantly – it can be life-threatening! It is easier and cheaper to prevent failure than to fix it later.
Do not use the services of the doubtful masters
You are bribed by a cheap price, but know that they have no specialized equipment, no original spare parts, no warranty, and most importantly they lack experience and skills in the quality repair of household appliances. It is much harder and more expensive to fix the repair for non-professionals.
The main rule of our company is customer orientation. We treat each breakdown as our own. Every customer is important to us. We do Fisher&Paykel Range Repair in the fastest possible way and at the highest level.
Entrust your equipment to the professionals at Appliance Service Center and save your personal time for more important things! We'll always show you how to handle your equipment to avoid repeated breakdowns. After all, keeping your equipment up and running is, above all, about your safety. Our professional advice will help to prolong the lifetime of your machine. Order Fisher&Paykel Range Repair and Service from us and you're guaranteed advice and technical support.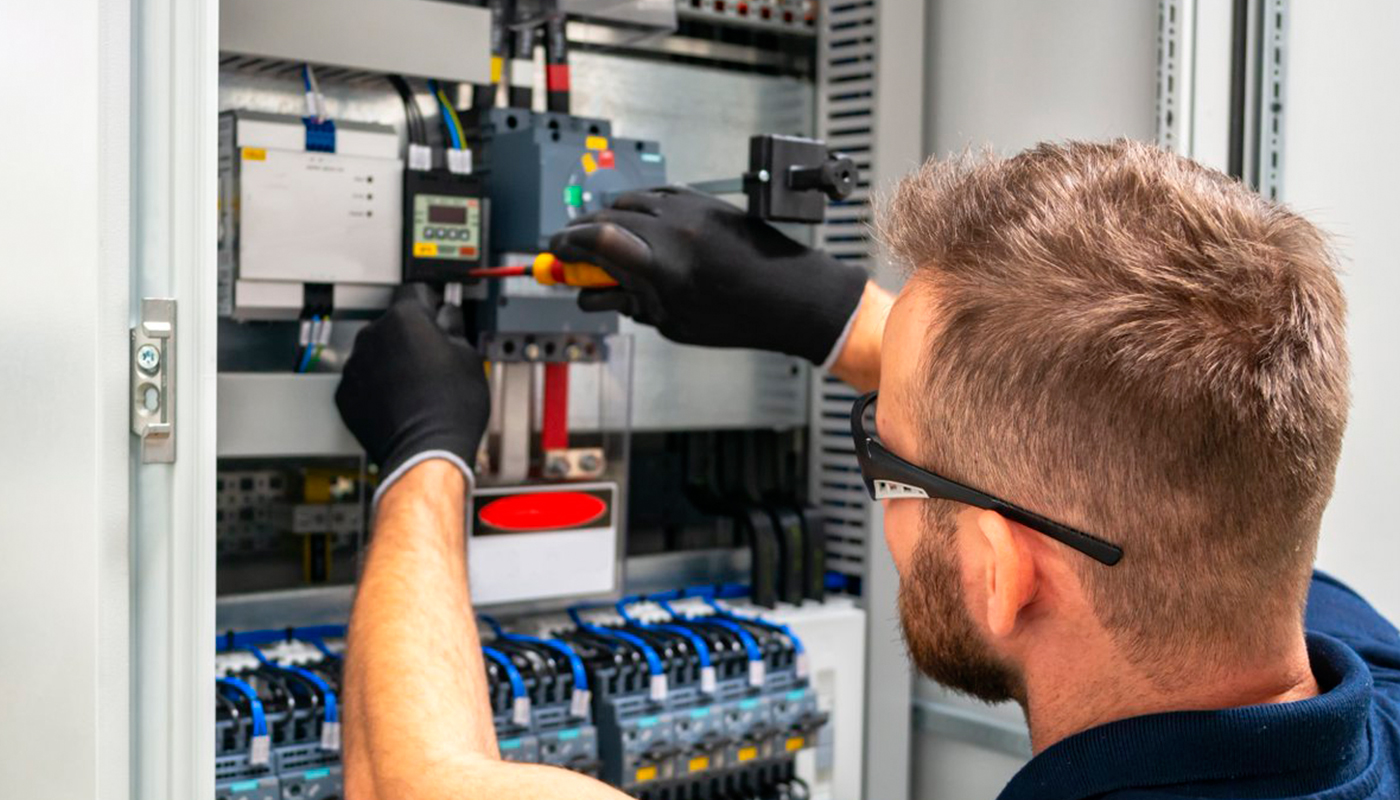 We use only professional equipment and tools, original spare parts, and high-quality consumables. Our technicians have 20 years of experience working with all types of household appliances from well-known brands. Specialists constantly improve their skills to provide you with high-quality services.
Frequently Asked Questions
You can contact us with any question, our answer will not take long. We work every day, for your convenience.
Calling a Fisher & Paykel Range Repair technician is the right thing to do when an expensive appliance malfunctions. Don't try to troubleshoot your appliance on your own. Modern appliances require special knowledge and approach, otherwise you run the risk of not having lunch at all. And most importantly, it can be dangerous to your life and the lives of those who will then use it.
Our service center works openly and cares about its name. And these are not empty words. You can read the testimonials of grateful customers on our website in the appropriate section, or on Google and Yelp. Our motto is quality repairs and satisfied customers. And we succeed in this. Many customers have chosen us as a reliable, prompt and comfortable Fisher & Paykel Range Repair service center. They recommend us to their friends and acquaintances.
Trust has to be earned. And we do! In 20 years of experience, we have learned all the ins and outs of home appliance repair. We regularly improve our professionalism and only use original parts to repair Fisher & Paykel Range Repair. We are punctual and efficient and courteous to every customer. Our words and promises are not empty words.