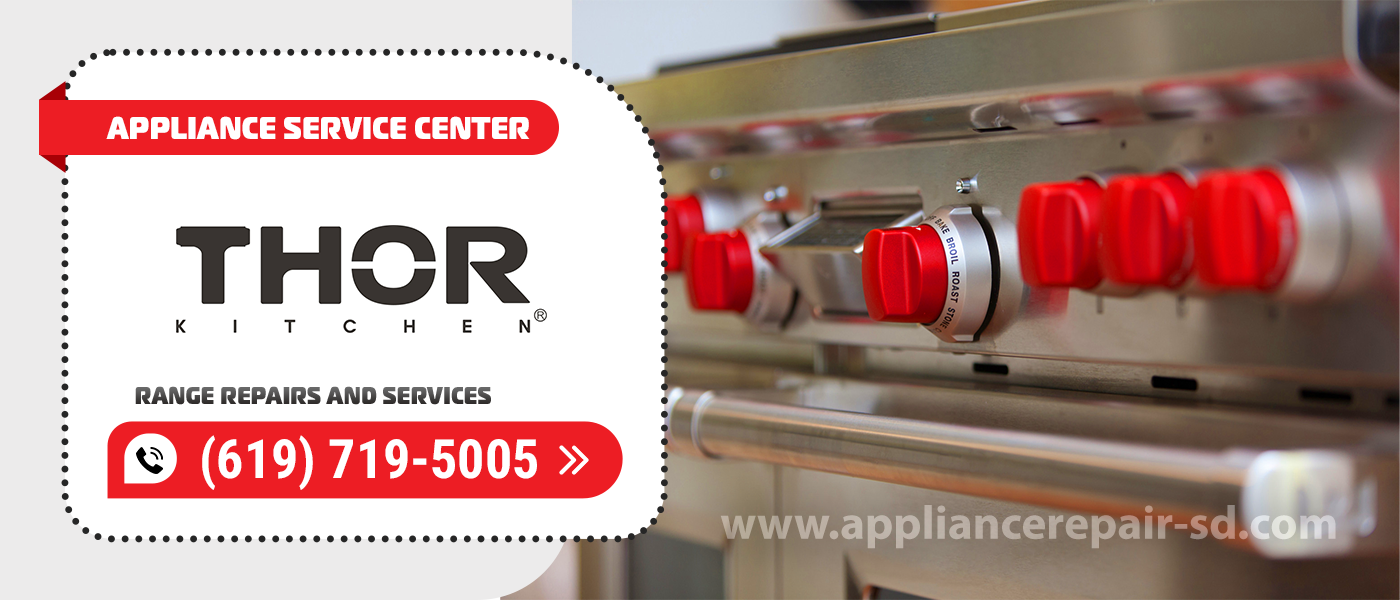 Many people have a place of pride in their kitchens with the Thor range. Over time, various breakdowns can occur with a range. Causes can be improper use, wear, and tear of parts over time, voltage fluctuations and other factors. Breakdowns should not be feared, they need to be solved urgently. Appliance Service Center has been providing quality repair services to its customers since 2001. And for a quality and reliable breakdown repair, we recommend that you come to us for Thor Range Repair in San Diego County.
Why this company?
The company provides quality

Thor Range Repair and Service

, with specialists using only premium quality proven materials in their work. The necessary original parts are always available.

Appliance Service Center managers will stay in touch with you 24/7, they will advise you and, if necessary, send a technician to you to solve the problem. Our operator will coordinate a day and time that is convenient for you.

The price for

Thor Range Repairs

is always commensurate with the quality and complexity of the breakdown. 

Our company's technicians receive special training. And constantly undergoes refresher courses. Therefore, the specialists fix breakdowns of any complexity.

After

Thor Range Repair and Service

, we give customers a warranty on the work done by our company employees. 

For your convenience,

Thor Range Repair

is done at your home. If you need us to, we will take the range to the service station ourselves and bring it back and install it.
What are the most common breakdowns?
The gas range heats up weakly
When you turn on your range and it heats up weakly (worse than before), several reasons can contribute to this problem. Firstly, it can be caused by the breakage of one of the spirals, and secondly, by the malfunction of the power switch itself, through which you give the command to heat the burner.
The range heats to the maximum
You have already cooked a cake several times and it keeps burning? Do you set the temperature to low, but the range still heats up to the maximum? Your problem is most likely related to a faulty thermostat. A functioning thermostat opens the contacts when it reaches the set temperature, and no further heating occurs.
It may have been splattered with grease or detergent. Most often, a non-functioning thermostat must be replaced with a new one. Thor Range Repairs and Services technicians can help with such a problem.
Range won't heat up
The opposite problem from the previous one can also occur. No matter what temperature you set, the range still won't heat up? In this case, you should check the source of the AC power connection from the mains, and the serviceability of the electrical cable to the range. If you checked the socket with another household appliance, there is current in the network, but the cable is damaged, you should replace it.
Smell of gas
Smelling gas while cooking or after it's finished, indicates that the gas range needs maintenance. If you smell gas near the gas range or in the room where it is located, it is important to shut off the gas supply immediately. Open a window to ventilate the room and call a technician to fix the problem. Often gas leaks are caused by improper attachment. To avoid this, trust Thor Range Repair only to reliable and trusted services.
Appliance Service Center is a professional appliance repair company that is ready to help around the clock. After your call, specialists will arrive promptly for Thor Range Repair and Service. You won't regret coming to us!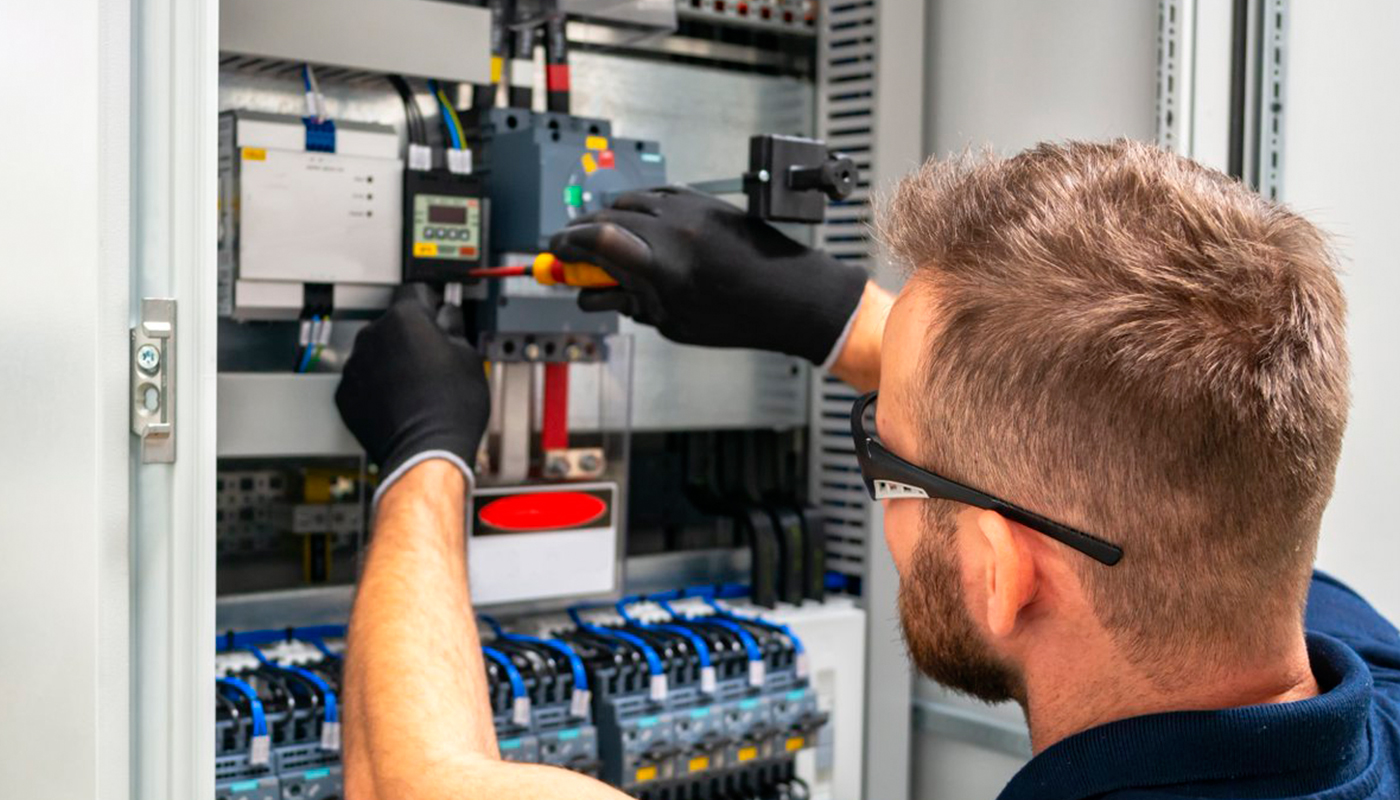 We use only professional equipment and tools, original spare parts, and high-quality consumables. Our technicians have 20 years of experience working with all types of household appliances from well-known brands. Specialists constantly improve their skills to provide you with high-quality services.
Frequently Asked Questions
You can try to fix the breakage yourself. But trying to repair it yourself very often leads to the fact that it will inevitably be followed by an appeal to a service center. And most likely, Thor Range Repair will cost more than it could cost before unprofessional intervention. And most importantly, it can be dangerous to your health and life. After all, gas is an explosive substance. 
If you care about your safety and your technique, you shouldn't use a broken range. Timely diagnosis will help to identify the problem at an early stage. Practice shows that the earlier the problem is identified, the easier, faster and cheaper it is to fix. Early Thor Range Repair is always more feasible and financially justified.
The first thing we do is a detailed phone survey. After learning all the details and peculiarities of the case – we assume the breakdown and select the necessary accessories and equipment for repair. We calculate the preliminary cost of the work. If you are satisfied with everything, we agree on the time of arrival of the master of Thor Range Repair. A specialist in 90% of cases in one day will find out the exact cause of the breakdown and fix it.